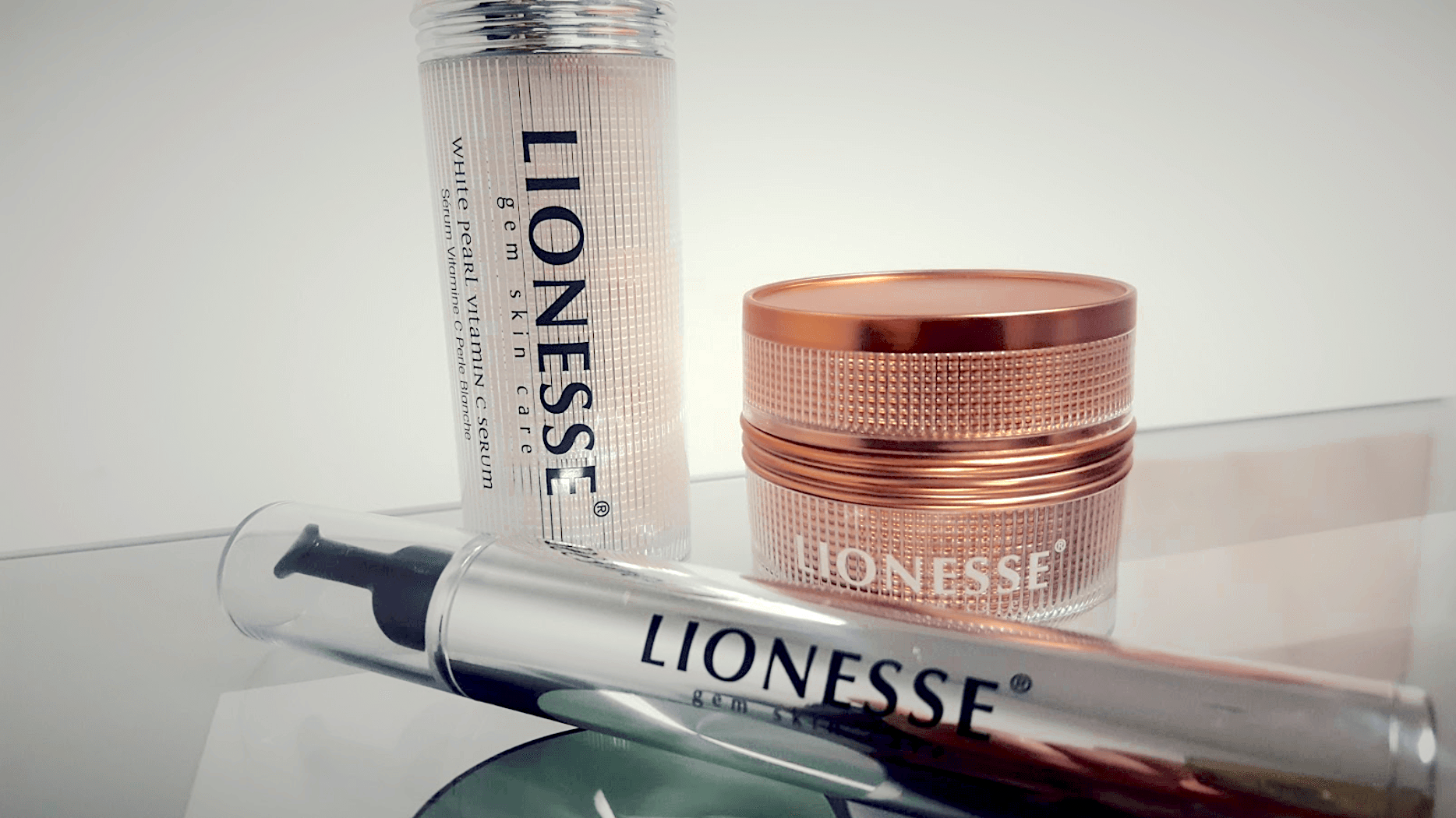 They say that the eyes are the windows to the soul. And I totally agree with this.
I've always been a fan of the eyes. It's the first thing I notice when a meet someone. I think they're beautiful, no matter which color they are, because I think beauty depends more on their form and the way they look at life.
Unfortunately, my eyes are nothing like the sun, as the very poetic Shakespeare would put it. I'm very prone to suffer from dark circles and puffiness, even when I have a good night's rest. It's just part of my nature: I'm part raccoon, part human. As far as can I remember, I've always suffered from dark circles.
For years, I've been trying different methods to get rid of them, from eye drops and compresses, to cucumber slices and plenty of sleep and rest.
To fight against an evil, you have to know its origin, find its weakness, and implement the right steps towards its eradication. So let's start with the real causes of dark circles and puffy eyes.
Causes of Dark Circles
Fatigue – Sleep deprivation and extreme fatigue can promote the appearance of dark circles. Lack of sleep can make your skin look pale, allowing blood vessels beneath it to show.
Eye strain – Working too many hours in front of the computer can cause significant strain on your eyes. This strain promotes an enlargement of blood vessels beneath the skin.
Allergies – Having an allergic reaction can also ruin blood vessels beneath the skin, resulting in dark shadows around the eyes.
Dehydration – As you may know, not consuming enough water can wreak havoc on your skin. For example, the skin around your eyes becomes dull, making your eyes look sunken.
Age – Getting older makes the skin around the eyes become thinner, so dark blood vessels are more visible, causing this area to look darker.
Genetics – Unfortunately, dark circles can be an inherited trait that can be developed from early childhood, and it can get worse with every passing year, or they can even disappear.
Causes of Puffiness
Trust me, waking up with puffy eyes is a major bummer, and it's even worse when it is accompanied by dark circles. Although the causes for puffy eyes are almost the same as those for dark circles, there are some that specifically trigger puffiness.
Crying – Emotional tears are less salty than the tears that keep your eye clean and hydrate, so when you cry, the water moves to the saltier ocular tissues, causing puffiness.
Traveling – It's very common to get all swollen up when we travel. It doesn't help that in addition to being traveling thousands of feet above the ground, we tend to consume salty snacks before and during the flight.
Water retention – Speaking of salty snacks… Did you know that eating too much salt causes water retention, which can manifest with puffiness?
Medical Conditions – When swelling is persistent, severe, painful, and/or itchy, it might be an underlying medical condition that requires medical help.
Natural Remedies to Combat Puffiness and Dark Circles
Although I have tried all kinds of natural remedies to fight or avoid dark circles and puffiness without much success, I gather a list of 10 remedies that can help minimize the look of them:
Cold compresses – Cold compresses can help reduce the swelling. This kind of cold therapy works by reducing blood flow to the affected area. You can do it just with cool water and a clean washcloth.
Cucumber slices – With cucumber slices we apply the same principle as with the cold compresses. We take a clean cucumber that has been refrigerated for a while, and place the slices on our swollen eyes. It's very soothing and refreshing.
Eye drops – Eye drops can really help with dryness (which can cause puffiness, too) and with the production of your natural tears. They also help to fight the irritation caused by allergies.
Drink water – Drinking ample fluid can help fight dehydration, one of the first causes of puffiness. Grab a tall glass of water and drink it.
Stimulate blood flow – Applying eye cooling gels with an eyeroller is one of the best anti-puffiness massage you can get. It feels delicious, and it helps with inflammation.
Get plenty of sleep – Getting a good night's sleep can really help diminish puffiness and dark circles.
Skin Care Products to the Rescue!
The best remedy for puffiness and dark circles that I have found is using skin care products specifically designed for this purpose. Using skin care products that help to moisturize and soothe irritated skin can really make a difference in your appearance.
So, today I'm going to try Lionesse's Amber Dark Eye Cream, the White Pearl Vitamin C Serum, and the Diamond De-Puffer.
As you can see, all of Lionesse's products have gemstone names. That's because all of them are infused with different gemstones:
Amber Collection – Infused with amber powder, this collection is especially designed to diminish the look of puffiness, dark circles, and fine lines around the eye area.
Black Onyx Collection – Formulated with fine and rejuvenating ingredients like black onyx powder, sodium hyaluronate, and sweet almond oil, this collection will help to fight the signs of premature aging.
Diamond Collection – This beautiful collection is made of one of the hardest and most luminous gems of them all: Diamond. It helps your skin to regain its beauty and luminosity.
Golden Sapphire Collection – With a combination of lavish and beautifying ingredients like sapphire powder, green tea, and aloe vera, this collection will help your skin achieve a healthier and suppler appearance.
White Pearl Collection – Pearl is the gem of queens and the queen of gems, and with this luxurious collection made of pearl powder, chamomile, and vitamin E, you will surely feel like royalty.
Opal Collection – Opals are beautiful iridescent gemstones. Just imagine what this collection can and will do to your complexion!
Morganite Collection – This collection's star product is the Morganite Magnetic Mask. It's a very beautiful and a very innovative mask that will leave your skin feeling softer and with an amazing glowing appearance.
Now I will tell you all about my experience using these beautiful and amazing products!
The White Pearl Vitamin C Serum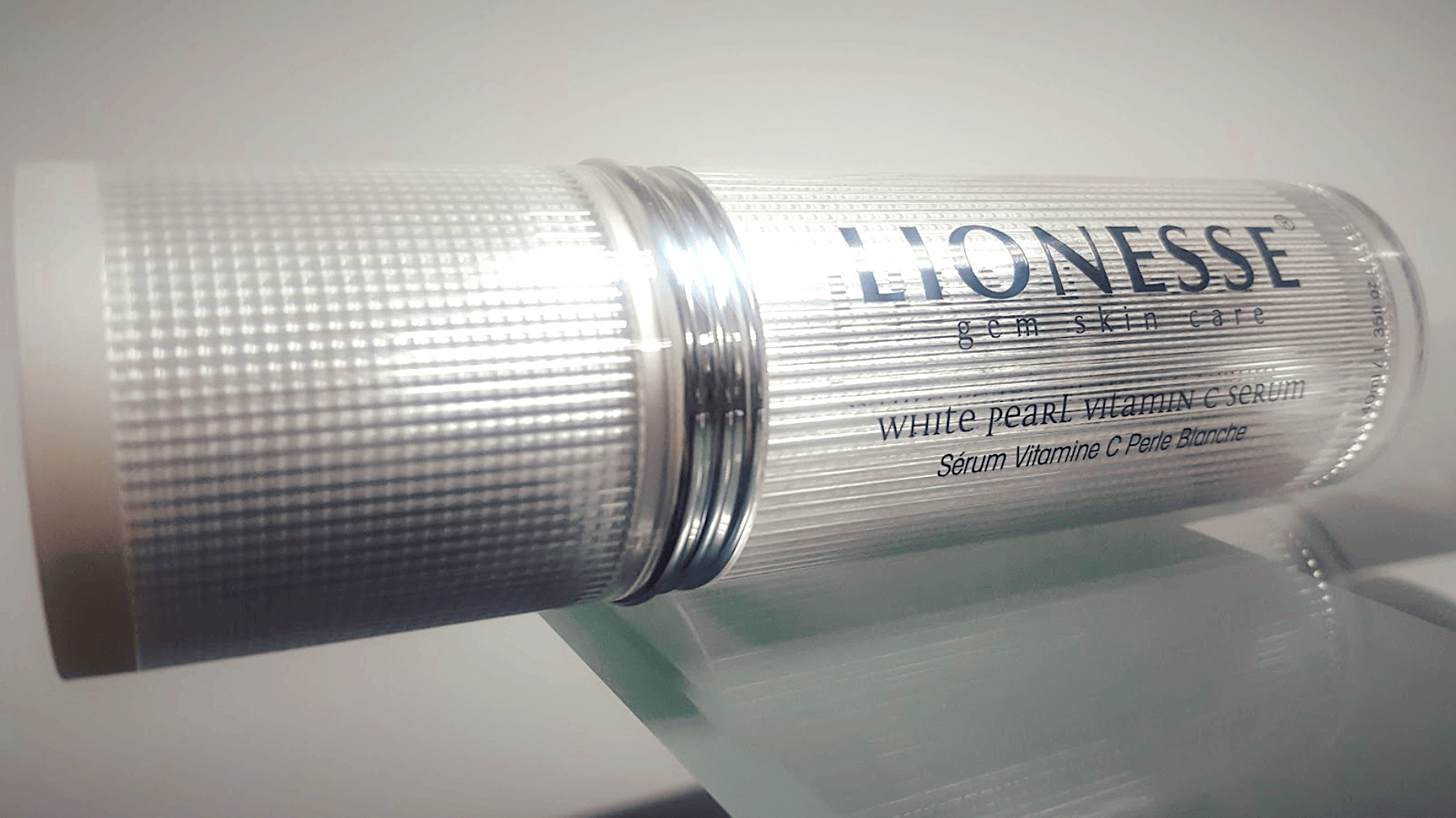 First things first: Serums
What is a face serum?
Serums are skin care products that despite its very light consistency, are packed with powerful moisturizing ingredients. Because of its lightness, it's essential that you apply them on clean skin and before your moisturizer.
Lionesse's White Pearl Vitamin C Serum is formulated with beautiful and amazing ingredients like pearl powder, to provide your skin not only with a wonderful softness and suppleness, but also to renew your complexion's natural radiant appearance.
So, after I washed my face with my favorite cleanser, I proceeded to apply the White Pearl Vitamin C Serum. It truly has a very lightweight consistency, it smells very nice, and it spreads easily. I could swear that it has a kind of sparkly tint, too!
After I let my face absorb the serum, I could notice that it really felt very soft. My skin didn't just feel amazingly smooth, it also acquire a dewy look!  I was glowing!
I only use this serum three times a week, just like the instructions indicate, but I can really see the difference on my skin already.
Another thing worth noticing is the beautiful bottle the serum comes in. It's a very delicate, pearly white bottle with silver details. Very on par with its luxurious ingredients.
So, this is the first step I took towards diminishing or completely disappearing my dark circles.
The Amber Dark Circle Eye Cream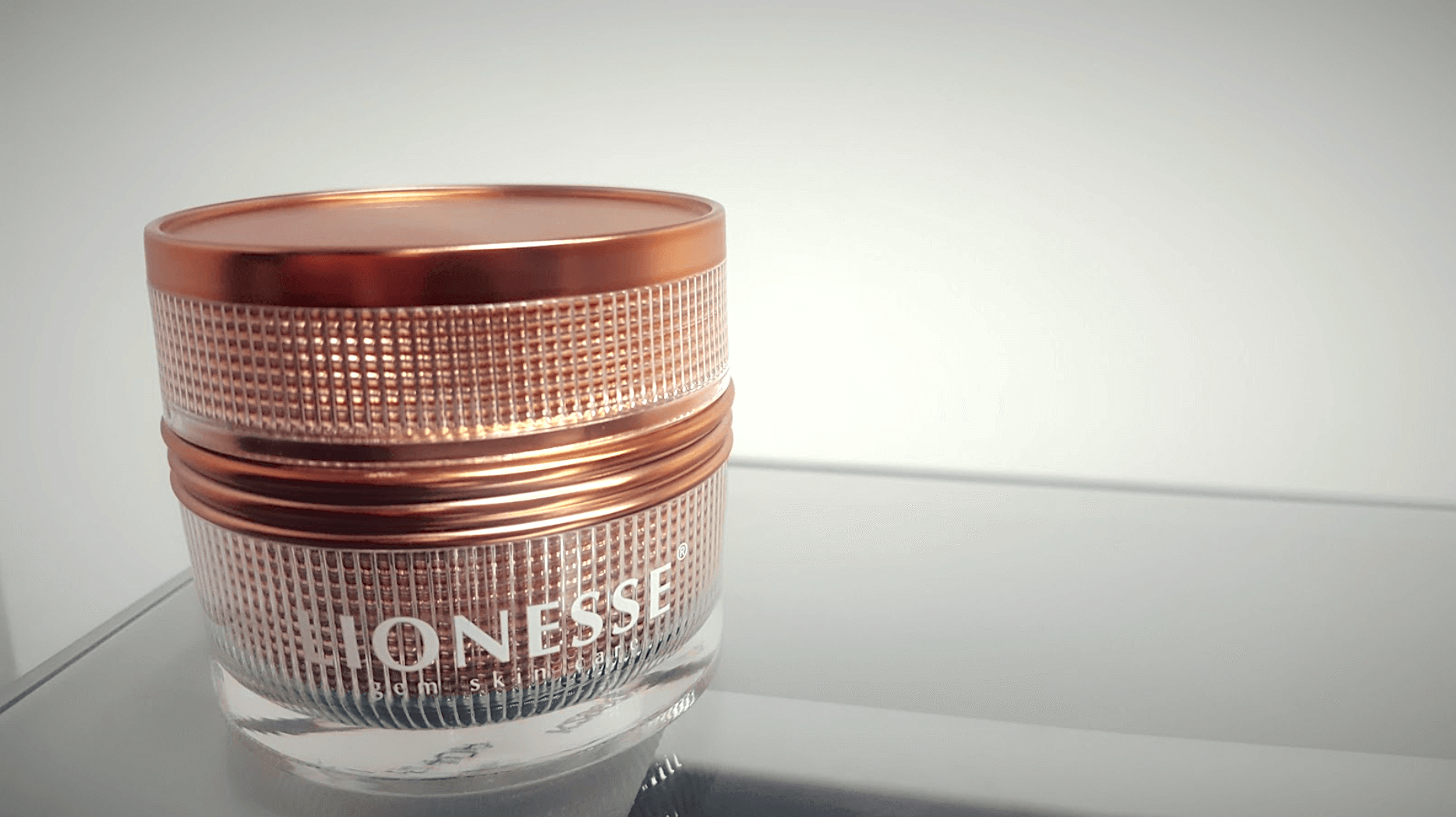 The next step would be: The Amber Dark Circle Eye Cream.
The first thing you want to make sure when applying an eye cream is that you only use your ring finger. You don't want to use a lot of pressure on this area, and your ring finger, being the weakest one, applies the least amount of it.
Another thing you have to remember is to treat this area very carefully. Do not, I repeat, DO NOT tug, pull, or stretch your eye, because it might give you wrinkles faster. You apply your creams by tapping them around it.
The Amber Dark Circle Eye Cream is formulated with ingredients that will help reduce the look of dark circles, like caffeine. Yes, caffeine. This amazing ingredient would not only help you wake up in the morning, or make your thighs and buttocks look cellulite-free. Caffeine can really make the skin around your eyes to achieve a firmer and tighter look, while shrinking the blood vessels (those little devils!) under your eyes, helping to ameliorate the appearance of dark circles and puffiness.
In addition to caffeine, this cream contains a blend of amazing ingredients, like vitamins A and E, that nourishes and hydrates your skin. It also has amber powder, whose amazing anti-inflammatory properties, can also help in reducing puffiness.
After waiting a few minutes after applying the white Pearl Vitamin C Serum, I put a small amount of the Amber Dark Circle Eye Cream on my finger, and started applying it very gently under the eye area until fully absorbed. It's really amazing how beautifully this cream spreads! And I can see how my eyes have achieved a more vivacious look.
If you like me suffer from horrible dark circles, I invite you to try Lionesse's Amber Dark Circle Eye Cream. It really helped with mine, and I can assure you that I have a more rested look, and my face feels refreshed.
The Diamond De-Puffer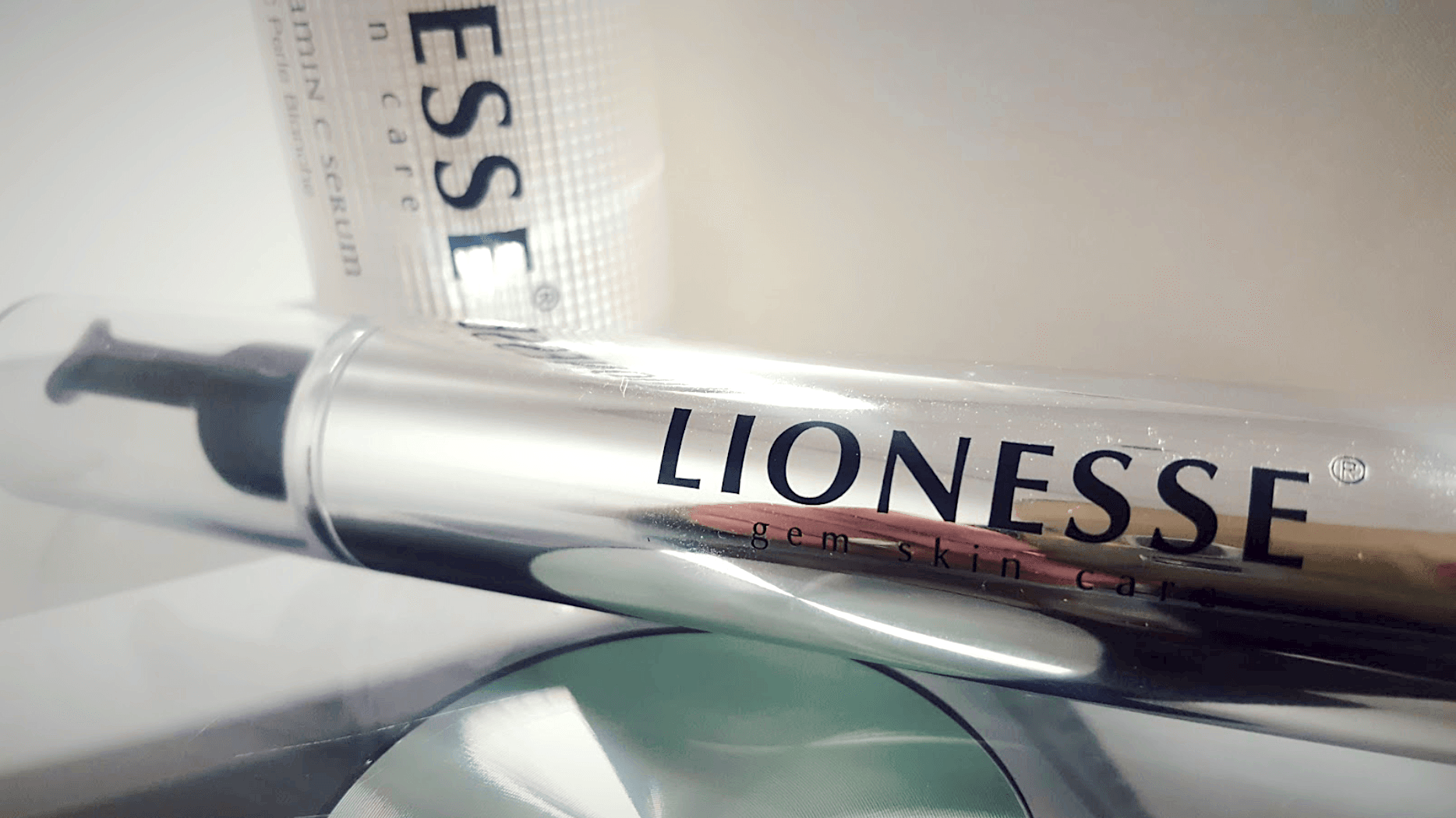 Last, but not least, the star of the night: The Diamond De-Puffer!
I have never used skin care products containing gemstones, let alone diamonds! So, this is my first time and I'm pretty excited!
The Diamond De-Puffer is made of… yes, you guessed it: diamonds!
As for the other two bottles, the Diamond De-Puffer's bottles was exquisite. Made of silver, with a clear cap, it looks almost like a futuristic device.
So, I pumped a small amount of product, and apply it with little taps until absorbed. A couple of minutes after, I started to feel my skin literally stretching! I really achieved a very soft and tighter appearance, my puffiness disappeared at last!
I hope this review can reach other people with my same problem, so it can be of help. Trust me, there's light at the end of the tunnel.