The sun is out in full blast, days are getting longer and it's finally time to bust out all those fun summertime clothes that you've been dying to wear all this time.
However, no outfit is complete without a few funky accessories.
When the days get hotter, you might find you have less space to work with when it comes to coordinating your outfits and your accessories. Moreover, with all that time spent outdoors, you might not even be sure how to go about accessorizing without overdoing it.
Well, you shouldn't worry! This list will inform you about all the hottest summer accessory trends and all the ways you can rock them in the upcoming weeks and months.
See-Through Pieces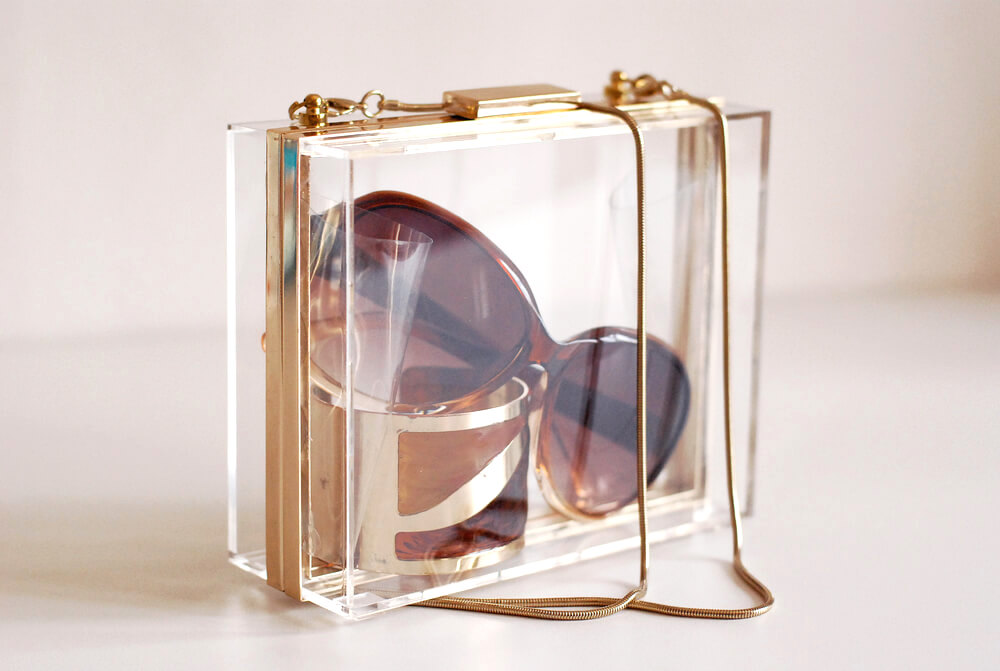 If you've been paying attention to runway trends, you might have noticed that we're back in the era of weird, over-the-top jewelry, handbags and other accessories.
The new generation of accessories involves curious designs and materials that are anything but subtle and minimal.
And the concept of clear pieces has become one of the most interesting iterations of this unique fashion current.
We first saw it in the '90s revival a few years back, when everyone was rushing to get their own PVC or holographic adornment.
Next, there were clear shoes, which made anyone who wore them embody the Cinderella of the 21st century.
We could even see PVC-made clothing items such as skirts, trench coats and even pants, attesting to the popularity of the transparent trend.
However, if you're not ready to go for these more out-there pieces, you can always take baby steps by adorning yourself with a less in-your-face see-through piece.
A good place to start would be your handbag.
As you know, summer months allow you to play with trends you otherwise might not dare sporting, so this season might be ideal to start rocking a clear clutch or other type of handbag.
If you want to go for something subtle, opt for a hard-case plastic clutch which will allow you to remain understated while still bringing something unique and fresh to your ensemble.
For more youthful vibes, go for a clear or holographic backpack, which will be ideal accessory for a festival or any other outdoor summertime event that calls for more free-spirited fashion.
Tassel Earrings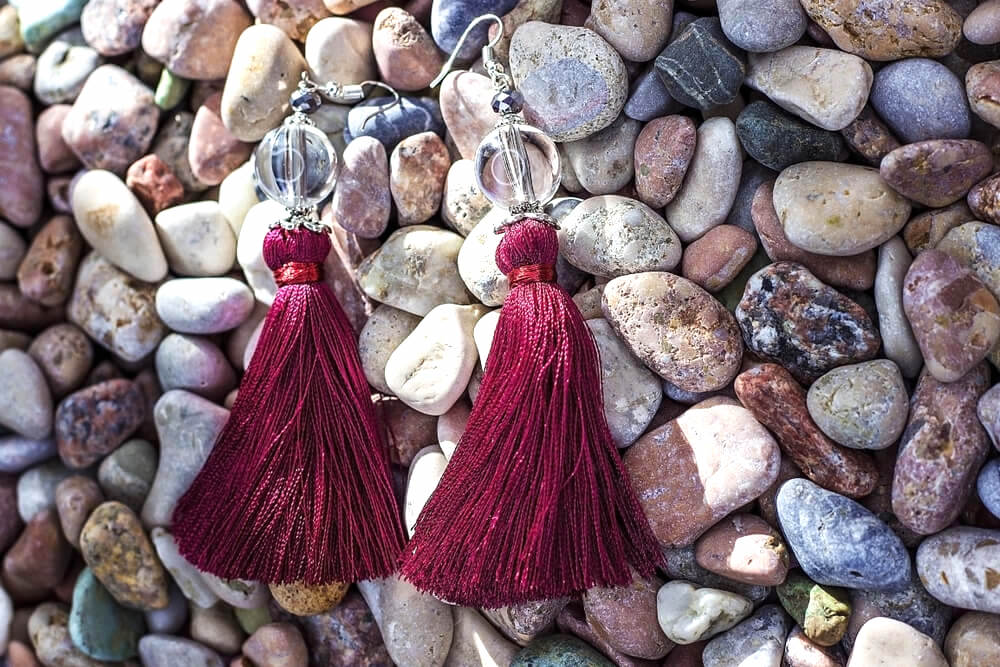 Recent runway trends have shown us that current fashion puts visually intriguing jewelry front and center.
The philosophy seems to be, the bigger and weirder – the better.
This is true when it comes to necklaces, brooches, head pieces and, of course, earrings.
Between single earrings, asymmetrical earrings and oversized earrings, it seems like that fashion world can't get enough of quirkiness and maximalism in the jewelry department.
And one of the most popular looks to be born out of this trend are the tassel earrings, which might be the ideal choice for your go-to summer jewelry.
These flirty, yet bold pieces are perfect for bringing attention to the rest of your outfit and even hair and makeup.
The "look-at-me" factor that comes with rocking tassel earrings will be more then welcome for any summertime evening occasion that calls for a little more pizzazz.
And when it comes to styling, these type of earrings work well with pretty much any summer piece.
However, if you really want to make them the star of the show, then combine your earrings with a shirt or dress that has a Bardot cut or thin straps, as dangling earrings look exceptionally well with bare shoulders.
Oversized Sun Hats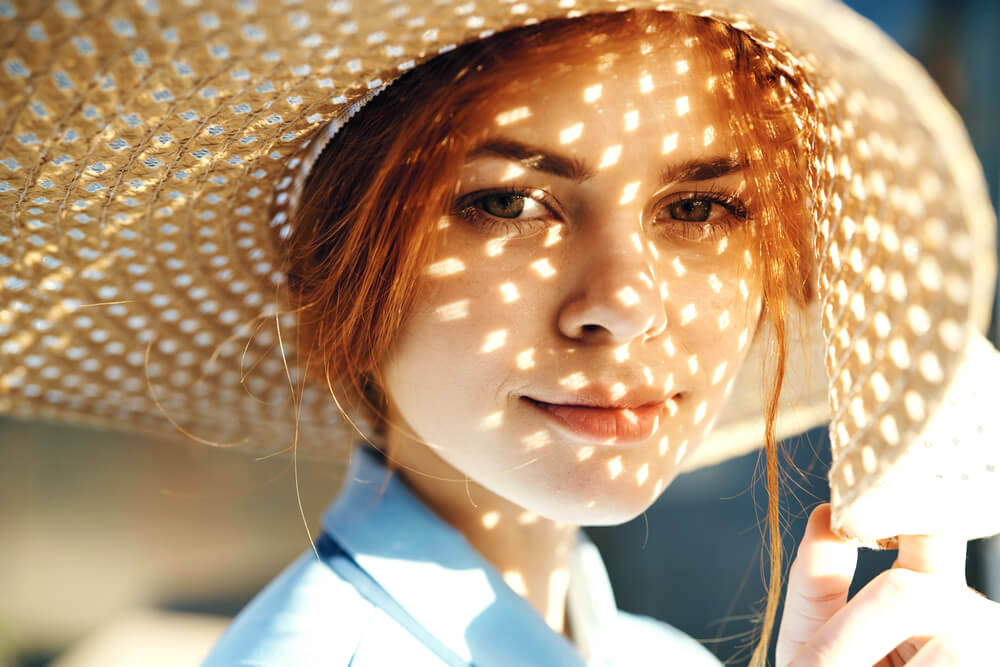 The best kind of accessories are those that manage to be chic and practical at the same time.
And a true embodiment of a summer accessory that combines aesthetics and functionality is a dramatic sun hat.
Not only will a head piece like this one help you achieve the iconic beach diva aesthetic, it will also keep you shielded from those pesky UV rays and help you preserve your youthful looks.
Of course, you don't have to be at a fancy seaside resort to be able to rock this summer staple.
Sun hats will be a great way to add a bit of drama to your everyday summer looks, regardless of your personal aesthetic.
For example, you can match your oversized hat with a straw bag and bohemian items, such as maxi dresses, frilly skirts and off-the-shoulder tops with puffy sleeves.
And if you'd like to sport a more understated vibe, this type of sunhat will also look great with a laid-back romper or jumpsuit and a pair of crisp white sneakers.
For the classic look, go for a neutral beige tone. If you want to play up this trend, then make sure to cop a sun hat in black, white or navy.
These days, you'll also find sun hats adorned with graphic designs and chunky slogans. This might be the ideal piece for you if you want to sport a summertime statement.
Micro Backpacks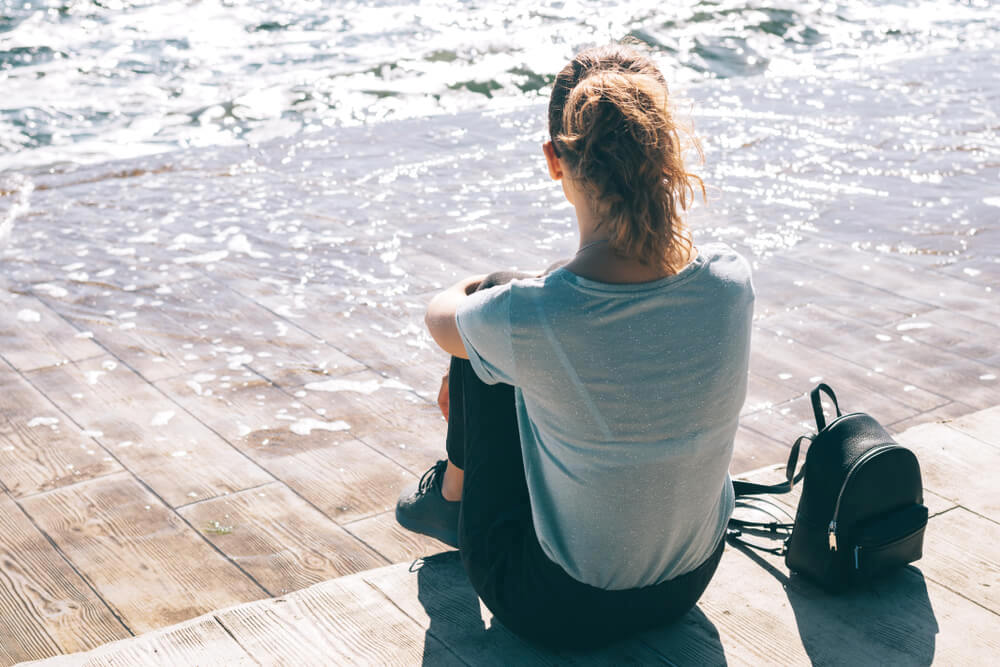 Long gone are the days of associating backpacks with school – this handy accessory has been all over fashion blogs, websites and runways in recent years.
From sporty pieces to the more elegant iterations of this back-to-school staple, it seems like we have seen all the possible versions the backpack has to offer.
And yet, another trend has crept up and made the fashion world fall in love with this type of bag all over again – the mini backpack.
Nowadays, you'll find even the fashion giants like Louis Vuitton rushing to release their take on this cute bag trend.
It shouldn't be surprising why the miniscule accessory has become so popular – it allows you to be stylish while still remaining super-practical.
The mini backpack is understated enough that it can be paired up even with more elegant and dressed up ensembles, while the double straps will allow you to keep your arms free; you also won't have to go through the trouble of carrying your bag in your hand, like it's the case with clutches and purses.
And best of all – this miniscule accessory will definitely be able to store all your precious summer essentials and keep them safe at all times.
Berets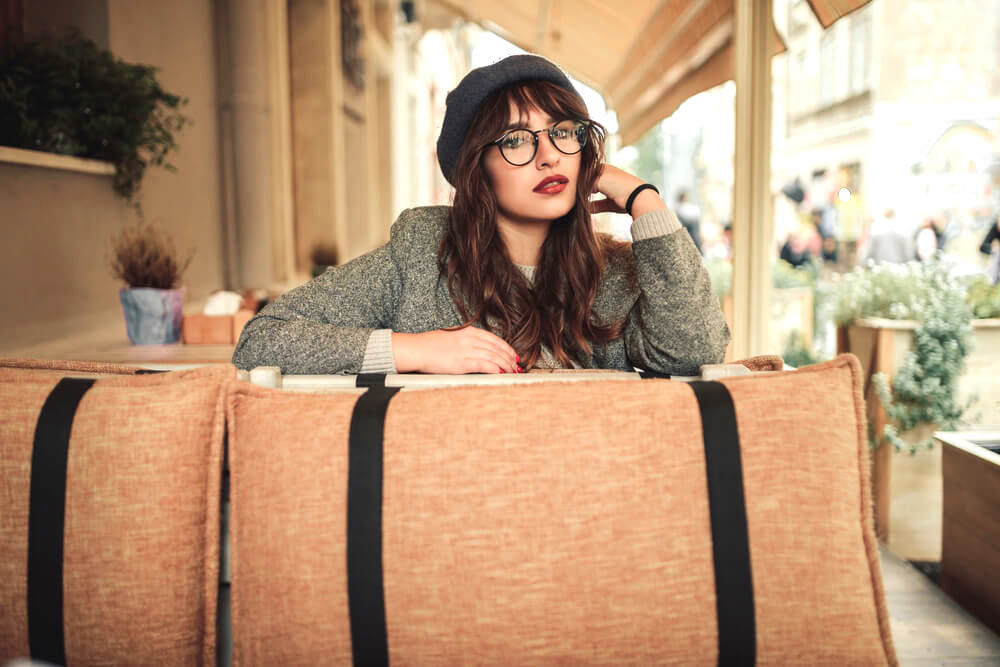 Hats are invaluable as accessories, since they can come to your rescue in a number of fashion emergencies, whether that's a bad hair day, lackluster outfit or especially hot summer day that requires extra protection.
And one of the most buzzed about comebacks in the hat departments involves berets, an iconic staple of French style.
These classic pieces can add a poetic edge to any look, and make your outfit go from monotone to absolutely chic.
Fashioninistas often pair up berets with flirty, off-the-shoulder tops and waist high shorts and skirts.
For a more edgy and modern outfit, you can also combine your beret with a pair of micro-sunglasses for a super on trend look.
If you want to have a versatile piece that will go together with any outfit, go for a classic beret in muted tones.
For a more rock'n'roll vibe, grab one with a patent leather finish that will give an instant edge to any summer ensemble.
Tiny Sunglasses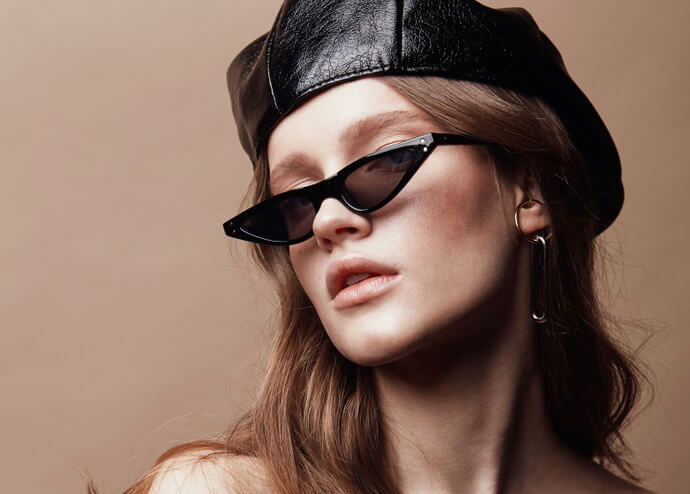 In case you haven't gotten the memo: the '90s are back. Big time.
And with them, all those crazy designed and materials that marked the last decade of the millennium.
One of the most recognizable turn-of-the-century pieces are the micro-sunglasses, a trend that has taken over runways and Instagram feeds by storm.
Despite not being the most practical piece when it comes to blocking the sun, you cannot deny that these stylish sunnies can give a deliciously futuristic vibe to every summer ensemble.
For a truly '90s style, go for red- or blue-tinted specs with small, round frames.
In order to channel bona fide cyberpunk vibes, go for a turquoise or purple frames in a more rectangular or cat-eyed frames. These type of sunglasses will look flattering on just about every face shape, and they will allow you to transform your outfit from just OK to full-on fashion-forward.
Matrix-style sunglasses will look great when combined with classic athleisure pieces like tracksuits, bomber jackets and chunky sneakers.
Alternatively, if you want to exude a more feminine aesthetic, pair up your glasses with a chic beret and a romantic off-the-shoulder top.
Straw Bags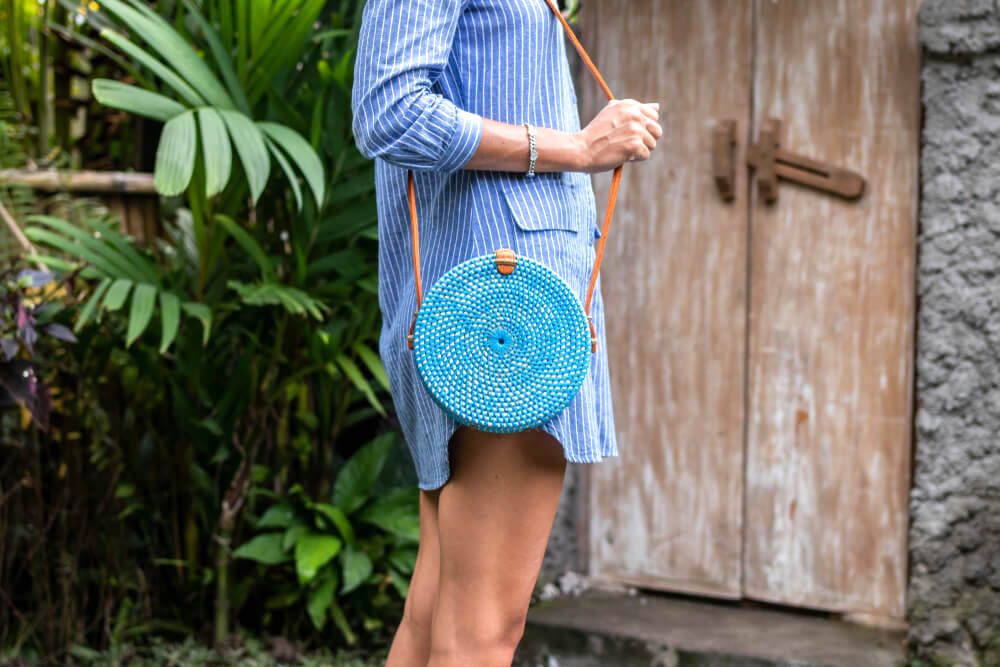 Some things never go out of fashion, and that includes a few summer staples, too.
One of them is a straw bag, the timeless accessory which is meant to provide a home for all of your beach or city essentials during those sizzling summer months.
And recent fashion trends have put a twist on this classic summer go-to. These days, you will find a range of interesting looking designs, from geometric, structured pieces that will add an extra dimension to your outfits to dramatically oversized straw totes that will be able to stash just about anything you plan on carrying close to you in the months ahead.
Of course, deciding to make this item your go-to bag for the summer doesn't have to require a beach in sight.
While you're free to rock your straw purse with just about any item in your wardrobe, note that they play well with other boho-inspired pieces, such as maxi dresses, billowing skirts and airy button-up shirts.
They can also be dressed up with stylish shoes and jewelry, for example a pair of chic mules or oversized hoop earrings.
Chunky Sneakers
In recent years, fashion designers have gone out of their way to incorporate streetwear elements in their couture.
That's why we've been seeing an increased number of chic athletic wear-inspired pieces rocked by even the most uppity and conservative fashionistas.
And of the staples of this fashion shift are chunky sneakers, which have become an absolute must-have for every trendsetter out there.
First popularized by Balenciaga, the chunky shoe trend can now be seen on everyone from budding fashion bloggers to full-on fashion powerhouses.
And what better season to experiment with this trend than summer, which allows for more casual, sporty ensembles.
When it comes to picking your ideal pair of statement sneakers, if you want to go the full nine yards, cop a pair of over-the-top shoes with dynamic soles and
If you want to stay on the more understated side, go for a clean design that still offers a decent-sized platform, which will allow you to add a couple of extra inches to your outfit and make the whole look more dynamic.
Chunky shoes will look amazing paired up with wide-leg pants, including boyfriend jeans, mom jeans or culottes.
You can also offset the bold look of the sneakers with a traditionally feminine silhouettes, such as summer dresses, maxi skirts or bodycon pieces.
Still, this kind of footwear feels most at home when combined with a chic pair of track pants and oversized sweatshirt.
Chic Mules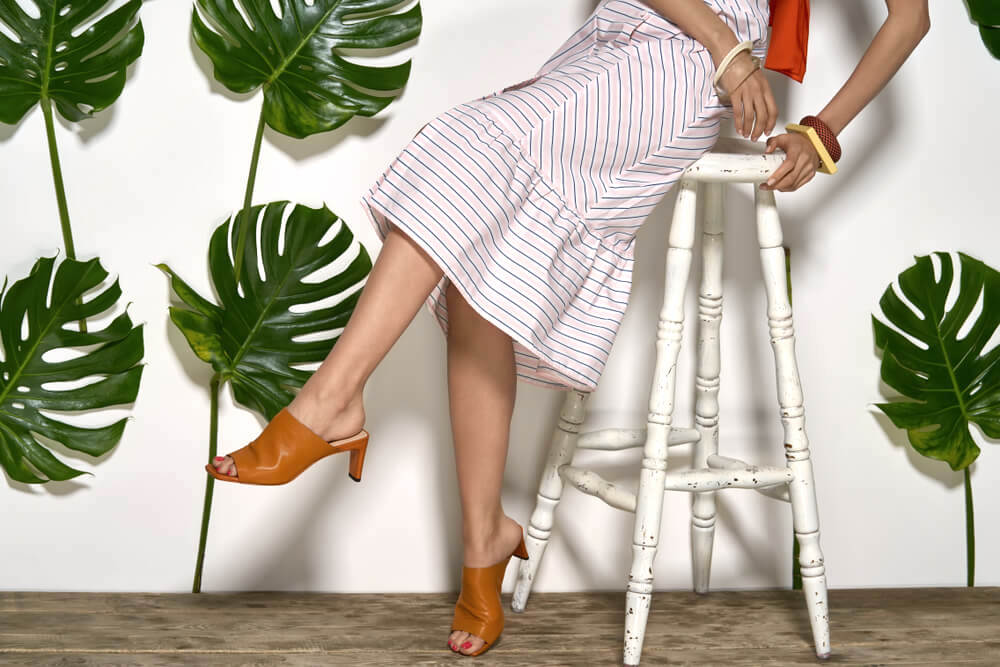 When temperatures hit unbearable heights, it's crucial that you have a pair of shoes that will keep you comfortable, while remaining stylish and easy to slip into to.
This season, mules seem to be the go-to summer shoe, if not for their incredible practicality, then for their undisputable stylish factor.
And, in tune with the '90s revival, current mule designs tend to be accompanied with a block heel, which gives the shoes a more dynamic, statement look.
To keep your mules more versatile, go for a neutral nude, black or white.
If you are ready to rock a more eye-catching designs, jewel-toned velvet shoes have been especially fashion-forward in recent seasons.
And if you are wondering how exactly to style your mules, worry not – sky is the limit.
For a casual summer ensemble, combine your mules with a pair of comfy boyfriend jeans or culottes.
To dress up your mules, pair them up with a flirty maxi skirt or a chic jumpsuit.
And with this, we round up are list of all the summertime essentials when it comes to accessorizing. By copping some of these pieces, you will be able to take your outfits to new heights and look super chic at any summer event in the months ahead.