I have always liked the idea of surfing but I have always been afraid of it. It looks cool and all but hitting the water and getting pounded on the sand was a bit much for me to handle. Then, a few weeks ago, I learned that it would be easier if I went for surf spots especially for beginners. I was stoked—so stoked that I booked a trip right away.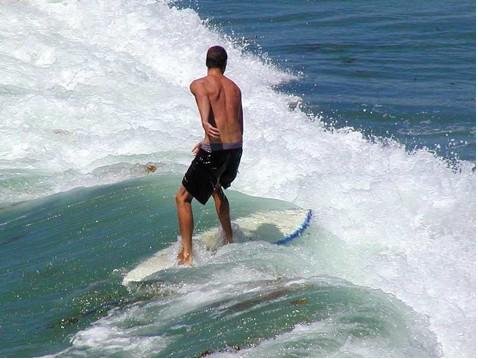 I had a killer time! If you have been dying to try surfing but have been too afraid, the surf spot makes all the difference! Check out my list of the top 4 best surfing spots for beginners below!
Cowell's Beach, Santa Cruz, California – This is one of the very best places for beginner surfers to get their waves on. It has gentle swells, lots of room to move, and a sandy bottom that will not hurt if ever you wipe out. I wiped out so many times on the trip and I thank heavens for sandy bottoms.
San Onofre, San Clemente California – This is one of the best and friendliest places for beginner surfers to go and learn how to ride the waves. The waves are rather gentle and you can find yourself paddling next to an 8-year old on one side and an 80-year old in the other. It might get a bit crowded but it always stays friendly.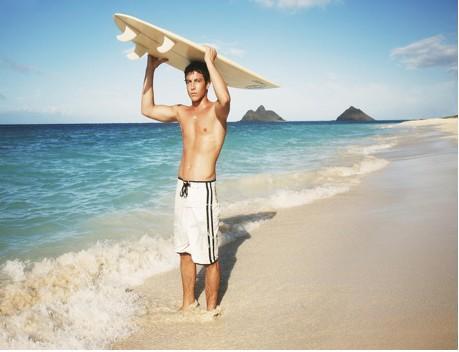 The Jetty, Grand Haven, Michigan – I heard the waves weren't all that great here but if you are a beginner, it doesn't really matter all that much. The crews on the great lakes are so friendly that they would love nothing more than to paddle out with beginners anytime.
Cocoa Beach, Florida – Think of warm weather and mellow waves—those are things that Cocoa beach has to offer. These two elements make the perfect surf spot for beginners to get their sea legs and the fact that other surfers are rather friendly certainly helps with the learning process.
If you are a beginner just like I am, these are the places you need to go to. They are not only lovely spots but the waves are beginner-perfect also.