It's hard to keep a regular diet when you are working a full-time job, we'll give you that. At times, you are so engrossed in your work that you feel that keeping a diet is the last thing you need at the moment. But believe us when we tell you that if planned carefully, certain diets will be so easy to stick to that you will feel no pressure of not managing to do anything. Look at some of the most famous (and effective!) dieting techniques and see which one works best for you.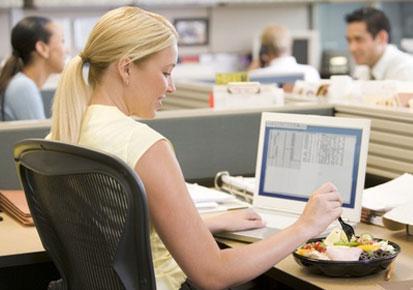 The Scarsdale Medical Diet
Don't let the word medical scare you, because here it can be seen as used opposite to mathematical diets, i.e. when you have to count every single calorie you consume. The diet is not too difficult to keep and nutritionists claim that it helps you lose 7-15 pounds in 2 weeks, the maximum amount of time allowed for it. The diet itself means eating foods high in lean protein and low in carbohydrates, such as vegetables, salads and fruit and staying away from oil, mayonnaise and the rest of salad dressings. Oh, and no alcohol, please.
The Three Day Diet
The Three Day Diet, also known as Cardiac diet, is for those who want to lose weight in no time (10 pounds in 3 days!). It is called cardiac because it's used in hospitals for people undergoing heart surgeries. It only lasts 3 days and then you have to go back to your normal diet. The diet involves eating lean meat, grapefruit, tuna, eggs, vegetables and ketchup, salt and pepper as seasonings. Also, it will take a lot of will power from you if you have a sweet tooth, because the diet does not allow the use of sugar in any form.
The Atkins Diet
You sure have heard of this one, haven't you? The main idea behind this diet is completely staying away from carbs which are contained in bread, potatoes and sweets. The diet is said to help to lose 15 pounds in just 2 weeks and consists of several phases. The good thing about Atkins diet is the fact that it puts no restrictions on fat, meat, butter and even mayonnaise. However, you may have to stay away from certain vegetables, fruits and dairy products.
See also: Easy Fitness Tips for Quick Weight Loss