It was not long ago that boyfriend jeans invaded our wardrobes, but today we already feel there's something missing from out clothes collection when we don't own a pair. Wearing boyfriend jeans is not as simple as it may seem at the first sight. That's why you should be careful not to cross the thin line between stylish and grungy and some celebs do just that! Let's check their looks out!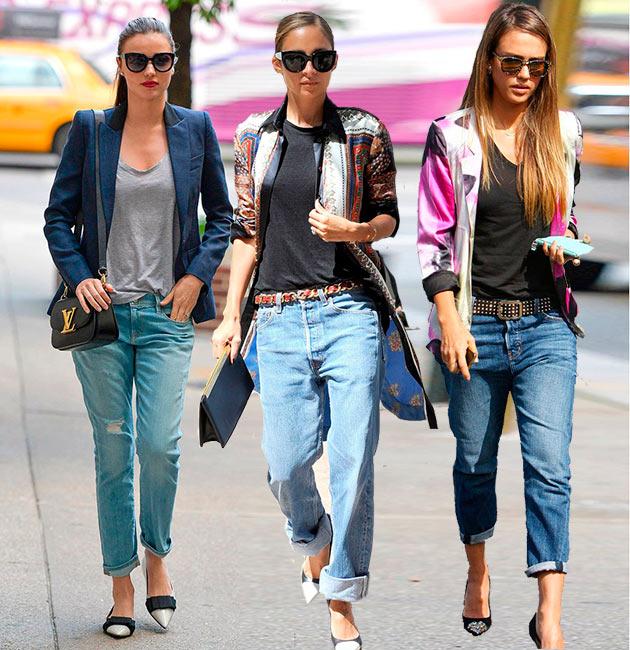 Miranda Kerr
Who can wear boyfriend jeans better than Miranda? This time she combined them with a basic grey v-neck t-shirt, dark blue suit jacket and accessories in form of black sunglasses and Louis Vuitton clutch.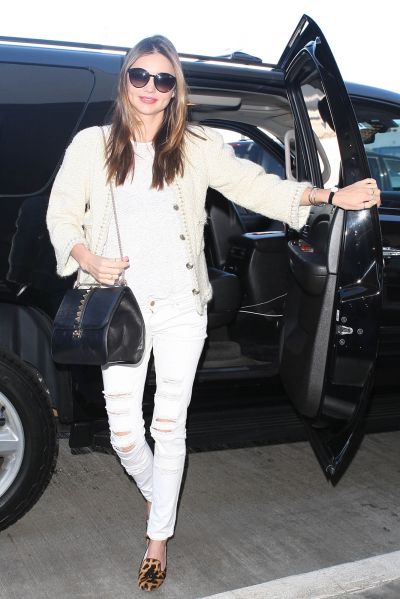 Jessica Alba
One way to make your boyfriend jeans more feminine is to pair them up with high heels and a silk jacket, just like Jessica Alba did.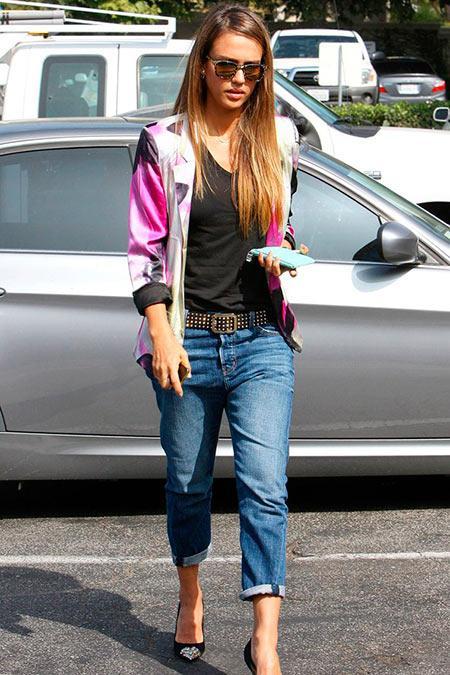 Ashley Tisdale
Ashley looks all casual and comfy wearing a pair of ripped boyfriend jeans, a basic white tee and studded flats. Oh and the denim jacket tied around her waist just adds to casualty.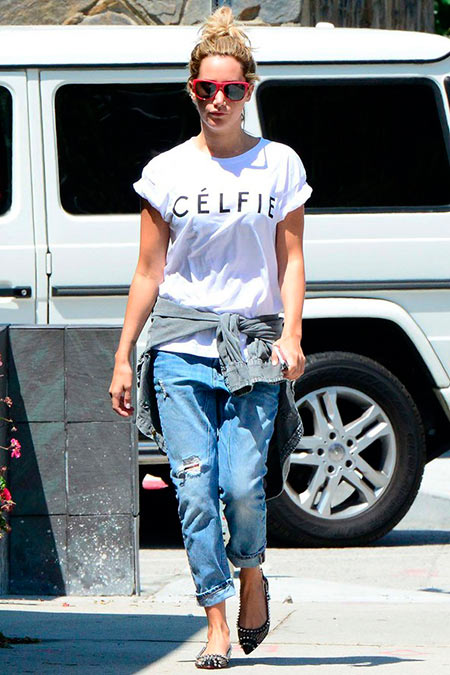 Jennifer Lopez
Well, it doesn't always have to be perfect, does it? Although J Lo had better options to choose from, she went for a baggy boyfriend jeans, a white t-shirt and chunky heels. Better luck next time, Jennifer!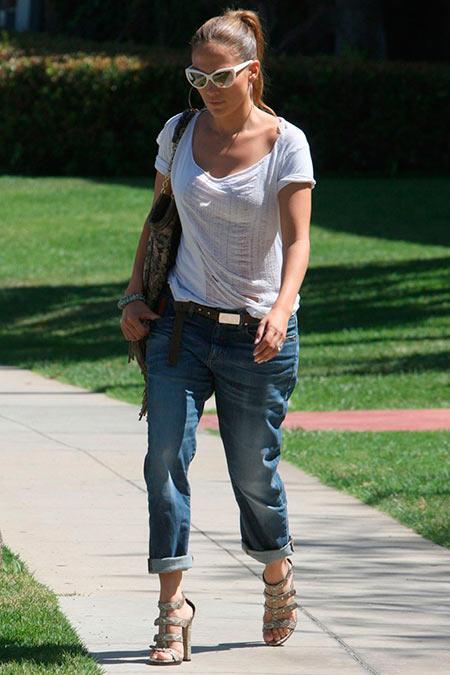 Kate Winslet
Oversized boyfriend jeans with and oversized suit jacket? You think it's too much? We think not. Just look at Kate Winslet's polished and stylish look and you'll see.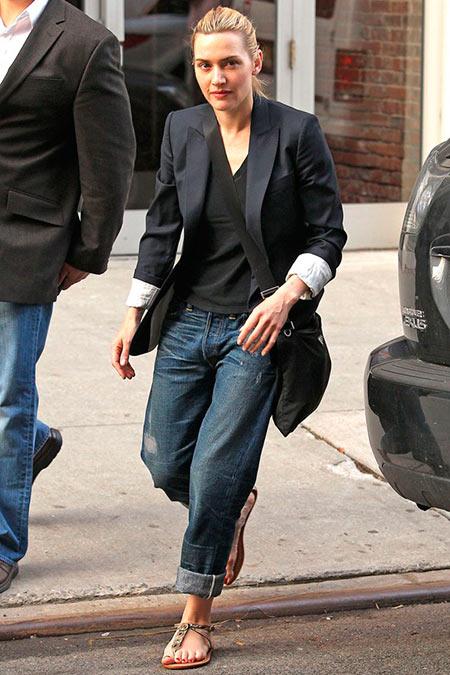 Kendall Jenner
The combination of a basic white t-shirt and a pair of ripped boyfriends jeans is probably the simplest and at the same time, one of the most stylish looks you could go for.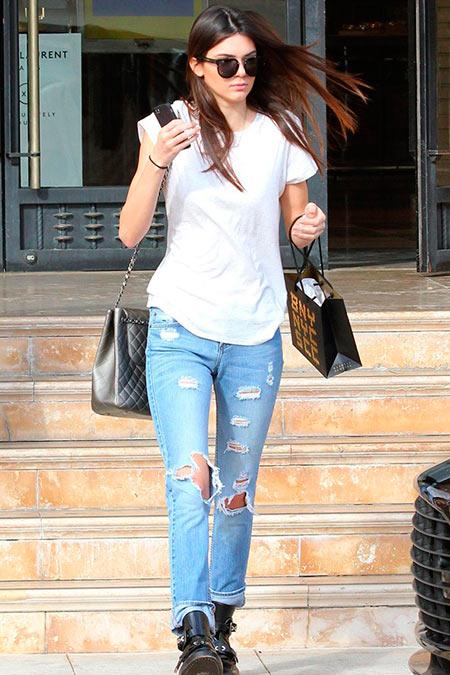 Emmy Rossum
A pair of boyfriend jeans looks nice not only with basic tees, but also with simple cotton shirts. Add small accessories like a leather duffel bag and sneakers, and you are ready to go.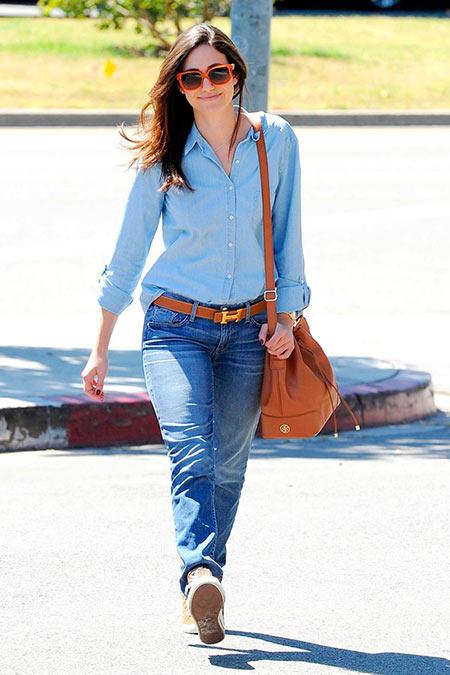 See also: Best Clothing Pieces to Slim Down Your Curves
How to Add '60s Glamour to Your Look