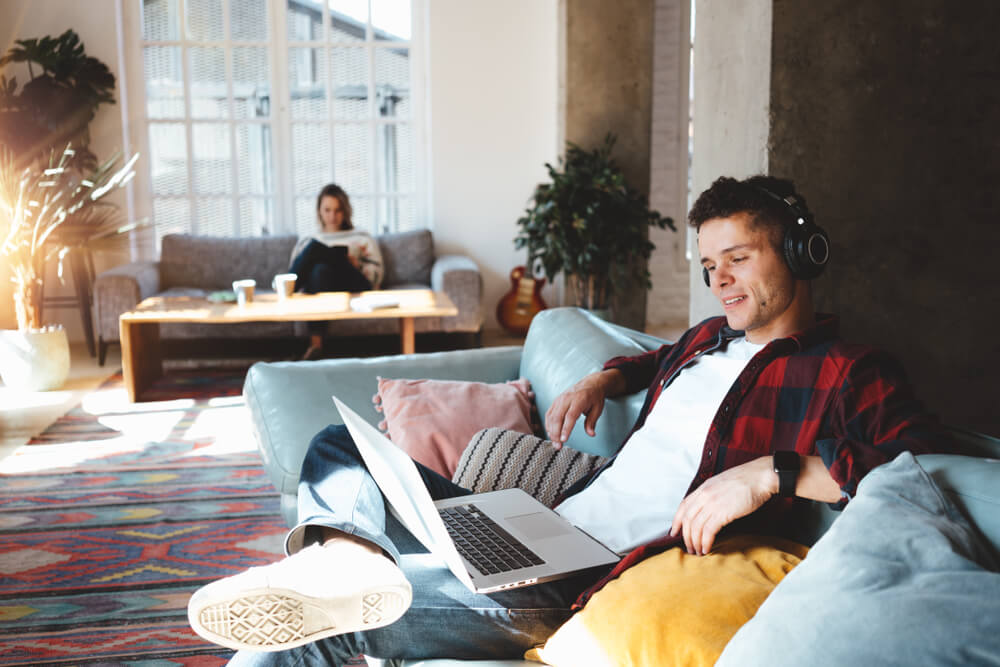 Since this has been a terrible year worldwide we have all missed out on a lot of things we enjoy, we have missed our families and friends, birthdays, holidays and even some movies had to be delayed all because of Covid-19 so I am hoping to bring some normality back by sharing some of the best tv and movie soundtracks from 2020.
Trolls World Tour
Trolls World Tour has so many great songs in it. The movie is about all of the different kinds of trolls, not just the usual pop trolls. There are six different strings all representing different music genres, so not only are there pop songs, but there is also country, funk, techno, classical and rock.
Most of the songs are happy and upbeat, and there are a few harder rock songs that add a certain edge to the movie. The trolls use songs to stand up for what they believe in.
Songs include:
Trolls Want to Have a Good Time

It's All Love

One More Time

Just Sing
After the year we are having, happy songs like these can help brighten up your day and change your whole mood.
Onward
Onward is an animated, fantasy adventure film for the whole family, starring Tom Holland who also plays Spider-Man, and Chris Pratt who plays Starlord in Marvel's Guardians of the Galaxy.
Onward is a movie about a single mother with two elf sons. One son is living in a fantasy world that turns out to be how the world lived years ago and the other son is a high school student. The two elf brothers go on a magical quest to spend one more day with their father who had passed away when the brothers were young. There are many different songs and tunes in this film to describe different parts of the adventure. These include:
Carried Me With You

The World Was Full of Wonder

A Little Magic

I Wish I Could Spend One Day With You

The Visitation Spell

Just a Beat-Up Old Van

Share My Life with Him
Each important part of the boys' adventure is marked with a specific tune or song that helps us understand the emotion in the scene.
Mulan
Mulan is about honor and family, about a girl who disguised as a man to save her elderly father from having to join the army in China because he has no sons. It includes songs like:
Ancestors

Mulan Leaves Home

Mulan Rides into Battle

Fight for the Kingdom

Mulan and the Emperor

Return to the Village

Loyal Brave True
As you can see by the names of these songs, Mulan goes into battle to save her kingdom. She does what not many people would do for their family – she risks everything.
Sonic the Hedgehog
Many people will remember Sonic the hedgehog from their childhood. Sonic is from Sega's hit game Sonic the Hedgehog. Sonic is a blue hedgehog who, with his friend Tails, works to get rings to get power-ups to defeat Dr. Eggman. Some of the songs featured in the movie have some of the sounds from the game. Some of the songs are:
Speed Me Up – the sound of the rings being collected will take you back to 1991.

Don't Stop Me Now – Queen

Green Zone Hill – from the game

Infinite Ammo

Catch Me I'm Falling

Gangsta's Paradise
In this film, there are a lot of different songs for all of the different settings.
Scoob!
Scooby Doo and the gang are off again solving mysteries. The gang have been solving mysteries together for years. Some of the songs from this hit movie include:
Back Up Plan

Intuition

I Like it

Back to You

Yikes

My Little Alien
A lot of the songs are done by Tony K, but we can't forget the Scooby Doo Theme Tune either.
Kissing Booth 2
Kissing Booth 2 is the sequel to Kissing Booth. It is about two best friends Elle and Lee, who were born on the same day and have spent all their time together. Most of their time is spent on dance machines at the local arcade and dance class at school. In order for Elle to afford college, she must compete in a dance competition, which is where a lot of songs are played. Some of the songs include
What I Like About You

My Baby Loves Good Lovin'

Batman, Wolfman, Frankenstein or Dracula

Build Me Up Buttercup

Twist Shake Shout

We're on the Run

Good Vibrations
These songs help set the mood with emotions for every scene, and there's plenty of happy, upbeat songs for the dance competition.
Hubie Halloween
Hubie Halloween is about a man named Hubie who lives in Salem. Hubie is a devoted volunteer for his community, but his community plays some of the meanest pranks to him, until one Halloween where the people who prank him disappear. This is a comedy-mystery film. Some of the soundtracks used in this film are:
People are Strange

Monster Mash

The Purple People Eater

Happy Halloween

Get to Know Me

Ghostbusters

Wind Beneath my Wings

The Monster Scroll

Werewolves of London

Dead Man's Party
As you can probably guess, there are a lot of songs that make the film more scary, due to this being a Halloween film.
The Spongebob Movie: Sponge on the Run
SpongeBob is away on an adventure with his friends to the lost city of Atlantic City to save Gary, his snail, from the mysterious kidnapper. Through delight and danger, they still prove that there is nothing more important than friendship. Here are some of the songs from the film:
Goofy Goober Rock

Burger Beard on Island

Escaping in a Bubble

Getting the Key

My Very Own Food Truck

Not So Fast Burger beard

The Best Day Ever

Don't Be a Jerk (It's Christmas)
As you can tell by the name of some of the songs, this is a children's film and has a lot of silliness in it. It also reminisces about how Spongebob and Gary met.
Bad Boys for Life
Bad Boys for Life features Will Smith and Martin Laurence, who join a special department at the police force to help find the man who is trying to murder Will under his mother's instructions. This action-packed comedy film features some upbeat songs like:
Uptown II

Money Fight

Future Bright

Bad Moves

Damn I Love Miami

The Hottest

Murda She Wrote
Some of the songs are even sung by Will Smith's son, Jaden Smith.
The Willoughbys
The Willoughbys are four children who are neglected by their parents and decide to teach them a lesson and get rid of them. The soundtrack of this film really sets the emotional journey that the Willoughbys go through:
The Willoughby's Boogie

It Was a Dark and Stormy Night

Here Beastie Beastie

We are Orphans

Nanny's Arrival

Parents are Still Alive

The New Family
There is a lot of quite creepy music here, as well as some a bit less eerie.
Birds of Prey
Harley Quinn finds herself in a lot of trouble after an explosive ending to her and the Joker's relationship. Now that she doesn't have the backup of the Joker, she has become a target to crime boss Black Mask and his number one man Victor Zsasz, as well as every other villain. That is until she becomes allies with Huntress, Black Canary and Renee Montoya, who are three deadly women.
Some of the songs in this movie are:
So Thick

Joke's on You

Experiment on Me

It's a Mans Man's World

I'm Gonna Love You Just a Little More Baby

Hit Me with Your Best Shot
A lot of the songs seem to describe Harley Quinn having her independence and that she is doing ok through her breakup with the Joker.
Over the Moon
Over the moon is about a little girl who loses her mother and can't accept her dad moving on. She remembers a story her mom always sang about a woman who took immortality pills and floated to the moon, leaving her one true love behind. Legend had it that she was waiting for her one true love to get her. So, when her dad meets someone new, the little girl decides to build a rocket and go to the moon to prove the legend was true.
Some of the songs from this film are:
On the Moon Above

Rocket to the Moon

Hey Boy

Wonderful

Yours Forever

Love Someone New
The singing in this movie provides a mellow soundtrack, a calming realization of how parents and lovers need to move on, as well as how kids need to be more accepting of this.
Eurovision Song Contest: The Story of Fire Saga
Eurovision Song Contest: The Story of Fire Saga is all about the Eurovision Song Contest and it tells the story of a couple who have been singing together since they were kids, and always dreamed of winning the contest. They have a lot of ups and downs and, as with every competition, there are people who don't believe in them. Some of the best songs in this film are:
Double Trouble

Jaja Ding Dong

Running with the Wolves

In the Mirror

Come and Play

Coolin with da Homies
As this is about a singing competition, there are a lot of different songs, but as it's also a romantic movie, there is one big love song.
Bloodshot
Bloodshot is a film about a soldier killed in battle who comes back to life with superhuman abilities and is now on a mission to get revenge. However, he finds out some secrets about his life and the people who are supposed to be helping him. Some of the songs in this film are:
Mombasa Mission

Second Chance

Barrister Mission

London Chase

KT's Plan

Die Already
These songs set the emotion for the film.
Here are some you might have missed from 2019…
Avengers: Endgame
Avengers Endgame is a follow on from Avengers Infinity War, where Thanos removes half of the population of the world. The Avengers, along with everyone else in the world, didn't like this, so the Avengers, along with a lot of other superheroes, hunt down Thanos and the infinity stones and manage to get everyone back and reverse time to defeat Thanos for good. However, there are always consequences…
Some of the songs from this film are:
Becoming Whole Again

I Figured it Out

You Shouldn't Be Here

The Tool of a Thief

The Measure of a Hero

I Was Made for This

The Real Hero
The soundtrack of this film builds suspense and emotion.
Captain Marvel
Captain Marvel tells the story of how Captain Marvel gets her powers and becomes one of the strongest superheroes. Some of the songs from this film are:
Why Do You Fight?

Let's Bring Him Home

Entering Enemy Territory

Escaping the Basement

Learning the Truth

I'm All Fired Up

You Could Use a Jump
This type of soundtrack builds suspense and makes you really think about what will happen next.
Fast and Furious Presents Hobbs and Shaw
Hobbs and Shaw are normally rivals but in this Fast and the Furious film they need to work together and forget their differences. Some of the songs from this film are:
Time in a Bottle

100 Miles and Running

Even if I Die

Keep You Alive

All Roads Lead Home

Hobbs & Shaw Rocks
The soundtrack of this film is a mixture of genres to give an upbeat soundtrack that gives off an action-comedy feeling while watching it.
Rocketman
Rocketman is about a man who plays music in the local pub, until he is discovered by a chaotic music manager. Some of the some from this film are:
Thank You for All Your Loving

Rock and Roll Madonna

Take Me to the Pilot

Don't Go Breaking my Heart

Don't Let the Sun Go Down on Me

Sorry Seems to be the Hardest Word
In this musical drama, the songs are used to describe the emotion felt.