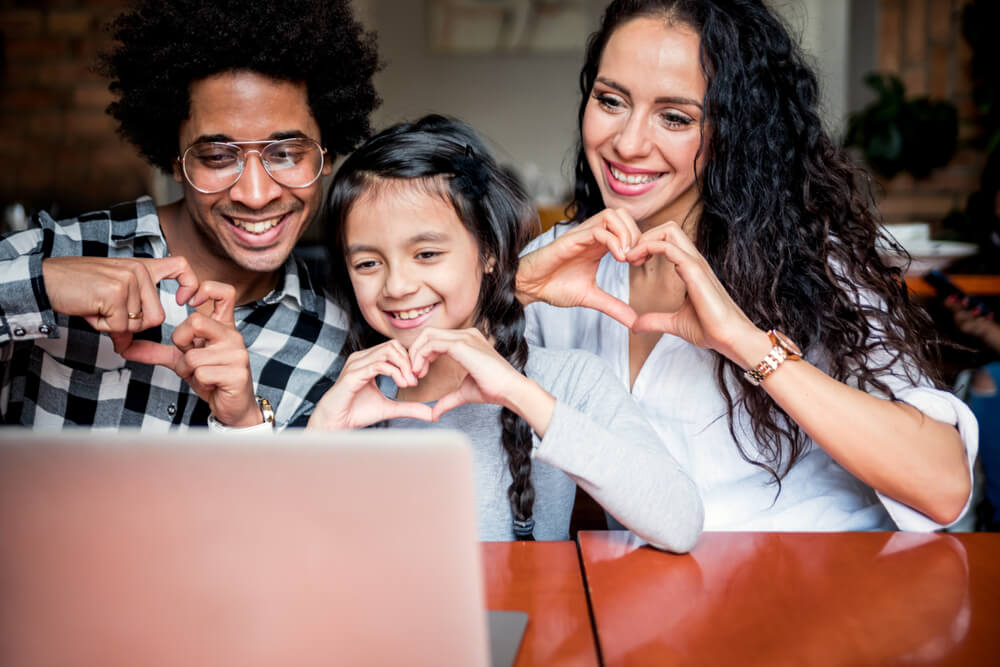 Just because we can't host game nights at home right now doesn't mean we should be missing out. Your friends and loved ones can still join you for hours of fun if you choose to play over Zoom, all you need are the right games! Luckily for you, we've compiled a list of the most accessible and, more importantly, the most fun games to play on your next video chat…
Mad Libs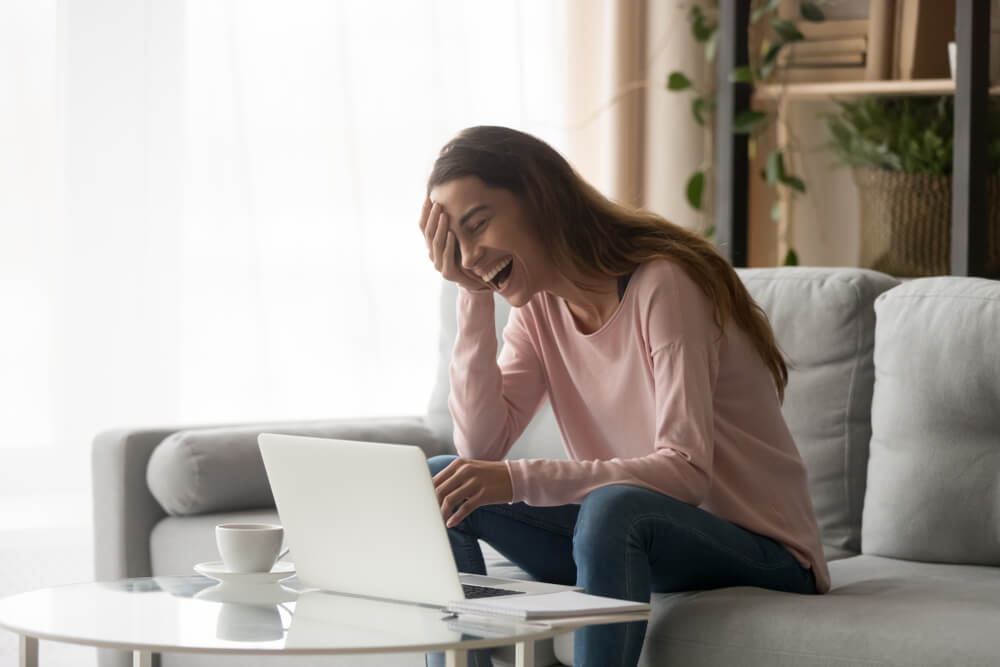 Mad Libs might just be the most hilarious games ever invented! It's sure to have you and your loved ones in fits of giggles and is super easy to play! 
What You'll Need To Play
A zoom connection for every player and at least one copy of Mad Libs between you all. (You can also access print outs from the site if you don't have access to a book!)
How Many Players?
As many as you like! (You'll need at least 2 people!)
Who Can Play?
Mad Libs can be played by all ages depending on the book you choose. Some books are aimed mainly at adults but you can also purchase junior games so that the whole family can play! 
How To Play Mad Libs Over Zoom
Every Mad Libs book is full of stories with keywords that have been replaced by blanks. Whoever holds the book will select a story and then prompt the other player(s) for a list of nouns, adjectives, verbs, names, etc until all of the blanks are filled in. 
Once this is done the completed story will be read aloud to all players, no doubt resulting in side-splitting fits of laughter for everyone! Play this game virtually one on one, take turns in a bigger group, or even go around the group with each player listing a word for a team effort! If you're wanting to make sure everyone has a go at reading out the story and filling in the blanks, make sure each player is set up with a book or printable before starting your video chat! 
Charades
Charades may be a Christmas classic but it also works perfectly for Zoom calls with friends, family, or even your work colleagues during after-work drinks!
Hate acting in front of people?
It's much easier when you're the only person actually in the room!
What You'll Need To Play
A Zoom connection for each player or team of players that live together and a list of random words for each player/team.
How Many Players?
You'll need a minimum of two players but it works best with 4 or more!
Who Can Play?
From toddlers to grandparents, everyone can play charades!
How To Play Charades Over Zoom
Once all players have joined the Zoom call, set yourselves up into teams with an even amount of players in each. In terms of the words you'll be acting out, these can be totally random and made up on the spot or, if that's a little too easy, head over to getcharadesideas.com and let it suggest them for you! 
Now, each team should take it in turns to act out their word to the camera for their teammate to guess in the agreed amount of time. For this, a digital watch timer or smartphone stopwatch works perfectly since few of us have an egg timer to hand! Of course, the winners are the team that guesses the highest number of their teammates words by the end of the game! 
More than two players in the same household?
No problem!
You can still sit together and use the same camera/screen, just make sure your teammate is someone else on the call so everybody has to act to the camera on their go. It'll make things way more fun and make there's no sneaking cheating going on!
General Knowledge Or Themed Quiz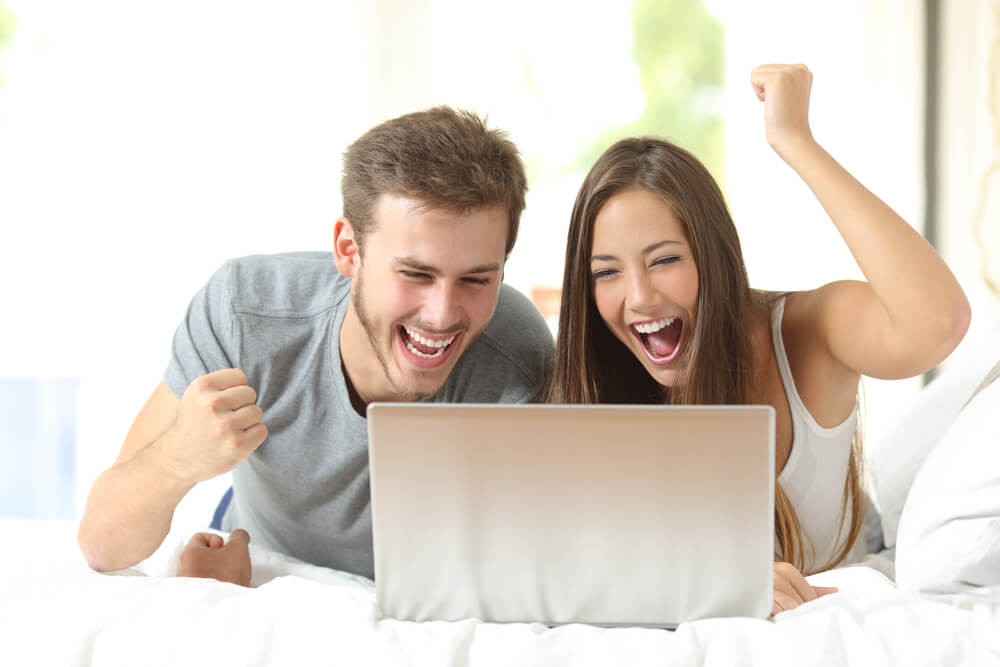 Everybody loves a general knowledge quiz and it's such an easy game to play with people over Zoom! If general knowledge sounds a little played out to you and your loved ones, why not base it on a movie, TV series, or music genre you all love? The options for themed quizzes are endless!
What You'll Need To Play
A Zoom connection for all, a group of eager players, and a quizmaster. The quizmaster will be responsible for putting the quiz together, asking the questions, and providing the answers afterward!
How Many Players?
This can work as a simple question and answer game between two people minimum, however, quizzes are always the most fun when you can get a big group involved! Try setting up a time for the whole extended family to play or even suggest it to your work colleagues for some post-work chill-out time. 
Who Can Play?
Everyone! Choose more difficult questions for the adults and sprinkle in some easier ones when the whole family is playing at once.
How To Play Over Zoom
We suggest going around the group and taking it in turns to play quizmaster each time you play. This ensures each person gets a chance to put together a quiz and gives them a week off of answering! Whoever is elected quizmaster must put together the questions before the agreed time. Once every player has joined the call they will read each question aloud and give everyone a chance to scribble down their answers. When every question has been asked, the quiz master will read out the answers.
Now, if you're a particularly un-trusting group, (or you just think it's more fun!) go ahead and email your answers to each other before the answers are revealed. That way each person grades someone else's quiz and there can be no sneaky last-minute changes! Keep a tally of who comes first, second, third, etc, each week to see who the champion is when socially distanced quizzing comes to an end!
Basic Pictionary
Pictionary is super fun and works perfectly whether you're playing in person with your family or you're setting up a game virtually! We also love how it brings in a creative element, something we can all do with whilst we're spending so much time inside!
What You'll Need To Play
Each player will need a Zoom connection, something to set a timer with, and something to draw on. Dry-wipe boards or large notepads that can be easily seen by the other players on camera are perfect!
How Many Players?
To play this game in teams you'll need a minimum of 4 players.
Who Can Play?
Absolutely everyone!
How To Play Pictionary
Decide your teams and get ready to set the timer. Each team takes it in turns to have one of their players draw whilst the other player(s) on their team guess the image before the timer runs out! This game only works when none of the players know which images may come up, otherwise, it's way too easy to guess! 
Wondering how to get ideas fast?
We have you covered!
We suggest using the Game Gal online game word generator to make sure each player gets a unique word every time! You can even choose whether your words are easy, medium, hard, or really hard, depending on who's joining in!
The Who Am I Game/ Heads Up!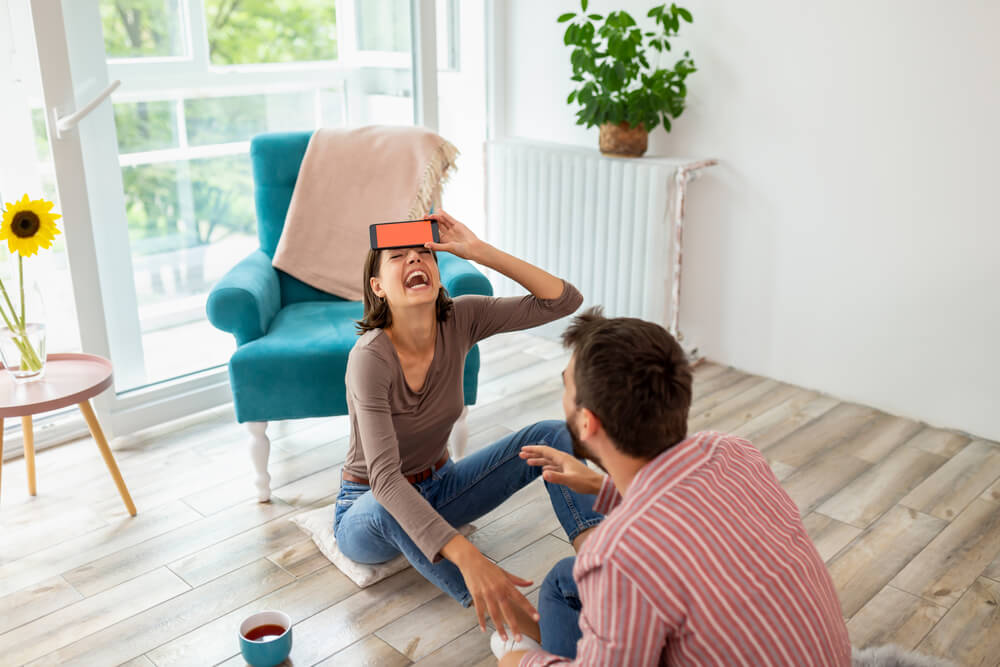 We must admit that we miss playing this game in person. Watching your friends and loved ones struggle to think up questions and guess answers with a brightly colored sticky note plastered on their forehead is half the fun after all! That said, this online version of the Who Am I? game works just as well and is just as entertaining!
What You'll Need To Play
A Zoom connection plus an online/app version of the game is needed for each player. We recommend downloading Heads Up! created by the queen of games, Ellen DeGeneres!
How Many Players?
A minimum of two players for a back and forth describing game but again, this one works best in teams!
Who Can Play?
Everyone! Children included!
How To Play Heads Up! on Zoom
Once everyone's downloaded the app, decide who is on whose team. Then take it in turns to hold your phone or tablet up to your forehead with the screen facing away from you. This makes sure you can't see the answers but your teammate(s) can! Once you've pressed start, your teammates can take it in turns to describe the name/place/animal, etc, that's written on the screen. Every time you guess one right, flip the screen downwards and the next one will appear. (There is also a function that allows you to skip if you get really stuck!) The app will tally up how many points you got when the timer runs out so you can see which team has the most by the end!
The Paddle Game
Are you married or newly engaged? Have you just started dating, or do you just want to find out how well you and your partner know one another? Whatever your situation, the paddle game is always a fun way of keeping the fun and romance alive whilst we're all spending so much time together indoors!
What You'll Need To Play
A Zoom connection for each team plus two differently colored/differently labeled paddles or cards to hold up for each player and a list of questions about life as a couple. Examples would be, "Who always does the washing up?", "Who takes longest to get ready in the mornings?" or, "Who is the funniest?". Find your questions online or, better yet, make them up yourselves!
How Many Players?
This game works best with at least two teams of two.
Who Can Play?
This game is perfect for couples in lockdown together! Call up your couple friends and take it in turns to ask each other questions. The game works with two couples but the more the merrier! Simply take it in turns to play and when you're not asking or answering, sit back, watch and laugh along!
How To Play The Paddle Game in Quarantine
Each couple takes it in turns to answer a set of questions based on their relationship habits. Each player has a set of two paddles, one with their name on and one with their partner's name on. With each question asked, each player holds up one of their paddles to answer. As you can tell, this hilarious game is all about fun rather than a score or deciding on a winner!
Family-Friendly Alphabet Game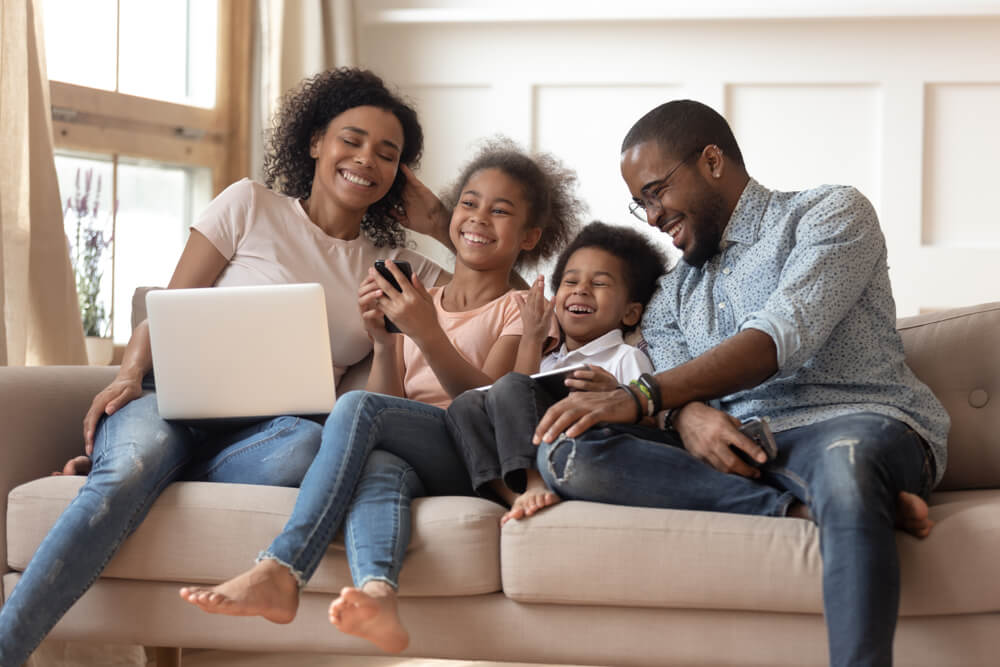 This one's an oldie but we never tire of it. Plus, it can easily be played over zoom with friends and family of all ages with zero equipment!
What You'll Need To Play
Only a Zoom connection and a group of excited players!
How Many Players?
A minimum of two people is needed for this game but the more the merrier!
Who Can Play?
Once again, this game can be played by anyone so it's perfect for whole family catch-ups as well as virtual social gatherings with friends!
How To Play The Alphabet Game
Before you begin each round, all players must decide on a subject for the round. The sky is the limit and you can choose to play based on pretty much any topic! Some classic examples are animals, countries, movie titles, or actors. You get the idea! Once that's decided the round can begin. Take it in turns to think of a word, name, etc. for the chosen topic. The first player's answer must begin with A, the second player's with B, and so on. If you manage as a group to get through the entire alphabet, it goes back to the begging of the alphabet using the same topic until someone cannot think of an answer. At this point, that player is out! 
This goes on until there is one winner left. That said, if you'd like everyone to keep everyone playing for every round, you can always switch it up so that the last person standing in each round gets a point instead!