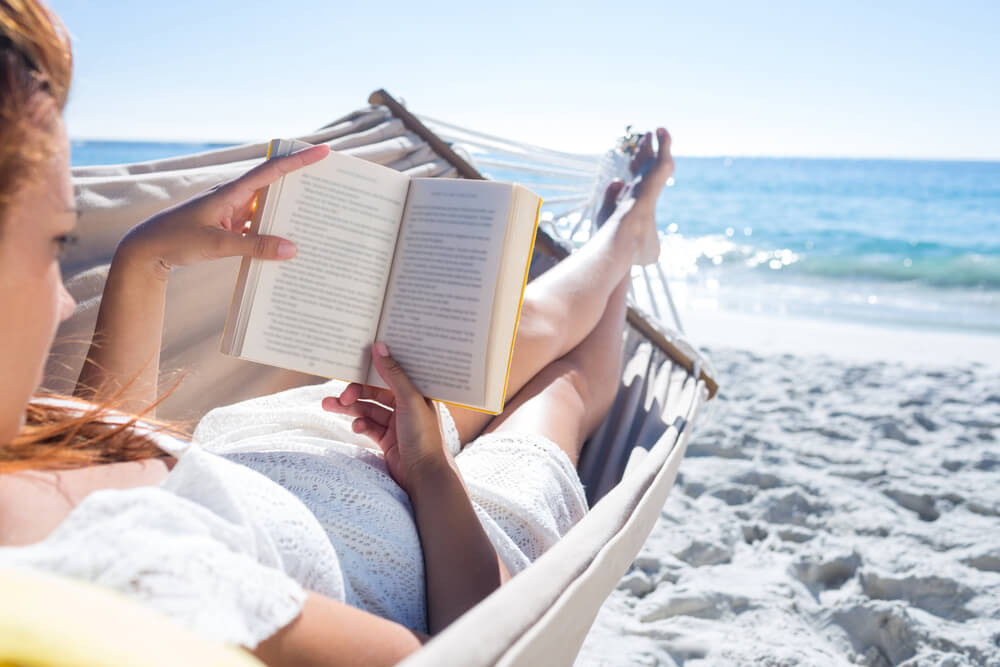 What would you do if you walked into your book club and saw Oprah Winfrey sitting there? Would you:
Kneel at her feet and begin your hosannas?
Freeze like a startled deer?
Ask her for a car?
While the question might be interesting to contemplate, the likelihood of the situation is little to none. However, while she may not show up at your book club, you can show up at hers.
Oprah's Book Club began as a segment on the "Oprah Winfrey Show" in 1996, with Oprah selecting a book each month for her viewers to read and discuss. With Oprah's touch of gold, it's not surprising that she turned a good percentage of those novels into bestsellers. In fact, Fordham University marketing professor, Al Greco, estimated the sales of the 69 Oprah editions at over 55 million copies.
However, while numbers speak for themselves, we like to think it's just as much about the power of Oprah as it is the power of reading. Recently relaunched, and somewhat reinvented, the OBC is now an online platform for readers to discuss inspiring stories. On that note, here are 10 of Oprah's faves that happen to be our favorites too.
Becoming: Michelle Obama
https://www.instagram.com/p/BqFTfxQg-Mt/?hl=en
If you want to "get to the best part", flip to the second part of "Becoming" by Michelle Obama. That's where all the details about her early romance with Barack are. But don't expect the usual "bumps in the road, difficulty of the spotlight, durability of love" story here. Michelle Obama is determined to share with the reader the doubt, confusion, sacrifice and loneliness that she felt during various times in the relationship.
"Becoming" by Michelle Obama is not a fairy tale story, it's the straightforward autobiography of the former first lady. It begins with a scathing commentary on Donald Trump and goes on to tell the story of a woman's journey from the South of Chicago to the White House, with themes of empowerment and overcoming adversity. Direct, honest, and condemnatory at times, "Becoming" is truly a story of "Yes, she did," and "Yes, we can."
The Paying Guests: Sarah Waters
For those who have never read a Sarah Waters book before…
Spoiler alert: this book is about lesbians and British society. For those already familiar with Sarah Waters, you knew it was coming. Either way, it would impossible to discuss this book without making some mention of the fact.
In "The Paying Guests," the protagonist is Frances, a 26- year old woman who has resigned herself to living a quiet life as her mother's housekeeper and caretaker. When the economy fails, Frances and her mother decide to make an upstairs apartment to rent out to "paying guests." Those paying guests turn out to be the Barbers: Len and Lillian. He clerks at an insurance firm, she (conveniently) stays at home wearing tarty dresses and smoking. Soon, the nightgowns come up in the hallways and the plot starts to thicken. No more spoilers here, we'll spare you the grisly details. Let's just say, this book is Waters at her wickedest.
The Bluest Eye: Toni Morrison
In The Bluest Eye, Toni Morrison not only tells it like it is, but she also shows it like it is. Toni Morrison is no stranger to racism and knows the extent of its harm, and she will not go quietly.
Set in the author's hometown of Lorain Ohio, "The Bluest Eye" tells the story of an African American girl, Percola Breedlove, who, at the age of eleven, already knows how important beauty is. Largely, because she is continually reminded of what an "ugly" girl she is by her neighbors and community members. In a world where whiteness is equated with beauty, Percola becomes convinced that the only way to escape her ugliness is to attain blue eyes. When Percola's struggles to achieve white ideals of beauty lead to her descent into madness, Morrison brings it home relentlessly.
An American Marriage: Tayari Jones
https://www.instagram.com/p/B1N4oEZH3CZ/
There's the promise of America and then there's the reality of America. The "American Marriage" deals with both.
"An American Marriage" is the story of an African American couple Roy and Celestial. He, an up and coming executive from Lousiana and she, a maker of artisan dolls, have been married for a year and a half with plans to join forces and turn her art into a larger business. During a trip to visit Roy's parents, Roy is wrongly accused of rape and is sentenced to 12 years in prison, ripping his life and his marriage to Celestial apart. In this exploration of power, love, justice, race, and loyalty, Tayari Jones sheds light not only on the condition of African Americans but the condition of the human race as a whole.
She's Come Undone: Wally Lamb
Let's just start by saying, Dolores Price is priceless. No matter what else you get from this book, the real takeaway is the character of Dolores Price. The thing about Dolores is that she gets it but she doesn't really get it. She's witty and self-deprecating enough to laugh at her problems, but she's not in touch enough with herself to cry about them.
The story of "She's Come Undone" begins with Dolores at age 13. Wounded from her parent's divorce and sent to live with her grandmother, Dolores retreats to her room to find comfort in T.V, while sustaining herself with Mallomars, potato chips, and Pepsi, supplied by her mother (who's already become undone). When she emerges as a 257- pound woman, she finds that the world hasn't grown any gentler and, she hasn't grown any tougher. Will she rise to the occasion or will this be her ultimate undoing?
Midwives: Chris Bohjalian
Most women would never leave the birth of their babies in the hands of anyone but a licensed professional. Unfortunately, Sibyl Danforth was not a licensed professional. Yet, many of the young women in her town left the births of their babies in her hands. When something goes wrong with one of her deliveries one night, Sibyl takes desperate measures to save that baby's life by performing a C-section on a presumably dead woman. But when questions arise over whether or not the woman was actually dead during the operation, Sibyl is put on trial for murder.
As told through the eyes of Connie, Sybil's 14-year-old daughter, the trial has all the earmarks of a witch hunt, yet the accusers seem to be acting on the highest moral grounds and Sybil begins to appear increasing guilty. "Midwives" is a story that blends issues about morality, politics, and medicine with the coming of age of a teenage girl. Complex, compelling and provocative, this book will give Oprah's Book Club plenty to chew on.
The Deep End of the Ocean: Jacquelin Mitchard
To say this book tells the story of a child's disappearance would be a bit of an omission. "The Deep End of the Ocean" is so much more than that, telling the tale of what happens to the family after the disappearance. When three-year-old Ben is abducted from the hotel lobby where his mother, Beth, has taken him, her nightmare is just the beginning of nine years of agony about his fate. Emotionally bereft, she retreats into a fugue-like state in which she neglects her two surviving children and seals herself off from her husband.
Yet, as clues of Ben's whereabout begin to emerge, the stasis of the family is rocked once again. Can Beth undo the nine years of damage she's done to her family? As the suspense unfolds, "The Deep End of the Ocean" becomes a story about not just one family, but a universal tale of how traumatic loss can take its toll on individuals and their families.
Stones from the River: Ursula Hegi
https://www.instagram.com/p/BCfxuNmzUq6/
Trudi Montag is a zwerg. If you speak German, you know that means. If you don't speak German, you might be thinking it's a word describing an alien, and you would be right…although not the kind of alien that comes from another planet. Trudi Montag is an alien in the sense that she feels like an outsider or an unknown.
The literal translation of the German word "zwerg" is dwarf. In Ursula Hegi's "Stones from the River", Trudi Montag is the protagonist and the voice of anyone who has ever tried to fit in. Eventually, she learns that being different is a condition of being human. She begins to identify with her mother, who fled into madness when Trudi was born, and she finds common ground with her friend Georg, whose parents pretend he's a girl.
As the story unfolds, Trudi discovers the various gifts she has, including the bravery to see beyond the evil in people and into their hearts. Triumphant, inspirational, clever and compassionate, Stones From A River is a novel that tells the story of ordinary people living under extraordinary circumstances.
East of Eden: John Steinbeck
If you found out a father wrote a book for his young sons, you would expect it to be a fairy tale. When John Steinbeck wrote a book for his young sons, Thom and John, then 6 and 4 ½ respectively, it became an epic novel with a Cain and Abel theme.
Considered by Steinbeck himself to be his magnum opus, "East of Eden" is the story of the Hamiltons and the Trasks; two families whose generations tragically reenact the fall of Adam and Eve and the venomous rivalry of Cain and Abel.
Adam Trask settled in the rich farmland of California's Salinas Valley to work and raise his family. However, when the birth of his twin boys, Cal and Aron, sends his wife into madness and a world of prostitution, he is left to raise them on his own. One boy thrives, nurtured by the love of those around him, while the other descends into loneliness and self-destruction.
"East of Eden" is a story that raises questions not only about identity, love and the absence of love, but also about the concept of Timshel: the Hebrew word for "thou mayest". It means that no one is born into sin or sainthood, but instead have the power to choose. A 1952 retelling of the oldest book in the world, "East of Eden," is a work in which Steinbeck explores some of his most enduring themes.
While I Was Gone: Sue Miller
When "While I Was Gone" begins, Jo Becker seems to be present and accounted for. She has three spirited children, a devoted husband, and a thriving veterinary practice she loves. While she (I) was gone tells the tale of the part of her that's still in 1968. That's the year when Jo escaped to a life of bohemianism in a communal house in Cambridge, Massachusetts.
When an old housemate arrives in her town, it draws her deeper into her memories of that summer, and she becomes obsessed with the person she once was. So much so, it begins to draw her away from her husband and children. Swooping gracefully between the past and present, "While I Was Gone" by Sue Miller shows how delicate the strongest ties can be, how easily we betray one another and the need for forgiveness.