There's a certain lore surrounding the California lifestyle. Those living in cold climates picture native Californians cruising down the Pacific Coast Highway, shirt off, roof down, sunglasses on and music blasting. Which is pretty much accurate.
The Pacific Coast Highway Drive is known to be one of the most scenic in the world. It stretches from the northern border of California where it meets Oregon down to San Diego and takes about 10 hours to complete, driving nonstop. But no one drives the PCH non-stop. With so many views, and cool things to check out, driving nonstop would be a waste and a shame.
If you are one of those living in a cold climate doing some California dreaming, you can live vicariously through this article. Here's what a little trip down the PCH really looks like and the best places to stop in along the route.
First Stop: San Diego
If you start from the South, San Diego is your first stop and incidentally, a great place to get a warm welcome to California. Not only is the weather beautiful, (some people say that San Diego has the best weather in the world) the people are friendly and the vibe is laid back, plus if you're looking to hit the beaches, San Diego has plenty to choose from.
They say a bad day surfing is better than a good day working, which may explain why San Diego is also the happiest city in the world. It has several of the best surf breaks in the nation, not to mention some of the best fish tacos, so bring your boards and your appetites.
Also family friendly, San Diego would not be the same without the San Diego Zoo and Safari and the Birch Aquarium where you can go to touch groovy starfish. It also has plenty of restaurants, spas, resorts and, oh did we mention beaches?  They don't call it America's Finest City for nothing.
Next Stop: Los Angeles
After getting "warmed up" in San Francisco, get ready to take on Los Angeles. The weather is about all that's calm in Los Angeles. Los Angeles is the home of Hollywood, and it's known more for its nightlife as it is for its sunsets.
The performing arts play a major role in Los Angeles. It hosts the Academy Awards, the Primetime Emmy Awards, and the Grammy's, which is a pretty good indication that the folks in LA know how to throw a good party. You can break dawn at clubs and venues like the Avalon and Create and Sound, and the Universal City Walk has everything from The Hard Rock Café to the dueling pianos at Howl at the Moon.
Also, be sure to take a stroll down the Walk of Fame and see the star's names in the pavement. If you're not lucky enough to spot a celebrity, you can hop on a bus for tours of the star's homes departing from Hollywood Boulevard.
Next Stop: Malibu
According to the Urban Dictionary, "Young sexy people call Malibu "the Bu" because if they took the time to say the entire word, they wouldn't be young anymore." It may be something of an exaggeration, but it does it give you an idea of exactly how hip Malibu is.
Malibu has been known as a popular destination for Hollywood superstars for years, and, considering most Hollywood superstars have their choice of destinations, that means Malibu is pretty swanky. Its full of gorgeous beaches, beautiful people, deluxe homes and mansions, and sickeningly healthy restaurants. Take a trip across Route 27 to find some of  Malibu's more offbeat stores, eclectic diners, and old-time saloons. End it at the Topanga Overlook for a stunning view of the San Fernando Valley.
Next Stop: San Luis Obispo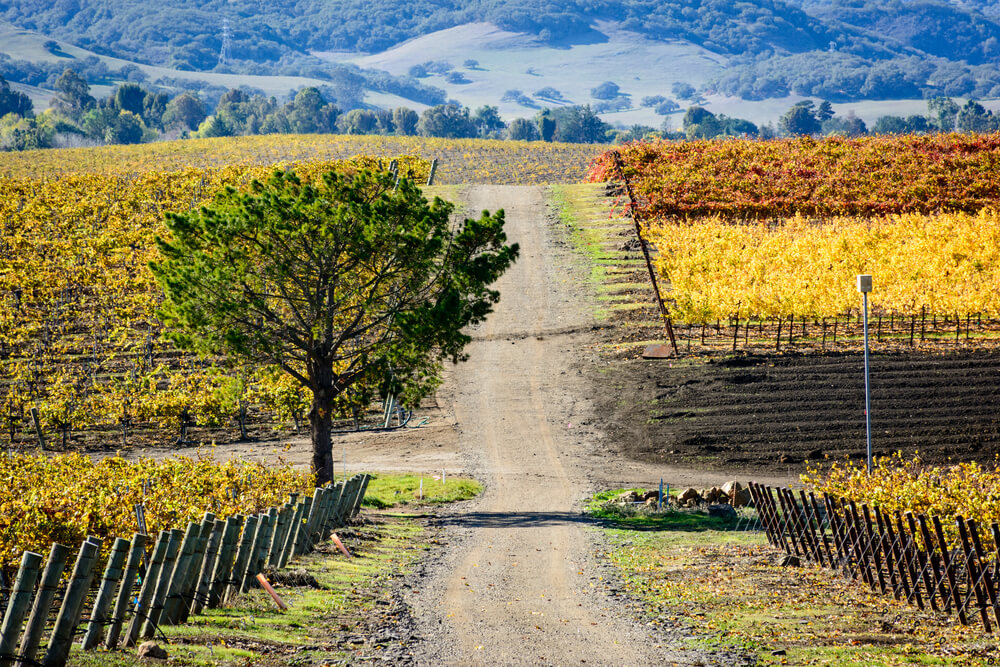 After the dreamlike haze of Malibu wears off,  hit San Luis Obispo Bubble Gum Alley for a little wake-up call. After all, you can't get much more un-Malibu -like than 2 million pieces of well-chewed gum stuck on a 70-foot long alleyway. Bubblegum Alley is one of San Luis' major attractions, and if you've got a taste for the chicle, yours can be 2 million and one.
Once you hit the wineries, you'll see why sticking your gum on the wall was a good idea. You'll want a clean palette to explore the wine country in Edna Valley. Each winery has its own unique roster, complete with tasting lists and special events, including treats for dogs – non-alcoholic we hope. Plan your route beforehand by downloading a map here.
Next Stop: Santa Barbara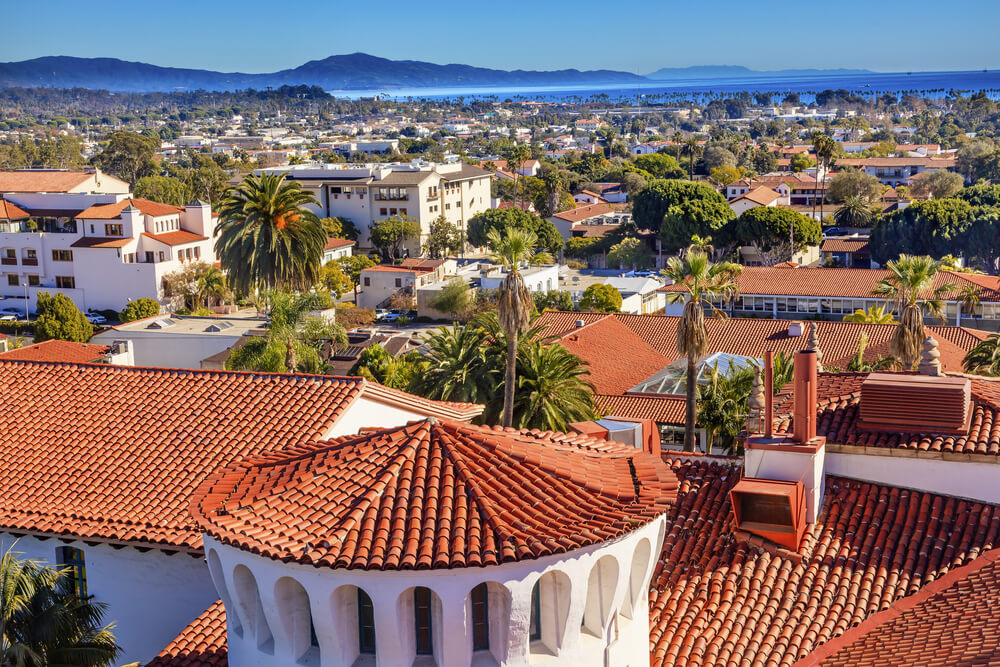 By now, you're probably ready for some r'n'r -rest and relaxation, that is – which makes it the perfect time to find yourself in beautiful, sunny Santa Barbara. Here you have your choice of glorious beaches, sprawling parks, twisting hiking trails, and lush green golf courses.
Most would agree, the real hidden gem of Santa Barbara is the romantically named Thousand Steps Beach. Even Sylvester Stallone couldn't run up and down the steps there without getting out of breath. There are really only about 250 (steps) in total, but most who have walked say it seems more like a thousand. However, once you make it down, you're rewarded with the blue waters of the California coastline and a tidepool filled with an abundance of sea life, and what a gift that is.
Plus, if you're not too hung over from your wine tasting in San Luis Obispo, Santa Barbara has no shortage of wineries. There are a plethora of wine tours available in Santa Barbara, including self-guided tours and even some that include a picnic lunch. But make sure not to take in too much of the vino, you have some more driving to do.
Next Stop: San Simeon
If you're getting tired of miles of beautiful white sand beaches stretching across the PCH, don't stop in San Simeon. The beaches of San Simeon are some of the most spectacular in California. That's because most of the coastline is uninhabited, untouched and pristine.
However, if you are seeking habitation, there's plenty to be found at the Piedras Blancas Rookery. Most would agree that the elephant seals there are the real scene stealers. The Piedras Blancas Rookery is the only free elephant seal rookery open to the public year round.
If you want to find "a palace in every sense of the word," (Lord John Julius Norwich, architectural historian) you can check out William Randolph Hearst's old crash pad while you're there. "Mansions and Millionaires" has nothing on the San Simeon Hearst Castle.  You can also do some zebra viewing on Highway One on the winding road up. Don't get too close, though. We here zebras can get pretty nasty.
Next Stop: Big Sur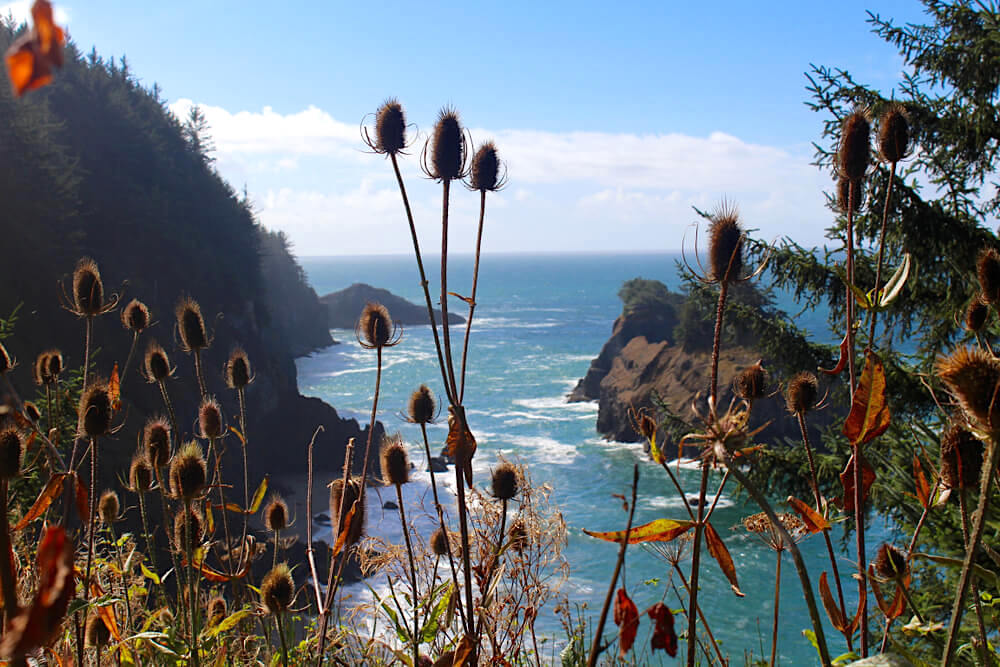 Picture the ideal place for filming a car commercial and you might get some idea of what the Bixby Bridge looks like. Its 714 feet long and 280 feet high and there's good reason that its one of the most photographed bridges in the world, extending over a beautiful stretch of the Pacific Coast into the purple mountain majesties of this nation. That's the bridge that will bring you to Big Sur.
As you travel north on PCH, you'll notice more of a hippy vibe setting in, and it starts in Big Sur – which means it might be a good place to take the acid. (LOL). The Big Sur a mountain community known for its arty focus and hot spring baths at the Esalen Institute. With healing qualities for the mind and body, the hot springs might just make your trip a little more trippy.
Also, check out Pfeiffer Beach, Point Sur State Historic Park, and Ragged Point for the scenery. With all the stunning lookout points, it may be hard to keep your eyes on the road.
Next Stop: Monterey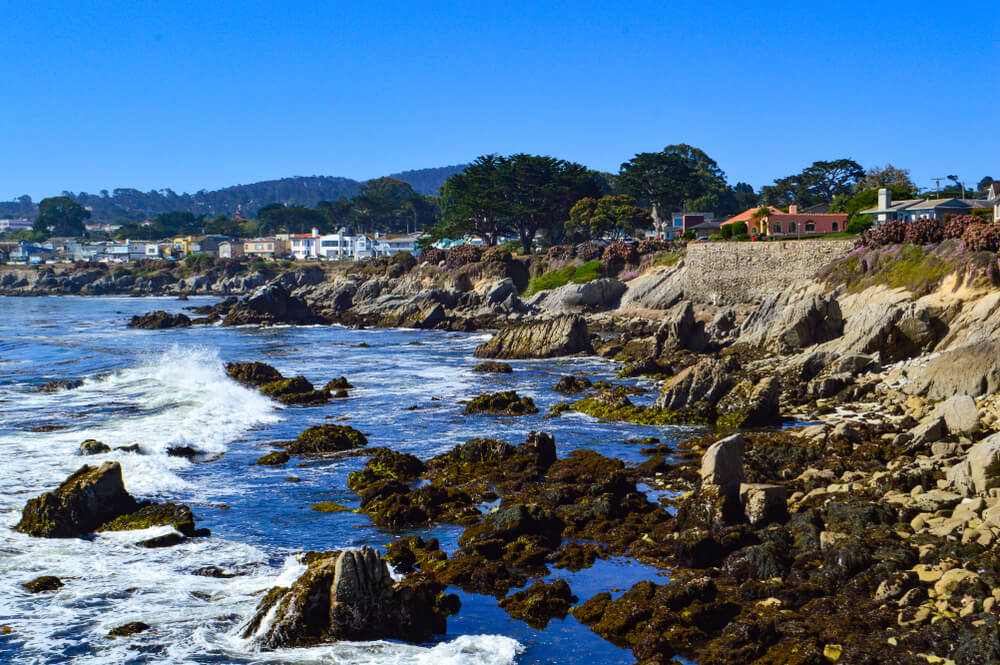 Hey, remember the Monterey Pop Festival? Chances are that even people who were there don't remember it. Let's just say, most regarded it as the beginning of the Summer of Love in 1967, enough said. Anyway, even if the attendees don't remember the show, Monterey certainly hasn't forgotten it. The hippy vibe is alive and well.
The Monterey Travel board urges its visitors to travel responsibly, and by that, they mean responsibility to the environment. Monterey is one of the richest ecological regions on the central coast of California.
You can see sea otters flapping their flippers while whales watchers delight in the whale watching cruises along the waters of Monterey Bay. Stop in Monterey Bay Aquarium to get even closer to the marine life. Make a day out of it and Fisherman's Wharf and pick up some souvenirs at Cannery Row. Carmel by the Sea is a charming seaside village with shops, restaurants, and cafes galore.
Next Stop: Santa Cruz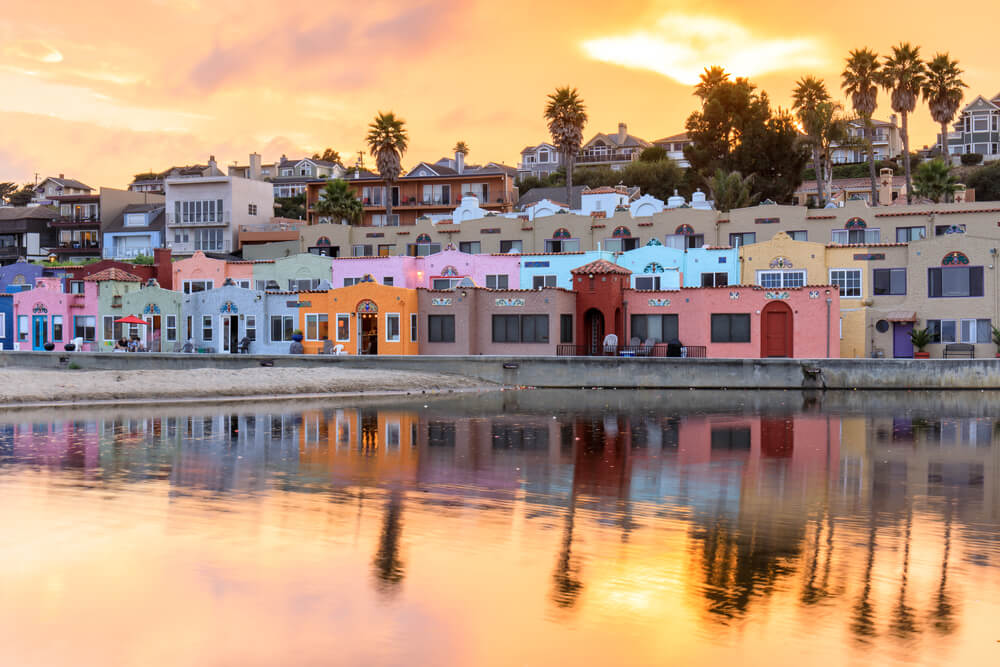 Just when the acid is kicking in, you'll find yourself appropriately in Santa Cruz. The sixties are alive and well here especially along the Santa Cruz Beach Boardwalk, where you'll find flower children of every age.
If you really want to get your mind blown, visit the Mystery Spot, "a gravitational anomaly located in the Redwood Forests." The weirdness there has been chalked up to everything from outer space visitors to holes in the ozone layer. There's are 45-minute fully guided tours available.
Pacific Avenue is the place for vintage shopping and hit up Palomar for some nightlife and salsa dancing. Rio Theater is a local music venue, and you can board a whale watching boat at the Wharf.
Next Stop: San Jose
"Do You Know the Way to San Jose?" For those who are not still stuck in the sixties, that's the title of a 1968 song written by Burt Bacharach and performed by Dionne Warwick in 1968. Hopefully, you do know the way. If you're going there straight from San Francisco, you'll find it just over the Half Moon Bay, and if you're traveling over the PCH, it's a good idea to know how to get there.
Besides the song, San Jose is also known for its galleries and museums. The Winchester Mystery House is a 165 room house full of peculiarities, including hallways that lead nowhere and staircases that lead to the ceiling. The late Sarah Winchester plopped down 20 million to build it on the word of her medium.
On a much different note, San Jose is also the birthplace of the Silicon Valley so you can see where Facebook and Google began. But if you can't decide between the weirdness or the super straightness, you can always go shopping. San Jose is the home of the biggest open-air market in the nation.
Last Stop: San Francisco
Did we save the best for last? You decide, but San Francisco sure has a lot to offer. The Golden Gate Bridge takes you there in Grand Style. Haight Ashbury never lost it countercultural charms. Its still filled with cobblestone streets, vintage shops, and the homes of Janis Joplin and members of the Grateful Dead and some great coffee shops. The I Beam nightclub is a popular live performance venue.
Take the trolley down to Fisherman's Wharf for some crab, clam chowder and sourdough bread bowls then over to Ghirardelli Square for dessert, and a tour of the chocolate factory. Be sure to stock up on the Ghirardelli square candies, and eat some of those Ghirardelli monster sundaes. You don't want to get back on the PCH without some fuel. Ready to do it in reverse? Once you're on the PCH, you may never want to get off.