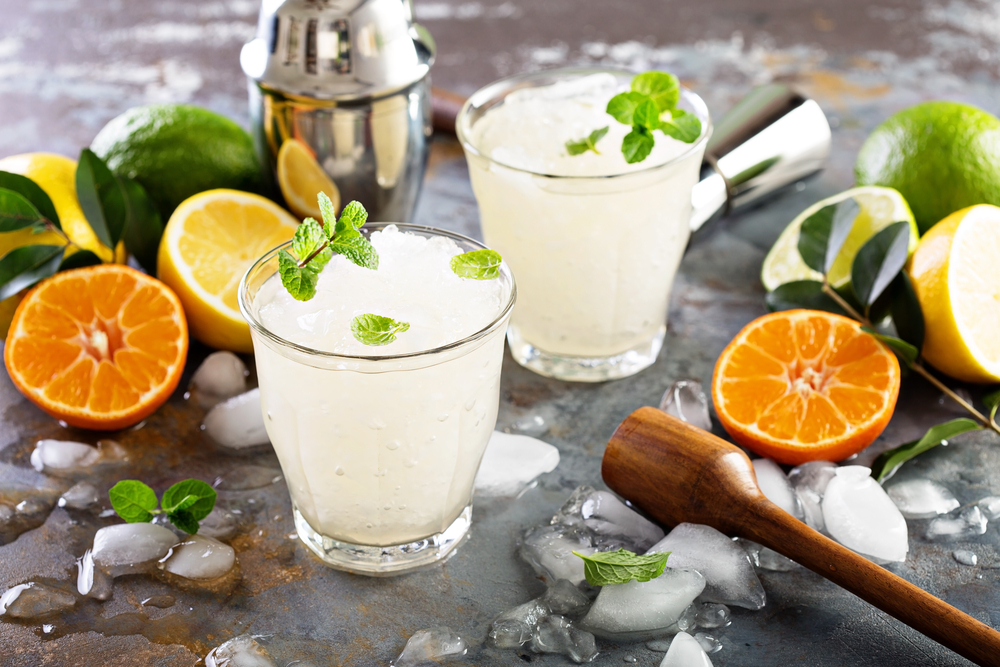 Now, in general, summer is supposed to be a time for relaxation, enjoyment and fulfilling all your desires that built up during all those workdays, overnighters and overbearing deadlines.
However, due to the coronavirus, this summer is, to put it mildly, different.
Whether we want it or not, we have to adapt to the circumstances, respect social distancing, wear masks and, most importantly, stay at home, and take extra care of ourselves and each other.
But that doesn't mean you can't enjoy yourself.
And what better way is there of doing this than relaxing, turning on Netflix and having a sip or two of a perfectly mixed summer cocktail?
Not only will it cool you down but it will also teach you to appreciate the simple things in life. We are here to help you chose a perfect mixture of fruit (and alcohol) that will make you feel like you're in heaven. These cocktails are simply divine so brace yourselves and let's get to cocktail making!
Watermelon Sangria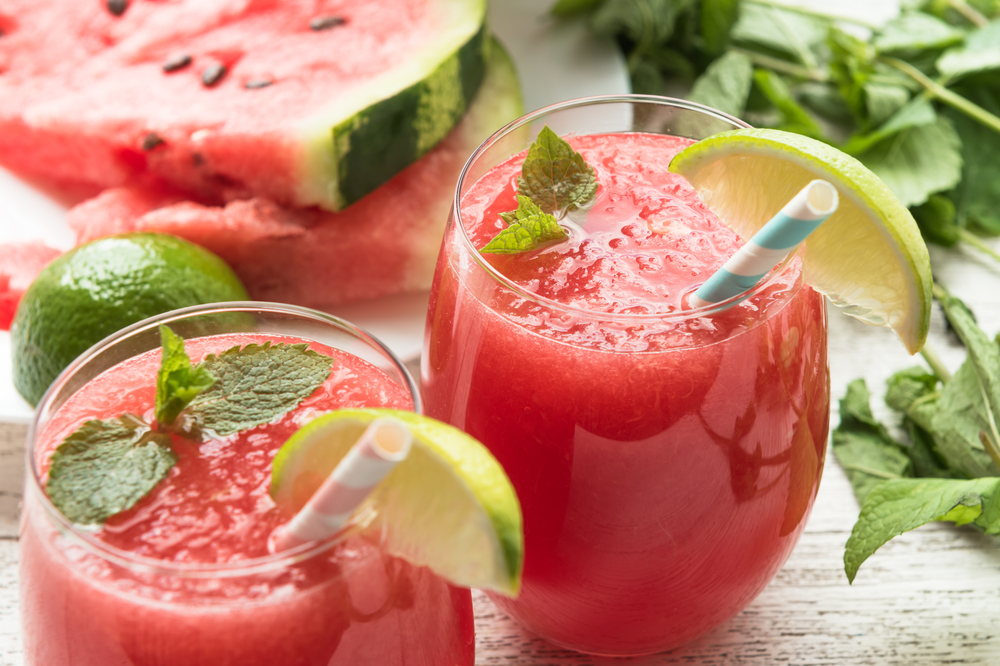 Oh, is there a more magnificent and perfect summer refreshment than a watermelon? The taste, the smell, a true summer goddess! It's definitely great on its own, but now just imagine what it's like in a cocktail!
Ingredients:
       

one watermelon

       

1 bottle of red wine

       

240 ml of tequila

       

120 ml of freshly squeezed oranges

       

60 ml of freshly squeezed lime

       

brown sugar (optional)
Preparation:
Wash the watermelon properly and cool it in the fridge. Cut out a circle a few inches under the top, and then take out the juicy inside with a spoon and a knife and put it in a separate bowl. Put wine, tequila, sugar, orange and lime juices in the carved watermelon and put it back in the fridge as the fruit needs to absorb the alcohol and the juices. Add previously sliced pieces of watermelon and ice cubes before serving. Utterly delicious!
Frozen Blueberry Lemonade
Is there anything about this mix that doesn't scream absolute delight?
And the lemon… it simply needs to be an active ingredient of almost all summer drinks.
And while blueberry and lemon might seem like an unusual pair, leave all worries aside, this mixture is spot on!
Ingredients:
       

230 g of blueberries

       

240 ml of lemonade

       

Fresh mint leaves

       

Brown sugar (optional)
Preparation:
Put all ingredients in a blender, add ice and stir it up nicely until you get a smooth mix. Pour the beverage in glasses and decorate with mint leaves, for additional pleasure.
A truly refreshing drink!
Kiwi and Rum Cocktail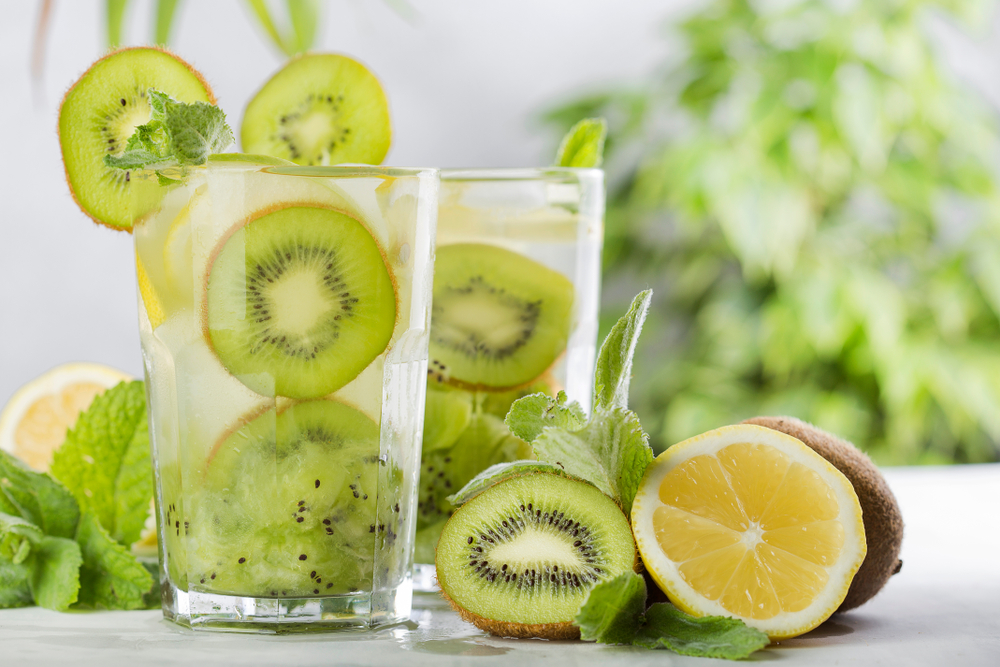 Who says cocktails can't be healthy? Imagine all the health benefits that come out of eating just one kiwi fruit? The amount of vitamin c and antioxidants that kiwi fruit has can help you with digestion, boost your immune system and even help you with your asthma!
So why not enjoy a night of this perfect mixture? If rum is not your thing just add orange juice and problem solved!
But if you're an aspiring pirate, we suggest leaving the rum in.
Ingredients:
       

3 kiwis

       

90 ml of white rum

       

2 limes

       

300 ml of water

       

3 spoons of brown sugar
Preparation:
First, make the syrup combining water, sugar, lime juice and a bit of peeled lime skin in a pot. Let the mixture boil, with an occasional stir. Cook the syrup for a round five minutes and don't cover the pot with a lid. Once it's done, leave it to cool, and then mix it in a blender with rum, kiwi, lime juice and ice cubes. Serve it straight away for a supreme mix of flavors!
Pink Lemonade Jello Shots
This concoction is ideal for a Skype meeting with your friends! Share the recipe and start drinking!
The plus side of getting drunk after work (and on a work day!) during the pandemic is that you can always turn off your camera during a business meeting the day after, so nobody can see how hungover you are.
But, on the other side, they can hear you. So, if you can't handle your liquor well, the best solution for you is to try this one on a Friday or a Saturday night!
In any case, this is a recipe straight from jello heaven!
Ingredients:
       

12 lemons

       

50g of raspberries

       

2 packs of gelatin

       

1 glass of vodka (or more, or not at all)
Preparation:
Cut the lemons into slices and separate the skin with a knife. Make a classic lemonade in a separate bowl, and then add raspberries and gelatin. Leave the juice to rest for two minutes. Heat the lemonade on light fire for around five minutes, occasionally stirring, until the gelatin melts. Add vodka to the mix and slowly fill the lemon skin that's left with it. Leave it in the fridge for four hours and serve afterwards! Work hard, party harder!
Citrus Martini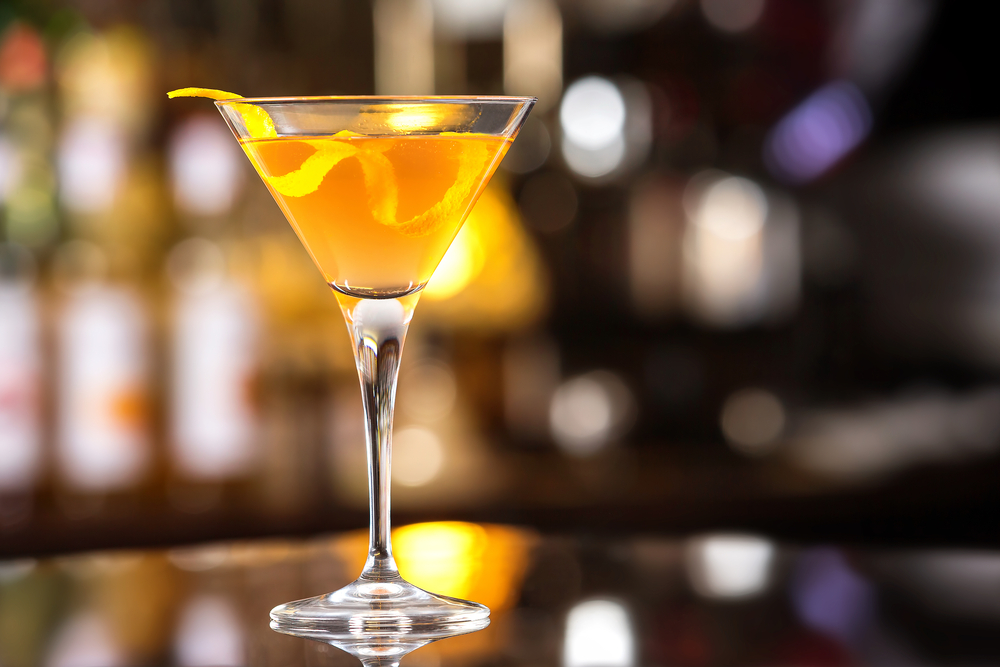 The debate surrounding the martini is a tale as old as time.
How much gin should be put? Put too much gin and you will have a feeling as if you are drinking pure gin, too little gin and you got a completely different cocktail.
Fortunately, this isn't something that should worry you. You are not a bartender at a renowned bar, you are doing a cocktail night – home edition, so relax. Whether you put a lot more gin than necessary or no gin at all, as long as you find it tasty and refreshing, you nailed it! But, it should be noted that this is an extremely sweet drink, so it is not everybody's cup of tea.
Ingredients:
       

45 ml of gin

       

23 ml of orange liqueur

       

1 teaspoon of orange marmalade

       

15 ml of lemon juice

       

1 teaspoon of honey
Preparation:
Put all the ingredients into a shaker, throw some ice in and shake it well. Pour the mixture into a glass, decorate it with orange peel and it is ready to be served! Be careful not to drink too many, since sweet drinks are known to hit you fast and hard! Enjoy!
Dogwood Punch
This summer delight will sure manage to tantalize your palate, not to mention make you a bit tipsy if you decide to go with the alcoholic version.
On the other hand, if you decide to go with the non-alcoholic version you will not regret it, since this unique mixture of different fruits will definitely please even the most distrustful of drinkers.
Ingredients:
       

1 bottle of sparkling rosé

       

3 cups of strawberry lemonade

       

¼ cup of grenadine

       

1 sliced lemon

       

250 g of sliced strawberries
Preparation:
Put rosé, strawberry lemonade, grenadine, sliced lemon and strawberries into a large bowl. Add ice to the mixture and decorate with mint springs. I don't know about you, but we are sure this one is a winner!
Cherry Daiquiri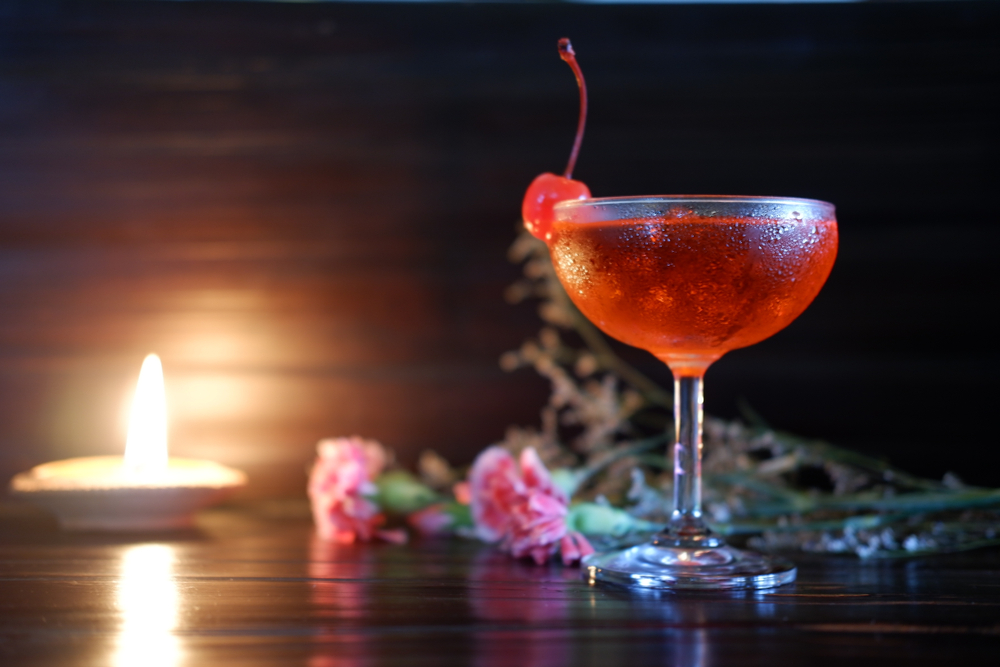 Rum, the base of this drink, is the national drink of Cuba, so it is no surprise that daiquiri originated from here.
However, if it hadn't been for an American to tell the story, it wouldn't have become so famous. According to story, the first daiquiri was made in the 1950s in a bar called Venus in Santiago, by an American mine engineer who worked in a nearby mine. The daiquiri drink was named after a beach in Santiago and a nearby iron mine, which carry the same name. The sweetness of this drink makes it almost impossible to refuse, so waste no time and get right at it!
Ingredients:
       

8 sweet, pitted cherries

       

50 ml of light rum

       

25 ml of fresh lime

       

1 tablespoon of honey

       

Bitters

       

8 ml of maraschino liqueur (optional)
Preparation:
Squeeze the cherries until the fruit lets out all of the juices. Put the juice in the shaker, add rum, lime juice, honey, bitters, maraschino liqueur and ice and shake until it is cooled and done for approximately 30 seconds. Pour into a chilled glass and decorate with slices of lime.
Ginger-Peach Cocktail
For those of you who like mixing different tastes, especially sweet and spicy, this will be the perfect choice.
Ginger is used all around the world not just as a spice, but also for medicinal purposes, it heals many conditions, and you can also make a perfect cup of tea by just slicing it up and putting it into boiled water.
So if you are a person that always has some ginger lying about, feel free to use it to make an extremely tasty and healthy cocktail! And since there is no alcohol in it, if you have kids, this will be a perfect refreshment for them, too!
Ingredients:
       

1 cup of sugar

       

2 tablespoons of minced fresh ginger

       

3 ripe peaches

       

2 liters of sparkling water

       

mint leaves
Preparation:
Make sugar syrup by putting 1 cup of water, sugar and ginger in a saucepan. Stir it over low heat until the sugar dissolves. Remove it from the stove and cover it, let it slowly cool during a period of 30 minutes.
In another bowl, pour the syrup through a sieve so as to separate the pieces of ginger form the mixture. Don't forget to press it with a spoon while sieving to extract all the remaining juice from ginger, which you will throw away. Put the syrup in the fridge to cool down.
Slice the peaches and put them in 8 glasses. Again press the peaches so they can release the juice. Put 2 tablespoons of the syrup over the peaches in each glass, add ice and fill up with mineral water. Stir it up, decorate with mint leaves and voila! The best thing about this cocktail is that you can save the remaining syrup and use it for the next two weeks. Honestly, it's incredible!
Peach Mimosas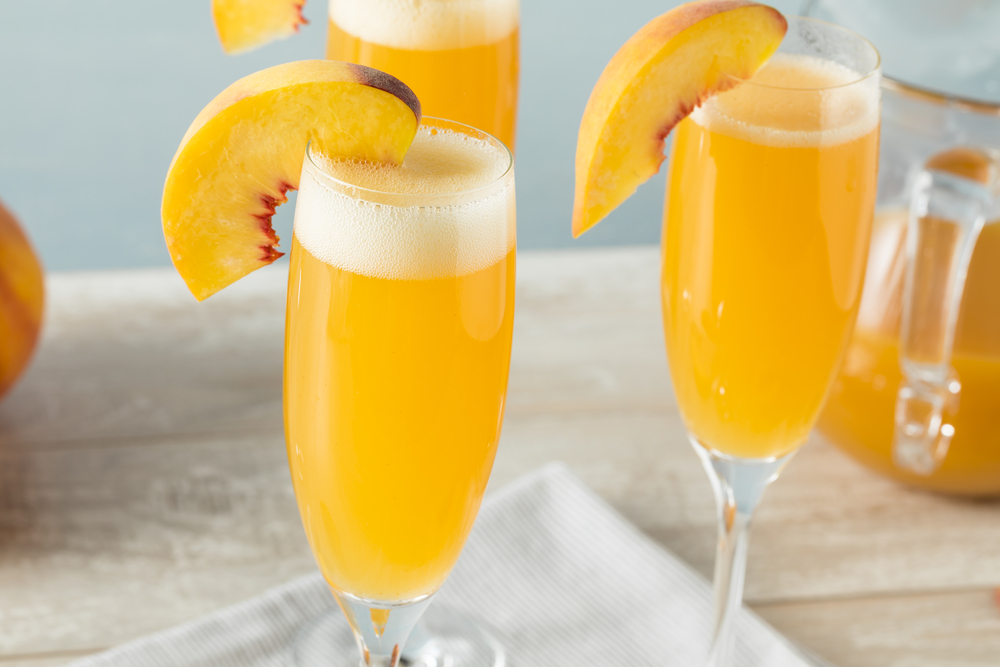 Who knew champagne could be put to so many good uses!
Being a crucial part of every celebration, there is no doubt that it can make every occasion feel festive and bubbly. So, why don't you allow yourself a festive night in these uncertain times, relax and leave all worries aside! Let the mimosa clear your mind and, with its help, enjoy (another) relaxing night in!
Ingredients:
       

1 cup of thawed frozen raspberries

       

¼ cup of sugar

       

1 cup of thawed frozen peaches

       

1 tablespoon of lemon juice

       

2 bottles of cooled champagne or other sparkling white wine

       

1 cup of fresh raspberries
Preparation:
Put frozen raspberries and 2 tablespoons of sugar in a blender and mix it all up. Put the mixture through a sieve into a bowl by squeezing it with the back of a spoon so that all of the juices go through, and then put it aside.
Clean the blender and repeat the action, only this time put peaches, the remaining sugar, lemon juice and 1 cup of cold water.
Put 2 tablespoons of each mixture into every glass and then fill the glasses up with champagne or white wine. Decorate with fresh raspberries and serve at room temperature. Your festive nights can begin!
Pisco Sour Cocktail
The base of the Pisco sour cocktail is Pisco brandy, which is a type of brandy made in Peru and Chile. You probably wonder if this drink is worth buying a vaguely familiar brandy only to make a cocktail, but we assure you, it definitely is.
Its distinct taste separates it from all others and it is well worth trying. And, believe it or not, you can easily find it at your local liquor store.
Ingredients:
       

50 ml of Pisco

       

25 ml of fresh lime juice

       

15 ml of syrup

       

1 egg white

       

Bitters
Preparation:
Put all ingredients into a shaker and shake it for 15 seconds without the ice. Add ice and shake again for 30 seconds. For those of you who want to know something more about cocktail making, here is an interesting fact. The first shake without the ice is call the "dry shake" since it is done without the ice. In that way a better egg white foam is created, since there is no ice to water it down. The second shake actually makes the foam firmer. After you are all done with the shaking, put the mixture into a glass and decorate with bitters. No doubt you will enjoy it.
Sidecar Cocktail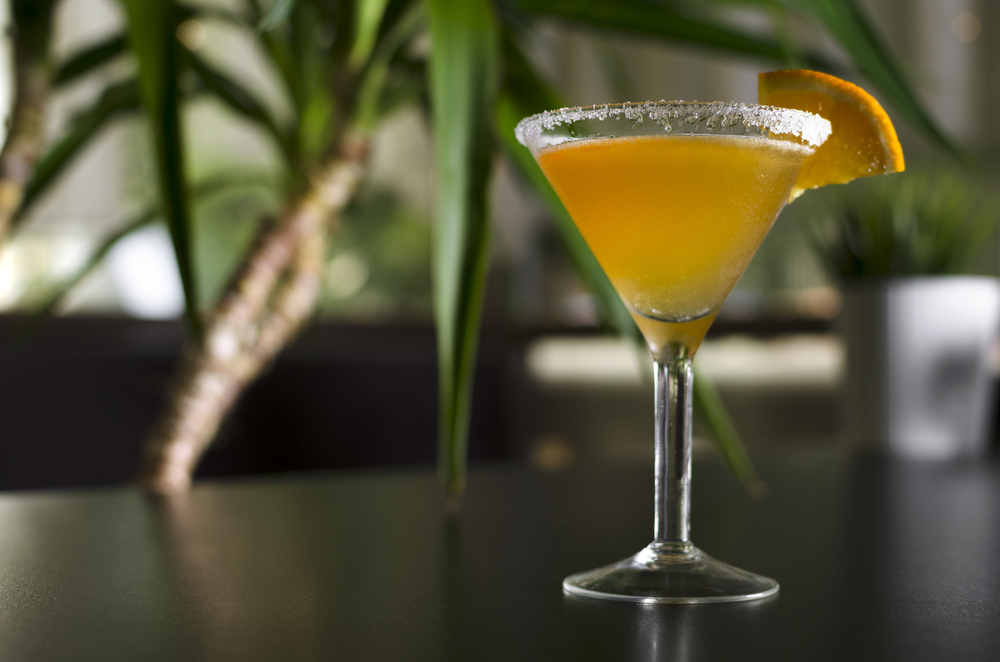 This cocktail represents a perfect balance between sweet and sour, and with so many layers of taste it can only bring satisfaction to your palate. However, this is yet another drink you should be careful of, since it mixes several types of strong alcoholic beverages. So be sure not to drink too many of these, you might wake up with a terrible headache.
Ingredients:
       

15 ml of cognac

       

45 ml of orange liqueur

       

45 ml of freshly squeezed lemon juice

       

Orange peel

       

Sugar
Preparation:
Put all the ingredients into a shaker and shake for 20 seconds. Pour into a glass you previously prepared by coating the rim with sugar. Decorate with orange slices.