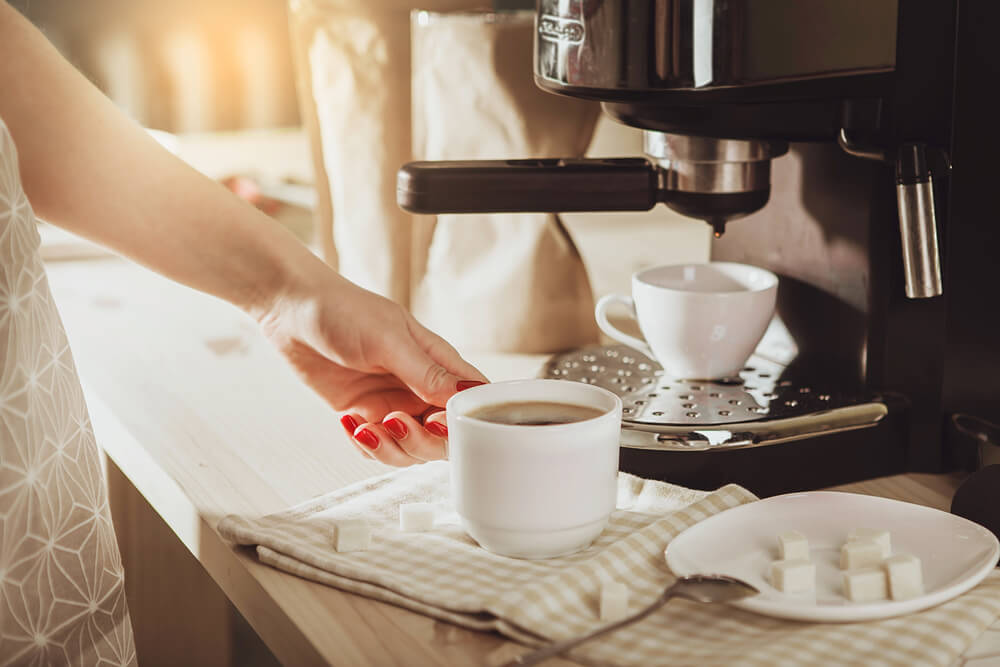 An increasing amount of research has shown that coffee has several incredible health benefits beyond waking you up in the morning. Drinking coffee on a daily basis can help lower your risk of acquiring serious medical conditions. Before finding out the best coffee machine options, take a look at coffee's health benefits first!
Benefits of Drinking Coffee
Looking for an excuse to sip on an extra cup of coffee today?
Here are a few to get you started…
Coffee Helps Improve Your Metabolism
Research shows that drinking coffee can help you burn fat faster by increasing your metabolism. Thus, it can positively affect your weight loss journey. Coffee stimulates your nervous system and sends signals to your fat cells to break down fat. Additionally, it is also shown to improve performance and endurance in athletes. This can come in handy whether or not you are into sports. 
Coffee is Rich in Antioxidants and Important Nutrients
Coffee has lots of nutritional value. It contains nutrients like riboflavin, manganese, potassium, pantothenic acid, niacin, and magnesium. It is also a source of several antioxidants and is one of the top sources of antioxidants in our diet.  Antioxidants are substances that either delay or prevent cell damage. They also control how fast you age by fighting free radicals. Simply put, coffee helps improve your internal health and external appearance!
Coffee Can Help Prevent Diabetes
Diabetes affects over 400 million people over the age of 18 worldwide. People who often drink coffee are shown to have a lower risk of acquiring Type 2 diabetes. If you feel like you are at a high-risk for diabetes, you may want to start drinking coffee. However, be sure to limit the amount of sugar you put and opt for healthier sweetener alternatives. 
Coffee Can Help Your Brain
The caffeine in coffee stimulates our central nervous system. Once you drink coffee, the caffeine then travels to your brain, where it enhances the performance of the neurons. It is also responsible for increasing the energy metabolism in your brain. 
So, the next time you find the need to pull off an all-nighter, try downing a cup of coffee to sharpen your mental state in no time.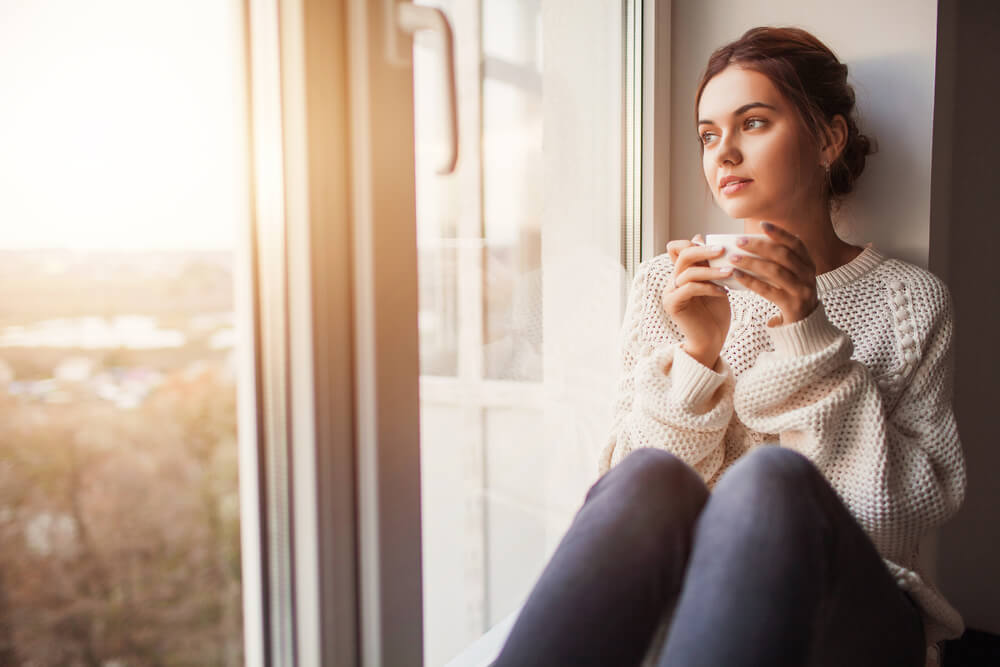 Coffee Can Protect Your Liver
This is especially helpful if you find yourself drinking alcohol regularly. Research proves that there is an ingredient in coffee that protects the liver against cirrhosis. Cirrhosis is a condition where the liver tissues are damaged and replaced with scar tissue. This disease can develop from obesity, infections, or high alcohol intake. Regularly consuming coffee can act as a natural detox which can combat the onset of cirrhosis. 
Coffee Can Help Prevent Stroke and Heart Disease
Research reports that moderately drinking coffee can lower the risk of coronary heart disease in women. It also shows that consuming more coffee can reduce cardiovascular disease and stroke risks. While drinking coffee can't completely eliminate the possibility of developing these diseases, adding coffee to your diet can still help lower the risks. 
Coffee Can Help Protect You From Dementia and Alzheimer's Disease
Both dementia and Alzheimer's disease cause problems when it comes to your memory and thinking. Symptoms for these usually come slowly and worsen over time. It can become severe enough to interfere with everyday tasks. 
Research shows that drinking about 3–5 cups of coffee a day can decrease the risk of dementia or Alzheimer's by about 65% during your middle-aged years.
Now that you know about the many benefits of drinking coffee, you're probably ready to head out and buy a cup from your favorite coffee shop. But how about you make your own in the comfort of your home?
The Best Coffee Machines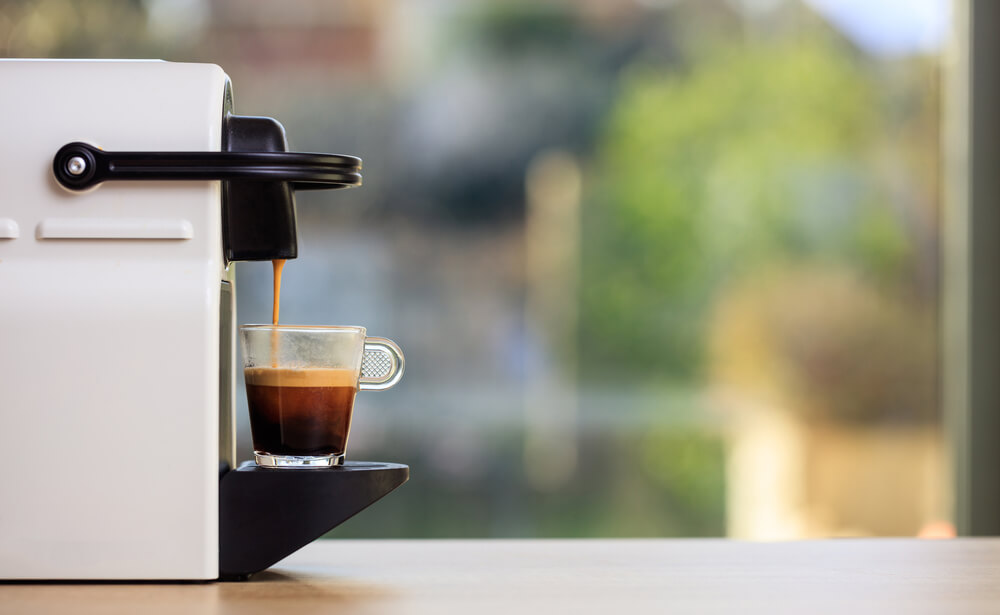 Buying a cup of coffee from your favorite coffee shops every day (sometimes twice a day) means a lot of money spent on coffee alone. But here's the good news for caffeine addicts—you can recreate your favorite brews right at your home using coffee machines. 
For long-time coffee connoisseurs, we know too well that the method and the equipment used to prepare coffee affects its quality and taste. Now, whether you are new to drinking coffee or you're just looking for new ways to amp up your coffee experience, this list is for you.
Electric Drip Coffee Makers
Drip coffee makers have long been a popular choice for every household. They are easy to use, affordable, durable, and quick to produce coffee for multiple drinkers at a time. Brewing coffee manually may be too hard and complicated for some. Regular coffee drinkers might not always have the time to go through the entire process every day. Fortunately, electric drip coffee machines can take your mind off the tedious manual process. Not only that, but it also delivers consistent brews according to your taste. That's precisely why these coffee machines have been a staple in many kitchens.
The Aicok Coffee Maker is an excellent choice if you want to invest in a high-quality electric drip coffee machine. This is a programmable coffee maker wherein you can set your preferred brewing time and leave it to do the work automatically. That means you can add the coffee before you sleep, set the timer, and literally wake up to a fresh cup of coffee to start your day!
If you're looking for a bang-for-the-buck option, you can also check out this Bonavita electric drip. It has a one-touch brew operation with an auto-off feature and makes sure your coffee remains fresh and warm for a long period of time. 
https://www.instagram.com/p/BoMrw5fD_rT/
Espresso Machines
Espresso machines are generally pricier and are usually not the top option for budget-conscious coffee lovers. However, if you have money to spare, they are worth it and serve as a great option if you happen to be a die-hard espresso fanatic. With these, you can play around with different techniques to your taste. Espresso machines can also froth and steam milk if you like cappuccinos and lattes. While pricier and more labor-intensive, espresso machines can save lots of money from your daily coffee shop purchases.
The Gaggia Brera Super Automatic Espresso Machine is the perfect option for adding froth to your cappuccinos or lattes. It also has easy access to most of its parts for cleaning and maintenance. Do not worry if you find it too intimidating; it has a user-friendly display for an easy experience. 
https://www.instagram.com/p/BvqkwLqhrLL/
If you are not so willing to spend more than a hundred bucks for an espresso machine, the De'Longhi EC155 Espresso Machine is for you. This machine uses ground coffee with a patented dual-function filter holder, which ensures that your coffee preparation is quick and straightforward. It also brews espresso at just the right temperature with two separate thermostats. This allows you to control water pressure and steam pressure separately. Moreover, this espresso machine is also highly durable despite its lower price.
French Press
The French press is a manual coffee machine that is both easy to use and easy to clean. It also comes in different sizes, making it very suitable to bring whenever and wherever you travel. The French press uses a mesh metal filter, which retains the coffee's natural flavor as opposed to getting left behind in a paper filter during the brewing process. However, a French press comes with a glass pot which might be fragile. 
Another upside to the French press is it takes up the least space compared to other coffee machines. If you choose to use a French press, you must use slightly coarser ground coffee for the best results. This is because a French press submerges your coffee grounds for an extended period, which makes coarser grinds more permeable. 
The budget-friendly Secura Stainless Steel French Press Coffee Maker is the perfect option for you if you are a beginner in all things French press. It is all stainless steel, from interior to its exterior. Because of this, it can outlast other coffee makers due to its top quality. Its 3-layered stainless steel filter structure makes sure to trap even the smallest coffee grounds so you can achieve the full-bodied coffee flavor you want. 
https://www.instagram.com/p/BqAPLlIFOAk/
Coming in at the same price, the KONA French Press promises to elevate any ordinary coffee. This French press comes with a protective design for the glass. This insulates the outer shell and protects it from cracks. You don't have to worry about burning your hand with this one!
Single-Serve Coffee Makers
The process of grinding coffee beans, spooning out the ground coffee, boiling water, and waiting for your coffee machine to do its work is much too tedious for some coffee drinkers. Single-serve coffee makers are popular for this reason: they eliminate the waiting time you have with other coffee machines by producing a fresh cup quickly. These are fool-proof machines which cut all the mess and technicalities into a simple and straightforward plastic pod, which is almost as convenient as a tea bag. 
Compared to other types of coffee machines, this costs more per amount of coffee used. However, you are mostly paying for simplicity because it contains the perfect amount with just the right quality of strength and flavor. They're pretty hard to beat when it comes to a no-hassle and no-mess preparation.
For an affordable option, try the Mr. Coffee brand. It can brew your favorite coffee packs and produces servings of up to 10 ounces. If you are a little forgetful, don't worry since this machine has an automatic shut-off feature once brewing is finished. 
https://www.instagram.com/p/BQQa_NOAhpi/
If you are willing to spend more, one of the best and most popular single-serve coffee makers is the Nespresso Vertuo Coffee and Espresso Machine. This machine allows you to brew a barista-grade cup of coffee with just one touch. This machine then delivers the best result of whatever style of coffee you want. However, this is made exclusively for Nespresso Vertuo capsules.
AeroPress Coffee Makers
This coffee maker uses a technique similar to the French press, the immersion method. That is, extremely hot water is forced through finely-ground coffee at high pressure. What's good about this is that it can extract more coffee essence. The downside, however, is that it can be difficult to clean afterward. The coffee produced from this is between an espresso and a conventional coffee.
The AeroPress Coffee and Espresso Maker is your best bet if you want to try making coffee this way. It promises to make delicious and robust coffee without much of the bitterness. Also, the AeroPress machine can brew espresso, which can be used for lattes and other espresso-based drink of your choice. The process usually takes around 30 seconds to a full minute, which is significantly faster than some machines. If you hate sipping coffee grits, you'll love that this has a microfilter for a clean and smooth coffee experience. 
https://www.instagram.com/p/ByVVzhIFBc5/
The only downside to this is your coffee might not be as flavorful compared to espresso machines or coffee drippers. Nonetheless, the compromise between simplicity, quickness, and taste is what the AeroPress is all about. It's also very portable and travel-friendly!
Things to Consider Before Buying a Coffee Machine
So, we've given you our top picks! However, be sure to research on the coffee maker you are planning to buy. Make sure to get one that'll suit your taste and how you like your coffee. You don't want to invest in something you will eventually stop using. Consider the following before making a purchase:
Think of the long-term cost

Check the brewing temperature the machine can take

Take note of how much coffee you usually consume

Consider special features

Think of how easy it is to use, clean, and maintain

The type of coffee you want to make

Which machine will give you the most out of your money
There you have it! Buying a new coffee machine is a big decision and an excellent investment. For households who are entirely coffee-lovers, this might even add to the happiness of every person in your family. Therefore, be smart and careful about what you buy. Who knows, the right choice might mean goodbye to your favorite coffee shop and a newfound love for handmade coffee brewing! Good luck with the coffee machine hunting!