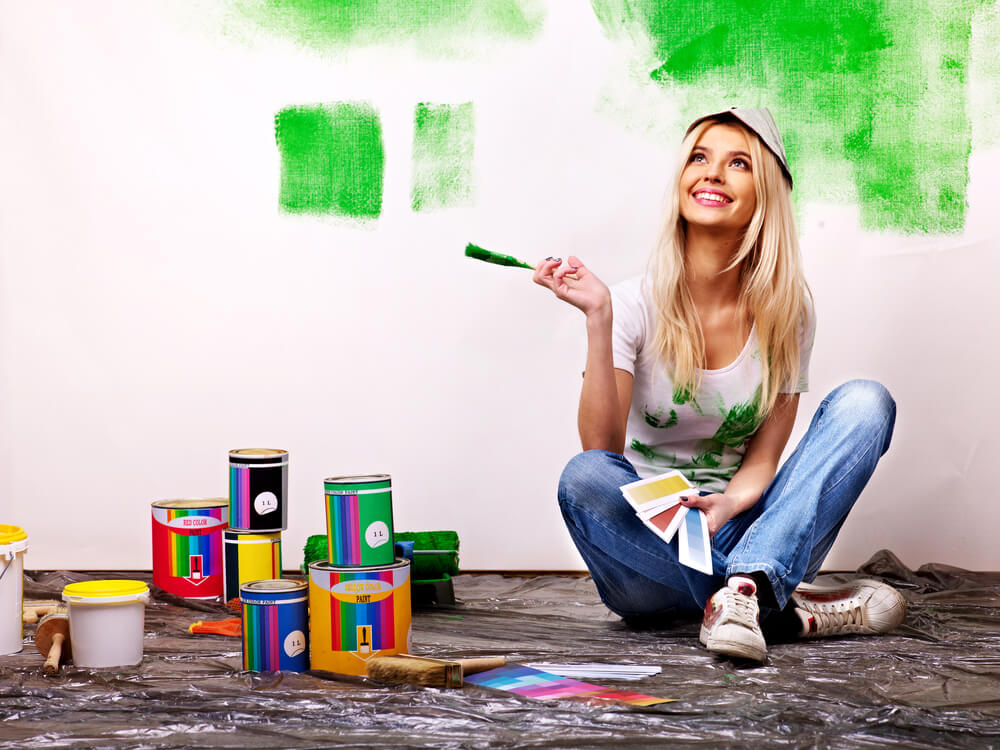 Research has shown that an organized and glammed up house can make magic in terms of social relationships. Homes that are organized to accommodate people better can also bring  many benefits and overall wellness. Although making a house more attractive can seem expensive, there are a lot of ways to make it more glamorous, even on a budget! All you need to know are the right techniques and the right places to find cost-efficient products to glam up your sweet, beloved home.
1) Aroma Magic
One of the simpler ways to makeover a home is by adding some fragrances and scents to create an ambiance. It is commendable when a house smells good when a guest visits, and what better way to make the house smell like a garden field than by investing in some aroma products!
Instead of just spraying the area with scented disinfectant, one of the most common and long-term ideas would be to buy a mist machine. Resveralife offers a product called the AromaPure Mist Diffuser, which is a useful little gadget you can use to blossom up your home. This techy diffuser, structured with a modern design and ergonomic features, can help you make any room smell divine. Not only does it diffuse fragrant aromas but it also boasts a LED light therapy feature, which offers such a relaxing and therapeutic experience.
https://www.instagram.com/p/BwzUOioFCAN/
2) Choose Consistent Accents
Another way to glam up your home is by putting in accents, making these consistent through each room. Adding matching and consistent accents give sophistication and elegance to the overall look of your home. If you're a bit skeptical of purchasing different accented items, another way to go about it is by being resourceful and using spray paint instead. 
Some of the most common accents being integrated into homes would be colors like black, silver, and gold. These colors give out an elegant vibe and are usually easy to pair with other furniture. You do not have to spend a lot on furniture and other bigger, more expensive house items when you are redecorating. Instead, you can integrate these accents in simple details such as handles, throw pillows, stands, night lights, pots, and more. You just have to make use of your creative juices!
3) Light It Up
One of the best ways to glam up your house is by really getting into detail when it comes to lighting! Lighting can be an essential factor in giving your home an elegant and sophisticated look. Usually, important areas of the house are well-lit, and certain places have tailor-fit lighting intensities.
For your living room? Give it good and bright lighting. How about if you have a garden you want to show to your potential guests? Perhaps dim lights would make it look more magical. 
Proper and adequate lighting can be very effective in bringing out the best spots in your house. You can also make it look better by adding in some extravagant lights, such as chandeliers, ornamental lamps, and other detail-oriented items that can give your house an unusual but beautiful glow. Nowadays, there are a lot of kinds and styles of lighting equipment that can you can use to glam up your home.
Instead of going with the usual light bulbs or fluorescent lights, you can also try out other more elegant-looking equipment that will make your house look like a mansion in the making. If you're not aiming for a mansion-like look, you can also go for a minimalist or a more vintage style.
4) Art Attack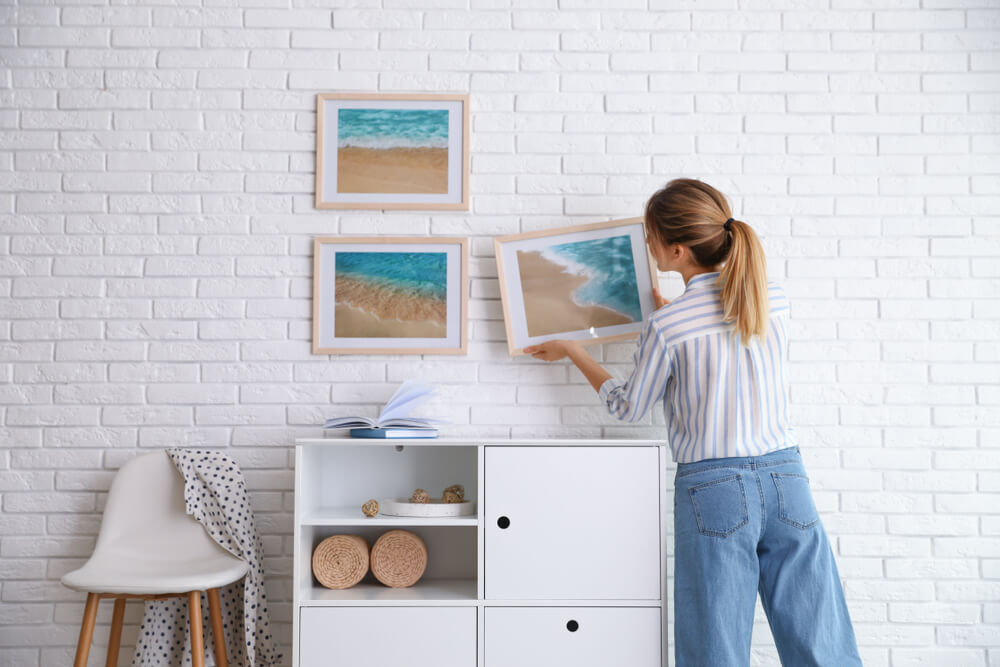 Another way to glam up your house is by investing in paintings, sculptures, and other artwork.. If you are into art, this is one of the best ways to express through interior design too.
If you really know your stuff, you may want to see what's available from museums and art houses. 
Of course, those paintings can be quite pricey, so take a look at local galleries too. If you don't find anything you like, you can also try for commissions! This is a great way for you to support local artists and, at the same time, glam up your home.
5) Have a Vision
Before you add fragrances, choose accents and lighting, and buy art, it would be a good idea to first have a vision for how you want your house to look. Think about every space and detail needed! Imagine the living room, the kitchen, the family room, the play area, and every space so that you can have a better idea as to which items to buy, as well as which items you should prioritize. Re-imagining your house will help in the planning process of your house makeover. By doing this, it will be easier for you to rearrange things and get the ideal look you want.
6) Look Online for Inspiration
Of course, not everyone has a creative eye, and it can sometimes be a bit challenging to visualize how you want your house to look. It might help you to find a concept or a vision if you look for inspiration online! There are many websites that cater to those looking for ideas and inspiration when it comes to their houses.
Just make sure that in looking for inspiration, you try to mix and match different ideas that would be suitable for you and your needs. Sometimes, you will not be able to find the best and perfect picture to encapsulate what you are thinking, but merging different ideas can sometimes bring you the best ones. 
7) Declutter
Glamming up your home includes getting organized. And with this, it would be very helpful to use Marie Kondo's method! We know that disposing of items can be very challenging, especially if you have an emotional attachment to some of them. But hey, this just means you can make space for new things and new memories!
One of the struggles of glamming up a house is keeping old chunks of unused house items. More often than not, these items just pile up in many areas, which makes it feel suffocating or unpleasant to the eyes. With so many items hindering you from imagining a new house set-up or stopping you from restructuring different parts of your home, you will not be able to achieve your glammed up house. So, get de-cluttering, one step at a time!
8) Research, Research and More Research
It will likely take some new scented products, a dash of fresh furniture, and other investments to glam up your home. The budget can always get in the way of our house makeover plans. With this in mind, we advise you to search online before heading off on a shopping spree. Know what you need. List what you want. Cross out what is not a priority.
Do you want your house to look more modern? Do you want it to look more rustic? Do you think some pleasant scents would improve the ambiance of the house? Or would you rather invest in fancy old chandeliers? There are a lot of things to consider when glamming up one's home, and it is significant to know what you need, so you do not go overboard. Think back on our first tip and see what fits well with your vision.
Researching also means finding where the best buys of certain products are located. Believe it or not, some items sold online cost thousands, but if you go to the direct supplier, it would only cost you hundreds of dollars. Some scented candles can cost thousands on a re-branded online store, but just a few hundred in a market deep down in the metropolitan jungle. 
Researching and asking around would help you minimize your costs and maximize your budget. When you are cost-efficient, you can achieve more without spending too much. The problem with house makeovers is that people tend to buy what they see without looking around for other options or cheaper alternatives. 
If you are having a hard time, go ahead and ask for recommendations! A lot of people post about the things they are looking for because some mutual friends or family may have the answer to all your questions! And if you're lucky enough, you might be close to someone who can supply your house makeover needs and even offer a good discount for some products. See what we mean?
9) Maximize Space
One of the best ways to glam up a house is by maximizing space. You should know how to utilize space regardless of the style you want your house to have. The importance of space goes beyond just the physical aspect of it. Cluttered homes can cause a lot of stress to the mind, and merely maximizing areas could make you function better.
Just imagine, in one hallway, having a cabinet beside a table and lamp would already take up more space than a meter lengthwise. But if you have a vertical cabinet which can store items just as efficiently as a table, with enough compartments for you to also place a lamp, you can save on space. Utilizing space can work wonders for your house glamming sessions, and it's one of the best things to try if you are skeptical about letting go of some house items.
There are many stylish ways to glam up your home, but of course, it will always still be up to you. Just always remember to put your personal touch on the things you wish to show others.
Happy decorating!