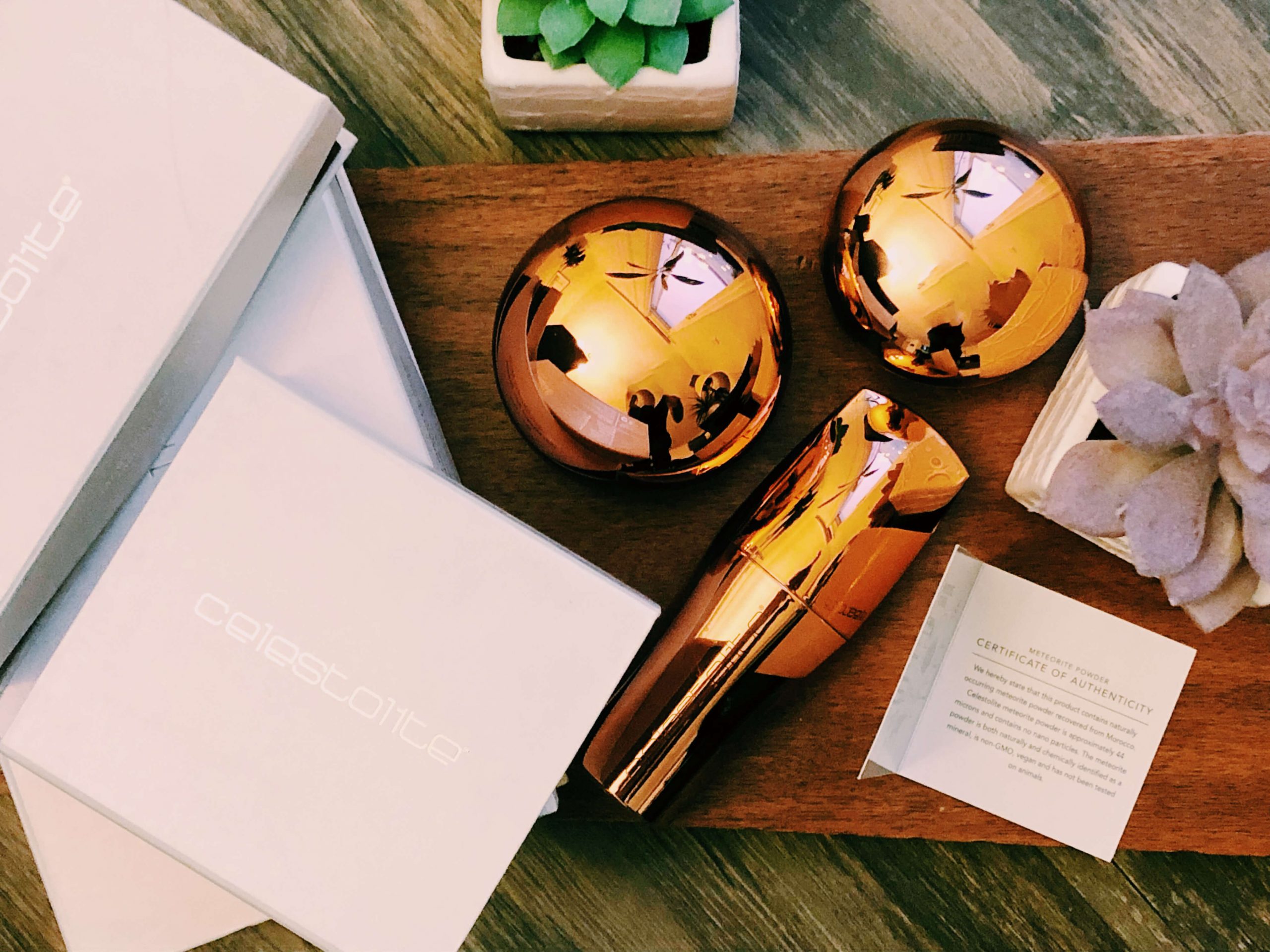 Every new year is a new beginning.
New beginnings are important because they bring with them the opportunity to improve oneself and to make a better world for us all. In many cultures around the world, beginnings are celebrated with various rituals, some religious, some secular, so that once they start they keep on the right track.
One way to start on the right foot is by writing your New Year's resolutions. This way, you can return to your original wishes to calibrate and reroute in case that in the middle of your journey, you come to a place where it isn't easy to see the right path.
Even celebrities love to post their resolutions to show us that even they want to make this a better place not only for us, but for future generations.
Take Zendaya, for example. Her last year's resolution was to use her phone less, and she told us that she was successful. So, if you like her want to be successful in fulfilling your resolutions, write them down.
So, because I like to lead by example, I'm going to outline some of my New Year's resolutions (some of them are pretty universal, mind you):
1. Make Healthier Lifestyle Choices
I know this is pretty common, but it doesn't make it less important. Making healthier life choices is so much more than following the next fad diet. Of course getting in shape is part of it, but the reasons and methods are equally important, too.
It's not just getting in shape so you can look amazing in your little black dress, it's about looking and feeling good with yourself. It's about less visits to the doctor. It's about living a better and healthier lifestyle.
Also, making healthier life choices could be anything from starting to work out, sleeping better, and eating more broccoli, to eliminating toxic people from your life.
2. Improve Your Skin Care Routine
We all know that matching a proper good skin care routine with a healthy lifestyle is the best way not only to slow premature signs of aging, but to keep your skin healthy and glowing.
But, how can you improve your skin care regime?
Let's start by saying that hydration is maybe one of the most important parts of your daily beauty regime, because keeping your skin hydrated you avoid more serious skin care conditions like dryness, infections, and aging. How can you keep it hydrated?
Use a serum, pick the right moisturizer for your skin type, and spritz on a facial spray
A facial serum is a concentrated, lightweight solution formulated to penetrate deep into the inner layers of your skin. Its active ingredients are antioxidants, minerals, vitamins, and peptides. Serums are great to use alone on oily skin, and for drier skin types to use under a moisturizer.
Please remember that serums should be apply twice daily for optimal results.
BTW, everybody knows that there are different skin types: normal skin, dry skin, oily skin, and combination skin. It is paramount that you know what skin type you have in order to choose the perfect moisturizer (and the perfect skin care routine for that matter) for you.
Reminder: Again, you should keep in mind that the way you apply your skin care products is also very important. The most recommended way to do it, according to dermatologists, is applying your moisturizer when your skin is damp, since it helps to lock in hydration.
Facial mists are especially helpful, since they refresh skin on contact. Also, some mists can tone skin, set makeup, and even nourish and hydrate your skin throughout the day! And I don't have to tell you again about the importance of keeping your skin hydrated (but I will): by keeping your skin well moisturized, you are setting yourself up for softer, smoother, and shinier skin.
Another essential part of your routine should be protection. Your skin is your largest organ and is the one responsible for keeping your muscles, organs, and bones protected. So, how can you protect your skin?
Wear sunscreen
Many people think that sunscreen is for those summer days under the sun. But there's nothing further from the truth. Sunscreen should be worn throughout the year. Ultraviolet radiation is damaging during the cold seasons as well as the warmer ones. Your sunscreen should be broad-spectrum, offering protection against UVA and UVB rays, and at least SPF 15.
If one of your New Year's resolution is exercising outdoors, remembering to use sunscreen is of vital importance.
Consider applying a face mask weekly
Oh, face masks! They are the ultimate pampering products! At least for me. No, but seriously, face masks are miracles in a bottle, astonishing beauty cocktails that make your skin (and life!) better. They feel great and give you that sense of luxury some of us will only known from tv. Just picture it: You with your luxurious face mask in the jacuzzi, with candles, soft music, and some aromatherapy.
Of course, there are different types of masks. You should take into consideration your skin type and what your skin goal is. For example: clay masks are ideal for oily and combination skins. Clay is excellent at drawing out impurities and debris that can lead to clog pores and spots. It also absorbs oil and helps mattify skin.
Masks containing hyaluronic acid are great for dry and normal skin types. It's packed with skin-boosting benefits and it delivers lasting moisture to skin.
Now, this is a very interesting piece of information: Did you know that a hyaluronic acid molecule can hold up to 1,000 times its weight in water? But what does this mean? It means that this tiny molecule sets up on your skin's surface and grabs and holds moisture, so your skin can absorb it and stay hydrated. In other words, hard, cold beauty!
So there you have it. Beauty doesn't have to be torture. It's all about of caring, pampering, and treating yourself.
Since a very young age, I've been obsessed with skin care. I've always made sure to wash my face before going to bed, and moisturized religiously. As I grew up and new beauty trends arrived, I devoted myself to researching and trying a great variety of skin care products and regimes, and I can say with certainty that I have acquired a lot of knowledge on how to keep my skin feeling and looking great, and I'm going to share the secret with all of you.
Celestolite's Mars Collection
Celestolite is a luxury beauty brand whose products are formulated with lavish ingredients, like hyaluronic acid, minerals, and vitamins, and an anti-aging blend of botanicals that include meteorite powder.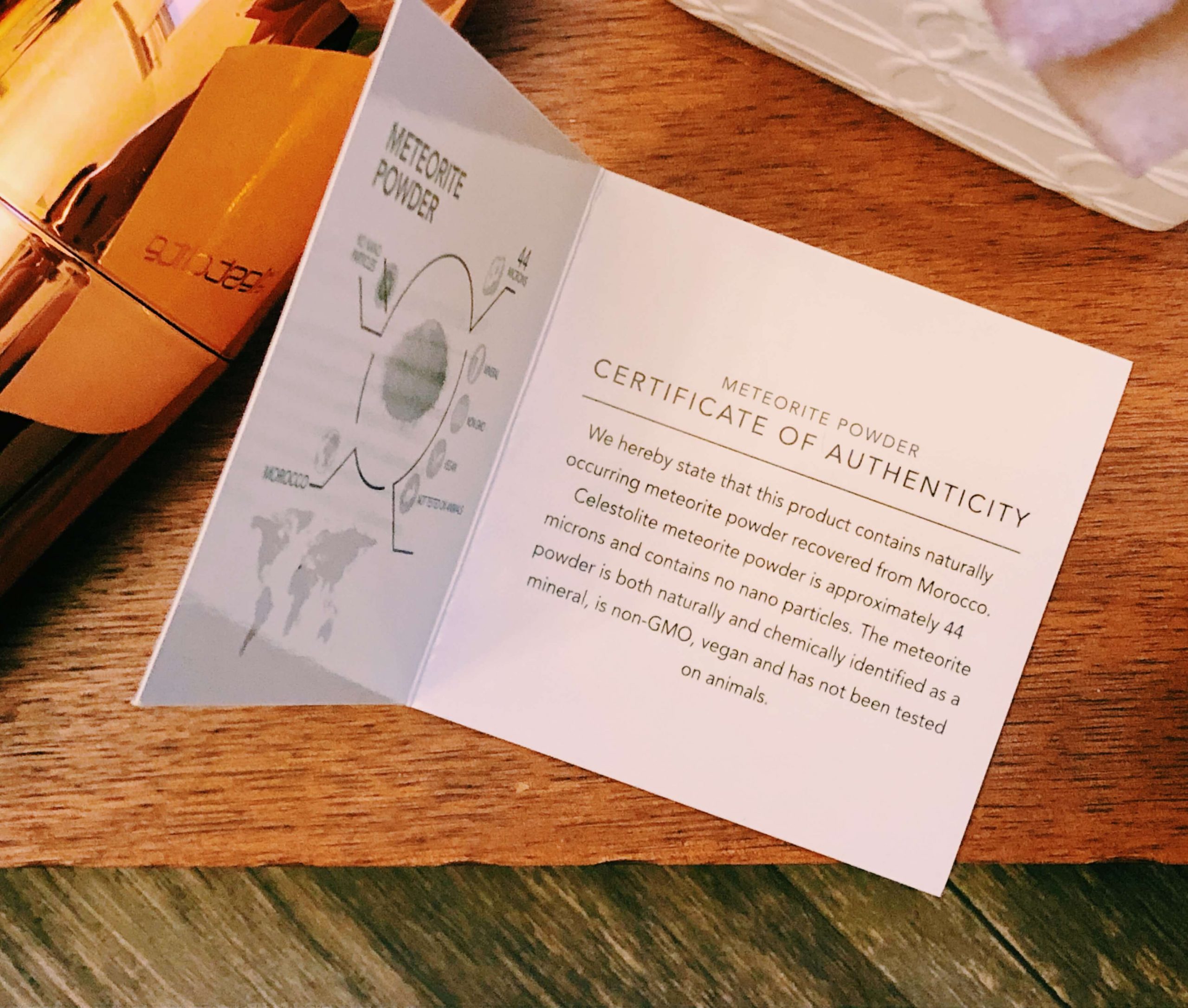 As they explain on their webpage, designing their skin care products with stardust isn't just a trend: this celestial powder possesses amazing beautifying and rejuvenating qualities that will make your skin look as shiny as the moon.
Their webpage even explains how scientific research has found that the minerals contained in these meteorites are rich in nutrients like calcium, magnesium, and others, that provide great benefits for skin.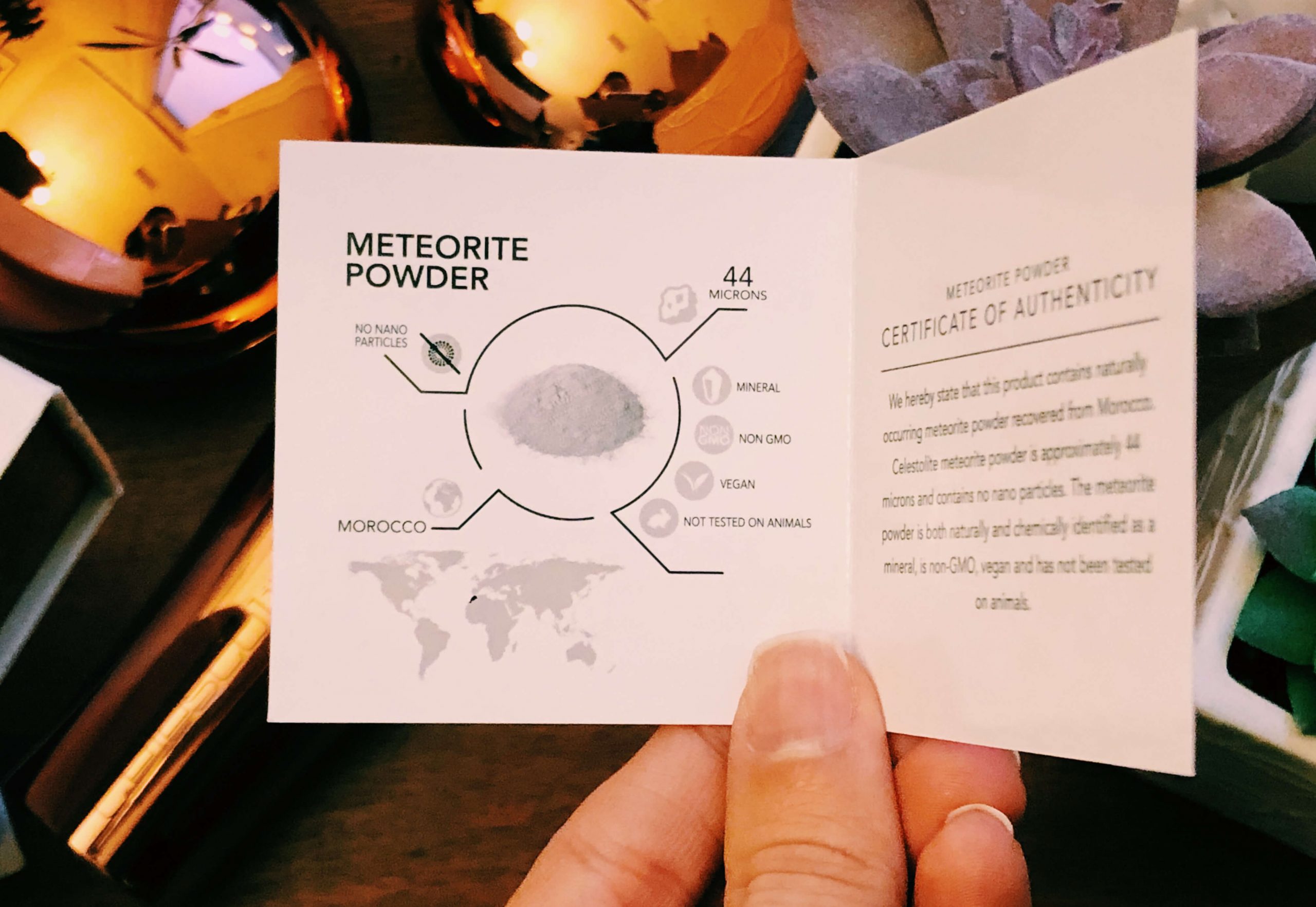 When you make a purchase, your product arrives with an authenticity card confirming that the meteorite has been sourced directly from Morocco!
Even though all their products are designed with meteorite powder, it isn't a standard beauty line. It has six collections, each one of them formulated with a specific skin care concern: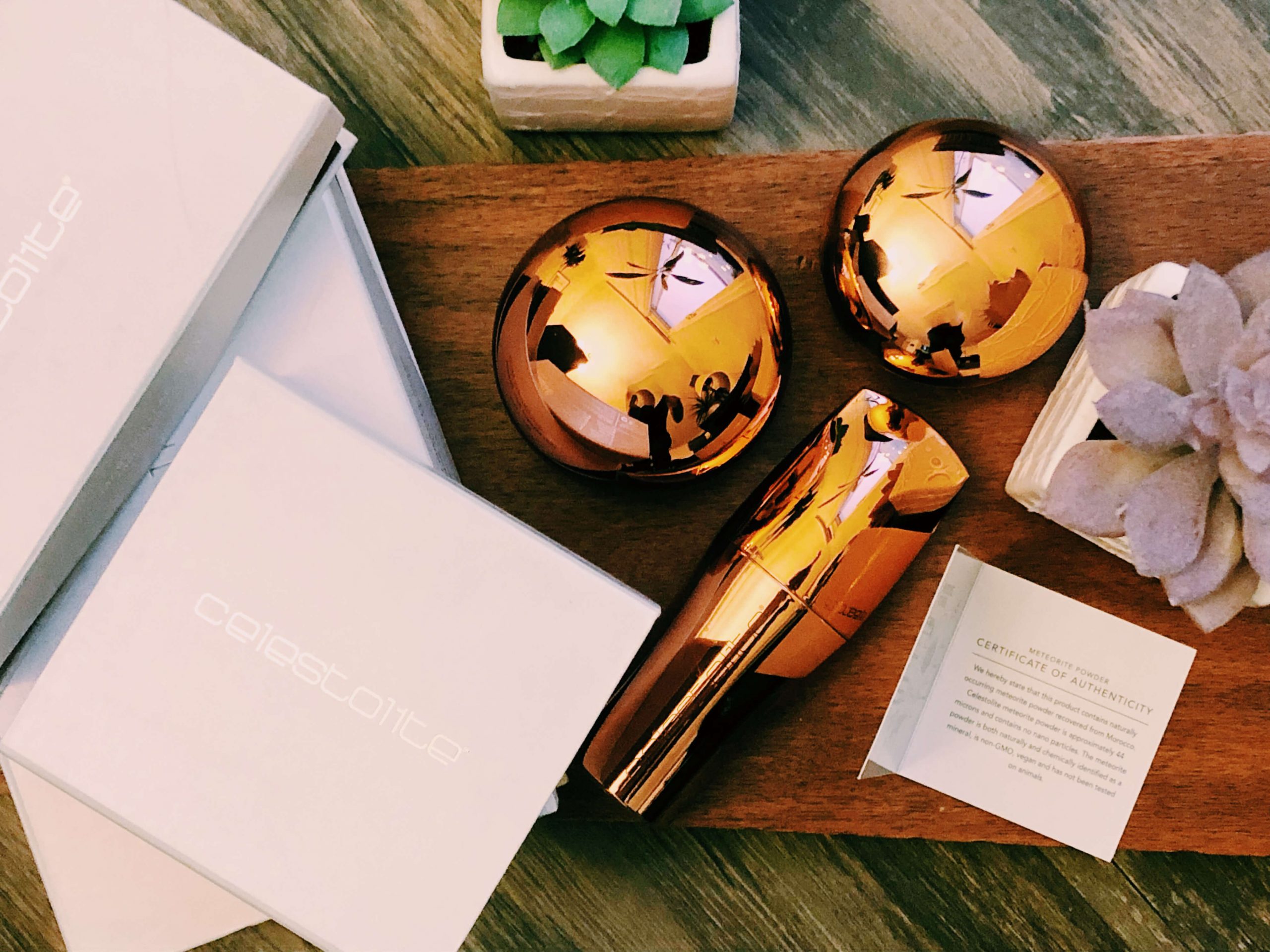 My personal favorite is the Mars Collection. It is comprised of three products, the Mars Stardust Cream, the Mars Stellar Serum, and the Mars Anti-Gravity Mask.
Mars Stellar Serum
The Mars Stellar Serum is a smooth and very lightweight serum that your skin will absorb immediately.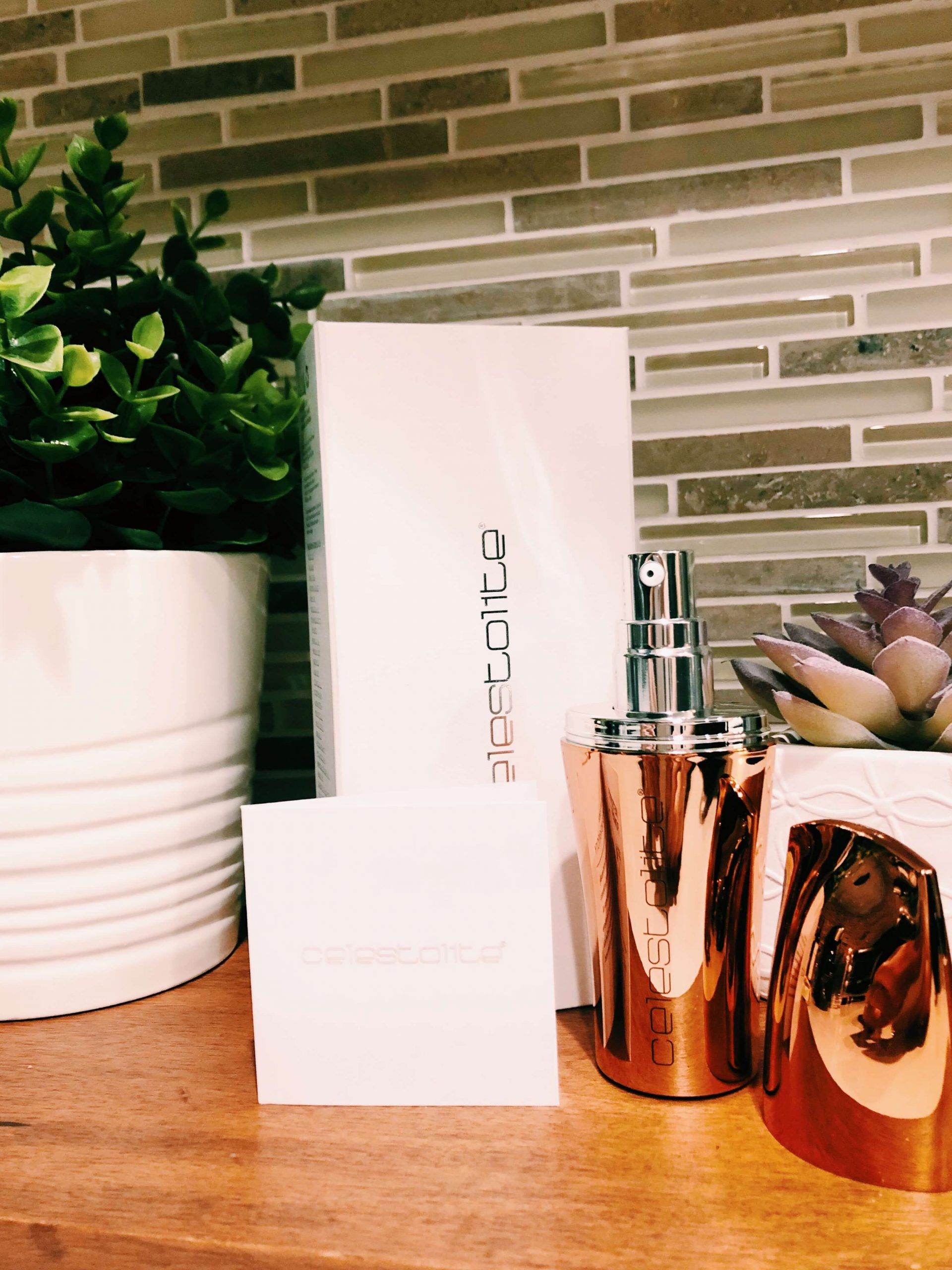 This amazing serum will reduce the appearance of fine lines and wrinkles, providing your skin with a soft and rejuvenated look and feel.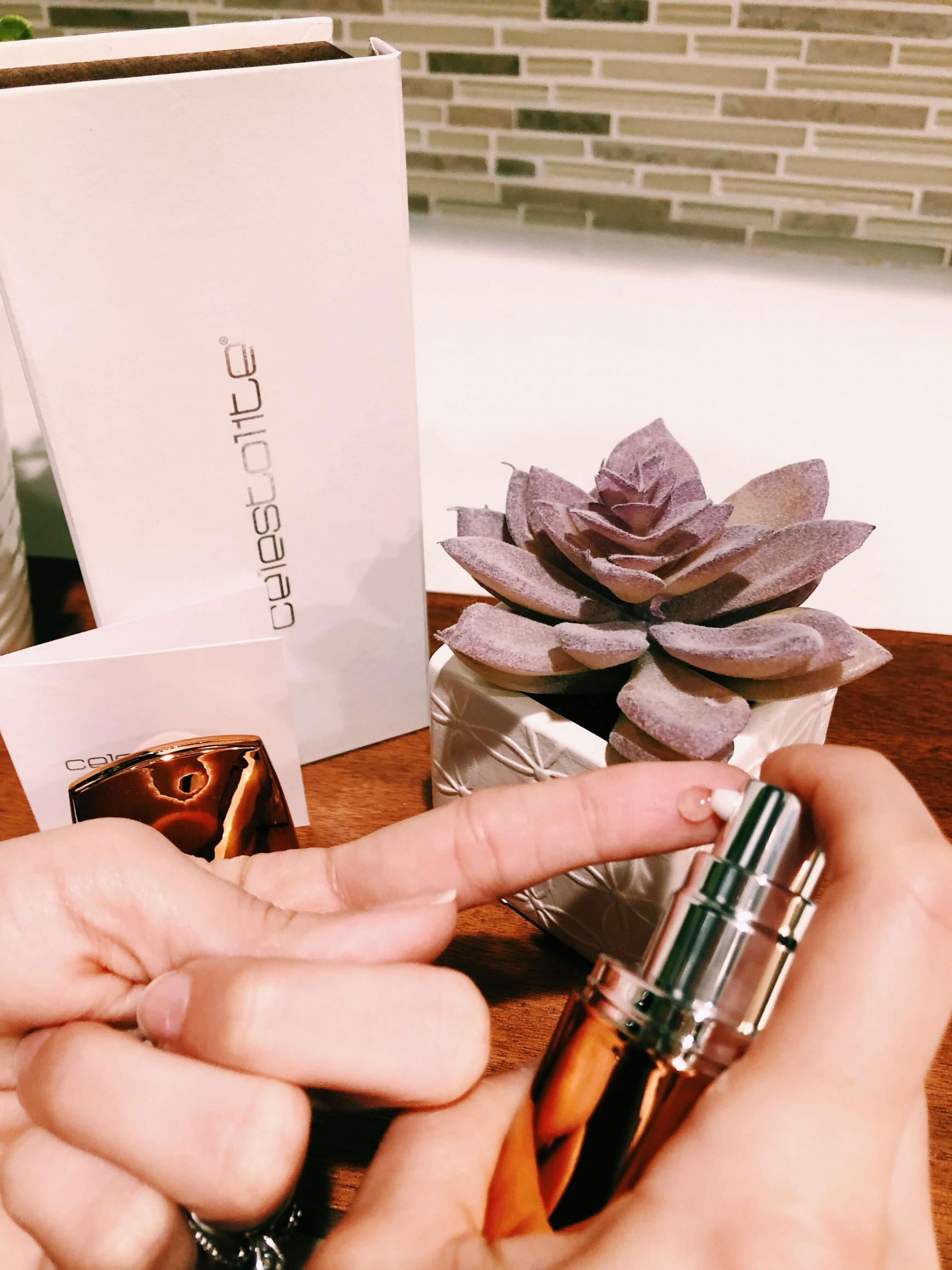 I started using it one night, and when I woke up, my face felt like never before. But it wasn't just a feeling, I could barely notice my fine lines! It was a Christmas miracle!!!
Mars Stardust Cream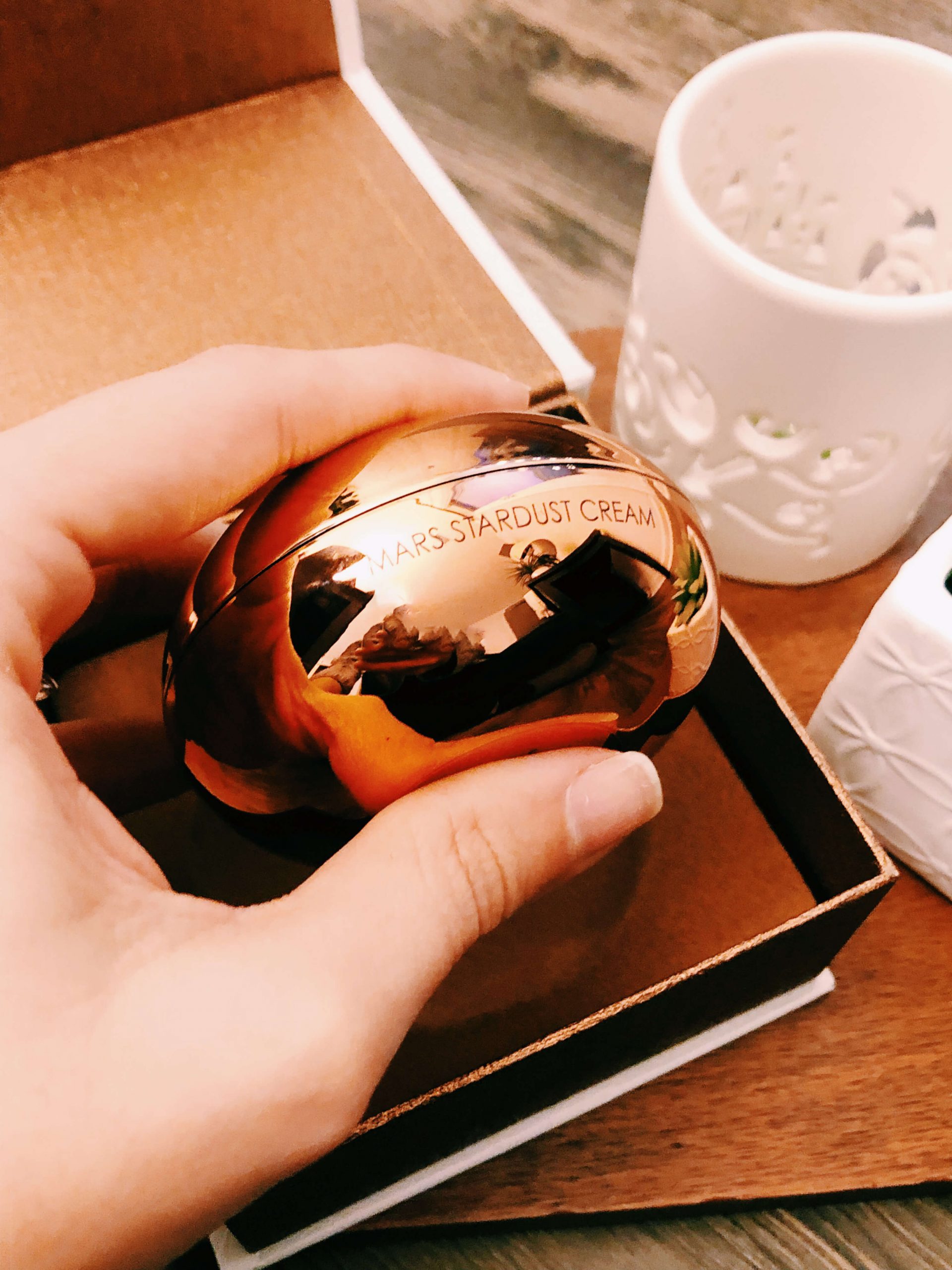 The Mars Stardust Cream is a beautifully rich cream that will delight your skin. Its creamy texture glides down your face, making you feel instantly moisturized.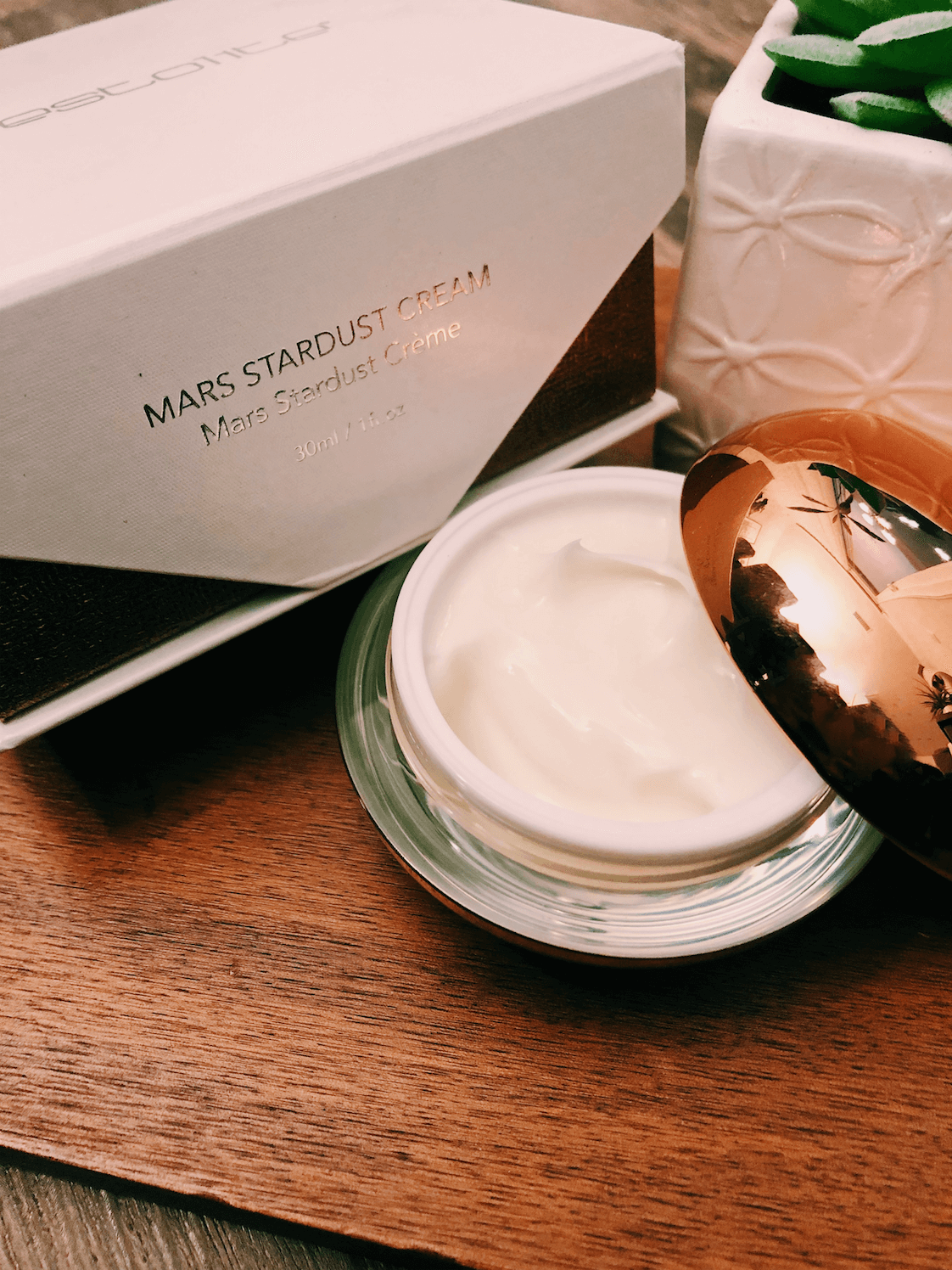 You can see and feel the softness instantly. It's made with the best ingredients, like caffeine, collagen, hyaluronic acid, and, of course, meteorite powder.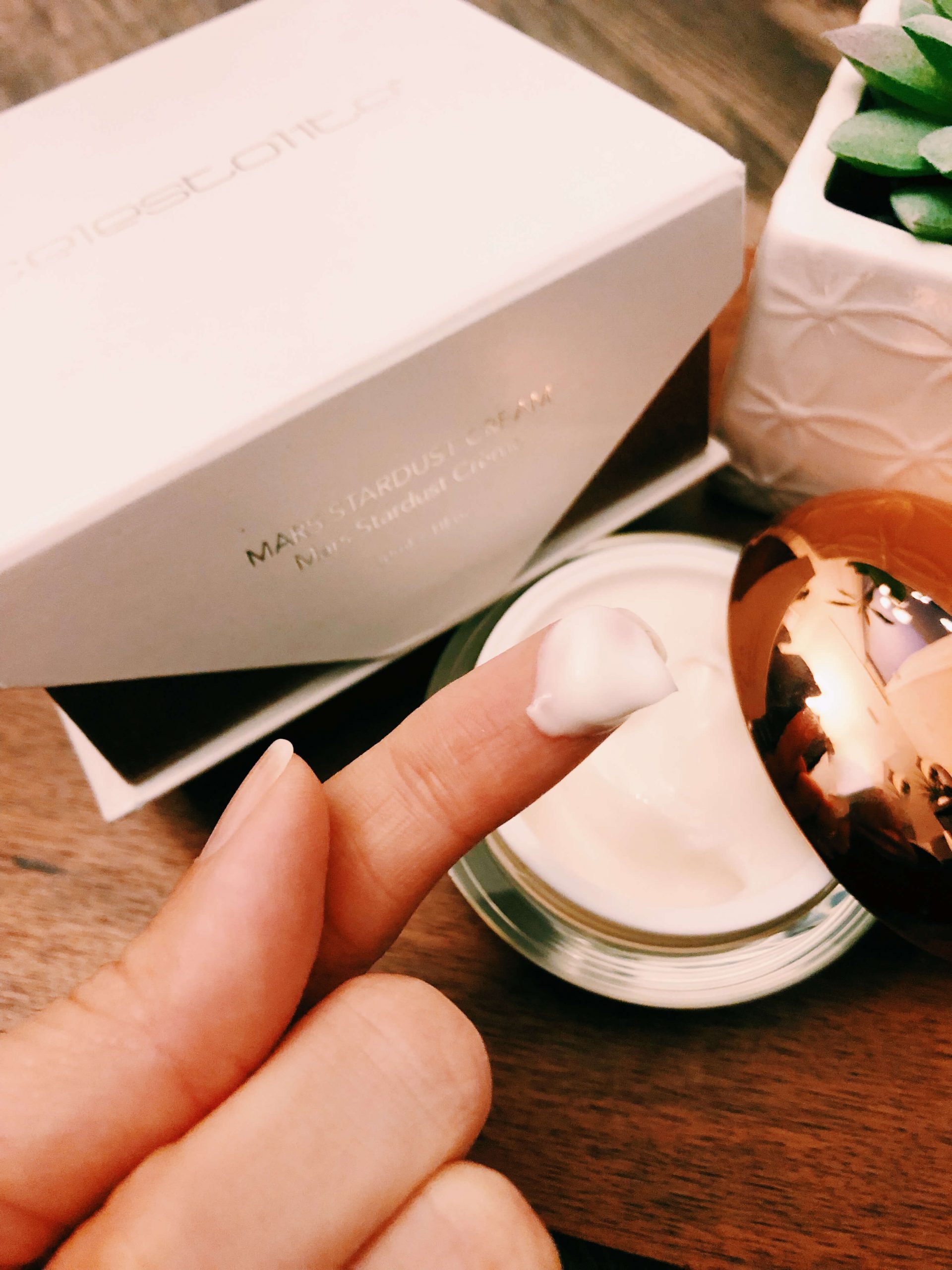 I always use beauty products that contain these amazing ingredients, but products that combine these ingredients into one are very difficult to find, tbh.
Thank God for Celestolite! Finally I can have my all-in-one beauty cream and it also contains stardust! What a treat!
Mars Anti-Gravity Mask
But my favorite product of them all is the Anti-Gravity Mask! Infused with a powerful dose of minerals and vitamins, this amazingly beautiful mask will provide your skin with an astonishing glow while giving you a rejuvenated and dazzling feel.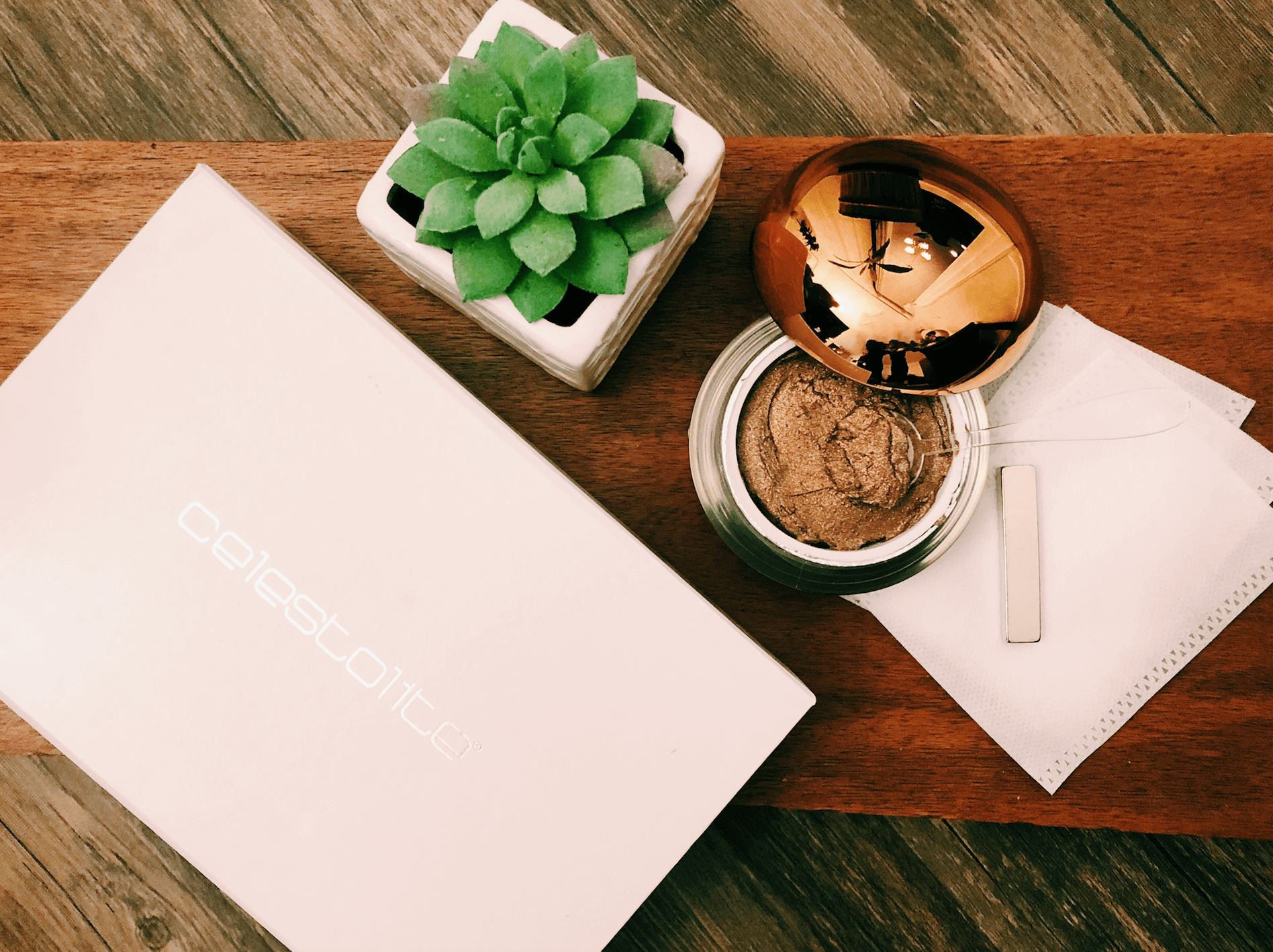 It has a rich texture that, at the moment it enters in contact with your skin, makes you feel like a queen.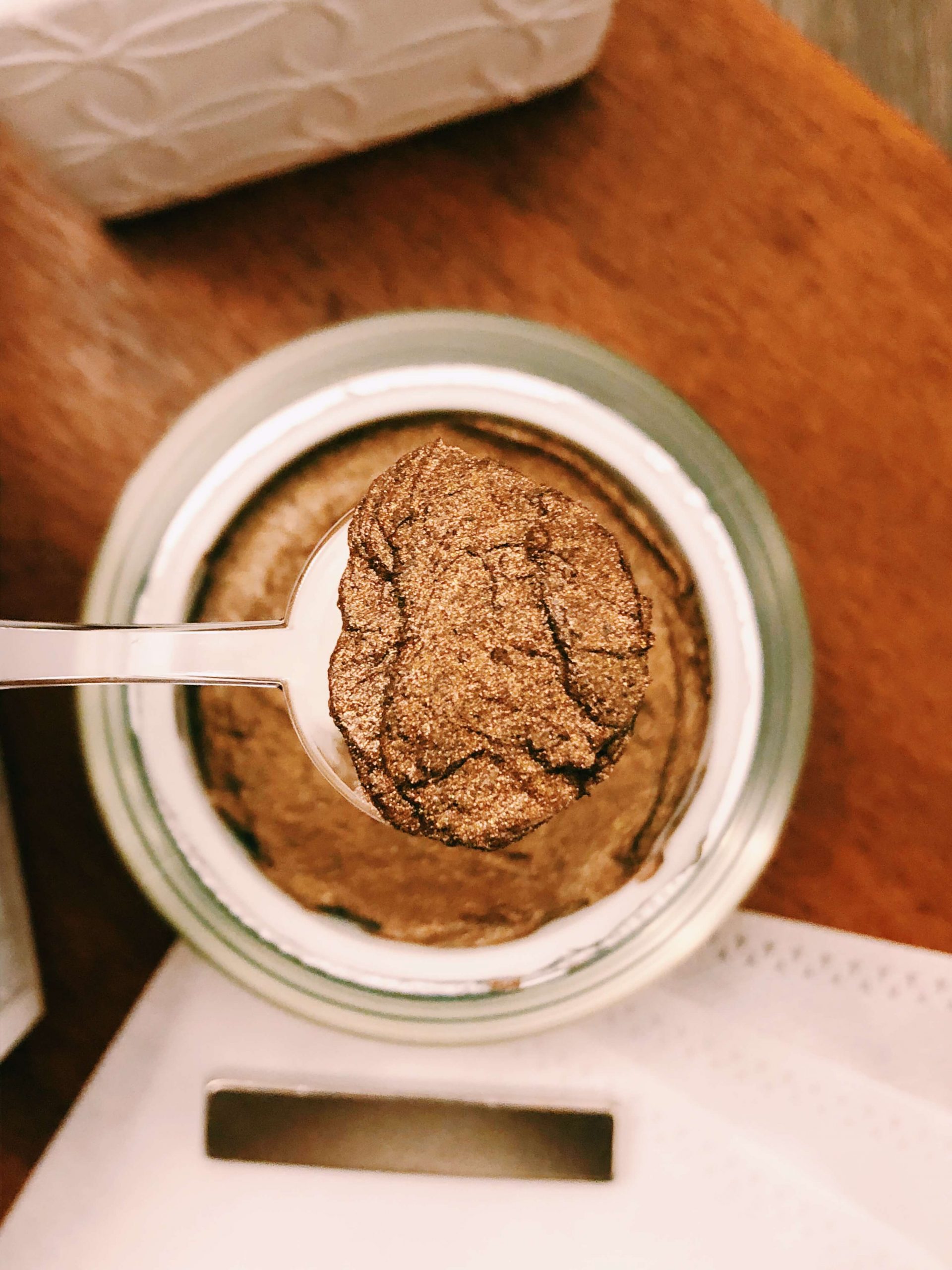 Another amazing quality is that it SHINES! Yes, it has small, golden particles that look like a mini-cosmos in a bottle. Just imagine what this incredibly wonderful mask can do for your skin! Yes! You're right! It will leave you glowing! Really, really glowing!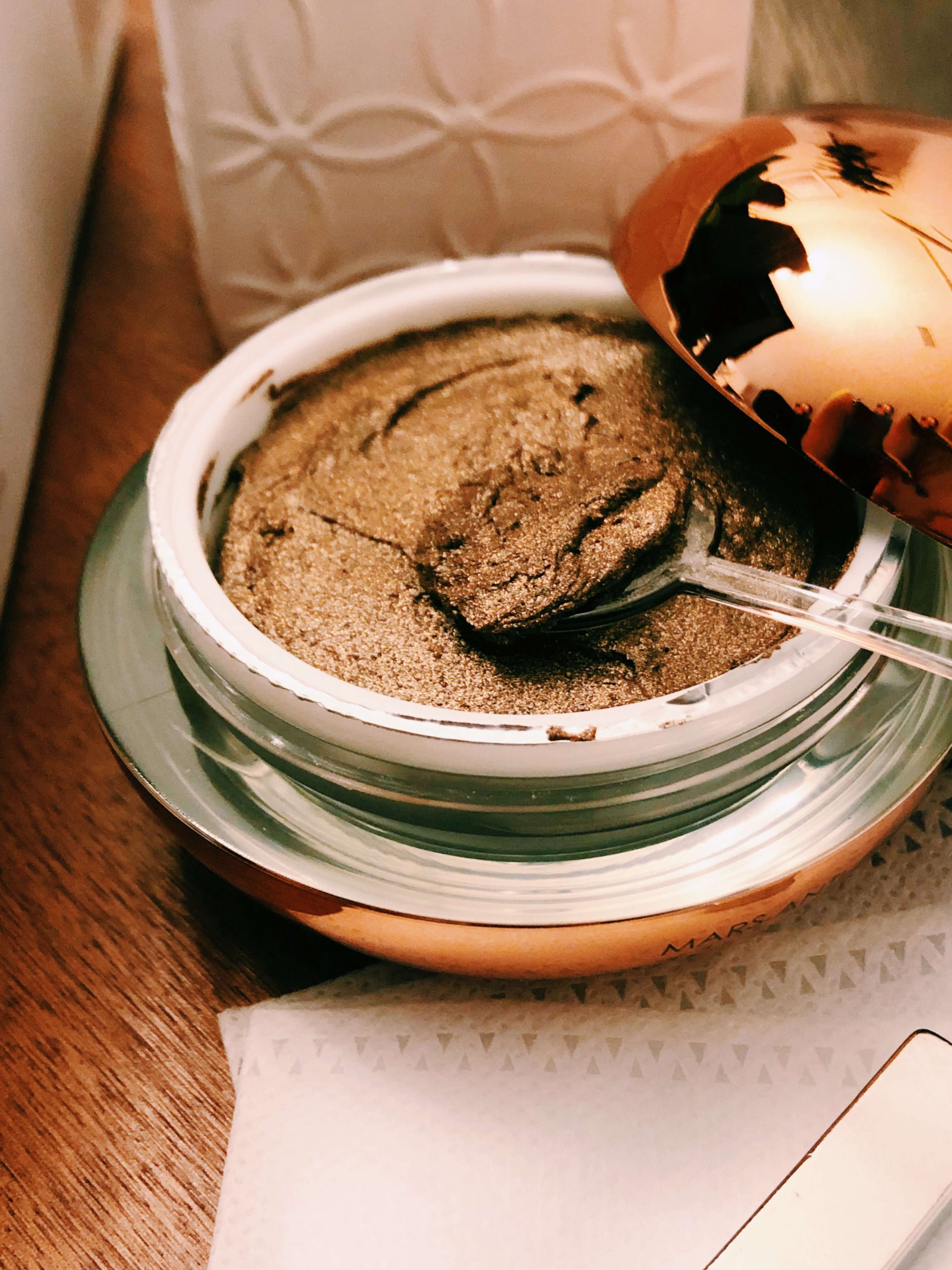 Another amazing thing about this mask is that it's not your everyday mask. Oh, no. To use it correctly, you need a magnet. Yes, a magnet. That's because it contains iron particles that the magnet will attract. When you move the magnet with sweeping motions you will witness how the mask slips away from your skin, revealing beautiful, soft skin, and leaving behind a luminous layer of nourishing oils.
I'm telling you, this mask is amazing! I love it! It's my favorite mask of all time, and those who know me know that I'm very hard to please when it comes to beauty and skin care products.
What a great way to start my new year! 2019 is looking like a really wonderful year!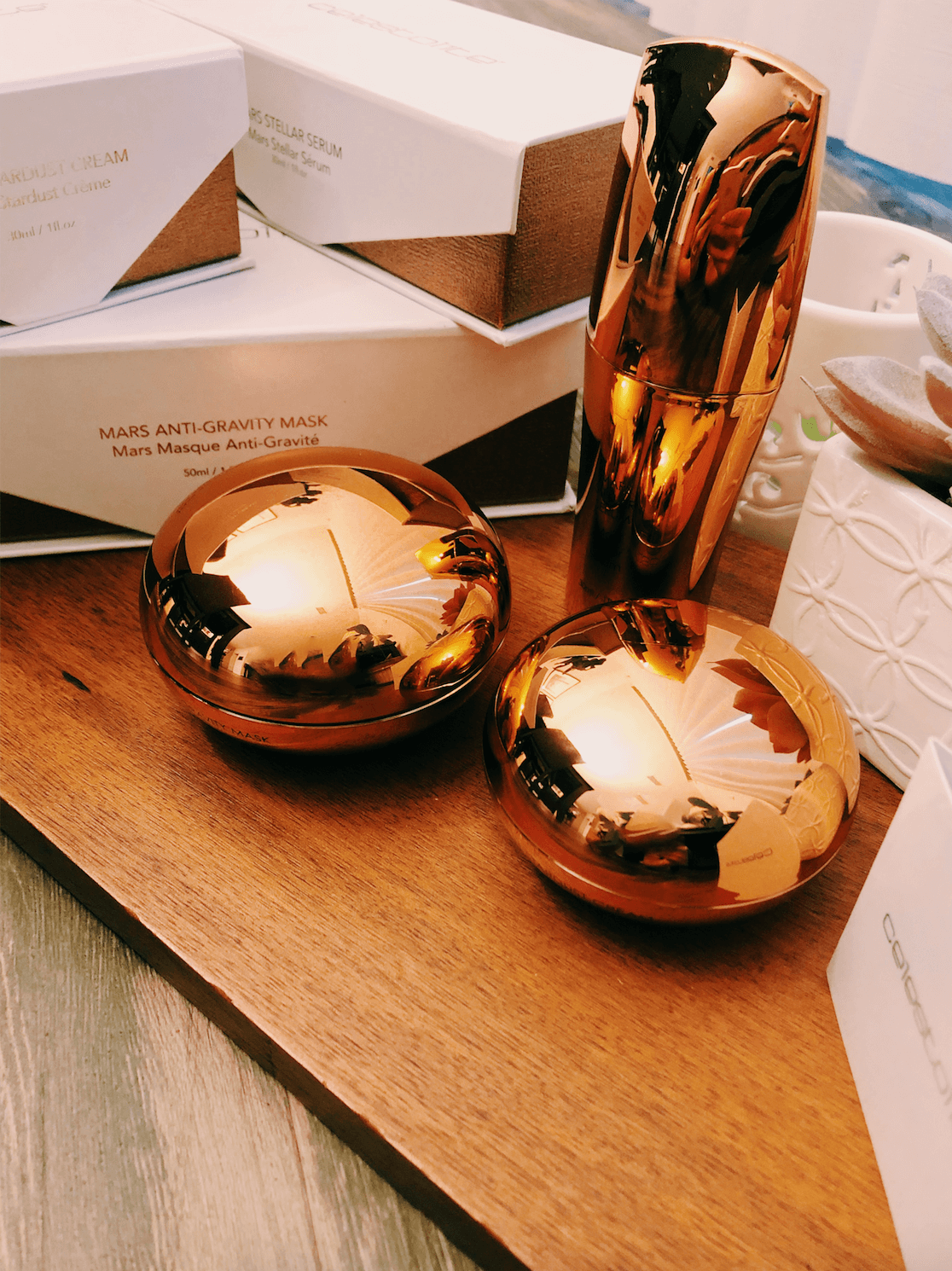 So, if you feel adventurous and really want to acquire a soft and beautiful complexion, take a look at Celestolite's products. I can assure you that you will not be dissapointed. On the contrary, you will be glad of having such beautiful and perfect skin.
3. Start Doing Yoga
Practicing yoga is the perfect way to improve your physical, mental, social, and spiritual health. It can sound like a cliché, but when your body is healthy, your mind is clear and focused.
Yoga is a traditional method of meditation developed in Ancient India. They practiced yoga as an effective way of controlling their mind and body.
Yoga can help you become more aware of your presence in the world, and be more mindful. It also helps you to reconnect with your inner self and with your love ones, and to establish and maintain healthy relationships.
It's also amazing for your body. It helps you to keep in good shape, while providing strength and flexibility. It heightens physical awareness and emphasize the importance of breathing and relaxation. Yoga can help your body fight diseases, fatigue, and other evils like stress and anxiety.
In short:
Yoga is a very important part of my New Year's resolutions list, and with good cause. And it should be part of yours, too!
So, there you have it. My New Year's resolutions. I try to focus on what is really important to me physically as well as emotionally. It's a short list, but attainable, and that's what's important. I don't always create long lists, because at the end of the year, a feel more disappointed of myself than ever. So, this year, I wanted to write a realistic list. But it doesn't matter what your list looks like. It can be long or short, but most importantly it has to make you happy and help you become a better version of yourself.
Happy New Year!