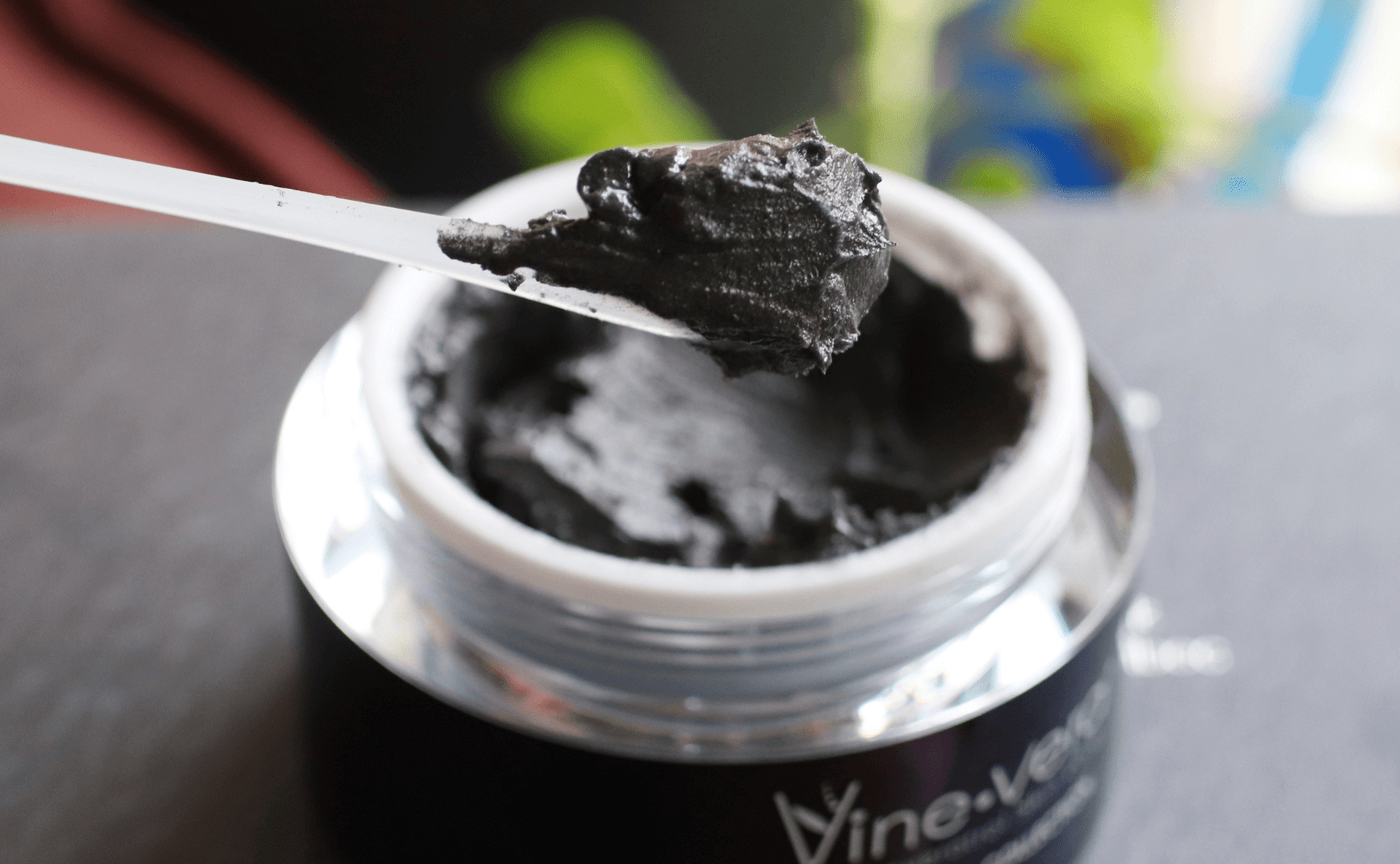 Vine Vera is a skin care brand that has intrigued me for quite a while now…
They use an ingredient called resveratrol in each and every one of their products. This polyphenol is naturally found in foods such as red grapes, wine, blueberries, cocoa and cranberries.
What's so great about resveratrol?
It is an extremely powerful antioxidant, with these abilities being even greater than that of vitamins C and E. There are numerous studies out there that show the anti-aging effects that resveratrol can have when applied topically.
Being a 31 year old female, anti-aging skin care products are something that I have been investing in more and more. I was recently given the opportunity to try three products from Vine Vera's Malbec DNA Collection, and, after doing a bit of research into the collection, my skin and I had some high hopes!
The Malbec DNA Collection At First Glance
The Vine Vera Malbec DNA Collection consists of four products, and the three that I received were:
Resveratrol Malbec DNA Magnetic Mask – this skin-renewing mask comes with a magnet that is used to lift the mask off the skin once you are done. I love innovative face masks, so couldn't wait to give this one a try!
Resveratrol Malbec DNA Biology Emulsion – I was curious about this one, because I had never tried an emulsion before. Within the jar were black, pearl-like capsules, so I was going to have to wait until I used them to find out more
Resveratrol Malbec DNA Redefying Cream – I always look for skin creams that contain plenty of botanicals, and this one has an ingredients list that definitely fits the bill
While the products above don't necessarily need to be used in conjunction with each other, they do each contain ingredients that support the other products in the collection.
Always Start By Cleansing
You could be using the very best skin care products in the world, but they won't make much of a difference unless you have cleansed your skin first.
That may seem hard to believe, but it's true…
Everything from dirt and bacteria to oil and dead skin cells build up on the surface of the skin, settling into pores. When you apply a product over the top of all of this, the product is blocked from entering into the skin and being properly absorbed.
There are so many different cleansers out there to choose from, but just make sure that the cleanser you use has been designed for your skin type. 
For me, I have dry skin to deal with, especially in the winter, so I have been using a micellar water for cleansing lately.
After cleansing my skin, it was time to apply the face mask…
The Resveratrol Malbec DNA Magnetic Mask
The Resveratrol Malbec DNA Magnetic Mask comes beautifully presented in a Vine Vera flip top box.
When you open the box, there are a few different items inside:
A large, sleek jar containing the mask
An applicator
A magnet
5 cloth sachets
How to Use:
The mask itself is quite thick in texture, and is a beautiful shimmery, dark gray color. This could be down to the Diamond Dust and Meteorite Powder infused into the formula.
I used the applicator to scoop up some of the mask, and then applied this to my face.
It was a bit of a challenge trying to make sure that the layer was properly even with the applicator, so I used my finger to smooth it out in some areas.
I then waited for ten minutes, giving the mask time to set.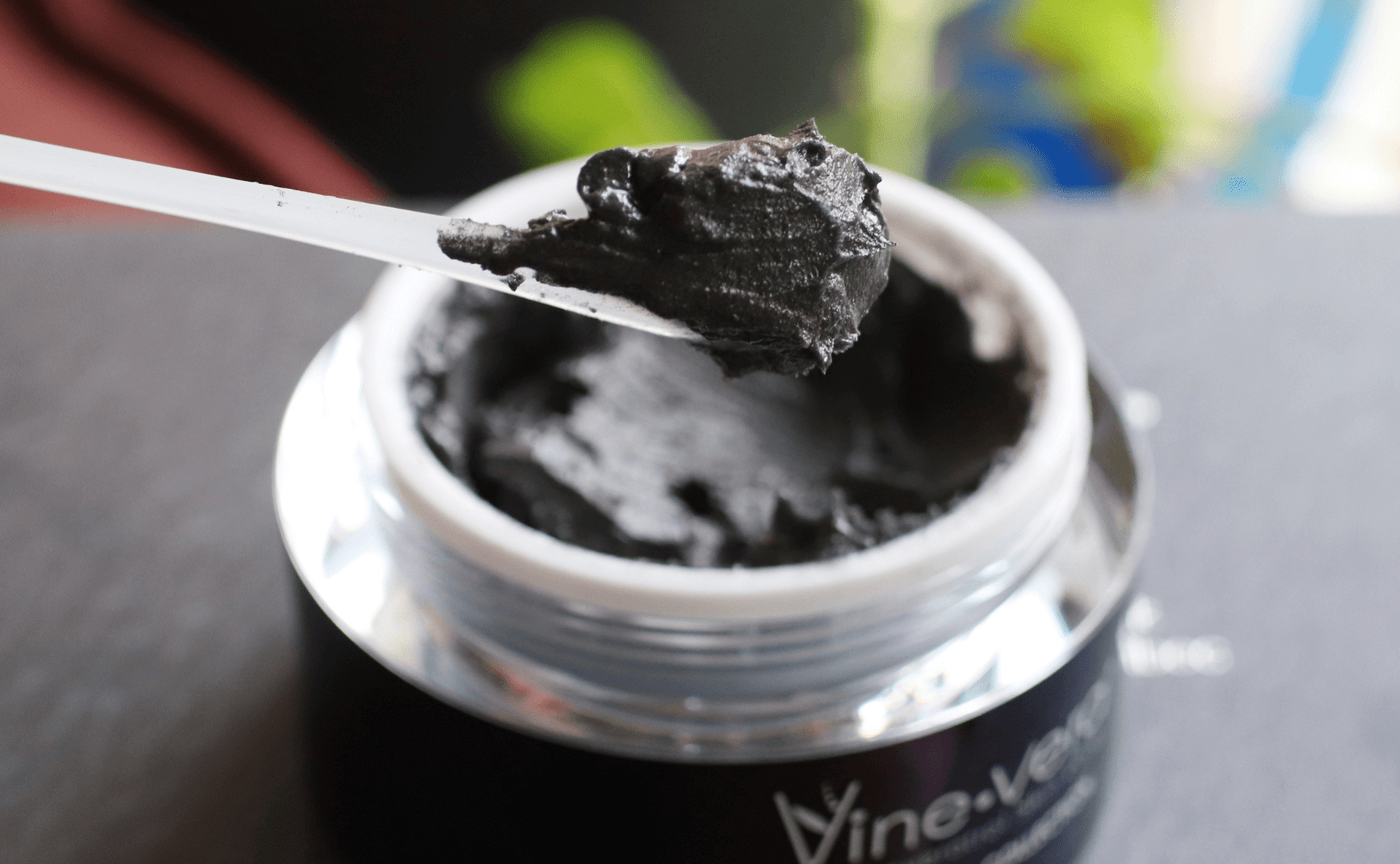 Now on to the exciting part…
I placed the Vine Vera magnet into one of the cloth sachets provided, and held this closely over the mask on my face.
I was a little apprehensive about how this would work but the results were pretty incredible…
The mask is immediately drawn to the magnet, and lifts off the face so cleanly. Once that strip of sachet is saturated with the mask, you can then fold it over so that you have a clean section to then continue removing the mask with. I found this much easier than wriggling the magnet about within the sachet to move the magnet to a clean section.
It only took a minute or so to completely remove the mask, and it left behind some moisturizing oils on my face. I followed the instructions, and rubbed this into my skin.
The Verdict:
My face definitely felt a lot softer and smoother after I removed the mask. Not only that, but it looked visibly brighter and clearer.
However, I did wonder whether the magnet technology actually brought any of its own benefits to the whole experience, or if it was more of a marketing gimmick.
So, I decided to look into this a bit further…
Turns out, magnetized skin care is a concept that dates back to over 2000 years ago! The difference is that there is now plenty of scientific research to back up the benefits that this technology has.
When you remove the mask, the pull of the magnet helps to draw out impurities from deep within the skin, while leaving the powerful active ingredients behind to work their magic. This explains why the oils were left on my face after the mask had been removed.
Would I use the mask again? 
Definitely! There are so many different beneficial botanicals within the mask, from Rosemary Extract and Cannabis Seed Oil to Resveratrol and Coral Seaweed, and this is something that really appeals to me personally.
The Resveratrol Malbec DNA Biology Emulsion
The Malbec DNA Biology Emulsion definitely looked interesting, and I couldn't wait to see what was inside those shiny pearly capsules.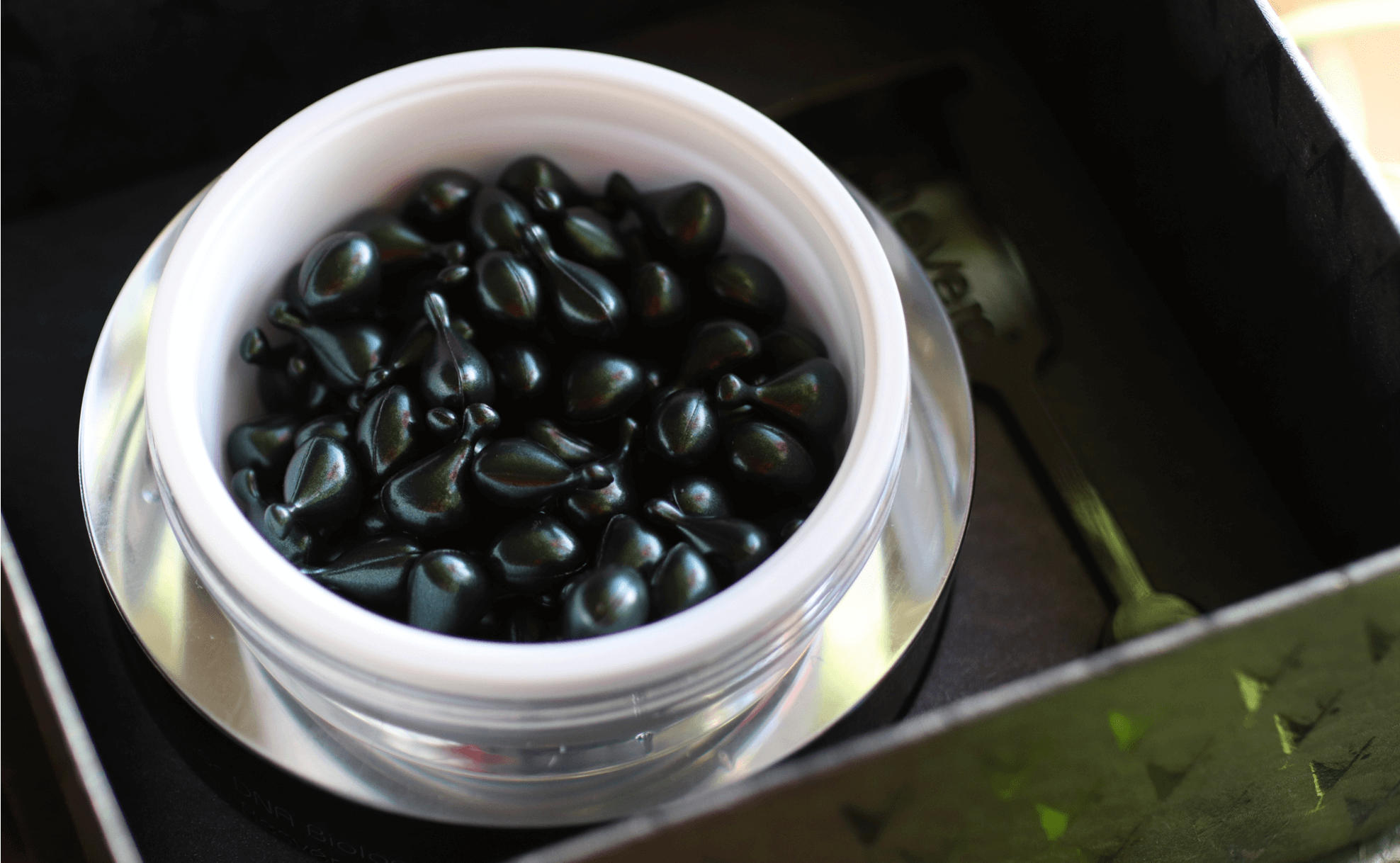 Here's what was in the box:
The jar containing the capsules
An applicator
The capsules are such an innovative way to store the product, and the fact that each application is individually packaged in a capsule means that you don't need to worry about bacterial contamination every time you put your hand in either!
How to Use: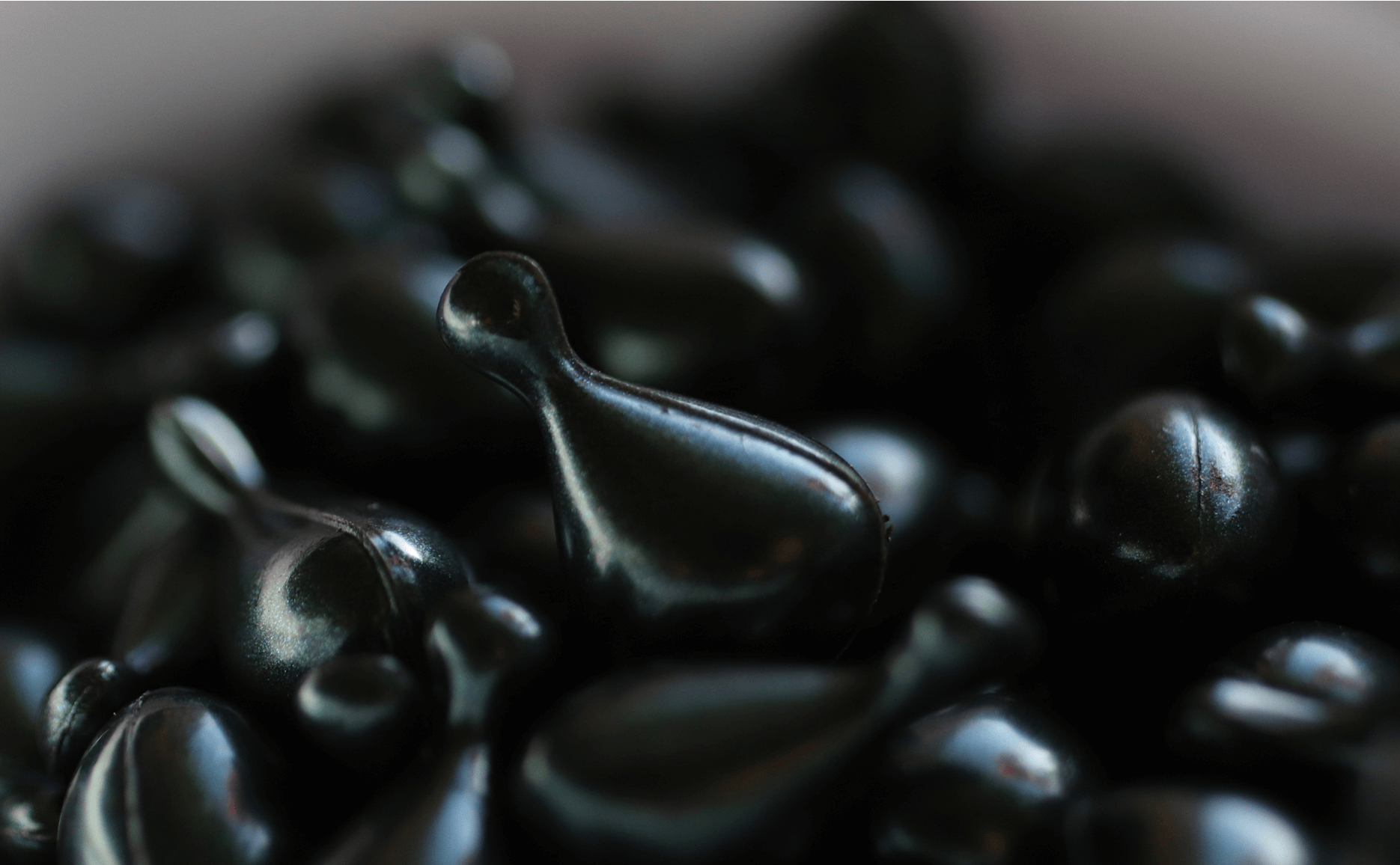 Each capsule within the jar featured a fat end and a thin end. All I did was twist the thin end until it popped off, and then squeezed the contents of the capsule onto the applicator. I then applied this onto my face, loving the instant smoothness that it seemed to give my skin. Although I used the applicator initially, I found it easier to just use my fingers instead when massaging the product into my skin.
The instructions stated to apply one to two capsules to the skin, but I found that just one capsule was plenty.
Wondering what the contents of the capsule were? 
It was a very silky and lightweight cream. In fact, I would say that it falls somewhere between a serum and a moisturizer, because it provided the hydrating nourishment that a moisturizer does, but the way in which it absorbed so quickly into my skin was more like a serum.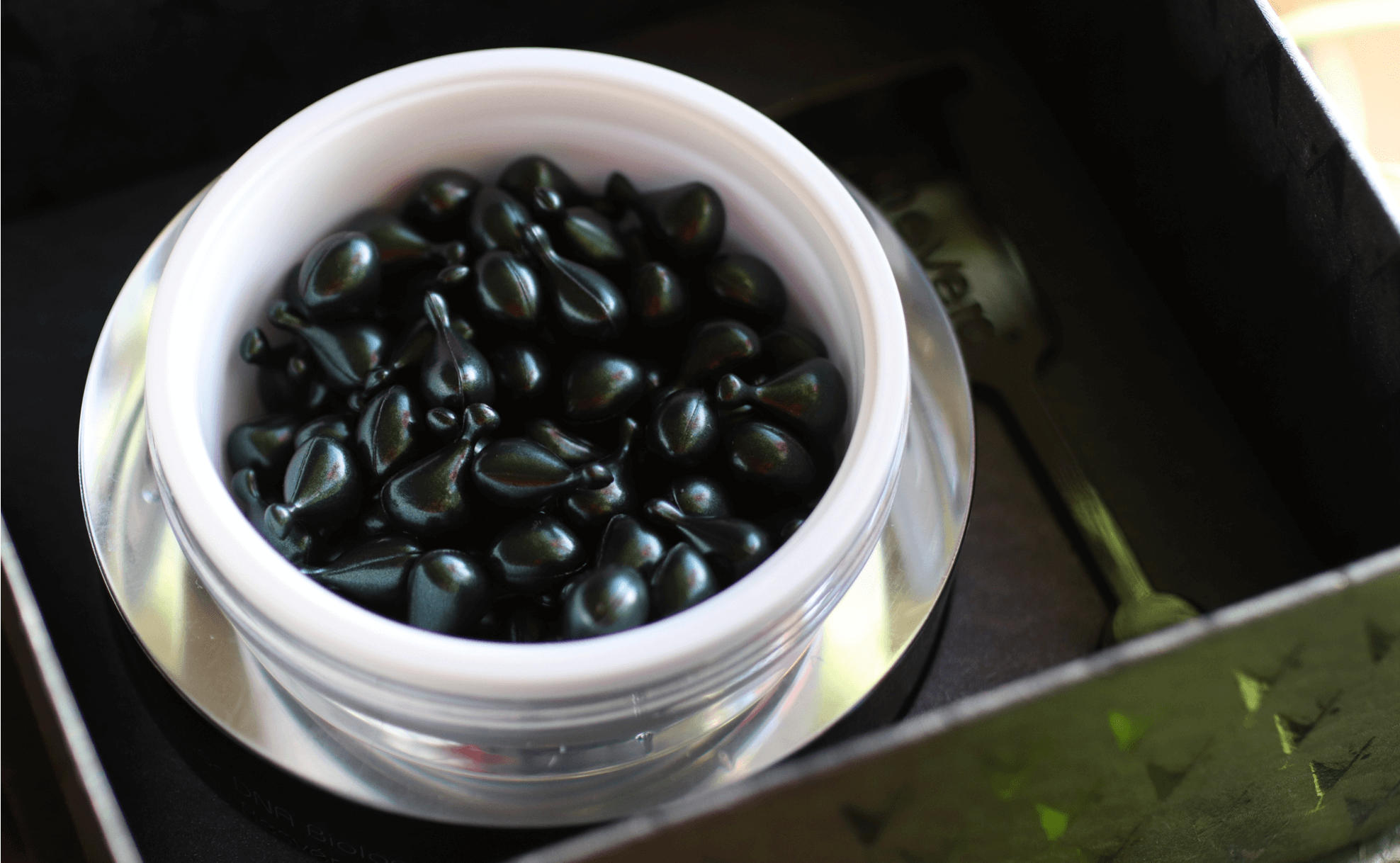 The capsules are designed to be used weekly, and there are some interesting ingredients formulated within them, such as:
Sodium Hyaluronate – this is a form of hyaluronic acid that is easily absorbed by your skin, meaning that it can pretty much instantly hydrate and plump up your skin cells
Szechuan Pepper Extract – this has been shown to have skin-lifting and anti-inflammatory properties 
Spilanthes Acmella Flower Extract – this botanical is often referred to as the natural alternative to Botox, because it relaxes the muscles underneath the skin to help minimize the appearance of fine lines and wrinkles
Tocopherol – a form of vitamin E that is extremely effective at protecting the skin from environmental damage
The Verdict:
I absolutely loved this product, and it is something that I will be using every week without fail. Its texture and consistency means that it can be easily incorporated into my skin care routine, and I plan on using it after a serum but before a moisturizer.
The clever packaging makes it all the more better…
As mentioned above, the capsule packaging means that you don't have to worry about dirt and bacteria entering into the product each time you open the jar, and the fact that the capsules are dark and opaque means that the ingredients within them won't be degraded by light exposure either.
The Resveratrol Malbec DNA Redefying Cream
A moisturizing cream is usually the last step in my skin care routine, although I do sometimes top this with a facial oil on especially dry nights.
The Malbec DNA Redefying Cream was the only item within the box, and was contained in a beautifully sleek jar.
This cream is designed to help reduce the visible signs of aging, and is packed with an impressive bevy of ingredients to enable it to do so.
Some of its stand-out ingredients include:
Seaweed Extract – contains important amino acids, vitamins and minerals that provide anti-aging, anti-inflammatory and hydrating effects
Sweet Almond Oil – a natural source of vitamin E that protects the skin, while also containing high amounts of fatty acids that increase the skin's moisture retention
Sesame Seed Extract – a good source of fatty acids, as well as antioxidants and minerals, including copper, calcium, magnesium and manganese. A great ingredient for softening the skin
Caffeine – constricts blood vessels to minimize redness and give the skin a tighter appearance
Alfalfa Extract – full of essential nutrients, including proteins and minerals, that rejuvenate tired skin cells and brighten the complexion
Niacin – also known as vitamin B3, niacin helps to increase the production of skin fibroblasts, which then reduces the appearance of fine lines and wrinkles. It can also help with everything from hydration to acne
I have been meaning to give quite a few of those ingredients a try, so was excited to use the cream.
How to Use: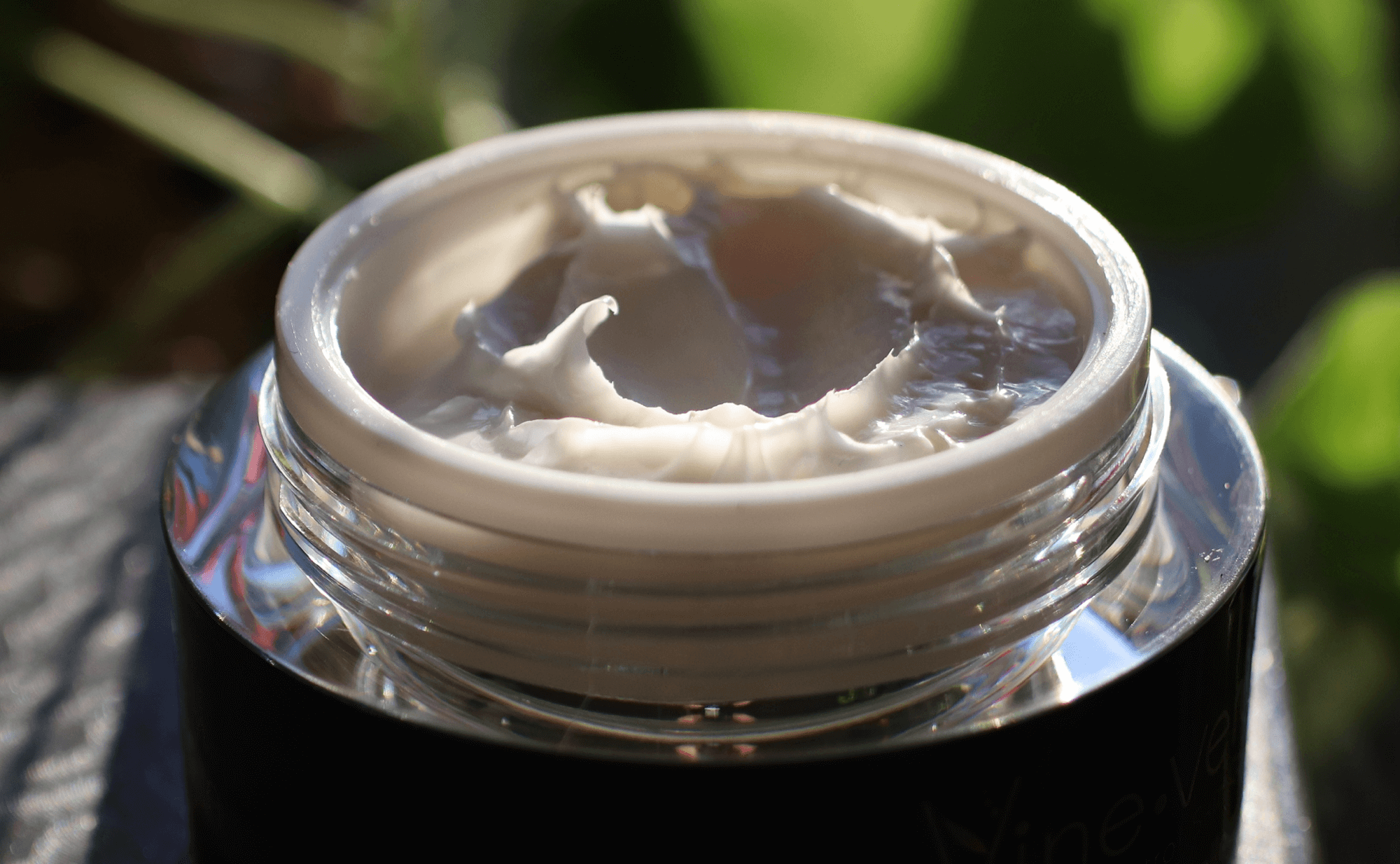 The cream is designed to be applied to the face and neck, and so that is exactly what I did. I kept massaging the cream into my skin until it had been absorbed.
When it comes to choosing a skin cream, I can often be quite fussy…
I like a face cream to be hydrating and packed with nourishing botanicals, but I don't like it when they are too thick and greasy.
So, what did I think of the Malbec DNA Redefying Cream?
The Verdict:
This cream was genuinely a joy to apply.
It had a soft and almost-buttery texture, but without any oily residue. It felt quite cooling and soothing on my skin, and makes the perfect last step to a skin care routine.
The cream is designed to be used both day and night, and this is something that I will definitely be doing.
A Quick Note on Packaging
I have briefly touched upon some of the packaging features for each product, but I wanted to quickly talk about the packaging overall for the collection.
Many people underestimate the importance of packaging when it comes to skin care products, but quality packaging means that your products will enjoy a much longer shelf life. The packaging keeps the active ingredients within a product safe from oxidization, and it is clear that the Vine Vera packaging was designed with all of that in mind.
The jars that contain each product feel quite heavy when you hold them, and their opaque nature prevents any light from entering into the product. This gives you many more options when it comes to deciding where to store the product, as you don't need to worry about light exposure.
While this may be the case, I will still be keeping my Vine Vera products in a cool, dry and dark cupboard, as I want to try to prolong their shelf life as much as possible!
All in all, I was very impressed with the products from the Vine Vera Malbec DNA Collection. They have a pretty much instant effect on the skin, and I am excited to see what the long term results will be like. I would highly recommend these products to anyone with aging concerns, as the unique blend of ingredients within this collection targets just about every aspect of skin aging.