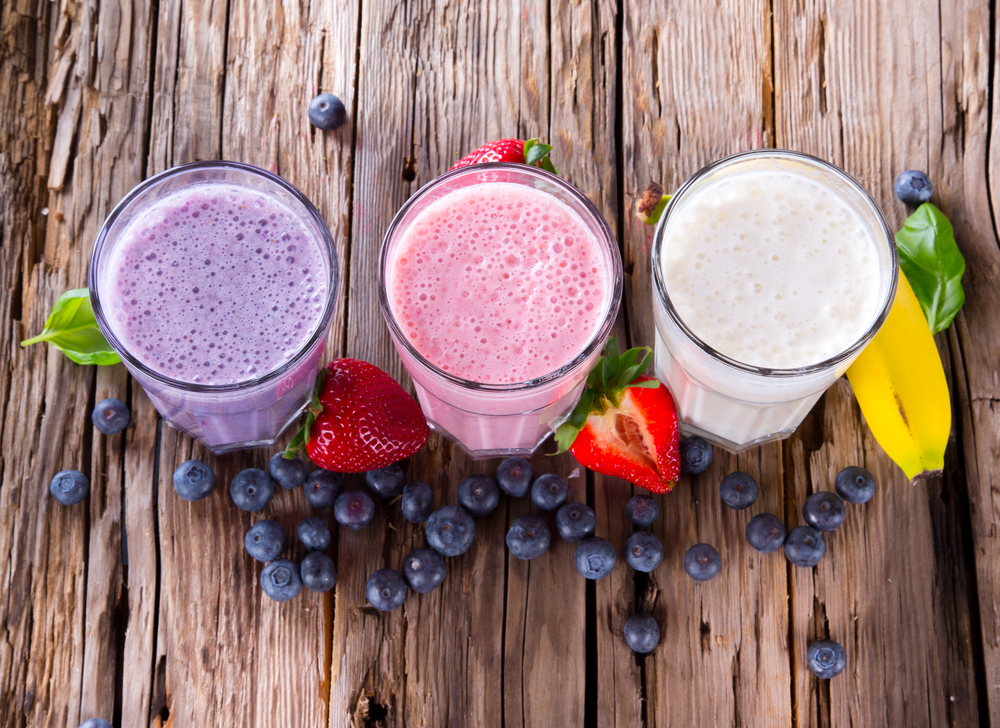 Sometimes we need a little perk in the morning, and caffeine doesn't always have to be the solution to that! Give yourself a healthy, fruit and veggie-filled boost with these yummy smoothie recipes! Perfect for breakfast as a replacement for boring old cereal, or even better after a morning jog or workout, these smoothies will leave you satisfied and energized.
Banana Peanut Butter Smoothie
For this delicious peanut-buttery smoothie, all you need to do is blend 1 frozen banana, 1 teaspoon of peanut butter, a few ice cubes and ½ cup of cold skim milk or soymilk. If you're making one these after a workout, sub in chocolate milk instead of the regular soy or skim. Chocolate milk is high in carbohydrates and protein, so it's the perfect ingredient to help your tired muscles recover.
Spinach Grape and Coconut Smoothie
It's old news now that green smoothies are often the most nutritious drinks around, and this delicious combo mixes great health with great taste! Simply blend together 1 cup of seedless green grapes, 1 packed cup of baby spinach, ½ cup of ice and ¼ cup of coconut milk! If you prefer, sub in kale instead of spinach and get that green boost you need!
Blueberry Mango Smoothie
This delicious and healthy smoothie is an absolute favorite! All you have to do is blend together ½ cup of blueberries, ½ cup of mango chunks, ½ cup of Greek yogurt, a few ice cubes and a dash of soy milk or skim milk. Blueberries are high in antioxidants so this smoothie is a real immune booster.
A good addition to any smoothie to really kick it up to the next level is a shot of coconut oil or a ½ tablespoon of chia seeds. Coconut oil is high in antioxidants and good saturated fats that help keep bad cholesterol down. Chia seeds are full of nutrients and can be tricky to incorporate in your diet, so added some into your morning smoothie is a must!