This summer, a walk on the beach is going to make it seem like you're stepping into the past! Taking inspiration from the original bikini bombshells of the 50s and 60s, the retro trend is super flirty and feminine and ultra sexy, not to mention incredibly flattering!
Though high-waisted bottoms have been in style for the past few years, this summer they're really taking off.  But it doesn't stop there! Look for bandeau style tops, form-flattering ruched one-pieces or frilly swim dresses. Up top also look for sweetheart necklines or sexy cupped bustiers to accentuate your curves! Or you can really show off your figure with one of the many structured suits that were taking over the Spring/Summer runways this year. This trend is all about bringing back that hourglass silhouette, and the fits and styles on offer strive to emulate that feminine physique.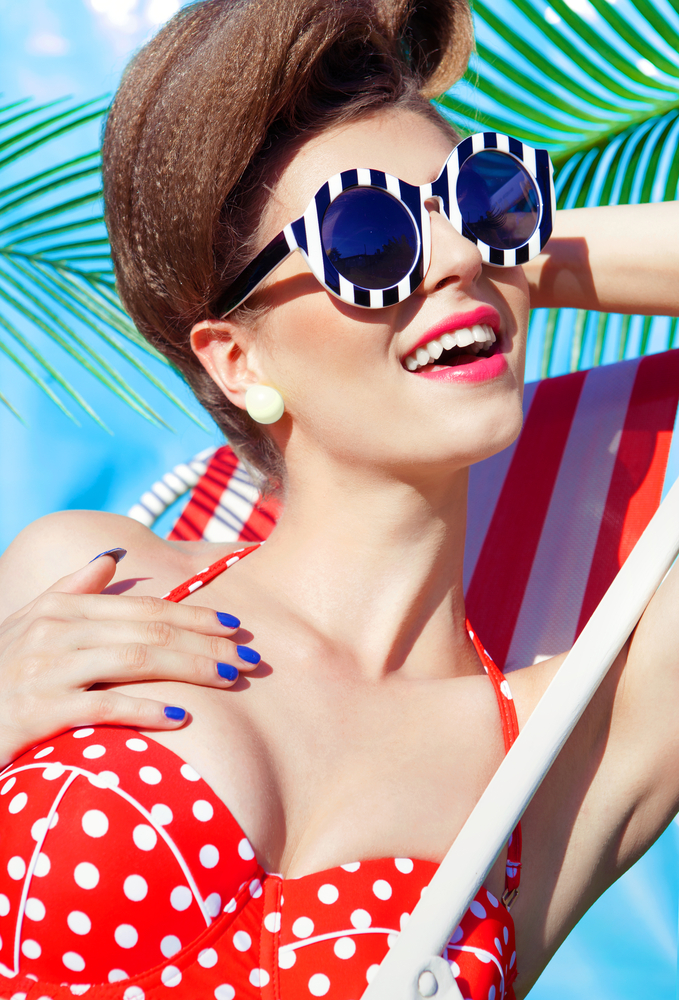 Many of the retro styles that are coming up are also taking inspiration from other decades this season, taking the 60s silhouette and fusing it with colors and patterns reminiscent of the 70s, 80s and 90—sometimes with liberal borrowing from multiple decades in one suit! Look for high-waisted suits with 70s style cut-outs or bright 80s color combos. These retro styles are also incorporating some of the other trends taking over the runway this season such as floral and tribal prints. However, you'll still stand out if you go full retro and go for old-school prints like polka dots and plaid.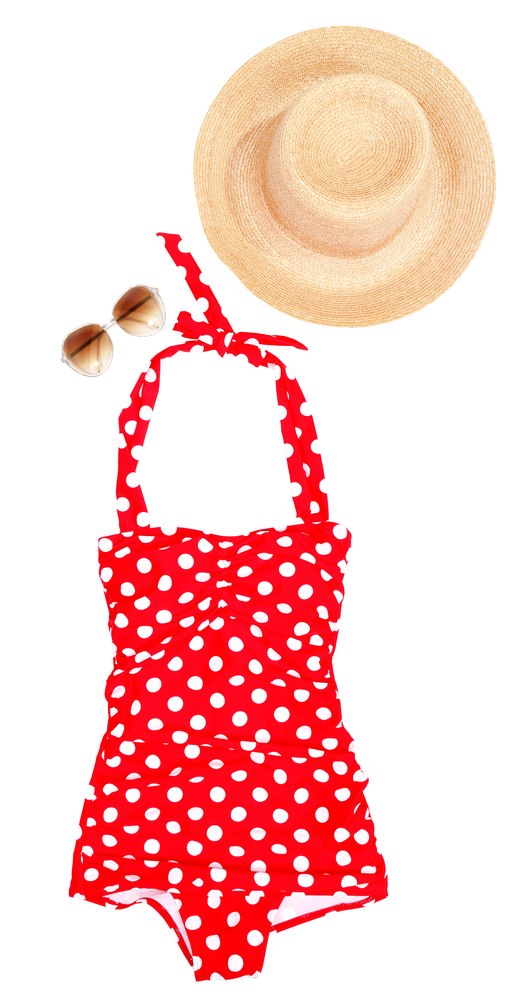 I absolutely adore this trend! The waist-cinching, belly-flattening benefits are obviously a draw, but what really makes me love it is the pin-up inspiration (I've not-so-secretly always wanted to be a pin-up girl). To really channel your inner pin-up girl, throw on some trendy cat-eye sunglasses and get a nice headband or bandana to tie in your hair and get out there and bask in the sun and stares!