Add Rihanna to the list of everyone you know who loves this flash tats trend! RiRi has teamed up with jewelry designer Jacquie Aiche to bring us these beautiful metallic temporary tattoos. The tattoos come in two colors—black and gold—and are inspired by the much-more permanent ink that Rihanna sports on her body. So if you've ever admired Rihanna's tattoos but were too afraid to get some for yourself, this line is the perfect solution for you!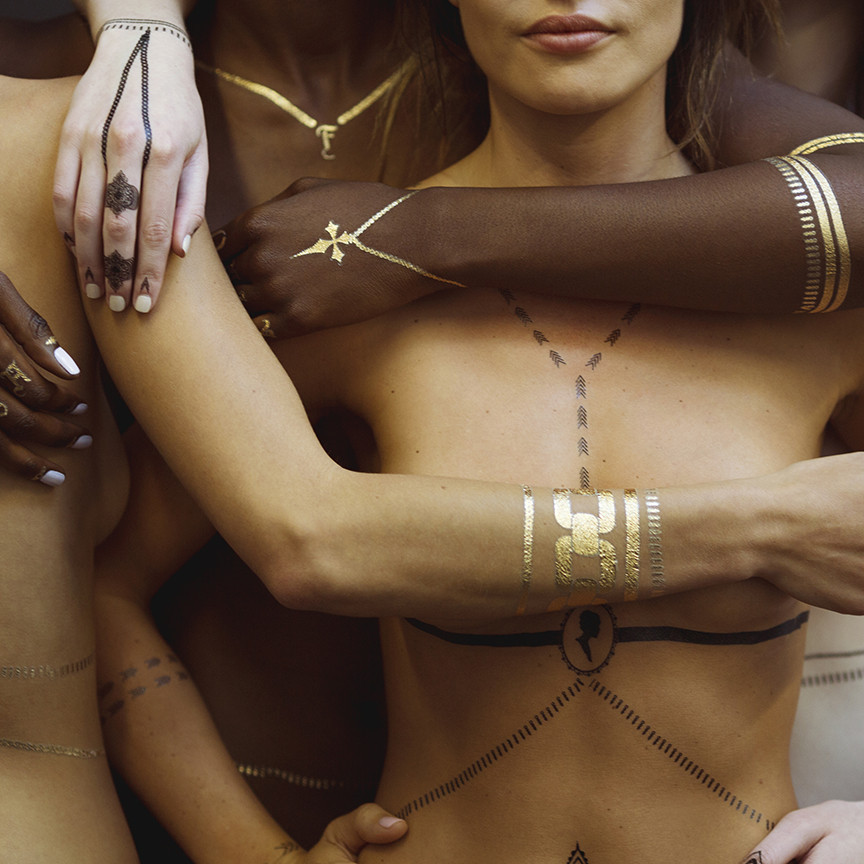 Aiche describes the line as "gothic tattoos, but then we mixed in lots of daintier pieces for layering that are reminiscent of the way we stack our jewelry." So if you're looking for a sexy, fun way to accessorize without the clutter of layers of jewelry, this new collaborative line might be just the thing you're looking for to spice up your look this season.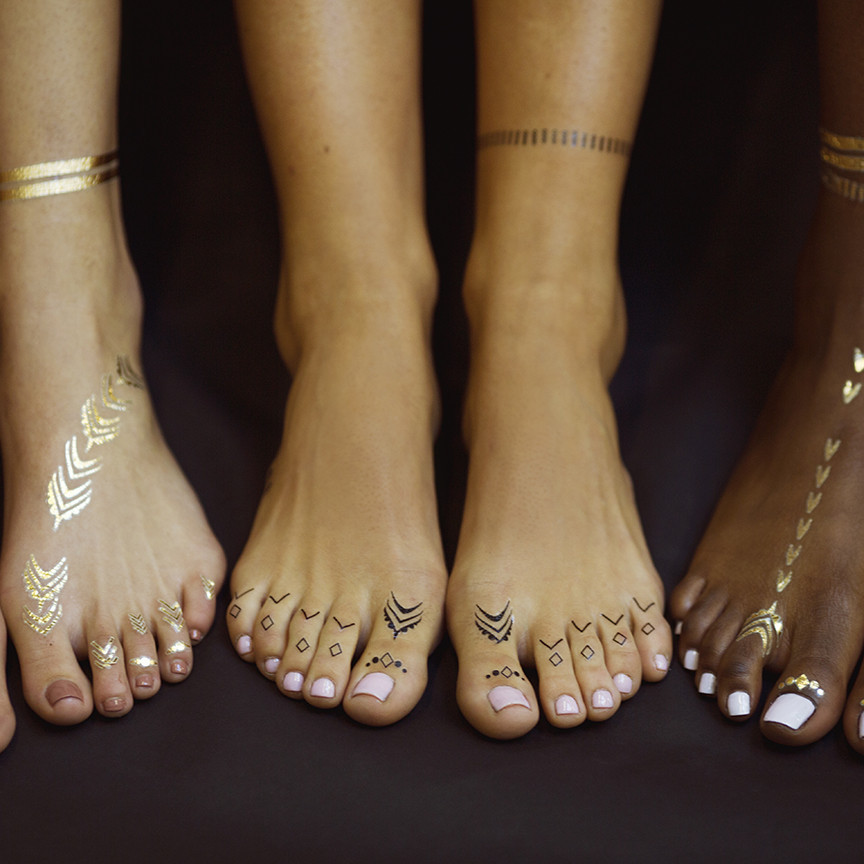 The collection, called Rihanna X JA, is available for just $27 at jacquieaiche.com and comes with 7 sheets of chokers, knuckle tattoos, cuticle tattoos, arm bands, chains and a DIY nameplate in a gothic font.  You can take inspiration from Rihanna's tats, like her tribal-inspired hand tattoo, or mix and match to your heart's content! They're easy to apply in seconds and last for about a week. Remember, these tattoos are only temporary, so don't be afraid to get creative and experiment!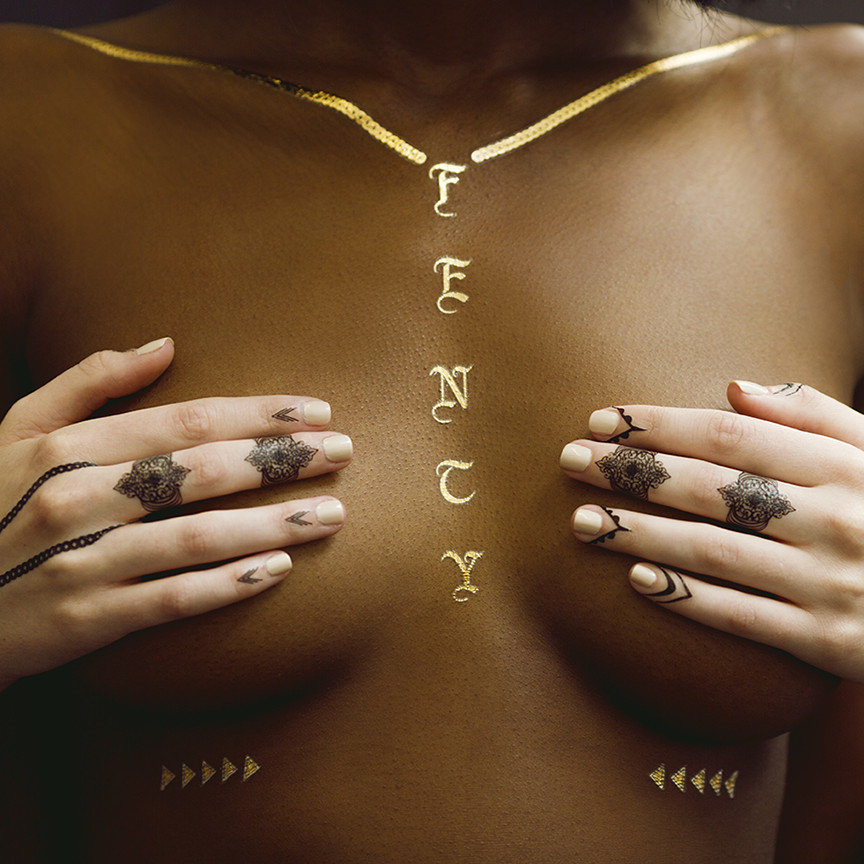 Aiche has also said that creating the line was "a really collaborative process between Rihanna and myself," and the end result is a beautiful fusion of these two stylish ladies' tastes. Even better, the two enjoyed the process so much that they're not stopping here! Aiche has said that they'll be doing another round of tattoos, describing the next batch as "a little softer and sexier with some unexpected inspiration" We can't wait to see what they come up with next!