There exist numerous fashion rules for plus size women, which help them look slimmer. Find the best ways of expressing yourself in the latest trends and create your astounding look. However, in this post, we have decided to offer the following plus size fashion rules that you can break.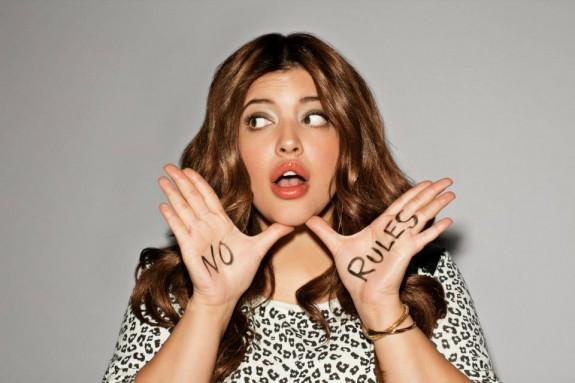 The Slimming Feature of the Black Shade
Though, you will have a slimmer figure in black, you are not obliged to wear it all the time. For the same effect, you may go for the navy shade or for the brown with chocolate undertones. If you pull off all black, you may add several bright accessories and wear a bright makeup to look more interesting.
Avoid Wearing Loose Outfits
Wearing loose outfits is another plus size fashion rule that you can break. Pulling off loose outfits, you will look even fatter. Thus, you had better opt for close-fitting skirts or pants. Tunic, accessorized with a nice belt is another great choice for plus size women.
Skip Wearing Horizontal Stripes
Plus size women should definitely break the fashion rule of wearing horizontal stripes. At least, you may opt for stripes, which are thinner. Otherwise, you will look fatter. While trying horizontal stripes, team them with deeper tones.
Avoid Wearing Bold-Printed Outfits
Skipping bold-printed outfits is among the plus size fashion rules that you may break. You may rock only outfits with tiny prints in order to skip looking fuller. Blending two various prints is a great option, as well.
Avoid Wearing Bold Tones on Your Bottom
Plus size women are recommended skipping bold tones. Though you may look graceful, you had better stay away from bold hues or team them with a tunic. Blazer may also be pulled off over your bold-toned bottom.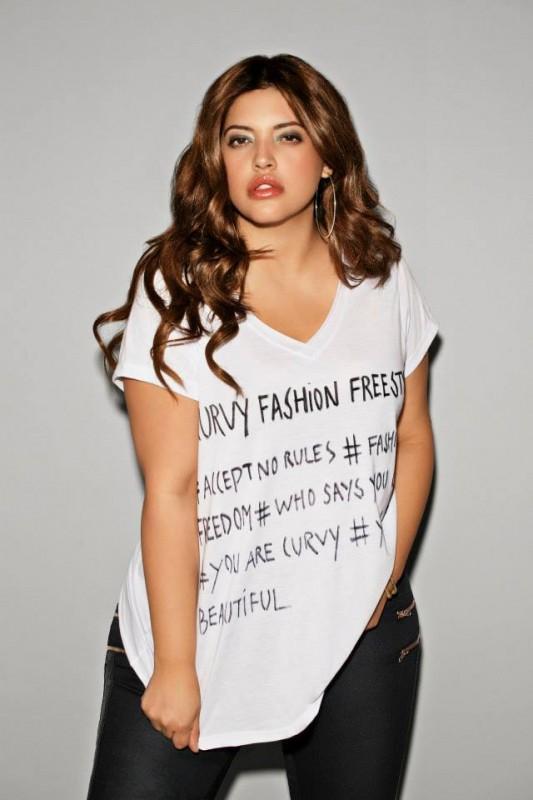 Avoid Wearing Shapewear
Shapewear is one of the plus size fashion rules you should break. Though it may seem like you obtain a slimmer figure while pulling off a shapewear, you will face problems with your health later. Your blood circulation will suffer greatly. Thus, never try them for a long time.
Skip Bright-Toned Tops
If the black-toned top seems a bit boring for you and you are seeking for another shade, which will make you look thinner, you may go for layering. To look stylish, you may team your bright-toned jacket with a black sweater. You are advised to go for a turtleneck for a great balance.
Stay Away from Skintight Jeans
Try to be far away from skintight jeans, as it is a plus size fashion rule that you can break. If you don't want to show off your hips, you may pull off long tops. If you are fond of tight jeans, you can try the ankle-fitting variant. Forget about flats and high platforms.
Covering Your Body
Plus size women are recommended covering their body. However, if you wish to experiment with crop tops and short dresses, bravely pull them off and add a blazer.
The mentioned above plus size fashion rules should be broken, if you look for an elegant and gorgeous look.