The great model and actress, having an American origin, reveals the secrets of her shocking look. We always have something to take from Megan Fox. Get acquainted with the beauty lessons from Megan Fox.
1.  Astounding Lashes
Megan Fox always thrills us with her screaming lashes. She applies mascara in several coats and goes for faux lashes. Appearing on the red carpet, the famous model curls her lashes and makes them long. She pairs her stunning eyes with a glamorous makeup.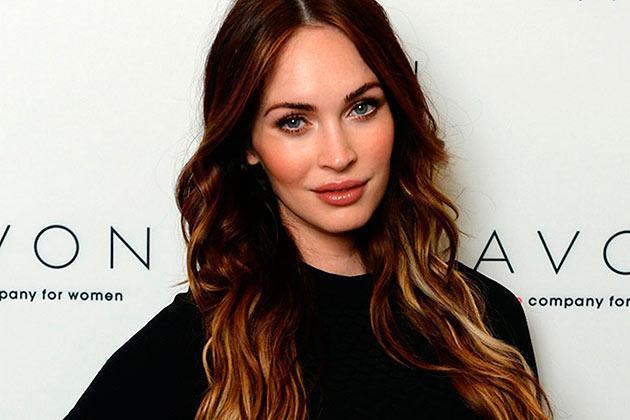 2.  Two Tones of Red Lipstick
Having two tones of red lipstick is one of the beauty lessons from Megan Fox. She pairs her red lipstick with orange undertones with her youthful and wet-looking makeup. The smokey eye makeup goes ideally with her wine shade lipstick.
3.  Simple but Gorgeous Hair
Fox never goes for complicated hairstyles. She always keeps her hair simple, wearing either loose wavy hairstyles or straight ponies. This beauty lesson is your key to an appealing look.
4.  Rosy Lipstick with a Little Gloss
To get luscious lips you had better follow another beauty lesson from Megan Fox. She wears a rosy lipstick with a little gloss and gets fuller lips.
5.  Retro Look
If you want to wear the 40s hairstyle, you had better take lessons from Megan Fox. For a modern look, she creates retro waves and pairs it with a subtle makeup.
6.  Center Section with a Wavy Hairstyle
For a schoolgirl look, you may opt for a center section and make your hair straight. However, Megan Fox recommends achieving a grown-up look with a center sectioned wavy hairstyle.
7.  Attractive Look without Smile
You may look charming in photos even without smiling. Go for another beauty lesson from Megan Fox and look mysterious and ideal.
8.  Shape Your Brows Ideally
Even when Megan Fox wears natural makeup, her perfectly shaped brows make her look screaming. She reveals one of her beauty secrets and advises to fill in your eyebrows, using an eye shadow, which has a creamy texture.
9.  Take Over-the-Shoulder Glance Posture
Megan Fox teaches you how to look at the camera. Look at the camera over your shoulder and have a chance to highlight your pretty cheekbones.
10.  Go for Subtle Makeup and Simple Hairstyle with Your Bold Gown
If you want to look gorgeous at any event, Fox advises to wear a bold gown. In order to make everyone pay attention to your dress, you had better opt for a subtle makeup and keep your hairstyle simple. This beauty lesson will help you achieve your aim.
11.  Have a Casual Look
Even celebrities are tired of screaming looks and they opt for casual hairstyles and makeup. Megan Fox gives preference to ponytail hairstyles and a little makeup.
Don't hesitate to follow the beauty lessons from Megan Fox. She gives you a real chance to feel gorgeous and trendy.
See also: The Best Eyebrow Shape for Your Face
Best Makeup Tips for Your Engagement Day