Making plans for an unforgettable trip during the sunny days of the  amazing spring season? Well, why don't you seek for inspiration in our small list of the best travel sports to visit in April and get some incredible travel ideas that will make you even more excited about your trip? Follow reading below to find out the most inspiring, adventurous places to visit and get ready to have the most memorable days of your life!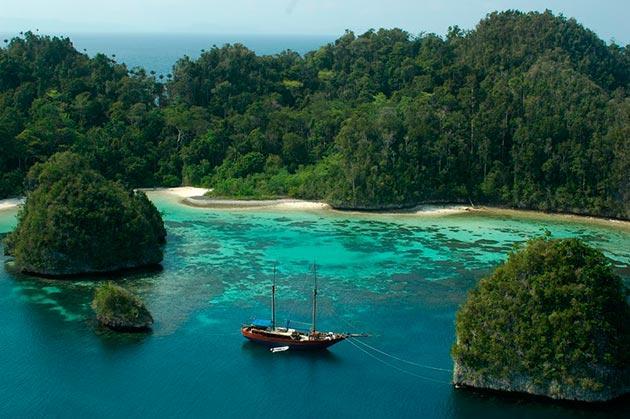 Best Travel Spots for Spring Season: Raja Ampat Indonesia
The reason why we suggest you visit this specific place in April is because the weather is simply perfect in Raja Ampat at that specific time of the year. The jaw-dropping beauty of the nature and all the heaven-like places in Raja Ampat not only will help you relax for a while and forget about the stressful routine but also will inspire you to even test your art skills!
Best Travel Spots for Spring Season: Seville, Spain
One of the best places to visit if you want to experience the spirit of the Catholic feast of Holy Week appears to be one of the most beautiful cities of Spain, Seville the city where no one ever gets bored! The beautiful churches, the exciting bars and restaurants are just part of the wealth of the magic city of Seville!
Best Travel Spots for Spring Season: Yunnan, China
One of the most exciting reasons for you to visit Yunnan appears to be the Water Splashing Festival that's celebrated every year! A three day long festival program that includes interesting activities such as parades, sand-sculpting and open air market shopping!
Best Travel Spots for Spring Season: Copenhagen, Denmark
Well, it is not surprising that Copenhagen is considered as the most dynamic city of Denmark as it appears to be the one of the oldest capitals of Europe with a royal touch in architecture and a rich history to explore!
Best Travel Spots for Spring Season: Louisiana, USA
Once we mention about Louisiana being the city of jazz music there won't be much more to say as everything is said by that simple statement. Unforgettable festivals, western atmosphere in the diverse bars, good music and warm spring weather are just part of the magic promised by the heart of New Orleans!
See also: Top 10 Eco Travel Destinations for 2014