Long hair means a wider choice of hairstyles, as long hair is incredibly flexible: you can wear it loose, curl it, braid it, collect it in a bun or a ponytail. For this and some other reasons, many celebrities too opt for long hairstyles when it comes to styling their hair. It's time to take a look at those celebrity-inspired hairstyles (who knows, maybe you'll find the perfect hairstyle for you!).
Kim Kardashian, straight with blond highlights
Kim has gone blond! We don't know whether it's because Mr. West loves the blond look on Kim better or because Kim just wanted a change in her looks, but the new mommy is no longer a brunette! Her new hair matches perfectly with her skin tone and layers give some texture to the whole look. Well done, Kim!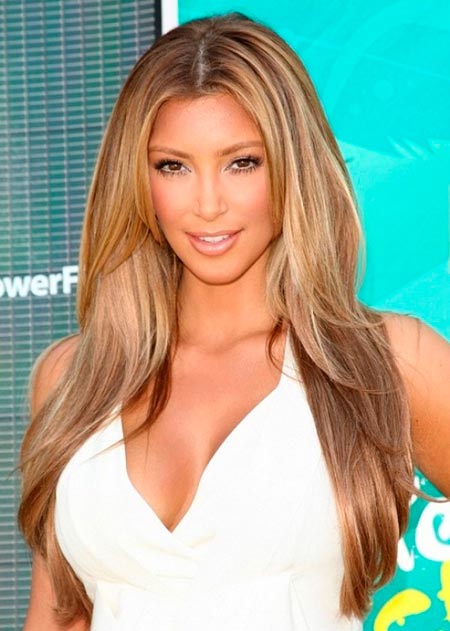 Lana Del Rey, side swept curl
In a very short time Lana Del Rey has managed to become the style icon of many girls and women. Her long, curly hair which Lana usually wears loose and lets cascade over her shoulder, is something we could die for!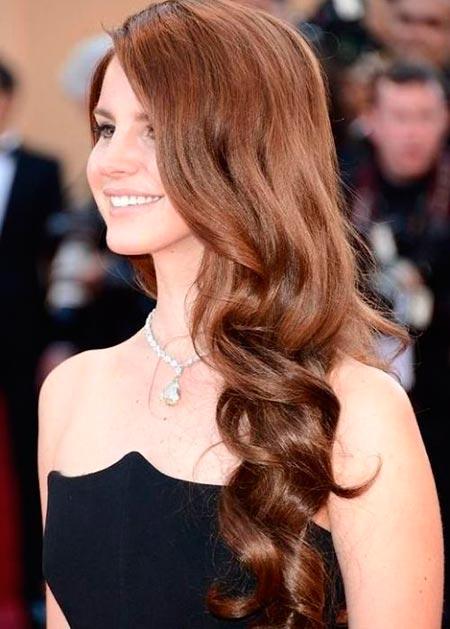 Beyonce, straight low ponytail
Who thought a ponytail can look this sexy? Well, given the fact that Beyonce makes everything she wears look amazing, we are not surprised, nope, not even a bit. To get Lady B's sleek and long ponytail, collect your straightened hair right above the nape of your neck and secure it with elastic. For more refined look, hide the elastic under a small strand of hair.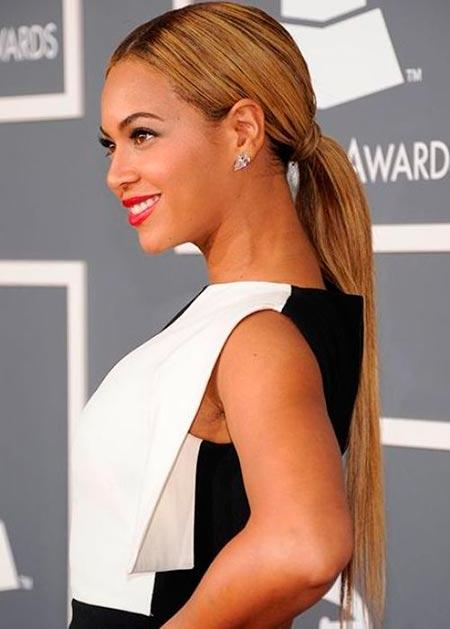 Vanessa Hudgens, crazy waves/curls
If you have thick, curly hair like Vanessa, consider yourself lucky. Yes, at times you feel you'll die thousand deaths until all of your hair is perfectly straight, but believe us when we tell you that nobody can rock the fiesta-festival look better than you do.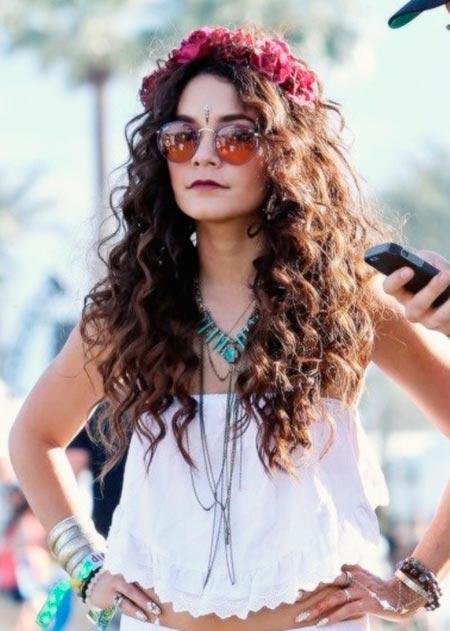 Kelly Osborne, big topknot
Topknot is one of our favorite classics. Kelly has tried to add some twist to the hairstyle by wrapping a shimmery scarf around her hair before creating the topknot. Her winged eyeliner has made the look even more dramatic and her nude lips added some romanticism to the look.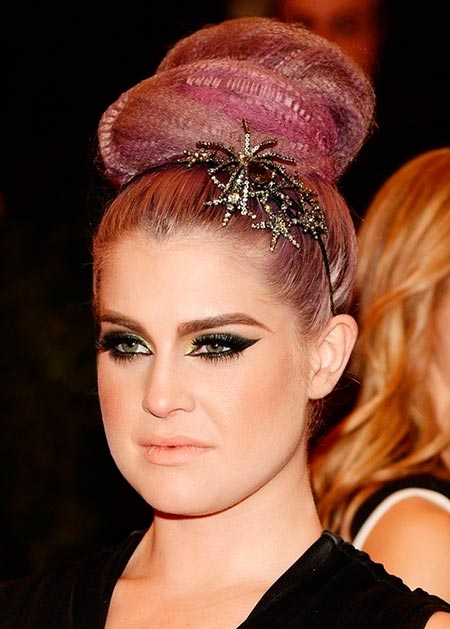 See also: How to Use a Curling Iron to Style Perfect Beachy Waves
The Low Ponytail Trend for 2014