Travelling keeps us young and alive, it gives us the amazing chance to try something new, be it a new type of activity, food, a piece of clothing, etc. Today we are going to be talking about the coolest places on earth where you can get your own portion of adrenaline and help bring out the adventurous side in you.
Cycling in the Icefields Parkway, Canada
Want to take a mountain-biking tour? There's no better place than the Icefields Parkway in Alberta, Canada. The road is about 230km long and is possible to ride in 2-3 days. It's surrounded with mountains, the cleanest of the lakes and is rich in animals (mammals in particular). In other words, pleasant for the body and pleasant for the eye!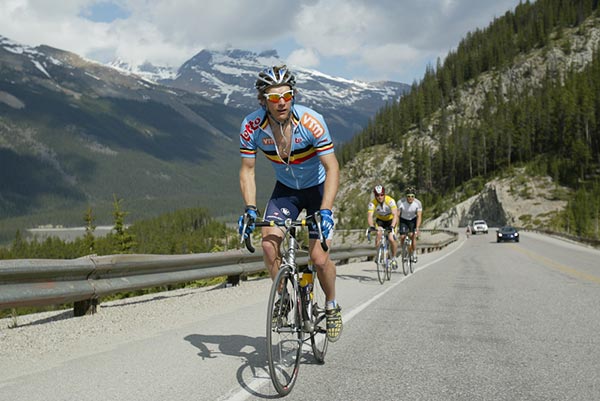 Bungee jumping at Verzasca Dam, Switzerland
If the phrase bungee jumping had your adrenaline running, then Verzasca Dam is just for you. After all, this is where Mr. James Bond (Pierce Brosnan) jumps off in Golden Eye (1995) opening scene. Jumps usually take place between Easter and October. So go ahead, make Mr. Bond proud of you!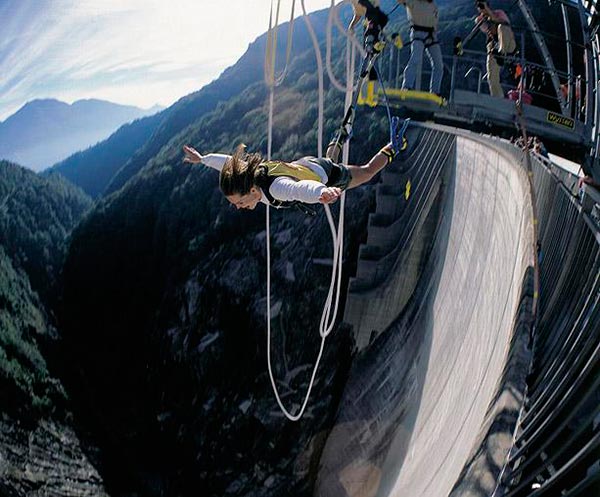 Rock climbing at Krabi, Thailand
The small town of Krabi in Thailand has a nature to die for! And just imagine climbing rocks there! This is why Krabi is one of the most famous rock climbing destinations in the world.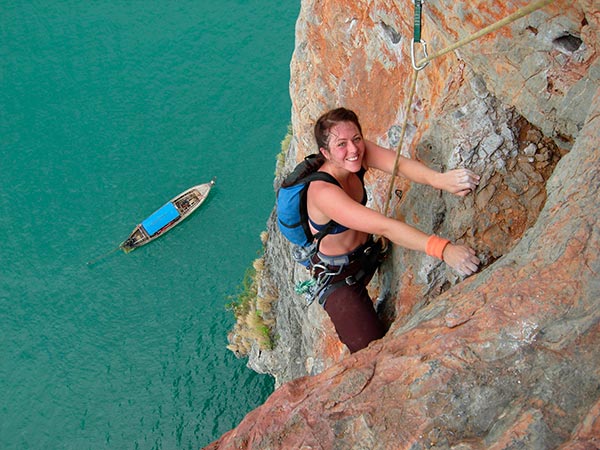 Kayaking on Glacier Bay, USA
If you are a fan of kayaking, Glacier Bay National Park and Preserve in Alaska is exactly the kind of place you should be looking for. It features 10 glaciers flowing down from the mountains which fill the sea with icebergs. You'll start on a tour boat and get off where your heart will please.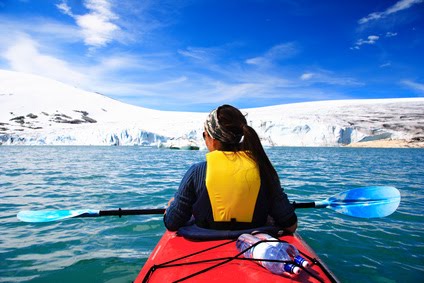 Swimming with killer whales, Norway
Now this is for the bravest people out there. If you are one of them, then orcas in Norway expect you. Every year, for about 3 months or so, they start chasing a feed of hearing and this is in fact the best time to try to "swim" with them.
They say the ship is safest when it is in port, but that's not what ships were built for. So go on, explore, get lost, try things you have always been afraid to try, get to know new cultures and people, learn as much as you can. Live your life to the fullest, so when you look back at it many years later, there will be things to remember.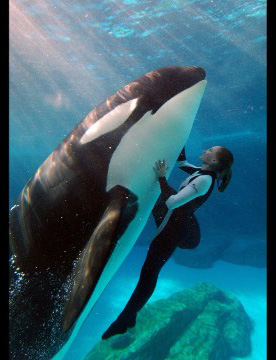 See also: 7 Ultimate Travel Spots of 2014