Forget about face lifts and Botox. There are simpler (and cheaper) procedures that can make you look younger. Although the results of these procedures may not be immediately visible, they can still be effective if done systematically.
Tip #1: Fighting the wrinkles around your eyes
The wrinkles around your eyes can give out your age very easily. As the skin around your eyes is very thin, this is the first place for the wrinkles to appear. Although it probably will not be possible to remove the wrinkles altogether, using eye creams and serums will help you to reduce them.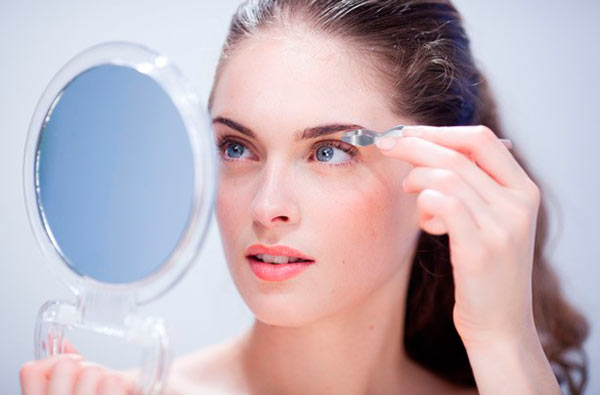 Tip #2: Using oils
Natural oils such as jojoba, maracuja, argan oils are great for having tight and hydrated skin. Apply oils to your skin before going to bed and leave it on overnight. This way you will avoid having a sticky and oily face during the day.
Tip #3: Exfoliating
To remove dry, dead skin cells and to achieve healthy, glowing skin, use different sorts of facial scrubs. Exfoliation will also destroy the acne-causing bacteria.
Tip #4: Choosing the right makeup products
If you use makeup every day, it's important to choose products that will not damage your skin after systematic use. Try to look for products, which don't contain sulfates, fragrances and parabens. Also, remember that the more makeup you use, the faker and less natural you will look.
Tip #5: Giving the necessary vitamins, minerals, etc. to your skin
A well-balanced diet is of utmost importance. Nourish your skin with the vitamins, minerals and nutrients it needs. Vitamin A is a good wrinkle-fighter, it smoothes roughness. Vitamin C can prevent aging changes; Vitamin K is great for removing the dark circles around your eyes. Giving your skin the amount of water it needs will make it glow.
Tip #6: Exercising
Your body needs exercising even when you have a slim figure and are not in need of losing any pounds. Regular physical activity helps to keep your body fit, gives you energy to keep going during the day and can cure insomnia! So ride a bicycle, run, walk, do Yoga!
Tip #7: Caring for your hair
It's no secret that hair gets thinner with age. No matter how much you try to prove yourself the opposite, when you are 50 you will not have the hair you had in your 20s. To have better and well-groomed hair, apply masks to your hair, do not use flat irons and blow dries too often, don't wash your hair every day.
Forever young, we want to be forever young! Whether we like it or not, aging is a natural process and a part of our lives. We can't stop it, but caring properly for our body, skin and hair can slow down the process.
See also: Tea Tree Oil Beauty Uses
How to Prepare Your Skin for Spring