"Will these pants look good with a red blouse?" "Do these shoes match with my dress?"" Can I wear this with this?" The chain of these kinds of questions is interminable. It is true though. Not every color goes with every color. There are some rules. Rules that some people break sometimes. But we are not rule-breakers, are we? We are women with defined sense of fashion. We want to look good. We know how to look good!
In the following article, we are going to present the best color combinations to wear in winter. As it is winter outfit we are talking about, we will try to refrain from using bright colors.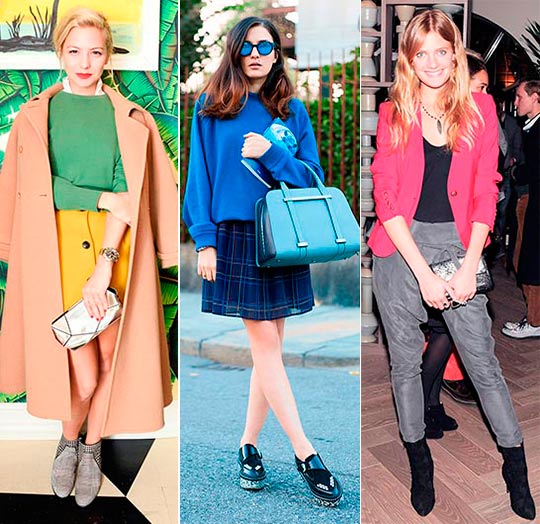 Beige with Forrest Green and Ruby Red
Being a neutral color, beige looks perfect with dark shades of green and red. Olivia Palermo has matched forest green leather skirt with ruby red heels and beige cardigan.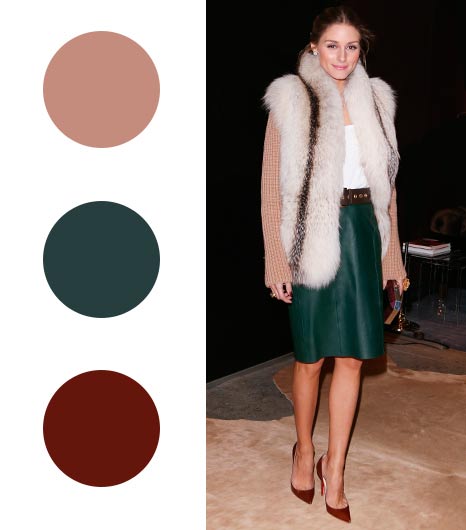 Cardinal Red with Camel and Maroon
Camel and maroon have the same color tones, and cardinal red adds a little edge to the combination. Shini Park has combined camel coat, red scarf and maroon handbag.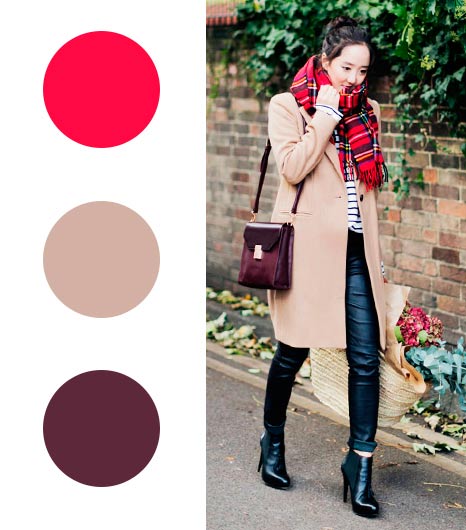 Dark Pink with Black and Slate Gray
To save the whole image from becoming too dark, Constance Jablonski has added a pink blazer to a pair of grey pants and black tank top.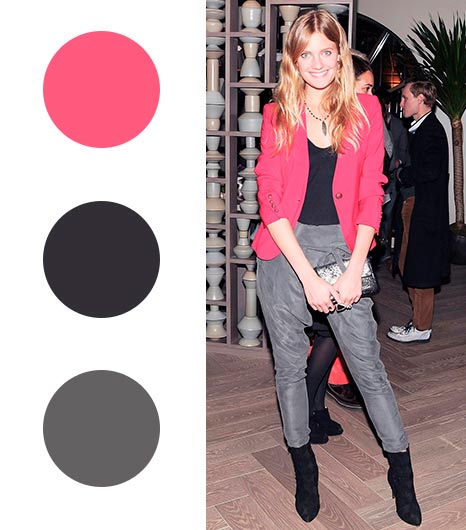 Royal Blue with Powder Blue and Navy
The combination of three shades of blue looks really refreshing! Eleonora Carisi has matched royal blue sweatshirt with navy skirt and powder blue leather bag.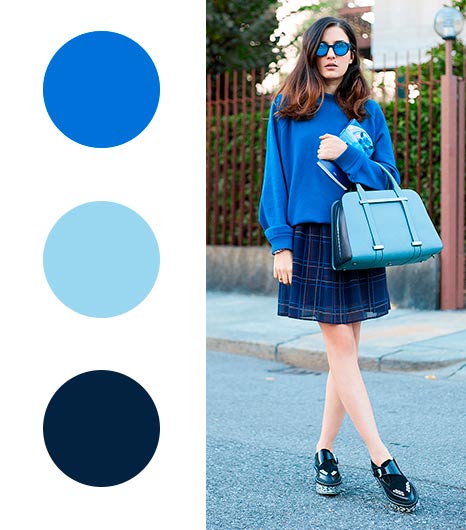 Dusty Blue with Cranberry and Beige
Jessica Alba was seen strolling wearing simple jeans with beige plaid shirt, a cranberry cardigan and a blue fedora hat.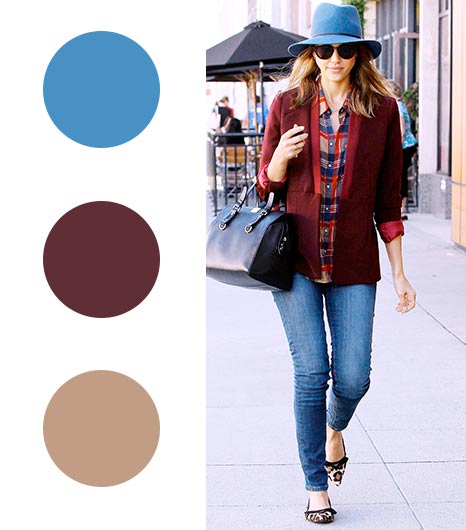 Ice Blue with Navy and Forrest Green
Two shades of blue look pretty natural with a dark shade of green. Jenna Lyons has gone for combination of a navy shirt, forest green heels and an ice blue clutch.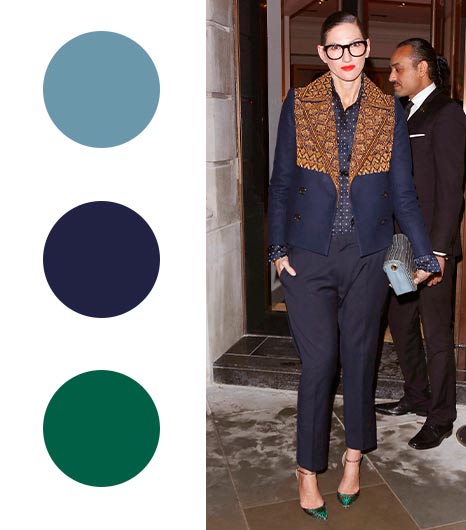 Gray with Ballet Pink and White
The combination of soft colors such as gray, light pink and white sure looks harmonious and elegant! A white skirt, gray sweater and ballet pink coat look good on Zina Charkoplia.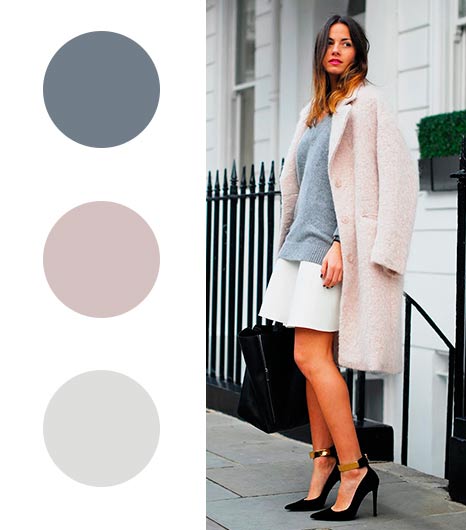 Lilac with Sea Green and Cobalt
The way Ella Catliff has matched lilac with sea green and cobalt is fantastic! Sea green skirt, lilac blouse and cobalt handbag create a smart, peaceful image.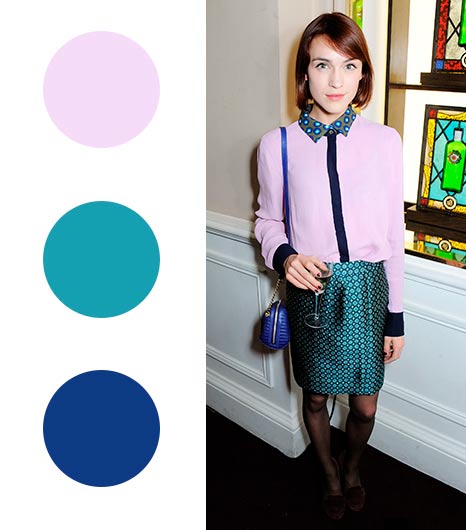 Camel with Moss Green and Yellow
We have always known how great the combination of green and yellow looks. But camel with green and yellow? That is something new. But that is also something we (and Annabelle Dexter-Jones) approve.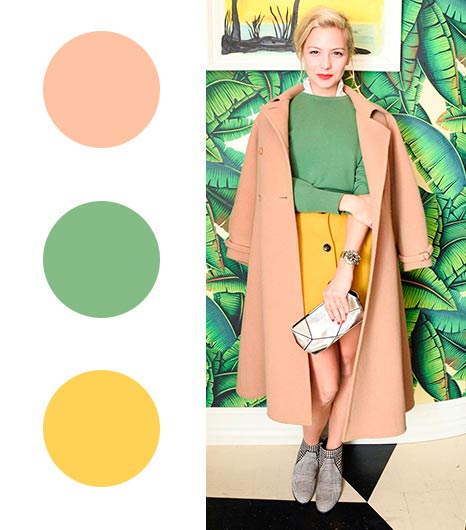 Chartreuse with Sky Blue and Navy
The image created by Blair Eadie oozes confidence, it's bold, but feminine. A simple combo of a sky blue skirt, navy handbag and chartreus sweater is inspiring and positive.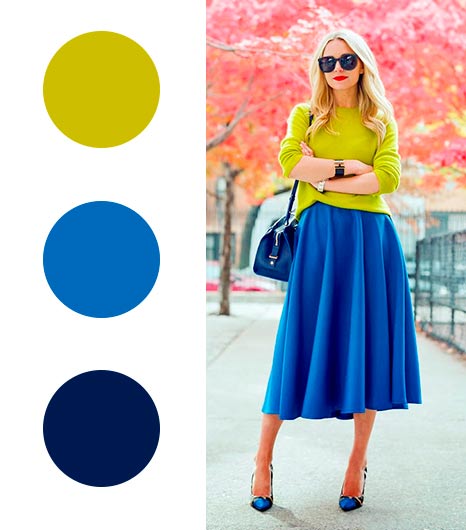 Photos: whowhatwear.com
See also: How to Choose The Best Shoes for Your Pants
Fashion Tips to Make Your Legs Look Longer