What can't only be done by interweaving 3-4 strands of hair! Braids are probably the only hairstyle appropriate for any occasion be it a charity event, walk on red carpet, a birthday party or your own wedding. They are feminine, elegant and sometimes even life-saving! Yes, life-saving! What do you do when you have a bad hair day? Wearing a hat sounds like a good option, but braiding your hair is an even better one!
Although braids originated in Ancient Egypt more than 4 thousand years ago, they still remain popular nowadays. Many celebrities choose braided hairstyles for attending different events and galas. Let's take a look at some of the braided hairstyles worn by famous celebrities.
Australian actress Nicole Kidman has made a low bun of spiraling braids on the back of her head, which resembles a rose. The hairstyle gives Nicole a pure and divine look and is complemented with light brown eye shadow and pink lipstick.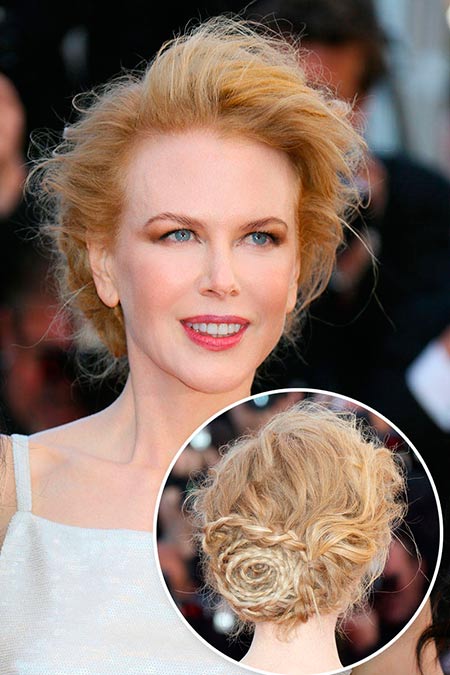 Cheryl Cole's loosely braided hair, which resembles that of Princess Jasmine from Aladdin gives her very feminine, but at the same time, very wild look. Cheryl wearing this hairstyle with a backless dress makes it even more effective.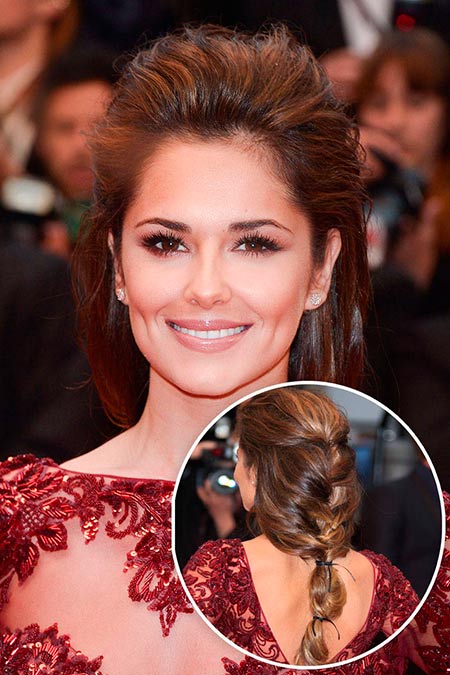 Hayden Panettiere's full crown braid, which resembles a halo, gives her an angelic look. It starts behind one ear and going around the head, ends behind the other one. For achieving this kind of hairstyle, having the hair flat-ironed before braiding makes the braiding process much easier.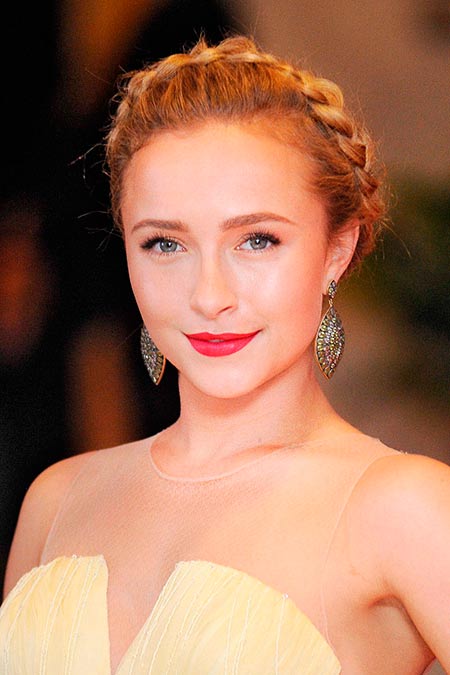 Jessica Alba has complemented her topknot with a braid in the back of her hair going all the way up and meeting the topknot. To get this hairstyle, you need to part your hair horizontally in two. The upper half will constitute the topknot, while the lower one will be braided into a French braid and then fastened with the bun.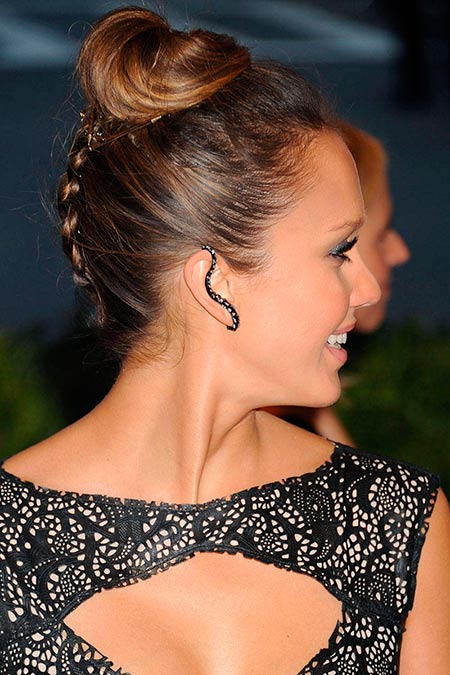 Kristen Stewart's fishtail messy braided hair gives her a casual and independent look. Fishtail braid is done by interweaving only 2 sections of hair. If you feel that your braid is too thin, try opening it up a little. It will look more opulent.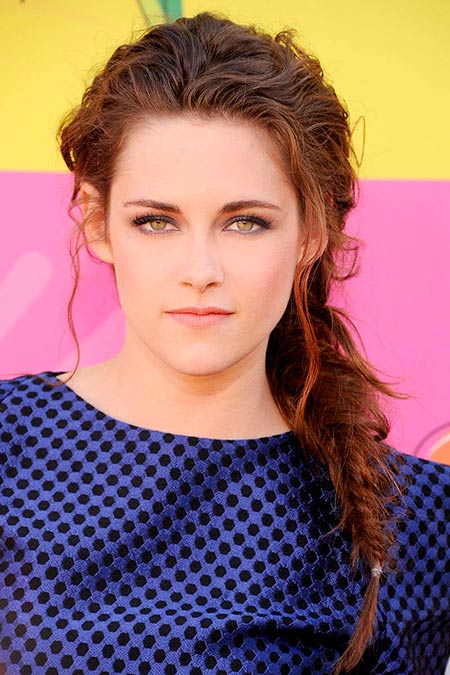 Salma Hayek's messy bun is complemented with two braided garlands. The small braids look like elastic headbands holding the bun together. Both fashionable and classy!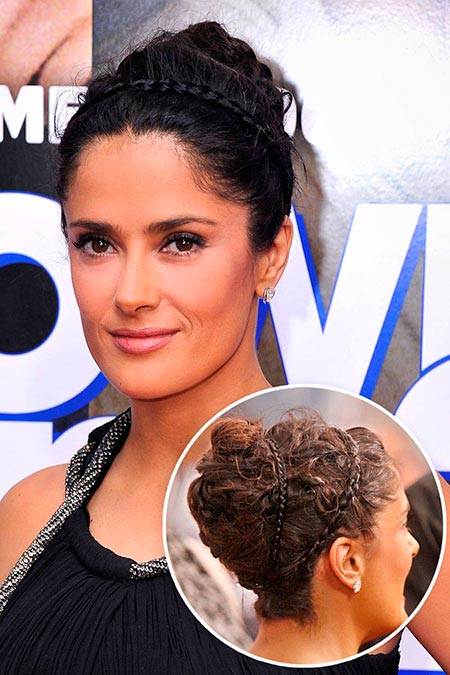 The downward milkmaid hair braid worn by Taylor Swift can be achieved by forming 1 braid behind each ear and overlapping them, then mingling it with 2 half-French braids. Just like in ancient Greece!
So there are plenty of types of braided hairstyles and you're free to choose any of them, depending on whether you want to look like an Arabic princess, a woman from Ancient Greece or just a girl going to a party with her friends.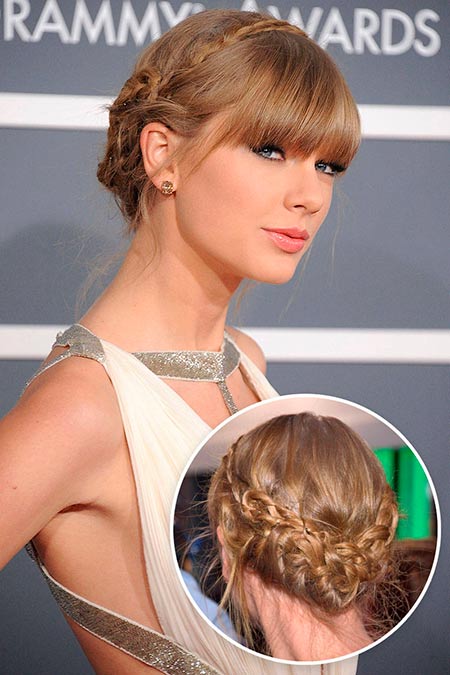 See also: Lovely Long Bob Hairstyles Inspired By Celebrities
Runway Inspired Hairstyles for Spring 2014