Fashion is a dynamic and ever-evolving industry, with trends coming and going faster than we can keep up. Each season, designers unveil their latest collections on the runways, showcasing innovative designs, fresh styles, and captivating trends. These runway looks serve as a source of inspiration, setting the stage for what will soon dominate the world of fashion. In this article, we will explore the hottest fashion trends of the season, providing you with a guide on how to translate these runway looks into your real-life wardrobe. Get ready to elevate your style and embrace the trends that are making waves in the fashion world.
Statement Sleeves: Making a Bold Impression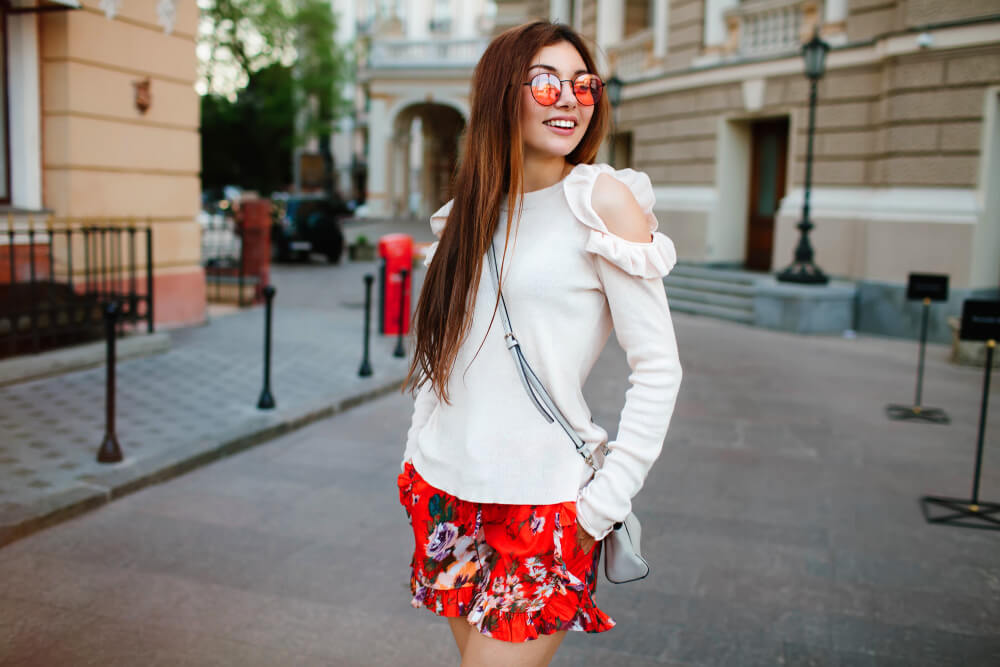 Statement sleeves have become a prominent trend, adding drama and flair to any outfit. From puffy and voluminous sleeves to exaggerated ruffles and cut-outs, this trend is all about making a bold impression. Opt for blouses, dresses, or even jackets with statement sleeves to instantly elevate your look. Whether you choose a romantic, bohemian style or a structured and modern silhouette, statement sleeves are a must-have addition to your wardrobe this season.
Colorful Leather: Unexpected Hues
Leather has always been associated with edginess and sophistication, but this season, it's all about adding a pop of color. Designers are embracing unexpected hues like vibrant reds, rich greens, and even pastel shades in their leather creations. Incorporate this trend into your wardrobe by opting for a colorful leather jacket, skirt, or even accessories like bags or shoes. The juxtaposition of bold colors with the timeless appeal of leather creates a captivating and fashion-forward look.
Oversized Blazers: The Power of Tailoring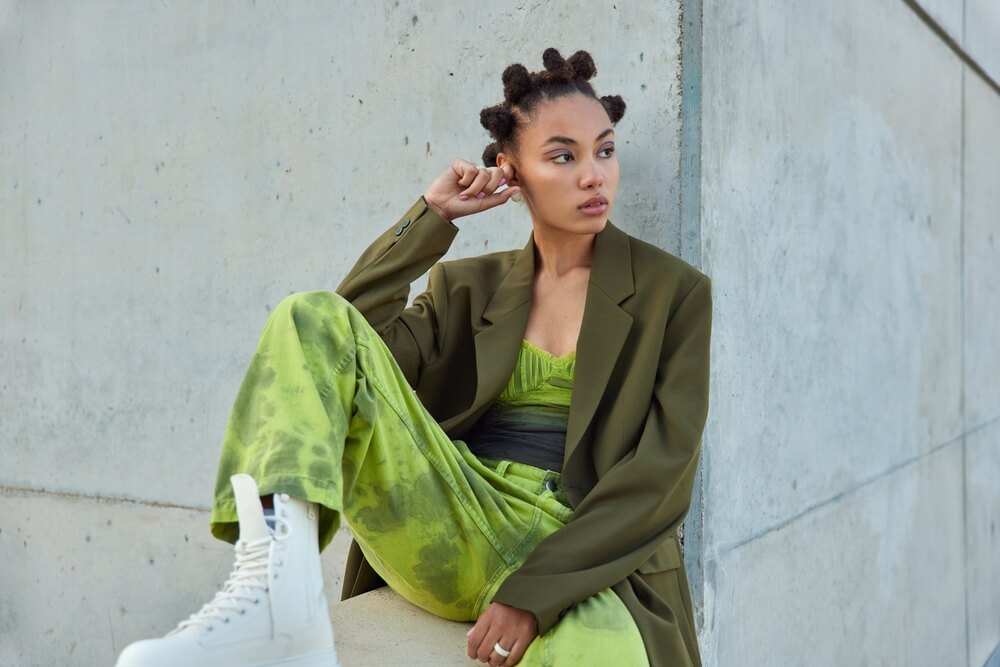 Oversized blazers have become a staple in the fashion world, channeling a sense of effortless cool and power dressing. This trend offers a fresh take on traditional tailoring, allowing you to embrace a relaxed yet polished aesthetic. Pair an oversized blazer with jeans and a simple t-shirt for a chic and casual look, or dress it up with tailored trousers and heels for a more sophisticated ensemble. The key to pulling off this trend is to find the right balance between the oversized fit and structured details.
Cottagecore: Embracing Romanticism
Cottagecore has taken the fashion world by storm, capturing our collective desire for nostalgia, comfort, and a connection to nature. This trend is characterized by flowy silhouettes, floral prints, delicate embroidery, and whimsical details. Embrace the cottagecore aesthetic by incorporating prairie-style dresses, lace tops, or flowy skirts into your wardrobe. Pair them with vintage-inspired accessories like straw hats, woven bags, or dainty jewelry to complete the romantic and ethereal look.
Chunky Boots: Comfort with an Edge
Chunky boots have become a fashion staple, merging comfort and edginess in one powerful footwear choice. These boots feature thick soles, rugged details, and sturdy construction, making them perfect for both fashion-forward statements and practical everyday wear. Pair them with feminine dresses or skirts to add a touch of contrast and edge to your outfits. Whether you choose ankle-length boots or knee-high options, chunky boots are a versatile and stylish addition to any wardrobe.
Soft Knits: Cozy Elegance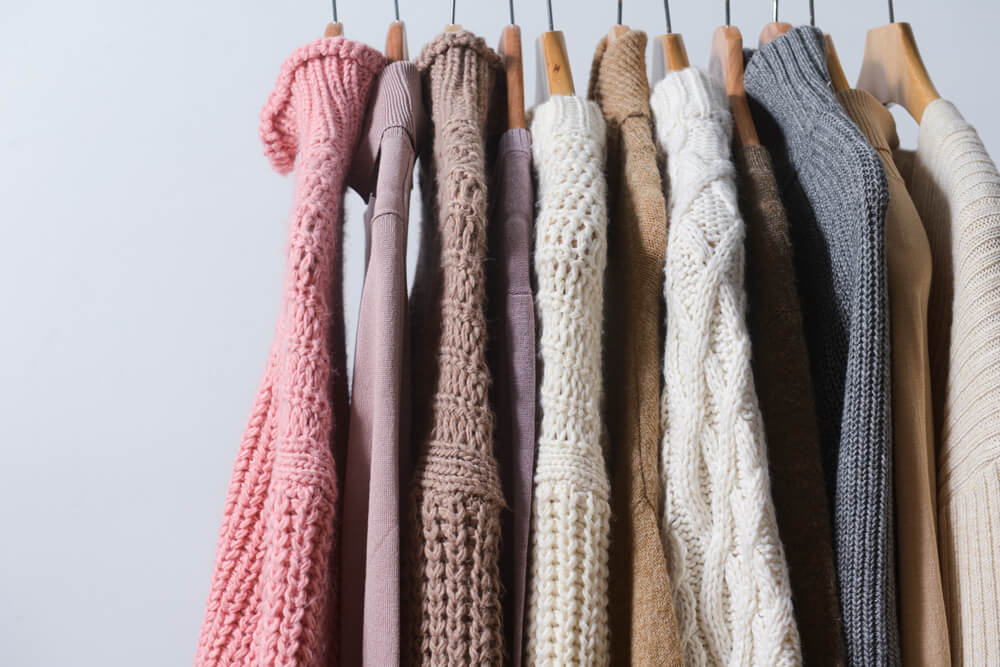 As the temperatures drop, soft knits take center stage, offering cozy comfort without compromising style. From oversized sweaters to knit dresses and cardigans, this trend exudes elegance and warmth. Opt for neutral tones like creamy whites, soft greys, or camel hues for a timeless and versatile look. Layer knits with tailored pieces or pair them with leggings or jeans for a relaxed yet chic outfit. Soft knits provide a luxurious texture and can be dressed up or down for various occasions.
Patchwork: Artistic Expression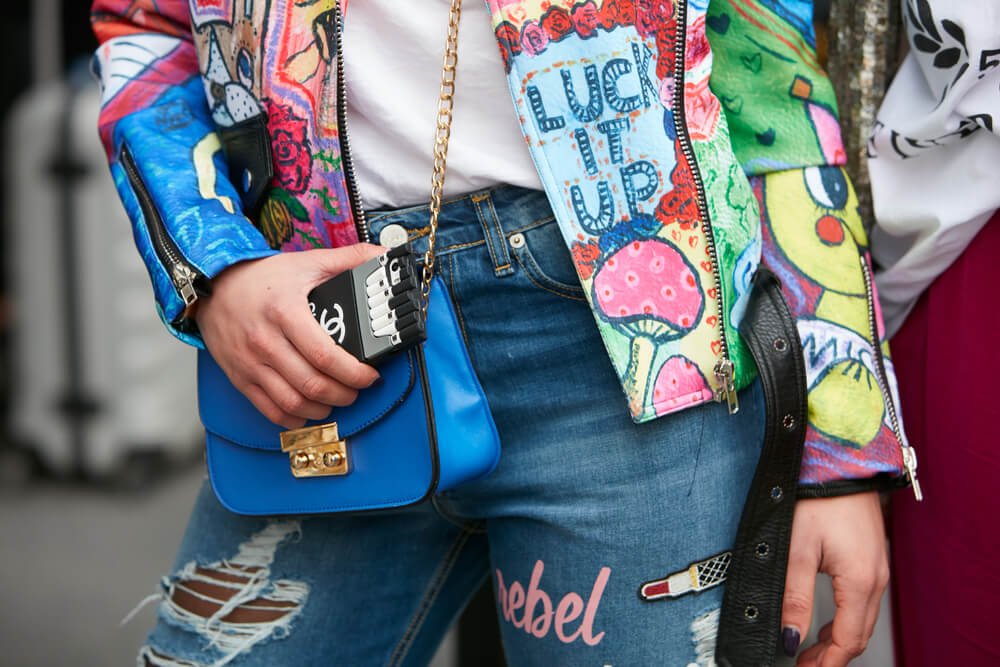 Patchwork has made a comeback on the runways, showcasing a blend of textures, colors, and patterns. This trend celebrates artistic expression and individuality, creating unique and eye-catching pieces. Incorporate patchwork into your wardrobe through jackets, skirts, or even accessories like bags or hats. The mix-and-match nature of patchwork allows you to experiment with different combinations and create a personalized style statement.
Sheer Delights: Subtle and Sexy
Sheer fabrics have been prevalent on the runways, offering a delicate and alluring aesthetic. From sheer blouses to dresses with translucent layers, this trend adds a touch of sensuality to any outfit. To wear this trend in a more subtle way, opt for pieces with strategically placed sheer panels or layer sheer fabrics under structured garments for a hint of allure. The key is to find the right balance between modesty and revealing elements to create a captivating and sophisticated look.
Modern Tailoring: Sharply Defined Silhouettes
Modern tailoring is all about crisp lines, structured silhouettes, and sharp details. Blazers, pantsuits, and tailored dresses take center stage, exuding confidence and sophistication. Look for pieces with clean cuts, precise tailoring, and interesting design elements such as asymmetrical buttons or unique lapel shapes. Modern tailoring offers a contemporary twist on traditional office wear, allowing you to showcase your personal style in a professional setting.
Statement Accessories: Bold and Eye-Catching
No outfit is complete without the right accessories, and this season is all about making a statement. Oversized earrings, chunky chain necklaces, embellished belts, and bold sunglasses are just a few examples of the accessories that are dominating the fashion scene. Choose accessories that complement your outfit and reflect your personal style. They can elevate even the simplest of looks and add a touch of personality and flair.
Incorporating the Trends: From Runway to Real Life
Now that you're familiar with the hottest fashion trends of the season, it's time to incorporate them into your real-life wardrobe. Here are a few tips on how to seamlessly transition from the runway to real life:
Choose Wisely: Not every trend will suit your personal style or body type. Select the trends that resonate with you and align with your fashion preferences.
Mix and Match: Experiment with combining different trends to create a unique and personalized look. Don't be afraid to be bold and innovative in your styling choices.
Balance is Key: When embracing a statement trend, balance it with more understated pieces to create a cohesive and balanced outfit. This ensures that the focus remains on the trend without overwhelming the overall look.
Adapt to Your Lifestyle: Consider how the trends fit into your everyday life. Choose pieces that are versatile and can be styled for different occasions, from casual outings to formal events.
Confidence is Everything: Regardless of the trends you choose to embrace, the most important thing is to wear them with confidence. Own your style choices and let your personality shine through.
Conclusion
Fashion trends come and go, but the excitement and inspiration they bring to the world of style are timeless. From statement sleeves to colorful leather, oversized blazers to cottagecore, chunky boots to soft knits, these trends offer something for everyone. Embrace the latest fashion trends and adapt them to your personal style, making them a part of your everyday wardrobe. Remember, fashion is a form of self-expression, so have fun experimenting, and let the hottest trends of the season enhance your individuality and style.