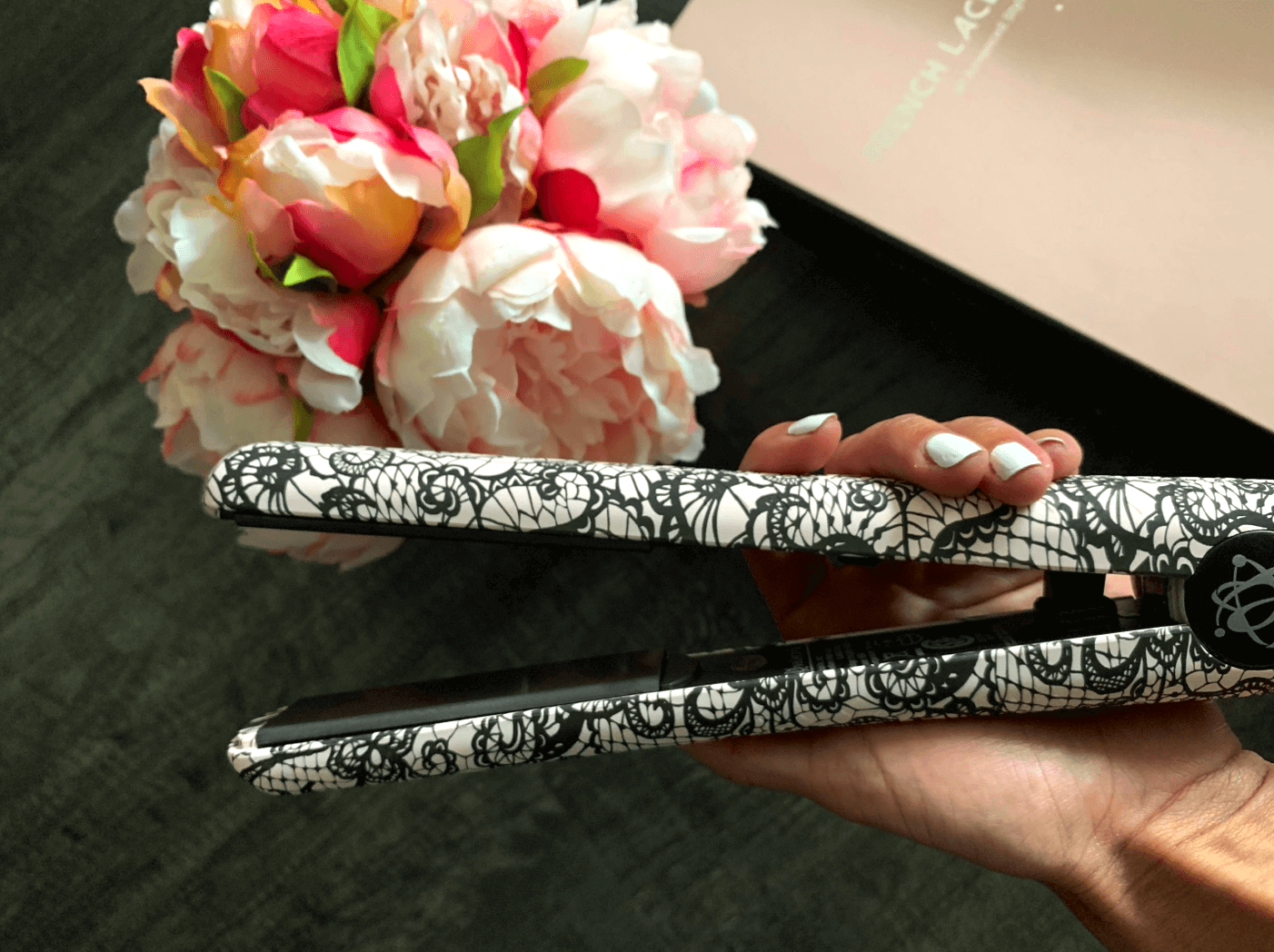 Creating the perfect hairstyle can be a challenge. But what's even more challenging is finding hair styling tools that actually work!
Ever feel like your friends with the best hair must have some hidden hair secret you don't know about? Well, spoiler alert: they are probably using the right hair tools. Quality hair styling tools can make a difference in every hairstyle, even if you're a novice at doing hair.
I definitely consider myself a novice when it comes to doing hair. Yes, I've been doing my hair for years but I don't think of myself as a master in any sense of the word. I'm sure every woman (who isn't a hair stylist) can agree with me on this.
That being said, since I have started to invest in better quality hair styling tools I've noticed a significant difference in my hair styles.
I have had long, thick hair pretty much my entire life. It has definitely been a journey with a lot of trial and error to determine different hair styling techniques. I've tried countless straighteners, curling irons and curling wands. Some tools have worked out beautifully while others wouldn't style my hair no matter how much product and technique I used.
If you are anything like me you tend to settle on hair styling tools that work decently and stick with them for a while. I don't LOVE settling but with so many different tools out there these days it can be a bit overwhelming to continue searching for the perfect tool.
However, lately I have noticed my tools haven't really been cutting it for me. They're "ok" but I seem to fight the hair styling process every time I use them, making it quite clear I've needed to try something new. 
Evalectric French Lace Infinite Styling Duo
Ask, believe and receive, because shortly after I reached my frustration with my current hair tools, I had a chance to try Evalectric's French Lace Infinite Styling Duo. Upon opening the styling duo box I was pleased to find it includes a hair straightener as well as a clipless styling wand with 3 interchangeable barrels.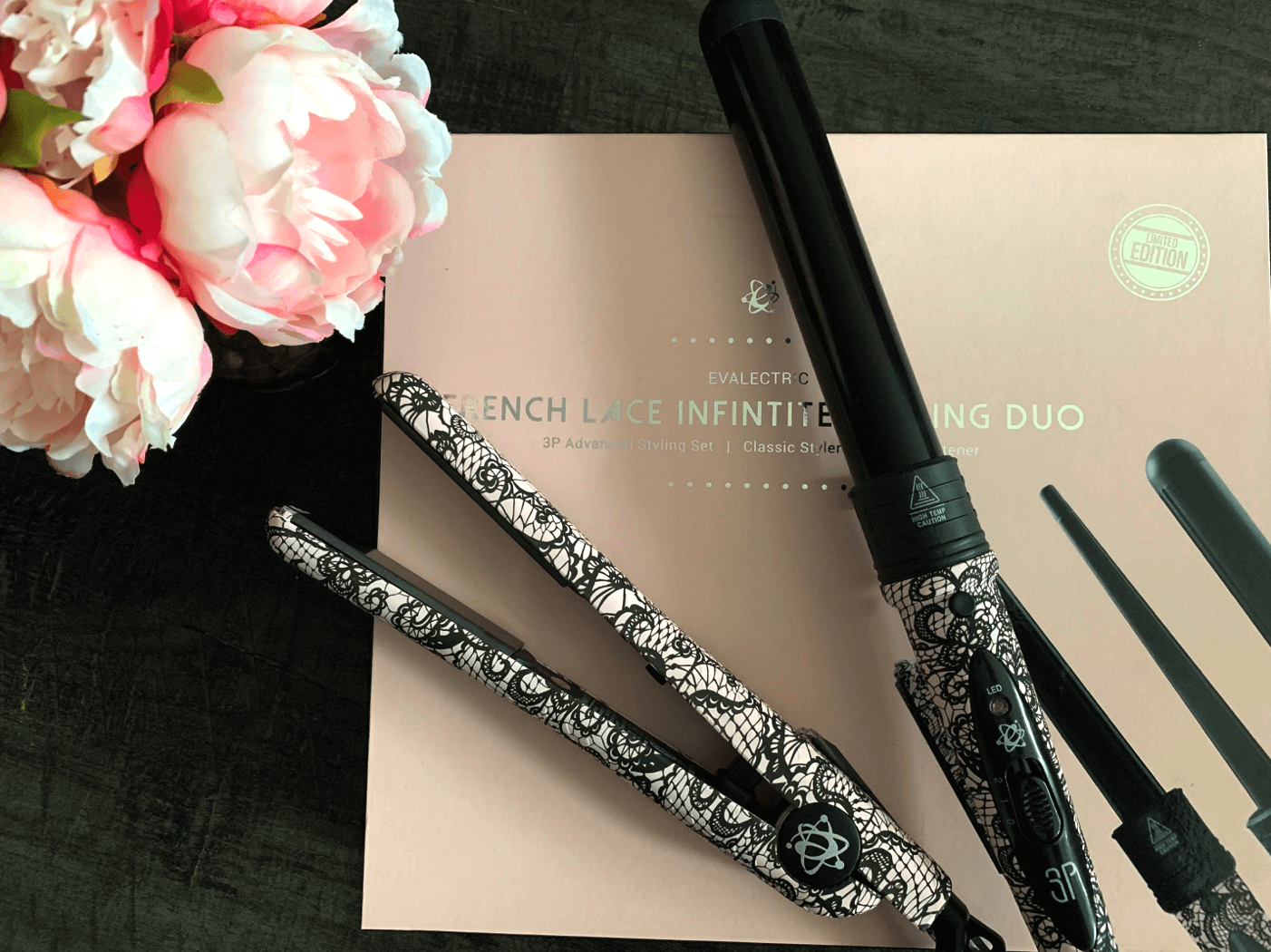 I was intrigued by the styling duo based on the first impression, admittedly I am big on packaging and visual appearance and the tools look so chic! The black and pink lace detailing is so fun and unique. Because my styling tools are generally on my vanity, aesthetic is important! I know I'm not alone in this. 
While the products looked the part I was excited to put them to the test to see what they are really all about.
Features
The hair straightener and styling wand feature onyx ceramic plates and wands. Ceramic has grown to become one of the most popular hair styling tool materials because of its effectiveness.
However, I've never used onyx ceramic. Evalectric states the onyx ceramic is said to provide negative ion and infrared heat technologies in these products.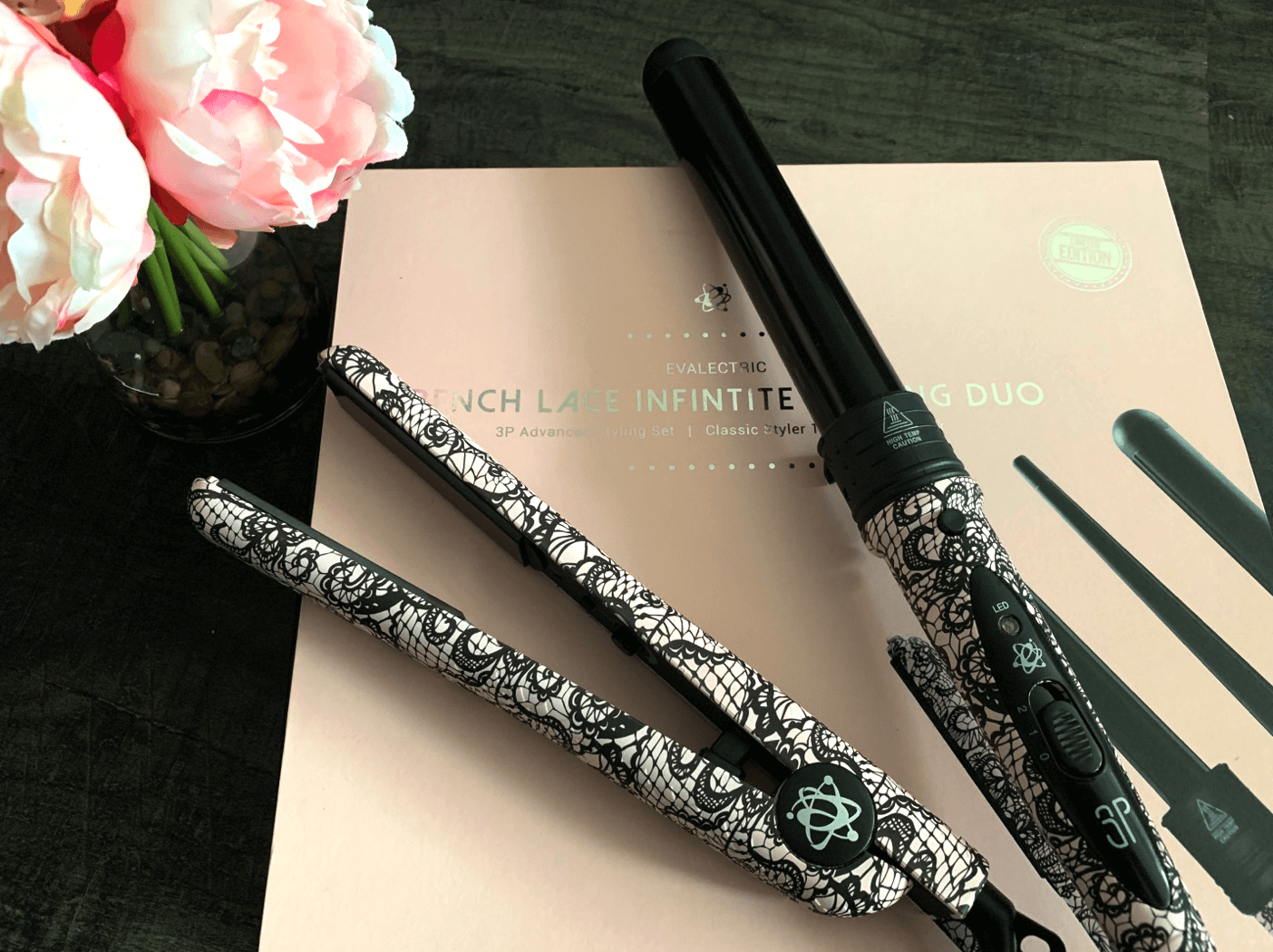 Now, if you are like me and you aren't a science expert that essentially means the tools have been designed to heat quickly, protect your hair from a lot of heat damage and assist in locking in moisture and shine for the hair.
I think every woman has experienced using hair tools that make their hair feel extremely dry and damaged, myself included. So the features based on the heat technology alone with Evalectric's styling duo definitely caught my attention. 
Personally, I tend to use my curling iron more often than I do a straightener. My typical every day hair is a wavy curl so I opted to try out Evalectric's curling wand first.
Something that caught me off guard, in a good way, with the curling wand is how lightweight it is. To be honest with you I didn't think any previous curling wands I've used were heavy by any means but Evalectric made their wand extremely lightweight – so much so I was really impressed! Let's face it, we hold the styling tools for a fair amount of time so we definitely don't want anything that's heavier than necessary.
Another feature I liked right off the bat with the curling wand was the interchangeable barrels. Each barrel is also very lightweight so even adding them to the wand doesn't add much (if any) weight.
Evalectric really thought out the sizing of their barrels, too. They vary in sizes so the set of three really gives you a lot of versatility to create any curly or wavy style you would want. Most curling wands I've used or seen in the past have interchangeable barrels that are pretty similar, almost defeating the purpose of having the option to change out the barrels. In my opinion anyways!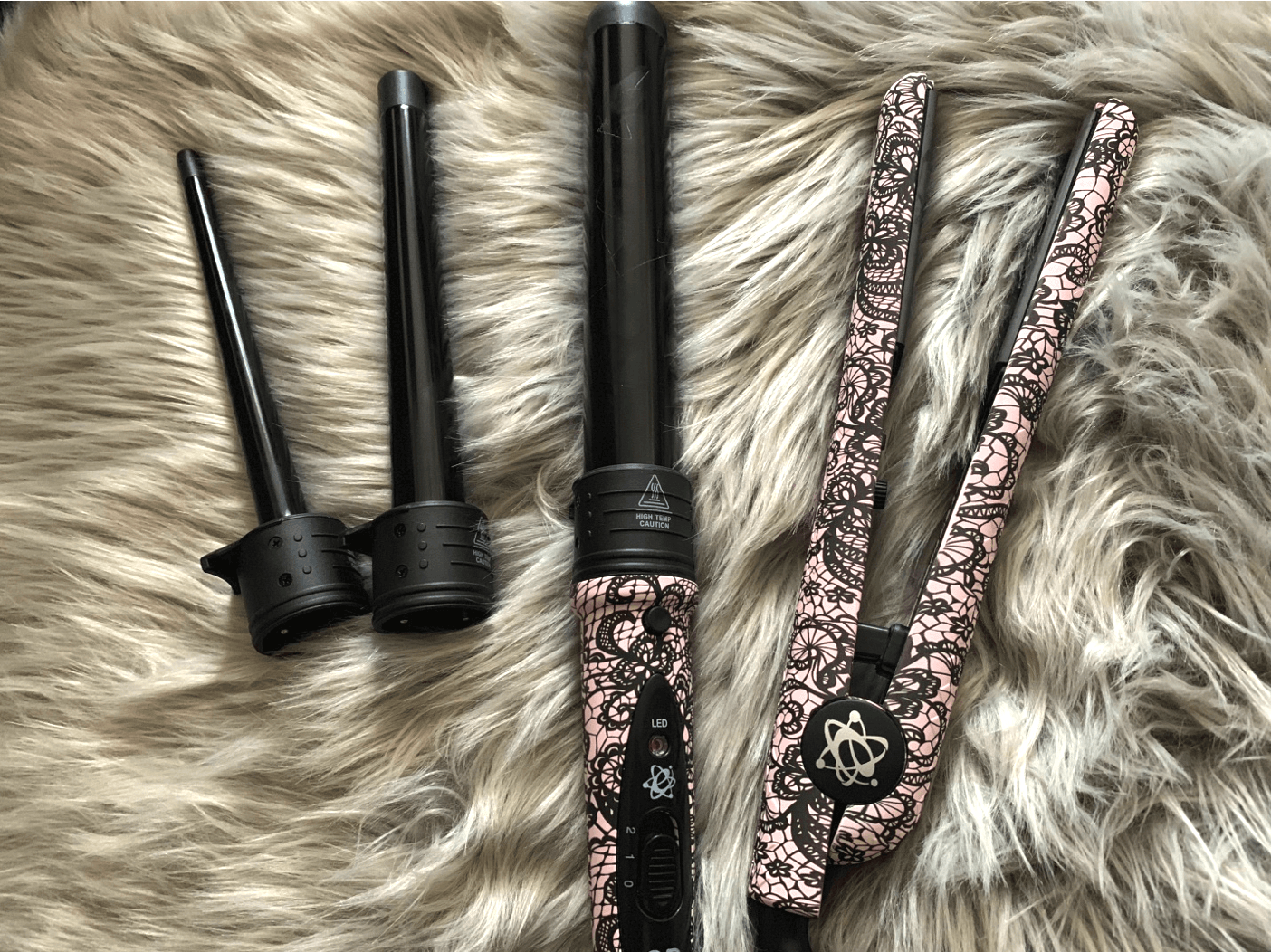 The three barrels include one option that is fairly skinny and tapered at the end, one that is a medium sized barrel width, and one that is larger. The company really thought of everything with this round-up, regardless of your hair length or type you can get a lot of different hair styles with them.
I can (now) admit, I have had multiple curling wands and irons in my vanity because I've needed different tools to get different hair styles so the fact that I can eliminate all of my current wands/irons and replace them with essentially ONE tool is huge.
Ok so now that we've established the features and aesthetics of the curling wand in the styling duo are top notch, let's get to how it actually works.
The Curling Wand
I opted to try the largest barrel the first time I used the curling wand. Since I style my hair in loose curls most often I wanted to get a sense of how my go-to hair style works with the tool.
Let me just say, I knew Evalectric states the tool is meant to heat up quickly but I was shocked at just HOW quickly the tool heated up. I always feel like a lot of brands claim to have a quick heating product, so you really never know how factual it is. Evalectric stood by their claim with this!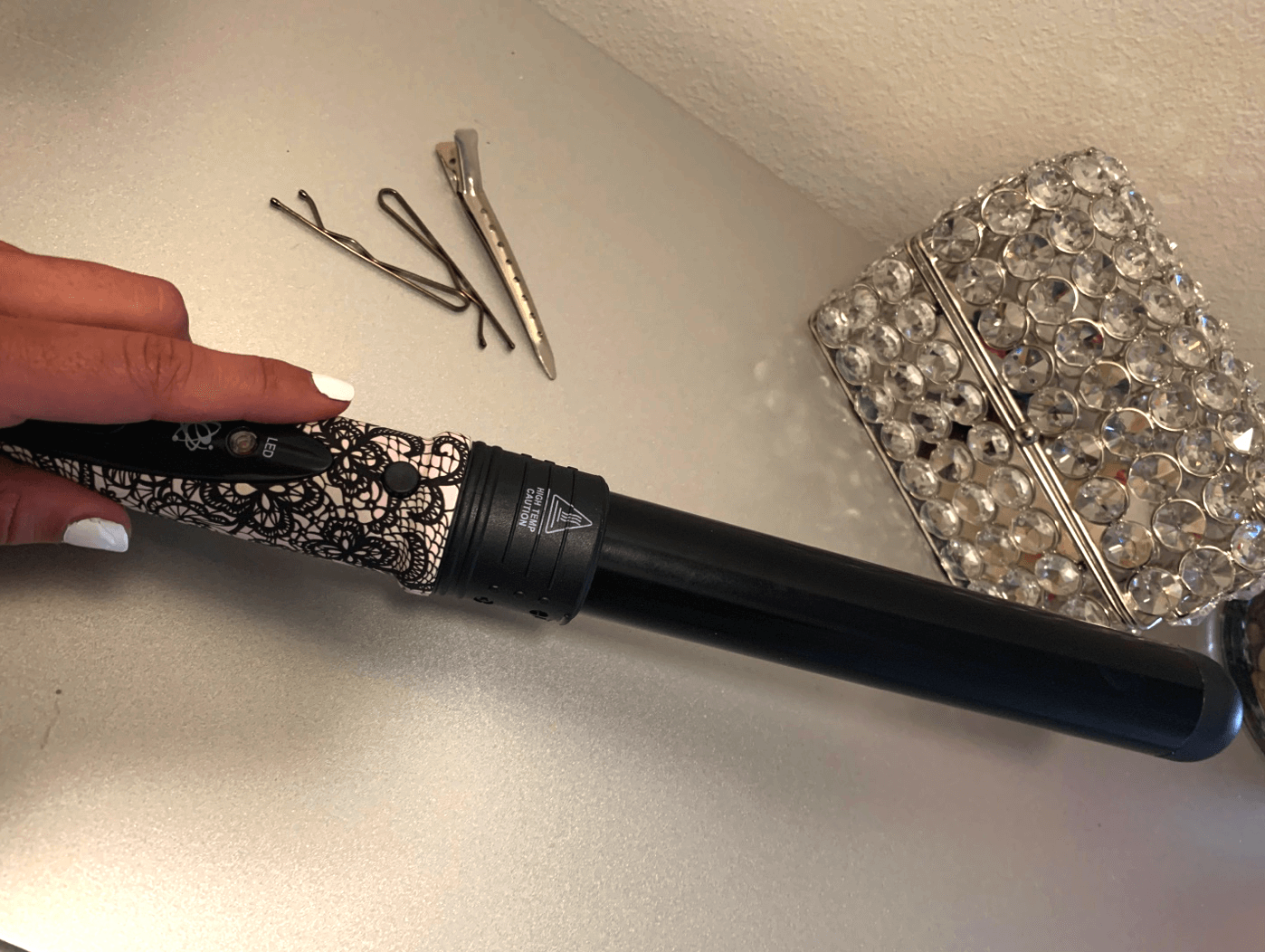 As a woman with extremely thick hair I've found that even tools that promise to offer quality heat with their tools, I tend to have to hold my hair on the tool for a somewhat extended period of time to get the results I want – especially with curling wands.
That being said, with Evalectric's curling wand I was shocked at how well it actually curled my hair. I didn't have to hold my hair wrapped around the wand very long in order to get some curl. I can't tell you how many wands I've tried using and felt like no matter how many times I re-curl a piece I never quite get the curl/wave right. That certainly wasn't the case with this curling wand.
In fact, I was able to use the wand on ALL of my hair in about half the time I usually take with my previous curling wands.
Yes, you read that correctly. My hair styling time was literally cut in half. 
After the first time using the curling wand, I haven't used any other curling iron or wand from my collection. I have to say that the fact that Evalectric's tool allows me to cut down the time I take to do my hair has been a huge factor in that in addition to how my hair feels after using.
I have definitely noticed a difference in my hair's health and appearance using this wand compared to others. It's clear the technology Evalectric implemented makes a big difference because my hair has never been this shiny and moisturized AFTER using a heated styling tool. 
The Classic Styler 1.25″ Straightener
Naturally, after falling in love with the curling wand from the styling duo set I was excited to try the hair straightener that is included.
Admittedly I wasn't quite sure if I would love the straightener because it's pretty slim. In the past, every time I've used a straightener that had slim plate widths it felt like it took FOREVER to actually straighten my hair and often didn't do the best job. But I'm a flexible woman and I'm always up for trying something new to see if it's going to be different from my previous experiences.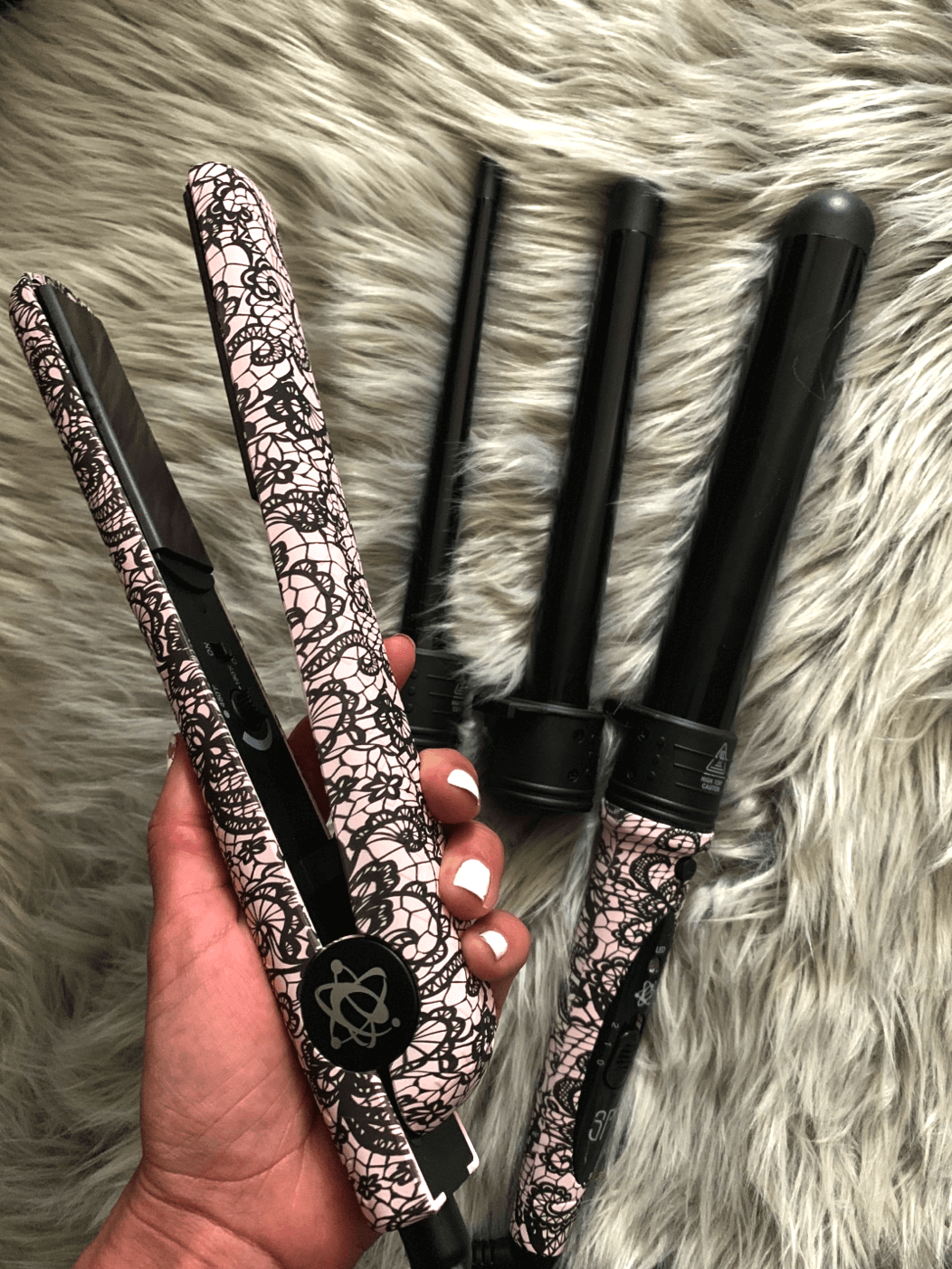 Similar to the curling wand I was really impressed with how lightweight the straightener is, seriously I have never used tools that are this lightweight. Evalectric clearly made consistency a priority with the styling duo products because the hair straightener heated up just as quickly as the wand did.
I didn't time it but it seemed like about 30 seconds was all it took to start getting hot. This was promising for me because heat has generally been the biggest factor for me with straighteners. When you have a LOT of hair you just need quality heat.
The settings on the hair straightener are clear and straightforward (just like the curling wand). I decided to try a lower heat setting just to do a little experiment with my hair type.To my surprise, even on a setting that was fairly low the straightener was actually straightening my hair!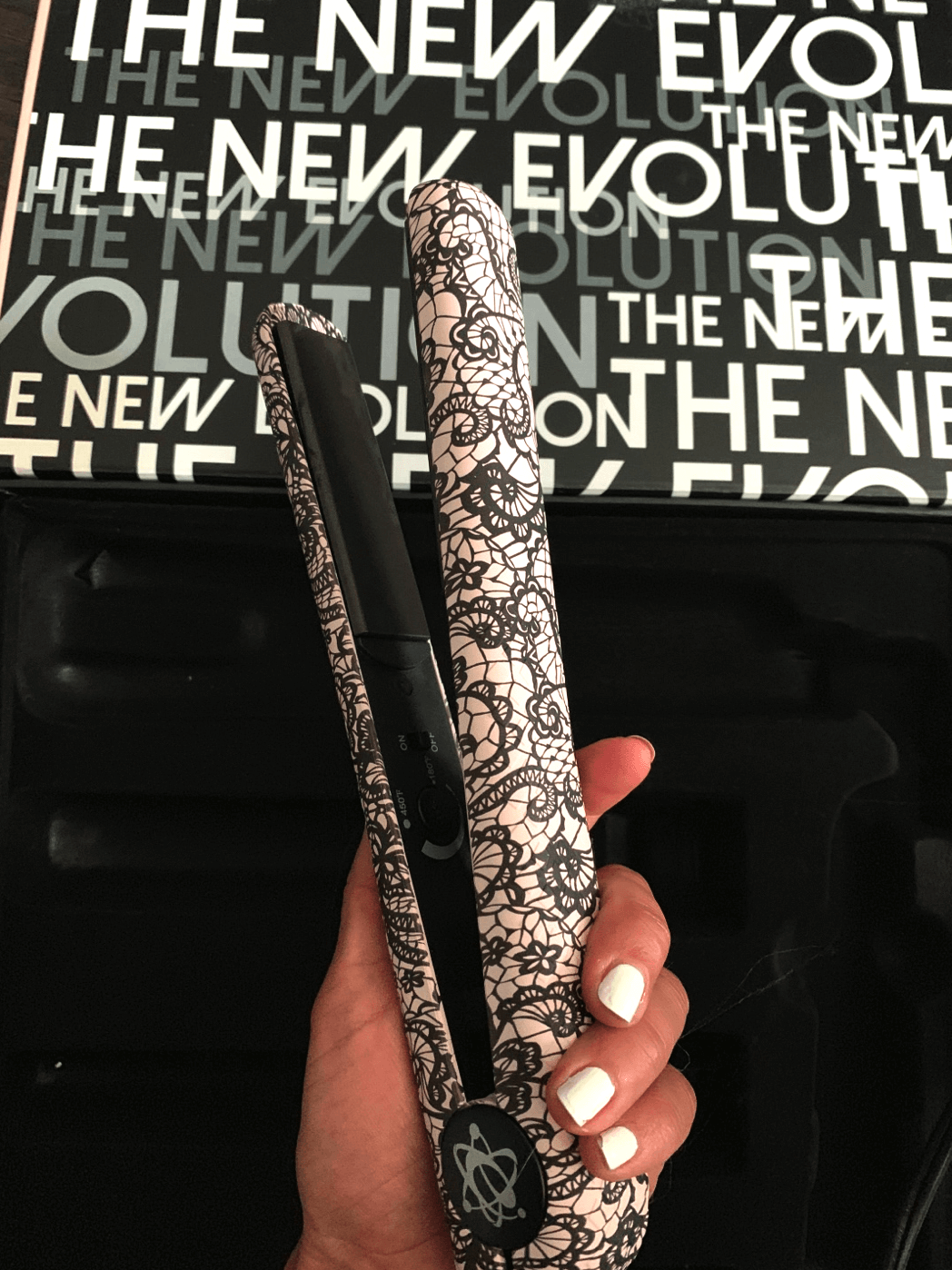 This is huge because like I said, I've really struggled with hair straighteners in the past. Even more impressive, I didn't have to straighten a piece of hair over and over and over again until it finally straightened which is what I normally have to. I found I only needed to go over pieces of hair about twice to get the straight look I wanted.
To be completely transparent, a big reason why loose waves have been my go to hair style for so long is because it's always taken me a CRAZY amount of time to achieve a straight hair style. Once again, to my complete surprise when I used Evalectric it cut my styling time down majorly. I was able to get all of my hair super straight using the straightener from the styling duo in a doable amount of time.
As another bonus, when I finished straightening all my hair I still felt like my hair was shiny and healthy. Ladies, let's be honest, we've all straightened our hair and were left it feeling like straw because the heat took all the moisture out of it. It's safe to say that's a huge win for me and my hair. 
Since I had such a great experience with the straightener I decided to do a little experiment. I've always seen hair stylists and bloggers using slim hair straighteners to add waves to their hair. It may not be a shock to you at this point, but I've never done that successfully. So I thought I would put Evalectric to the test to see if it's something that will never be feasible for me or I've just been using the wrong tools.
Well, ladies and gentlemen, as it turns out it has been the tools the whole time! Yep after years (and years) of trial it finally worked.
Full disclosure: I did a happy dance after this discovery.
I have to say that I think the reason this particular straightener worked for me is because of the combination of heat technology, the design of the straightener itself, and how lightweight it is. Regardless I think if I can use this straightener to get waves in my hair anyone can.
Can you tell I'm in love with the styling duo? I truly don't think I've ever loved hair tools quite this much. In fact, I love them so much after using them for just a week I already donated the collection of other tools I have that these two were able to replace. Yes, they're that good.
If you aren't currently in love with your hair styling tools and want options that will give you real results, protect your hair AND look chic on your vanity you have to try Evalectric's French lace infinite styling duo. I have a feeling you will become just as obsessed with them as I am.