For most people, there's nothing more refreshing on a nice sunny day than an ice cold beer. For others, beer tastes absolutely gross and they want nothing to do with it. While I fall into the former category, many of my friends are of the latter, and on the rare occasions that they find themselves in the tough position of having to drink beer when there is nothing else on offer, I always suggest the following fruit based beers.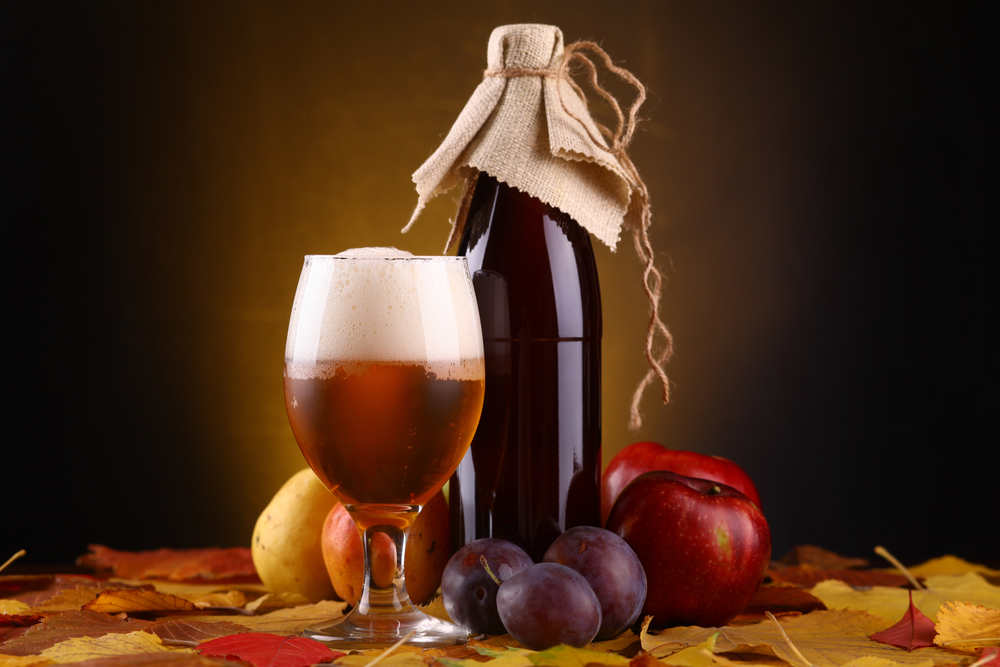 Früli Strawberry Beer
With its rich red color, this beer looks like it could genuinely be strawberry juice. Made in a craft brewery in Ghent, Belgium, this beer was named the "World's Best Fruit Beer" at the World Beer Awards in 2009. It's a blend of 70% white Belgian beer and 30% strawberry juice—made from real strawberries. Though the strawberry juice content may seem a bit low, it really does carry a lot of strawberry flavor. It's not too sweet and goes down very smooth. It's a great beer to drink with your dinner if you're dining out at a bar, though you'll probably only find it at restaurants that specialize in craft beers.
St. Ambroise Apricot Wheat Ale
This one is probably my favorite, and I recommend it to all of my friends. It has the same color as most beers, but has a bit of that apricot kick to it. It has some light carbonation to it and it's super refreshing. I find that it doesn't have a great aftertaste, but that first sip will surprise you with its tastiness—especially if you're not used to drinking beer. It comes from Montreal, Quebec (Canada) and has an alcohol content of 5%, which is pretty standard for beer. When I lived in Ottawa, Ontario, due to it's relatively close proximity to Montreal, a lot of restaurants had this on tap and I was never disappointed.
Stiegl Grapefruit Radler
A radler, also sometimes called a shandy, is a drink that is typically a 50/50 mix of beer and juice or soda. Though radlers are usually made with lemon soda, a lot of different fruit varieties have been popping up in the past few years. Stiegl's Grapefruit Radler is made in Austria and is a 60% mix of Stiegl-Goldbrä beer and 40% natural grapefruit juice with no artificial sweeteners. This drink is super fruity with a bit of tanginess that makes it perfect for a day out in the hot sun. It has a low alcohol content of only 2% so it's okay to indulge in a few of these delicious drinks!