Sangrias in any form are the perfect summer drink! No cottage weekend is complete without at least one sangria night, and a nice batch is the best thirst-quencher at any BBQ. To mix things up a bit from the standard fruit-filled sangrias, try the fun twists on the classic summer refresher!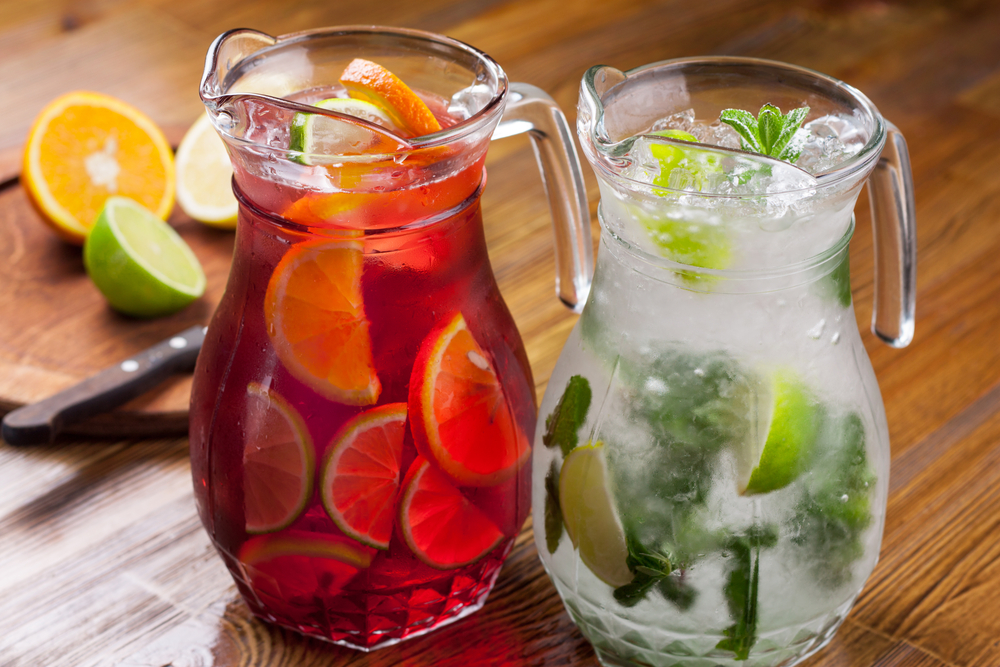 Watermelon Sangria
Watermelon is my favorite fruit to snack on in summer, so it's only natural that it sneaks its way into my favorite drinks as well! For this recipe you're going to need to blend together 9 cups of watermelon cubes until very smooth. Pour this juice through a mesh strainer into a large jug, and mix in 1 bottle of dry white wine, 1 cup of vodka, and ½ cup of triple sec and a dash of honey. Pour in another 3 cups of watermelon cubes, 1 medium lime's worth of wedges, and 1 cup of fresh blueberries. Allow the drink to chill in the fridge for a few hours and service with ice! If you really want to wow your friends, cut the top off a watermelon and gut it (like you would a pumpkin), and pour your drink into the hollowed out melon!
Iced Tea Sangria
Iced tea is my go-to cool-down drink in the summer. There's something about it that is just super refreshing, and I've been looking for an iced-tea inspired cocktail to try this summer. This Iced Tea Sangria recipe offers a lot of room for creativity and flavor combinations, and is so simple you'll want to make it again and again! Start off by brewing a pot of fruit-infused tea and putting it in the fridge to chill. Once it's cooled down, mix with a bottle of white wine. Grab about a ½ cup of honey, put it in the microwave for a few seconds for easier mixing, pour it into the iced tea and wine mixture, and stir it all together! Once you're ready to serve, cut up some fresh fruits to put in and service with ice. I'd recommend only putting one or two different kinds of fruit, as you already get some fruitiness from the tea. For example, if you're doing a blueberry infused tea, put in a few cups of chopped mango only. This recipe is so easy to mix and match your favorite fruit flavors that you'll want to bring a new creation to every pool party you go to this summer!
Mint and Citrus White Wine Sangria
This sangria takes refreshing to a whole new level! To start this drink off, create a simple syrup by mixing together 2 tablespoons of sugar with 2 tablespoons of water. Mix until sugar is dissolved—if you're having trouble getting it to dissolve put it in the microwave for about 30 seconds. Pour this mix into a jug, and then put in 1 lemon and 1 lime, thinly sliced. Add a small handful of mint leaves, and stir this all together. Pour in 1 bottle of a dry white wine, a pinot grigio will work best, and stir. Let this sit in the fridge for about an hour to really let the flavors infuse the wine, then serve with ice!