Take a look at any Hollywood actress during red carpet events and you will notice one thing: they love smoky eye makeup! The reason for this is it makes any woman look sultry and that is why I love it, too! I have been known to wear smoky eye makeup from day to night. I have to admit though that learning how to do the smoky eye was a bit of a challenge but I found an easy way to do it that even beginners will find easy.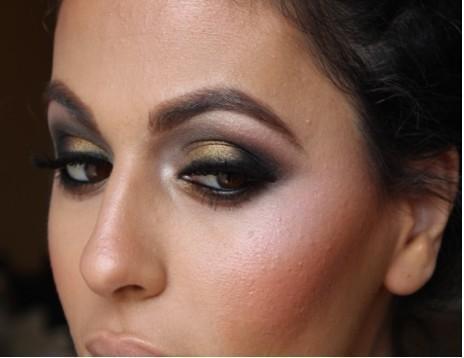 You Will Need:
Shadow primer
Beige or taupe eye shadow
Black eye shadow stick
Mascara
Eyeliner
You may use brushes such as a slanted eye-shadow brush for blending but this is so easy that most of the time I just use my fingers.
The first step is to apply shadow primer all over your lids so that your eye makeup stays put. There are many brands in the market and they suit different budgets.
Allow the primer to set and dry, then take your taupe or beige eye shadow and smooth it on your lids in a patting motion.
Once that is done, take your eye shadow stick and line the base of your lashes. Make sure that the line is thick.
Next step is to smudge it outwards and upwards until the crease of your eyelids.
Apply a thin line to the bottom lash line and lightly smudge.
Next, use your eyeliner to intensify the color on your eye lashes and make the look thicker.
Take out your mascara and apply on your bottom and top lashes to really open your peepers.
Top Tips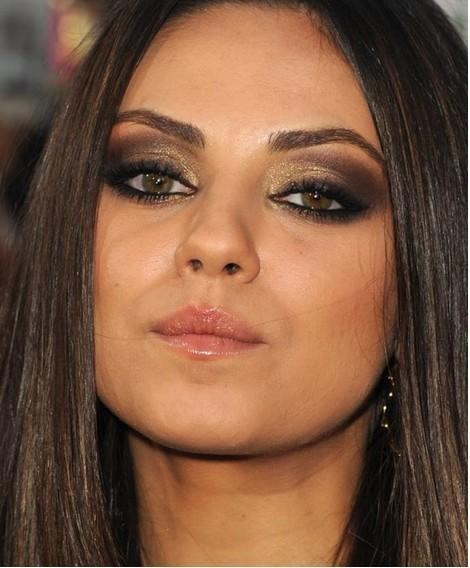 This is good enough and light enough to use during the day and if you want to intensify it for the night, you can change the beige or taupe shadow to shimmery colors. You may also take the highlighter to your brow bone.
Remember that smoky eyes tend to be very arresting so make sure that the rest of your makeup is lighter. Do not use bright blush with smoky eyes or you will just look all wrong. You can try for just a bit of bronzer.