When Bershka comes along with news and updates, it never comes alone or with repetitions. Thus another timeless and matchless collection is presented to your attention, coming as the ultra-girly BKS by Bershka March 2014 lookbook, made of all the wonderful and cool pieces you couldn't even think of! Including just anything, this collection will shortly become one of your faves for the season. All the details contribute to that, from garments to accessories and design patterns. Colors are also noteworthy here sticking to the stable rule of being changeable.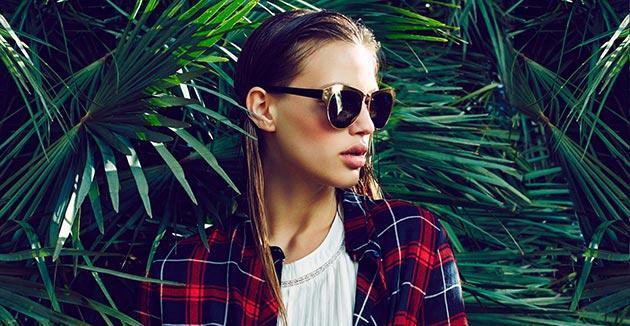 So this is how we see the sweet combination of the top and the skirt open up the lookbook, coming with some catchy design patterns of floral hints and text printed solutions for the top. Cropped variants with heart printed textures are also noteworthy. So are the combinations of floral-printed tops and the tight fitting jeans. In order to have more youthful and revolting looks, you may also try the duo of the denim jacket and the pink shorts. In terms of outerwear garments, we can't but talk about the jackets, coming with monochrome designs and with text prints reading "Angels", too.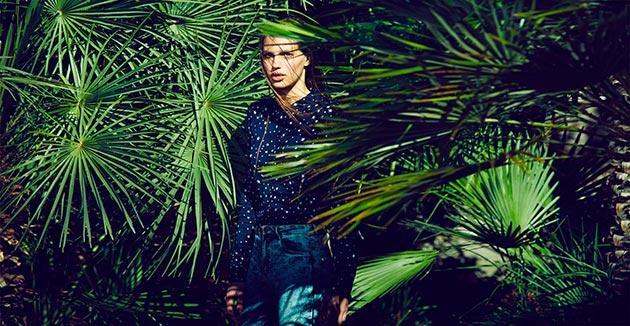 Micro-dotted skirts and interestingly printed top and jacket combos form the next impressive range of looks. In order to have more extravagant and crazy images, the collection also suggests options like kiss printed garments and sporty looks made of sporty sweatshirts and caps. Pale pink variants of garments as options like denim jackets and shorts are what the collection is finished up with.
So in case you would like to have the most impressive and cool looks at the same time not losing the vibes of youthfulness, the daring attitude and the chic, of course, the BKS by Bershka March 2014 collection is exactly what this type of combinations require. So have a nosey and make a list!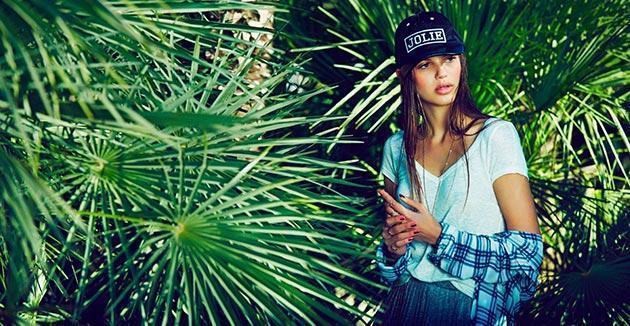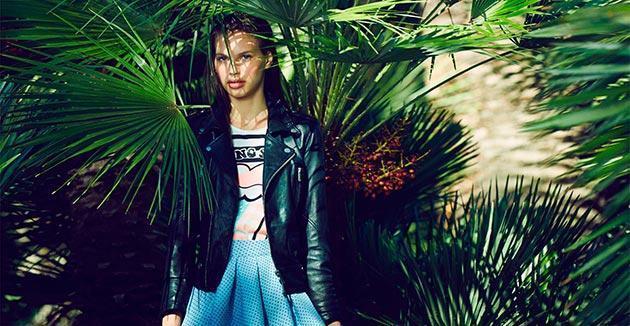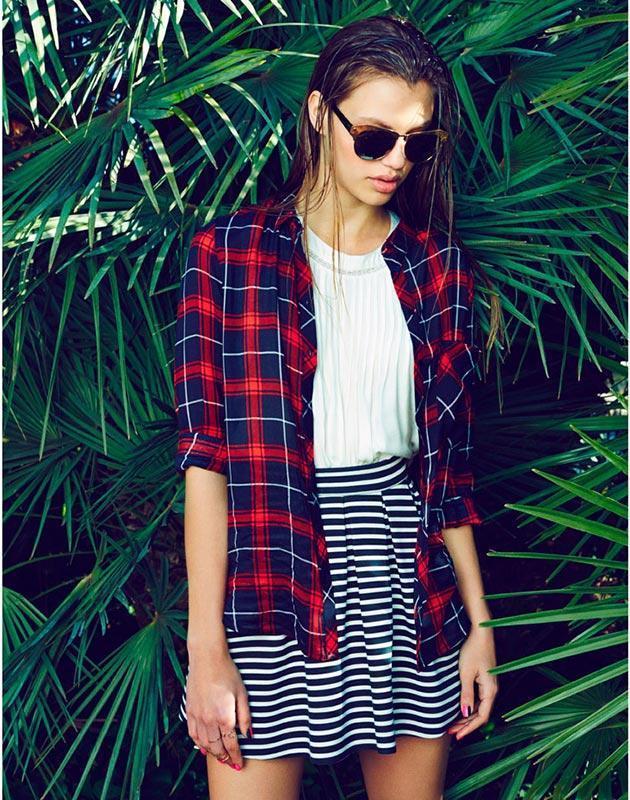 See also: Zara Spring/Summer 2014 Campaign