Having a very mild favor, rice is easily matched with almost anything. It also contains a good amount of fiber and proteins, which can be very helpful for keeping a healthy diet. Today we are going to explore the foods and dishes which can be served with rice.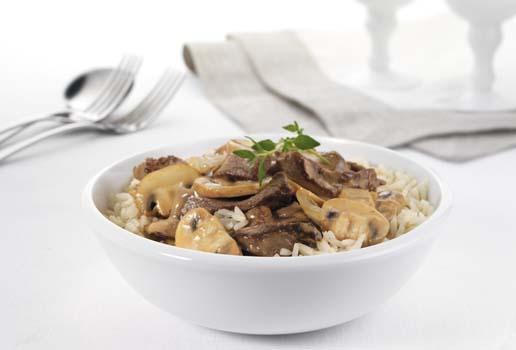 Burritos
Adding a bit of rice to your burrito is a good idea, because the combination of beans and rice is ideal. To create a perfect tortilla roll, add a little cooked steamed rice to beans, lettuce, tomatoes, cheese, avocado cubes and salsa. Mmm, pero que rico!
Salad
We know that the majority of you has never tried adding rice to a salad, but when we tell you that rice tastes amazing in salads, you got to believe us! Mix rice with spinach, sliced green onions, noodles and chicken, add some soy sauce and get ready to add a new dish to your list of favorite dishes!
Soup
Looking for a new vegetable soup recipe? Just add some rice to your favorite vegetable soup or stew, making sure you cook the rise beforehand to avoid it being too crunchy in the soup.
Rice Pilaf
Many cuisines from different countries feature different types of pilafs. If you have never had a rice pilaf, it's time to get to know this easy and at the same time, tasty dish. Cook the rice with steamed carrots, peas, green beans, mushrooms and corn, add a little bit of olive oil and lemon juice. Serve it with meat, preferably fish or chicken.
Fruit
Did we hear you say, "Ew. Next!"? Rice with fruit may sound (and taste!) weird but we promise you that weird does not mean bad, even in some countries,  a rice pilaf with raisins is considered to be an Easter dish. To make an interesting side dish to serve with meat, mix  dried fruits (raisins, cranberries and apricots) with your rice pilaf.