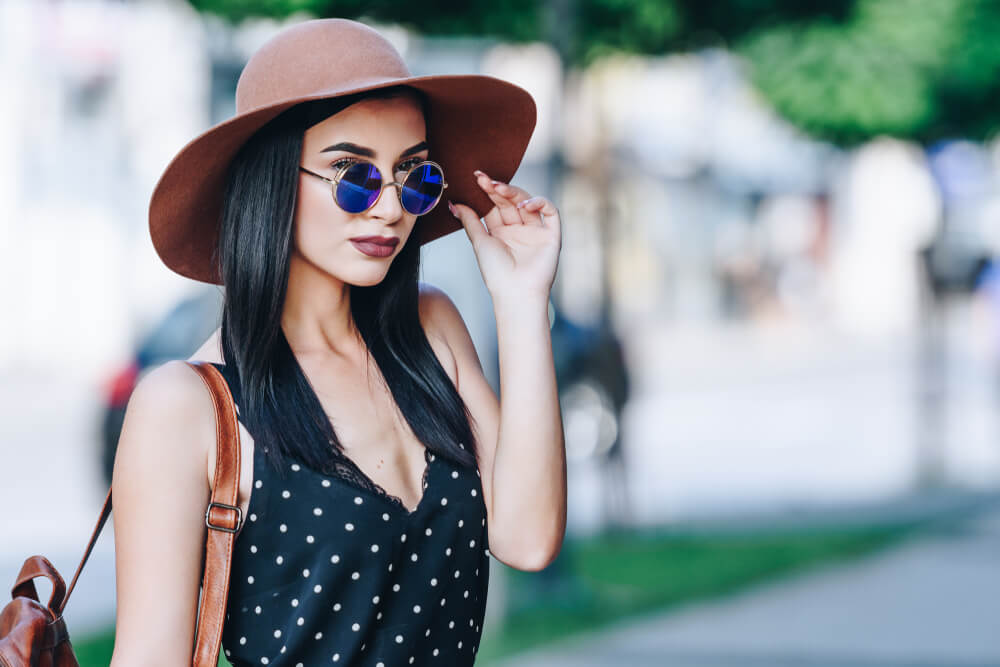 The end of each year signifies so many changes. Everyone believes that a new year should be a reset button for a lot of things, especially on the fashion aspect. We've witnessed a lot of fashion peaks and lows. However, what we've also learned is that with the fall of some trends comes the rise of another. For us, this is what makes fashion fun because you get the chance to play with new items and judge trends as they go.  
But as fun as the fashion trends go, keeping up with the latest styles can also damage your finances a great deal. Unless you're an uber-rich socialite like the Kardashians, you have to be more strategic about what you put into your closet.
We understand the struggle—we've been there too! So, we thought it best to curate a fresh list of fashion items worth the bucks. Not only are these items stylish, but you're also sure to be able to use them all throughout the year, and still catch compliments here and there. Whether you are a certified fashionista or someone who's resolution is to look more fab this year, we've got the perfect list for you. 
Scarves/Hair Wraps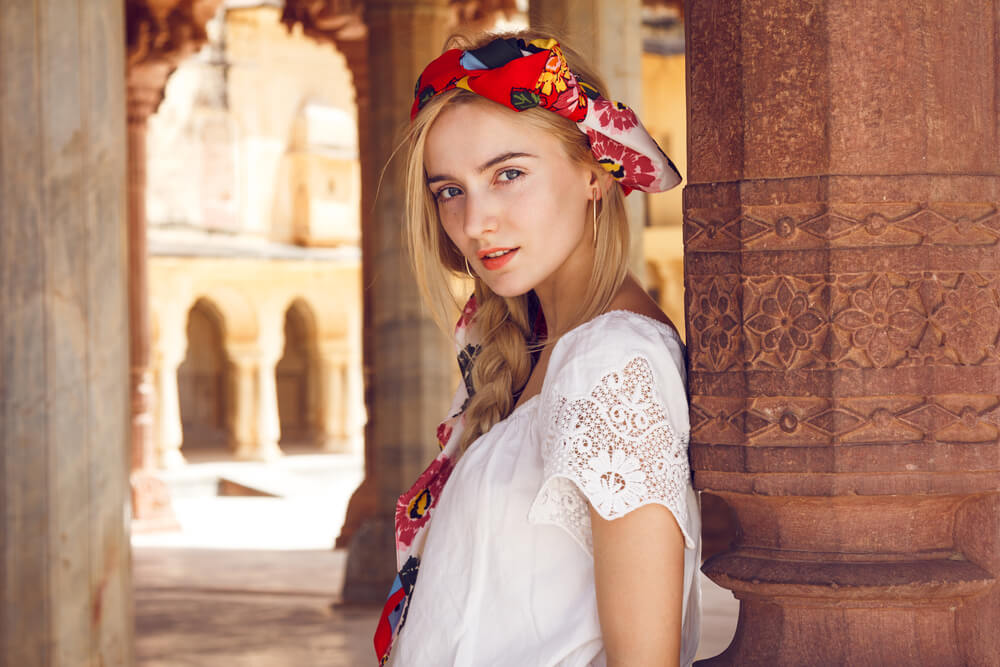 We're all too familiar with hair wraps, as vintage Hollywood stars have sported them early on. But they're slowly making a comeback in recent times, looking to be a promising trend that will stay for a long time, if you ask us.
The idea is simple: Take a good old square scarf and fold it into a triangle! From here, you can wrap it all over your head and tie the corners at the back. You're already good to go with this one, sure to nail that casual-chic look either with your hair down or tied into a low ponytail.
However, if you're like us and want to take it a step further, we've got a small trick up our sleeve that you'll love…
Like what a lot of influencers started doing, you can continue to fold your scarf until you can use it as a headband, or an accent to your ponytail or braids! It screams Parisian so much that it might just make you go out for a cup of coffee in a warm afternoon.
Choosing the right hair scarf is easier and cheaper than you think. You can get one for as low as $7 or splurge a bit more if you want something fancier. Most scarves come in a silk or twill material, and we love using either. We suggest investing in a beautiful printed scarf that is versatile and easy to style. Mind the size, though, because some scarves come in a bigger size that can be more difficult to work with as a hair accessory.
From here, go crazy with the hairstyles you can incorporate this accessory in! We assure you, it's an effortless addition if you want to go from 10 to 100. 
Now, if you think the wonders of the hair scarf stop there, think again!
Style knows no bounds, which is why there's no surprise that people are coming up with more ways to use a particular fashion item. You may be a bit surprised by this, but you can actually use a scarf as a top. Yup, you definitely read that right.
The same idea applies here: Fold a (bigger) scarf into a triangle and tie it tightly at the back. This is where bigger scarves come useful because you want to make sure you get the proper coverage. We love pairing this with loose square pants or trousers for that Coachella vibe, but feel free to experiment with different scarf styles yourself. 
If you want to splurge on your scarf, how about this chic printed silk-twill scarf from Gucci? It's easy to style, made with 100% silk, and has the house's signature motif and colors.
Bonus tip: Got a loose midi dress? Want to add flair to your good old white tee and pants look? Try using a scarf as a belt!
Scrunchies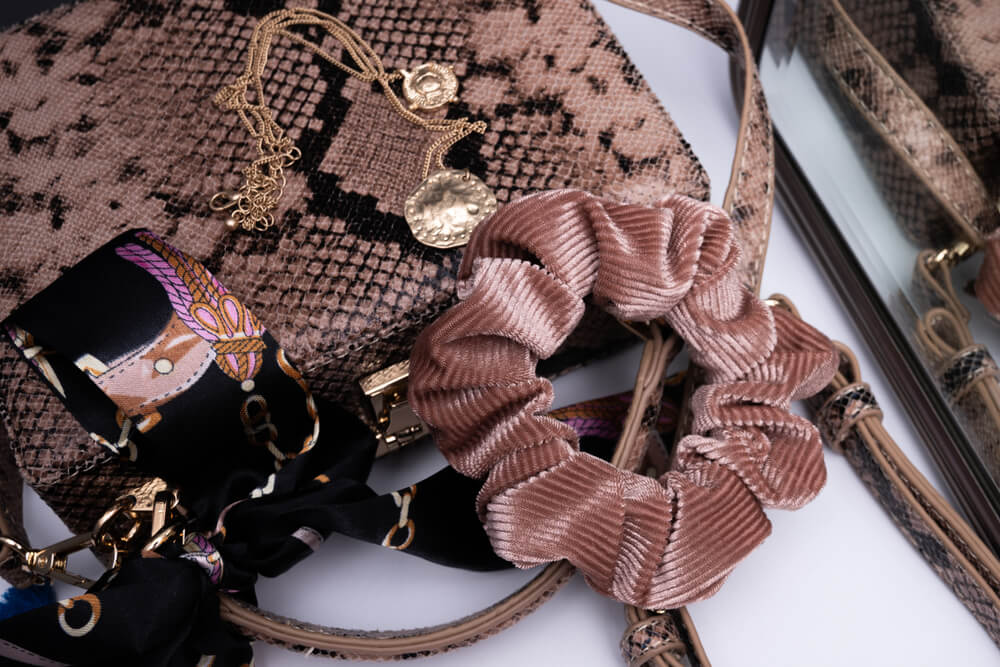 We're not done with hair accessories just yet. Remember your 90s chick-flick, highschool movies? The one with the leather skirts, tight pink tops, plaid suits, and yes, hair scrunchies?
That trend is certainly resurfacing now. You may cringe at the thought now, remembering your childhood photos as your hair was held up in velvet scrunchies in almost every color. But trust us, you have the power to make it look more chic now. 
Eager to get your hands on new scrunchies this year?
Take a look at these goodies!
Use it as a regular ponytail or leave it on your wrist as an accessory—you're sure to look straight from a 90s movie either way. What we like best about scrunchies is they come in every color of the rainbow. You can also choose whether a velvet, silk or even a tulle type of scrunchie is your style. From there, color-blocking or matching your scrunchies to your outfits is a dream! 
Don't forget to mention us when you collect those compliments!
Hoops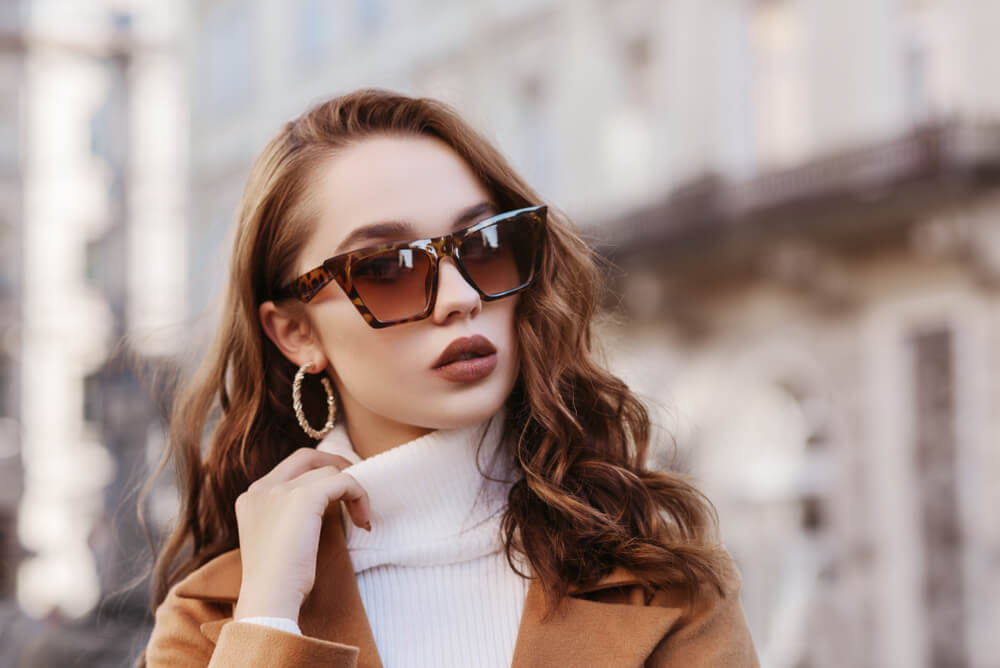 Hoops were already prominent in the fashion scene from way back, and they're even stronger than ever now. With their constant presence, we believe that hoops have now earned their fashion staple title for any given era. That's why you should totally invest in a pair if you don't already own some.
Here are a few of our picks:
Hoop earrings have evolved from simple thin silver earrings to bigger, more adorned ones. Now, they come in thick gold hoops, beaded ones, and all kinds of variations you could imagine. It's really no wonder why hoops have been around since forever. With their subtle, but at the same time eye-catching, look, they can easily elevate an otherwise casual fit. For lazy girls, this is just the perfect accessory to put on if they still want to look presentable. With our go signal, cop one now!
Remember: The bigger, the better.
Oversized Sunglasses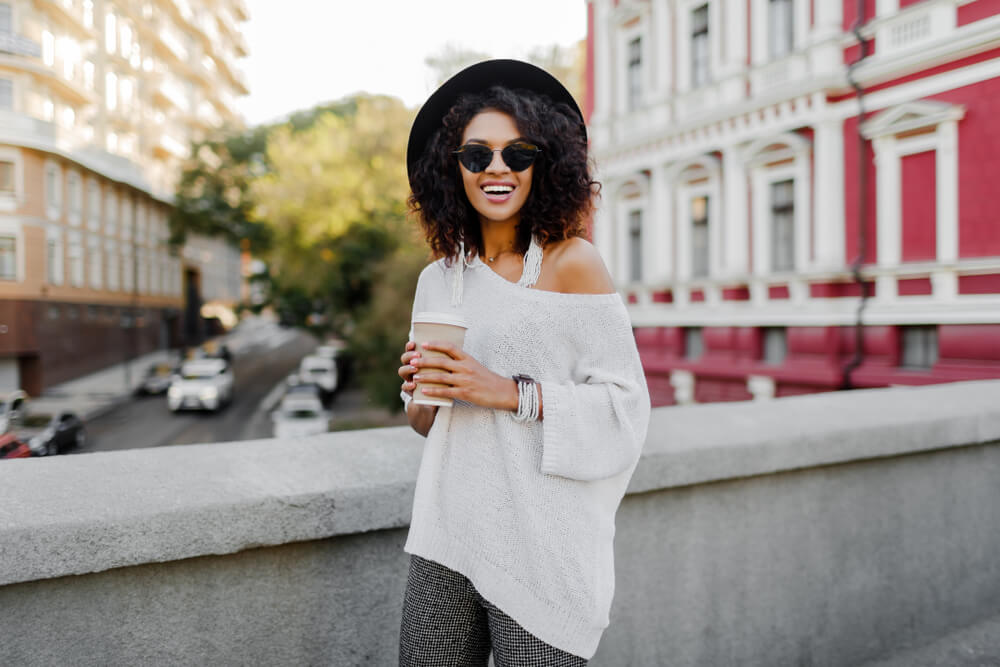 Oversized frames are going to be the next big thing, so you better upgrade your sunnies collection to include one. We don't know about you, but we're fond of sunglasses even if it's not summer. Certainly, they've evolved from just blocking out the sun to being an essential part of an outfit. 
We're sure you already have one (or more!) of this accessory in your wardrobe, but how about adding another one to your collection?
Check out Rush by Sunnies Studios—a pair of flattering and chic oversized sunglasses with a teardrop frame!
The oversized fit makes it easy to conceal any 3-hour sleep (or no sleep at all), breakouts, uneven brows, melted mascara, and other similar concerns. Even if you just want to hide from the world, and still look chic, this fashion item has got your back.
Here are more of our oversized sunnies picks for you:
Indeed, the oversized sunglasses will be making more waves soon. So, while they're still on the low, grab a pair now and be a trendsetter yourself. 
Puff Sleeves
We'd be brave enough to say that puff sleeves have been one of the biggest upcoming trends, and we don't see it going away too soon. For this, you should ride on it while it's still early since we see it becoming a closet staple for most women, even after the trend is over. 
We remember a lot of weddings and princesses when we think of puff-sleeved outfits, but the trend has gone subtler, yet remained chic as ever, today. The puff sleeves silhouette is just so flattering because of the fitted torso and the… well, puffy sleeves. It instantly gives us a princessy vibe without looking too extra. If your style leans more toward the feminine side, we're sure you'll enjoy investing in a puff-sleeved top or dress.
Get these gorgeous and simple puff-sleeved dresses!
Silk Slip Dress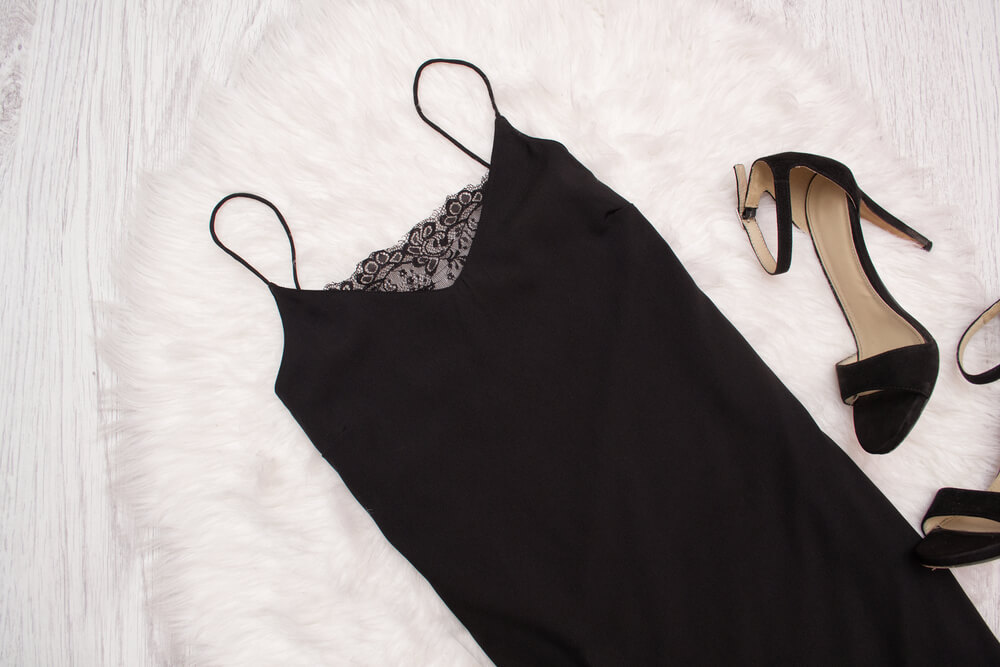 There are a lot of 90s fashion trends we should all leave behind, but this one's another throwback that we love to see. Silk slip dresses are a great way to show off that sexy laidback look. And if you're lazy yet stylish like most of us here, the concept of slipping on a dress in a snap is what's enticing about this fashion item.
Check out this satin mini dress from Nasty Gal that's absolutely perfect for your night out!
But apart from the beautiful aesthetic it offers, we also like how you can style the silk slip dress in several ways. You can re-wear this fashion piece for a lot more time than you usually do. Because it's lightweight and simple, you can choose to dress it up or dress it down. Add a coat or a blazer, cinch it with a statement belt, or tuck it in your favorite jeans—it'll definitely look good. The silk slip dress will certainly your best friend from fancy nights and casual strolls.
Looking for another dress? Take a look at this bright and gorgeous yellow Tasha dress from Revolve!
Power Suit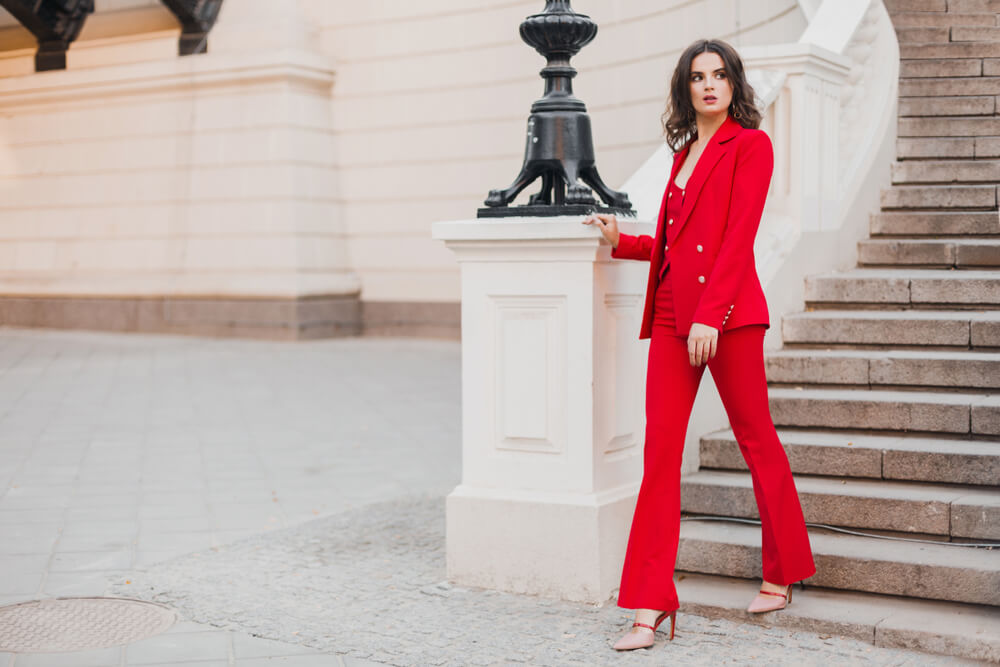 Whoever said suits are exclusive to men?! The past years in fashion have proven that women can rock the look just as well, if not better than guys. Who could forget Angelina Jolie or Zendaya, among others, in their iconic power suits as they strut down the red carpet? 
We've got our eyes on this simple, functional, and fun Contrast Check Double Breasted Blazer from Boohoo! It's perfect for the office and the fun night out after.
It's time to let that tiger in you lead your style. There's no better start to a day than fashionably establishing dominance. Hence, the power suit is fit for every type of woman out there. We just love how this silhouette looks with a lot of girls. Its structuredness gives it that extra oomph that even throwing on a good blazer over anything will instantly elevate your entire look.
Here's another suit that might suit your fancy: check out this Wool Check Grey Suit from Topshop!
There are many types of suits available. You can opt for a fitted one or an oversized one and for patterns—bright neon colors, classic black, and many more. Needless to say, you're sure to find your perfect style among the variety of choices. When you do, don't blame us if you find yourself wearing it almost every day. We do the same thing too!
Definitely, the power suit is a must-have in a lady's closet. What are you waiting for?
Mule Heels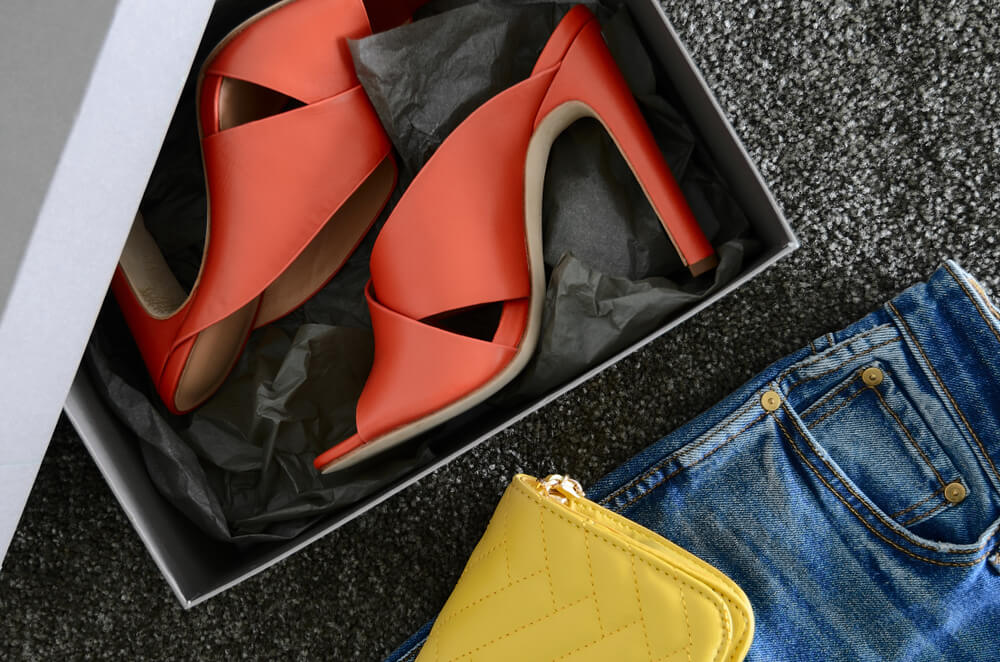 If you're thinking about the shoe style all the cool girls are wearing nowadays, look no further. Mules are back! Mules may have been a vintage trend, but they're making a fresh new appearance in the form of heels.
If you're eager to get your hands on a pair, how about this 4-inch Sionne Clear Strap Pointed Toe Mule from Schutz?
Not everyone is a fan of sky-high heels. Some girls just want the perfect balance between comfort and style, and for us, mule heels are the ideal choice for this. Given the structure of mules plus the block heel they usually come in, they're sure to be gentler on your feet.
Don't be afraid of compromising style on this one, because it screams sophistication when paired with the right clothes. While stilettos are all for sexiness, mule heels boast fun and classiness all in one. 
Mule heels are not just the closed-toe style you're thinking of. It now has many other variations that can suit any outfit and personal style. Personally, we'd highly recommend investing in a black open-toe style mule. Believe us when we say that this goes with anything! Definitely a staple find.
Baguette Handbags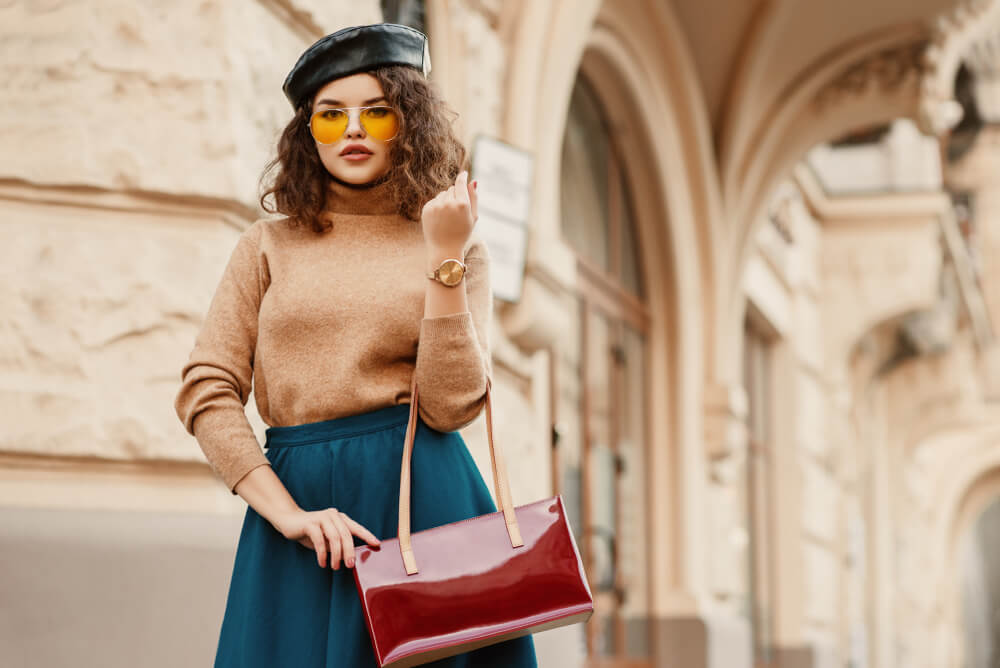 You know those small bags that could barely hold anything have suddenly made a big comeback in the past year?
We're all here for it. We noticed a lot of vintage pieces resurrecting their way to this modern era, and baguette handbags are one of the things we hope will stay.
Although these bags may not be your best bet for long trips function-wise, they're certainly our top pick for a casual day or night out. They're big enough to store the essentials—phone, wallet, keys, and maybe a blush or lipstick, but small enough so you can bring it with you anywhere. 
Check out our baguette bag picks and see if there's one that you love!
We love the look of baguette bags. Although fashion giants like Fendi and Prada have claimed their own take on the trend, you don't have to break the bank just to afford this item. 
Check out this Vintage Snakeskin Print Baguette Purse from Yaosen!
The thing is, baguette bags look expensive regardless of where you got them. The charm and sophistication this provides any outfit is what influencers and Hollywood celebs all love. Pair it with a cute midi dress, a crop top, or a simple tee, the baguette bag will bring you looks and compliments all day long. Be ready to tell people where you got your bag on repeat. Don't blame us! 
Fashion Forward 2020
A person's style always speaks a lot about his/her personality. This is the main reason why people spend so much time (and money) curating their own personal signature. Not only does an excellent closet boast style and taste, but it's also a practical move that every fashionista knows.
With all the fashion items on our list, make sure to cop pieces with excellent quality. Of course, this may cost you more dollars, but you'll find the extra bucks worth it in the long run. Being a fashionista in this day and age requires being smart and strategic about your choices. It's developing an eye for closet-worthy trends and for fashion lows to avoid. 
But in any case, confidence is still the most fabulous accessory a person can wear. Whichever you choose to get from our list, we're sure you'll rock them given the perfect attitude. Cheers to a stylish year!