We feel like it was some days ago that we celebrated the first day of 2014, but spring is almost here and that could mean only one thing: spring/summer campaigns of our favorite fashion brands. Is Zara among one of your favorite brands? Yes? Great! It's time to check out the Zara Zara Spring/Summer 2014 Campaign collection.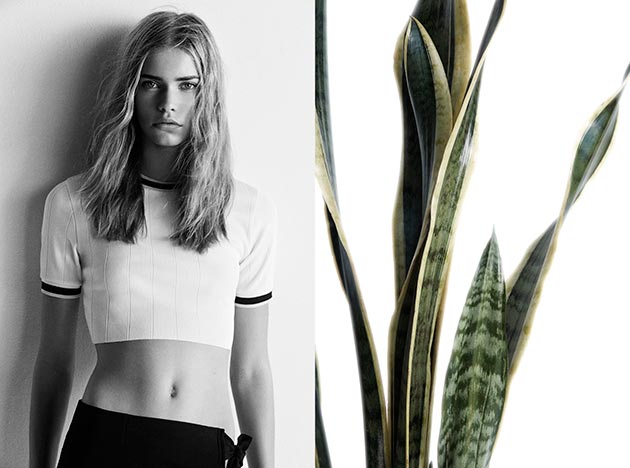 The Spanish brand has recently presented the full version of spring-summer advertising campaign of 2014. The photo shoot featured 4 models: Amanda Murphy, Ashleigh Good, Kirstin Liljegren and Mijo Mihaljcic. The photographer, Patrick Demarchelier, has tried to combine color and black and white photography putting more emphasis on silhouettes. As a result, he got a vibrant and tropical collection of images which we are going to discuss right now!
The new Zara combinations are pretty simple and sporty but quite stylish and chic. It features a wide variety of crop tops going from basic all black or white to being adorned with floral patterns, jeans shorts and pants, sleeveless and strapless tops, Bermuda shorts, asymmetrical mini skirts and long pleated skirts going below knees, light and warm jackets and so on.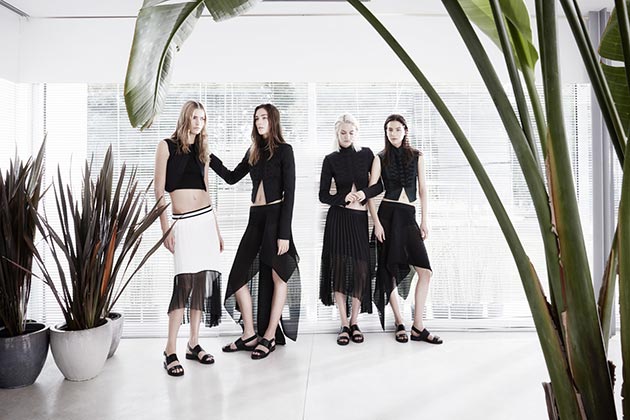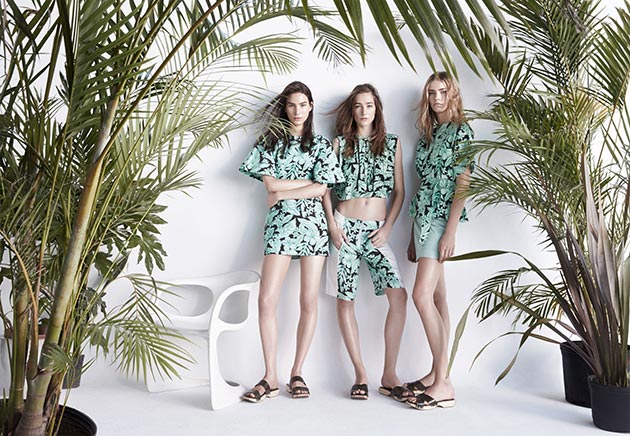 The color palette mainly revolves around neutral color shades such as black, white and beige. A lighter shade of green also makes an appearance in combination with brown (these two colors look amazing together, don't they?).
Generally, the looks of new Zara campaign are not too accessorized. The only thing complementing the attire of the four models are the sometimes flat and sometimes heeled sandals which come in neutral shades as well, mostly in black and beige.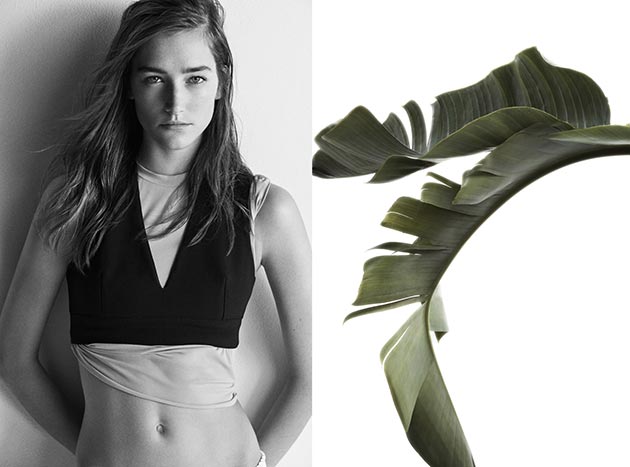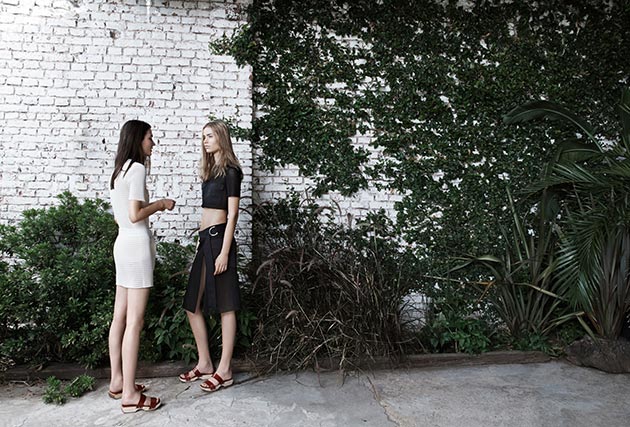 What refers to the photography, we see Demarchelier create a unique urban jungle with botanical motifs and ornamentation.
Feeling that the new Zara looks do not match your style? Well, maybe they don't, but be sure that these new outfits will help you create an eye-catching look, one people will remember for a long time.