Just some days before the most romantic day of the year, Zac Posen presented to our attention his new bridal collection called Truly Zac Posen. The collection was something that we, the fans of the designer's feminine and sensible style, have been waiting, like, for ages! After all, our wedding dress is undoubtedly the most important piece of clothing attire we are ever going to wear and we want it to be perfect!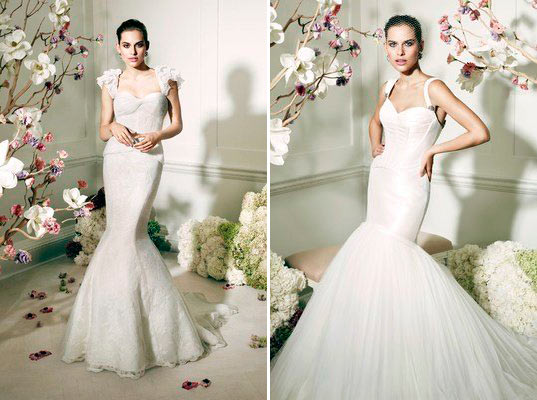 The exclusive right to represent bridal dresses that went on sale on February 6th, belongs to David's Bridal boutique. "I am so honored to partner with David's Bridal on the Truly Zac Posen line, as we have jointly created love notes to brides everywhere", said Mr. Posen about the collaboration.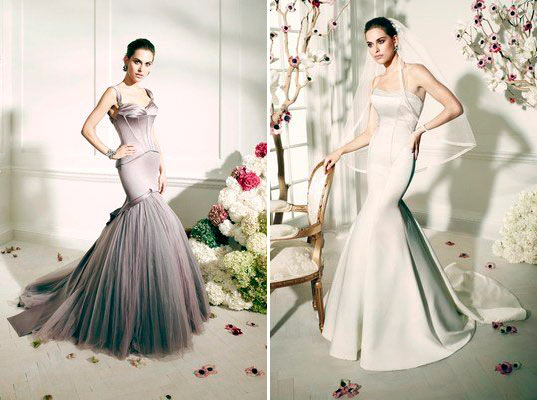 Posen's new line features about 10 romantic looks for both braids and bridesmaids.  "Each design in this collection depicts a romantic femininity with silhouettes that embrace and enhance every woman's body while celebrating life's exceptional moments", says Zac Posen. Posen's conviction that women's curves should always be celebrated, is visible in the designs of both the bridal dresses and the dresses created for bridesmaids. The section of the bridal gowns features a crisp white dress of the "mermaid" silhouette with puffy shoulders, satin tight-fitting gowns with corsets in white and grey-purple hue.  Strapless floor-sweeping cocktail dresses, knee length dresses with corsets and tulle skirts available in lush colors such as portobello, lavender and dark blue, presented the wardrobe of the bridesmaids.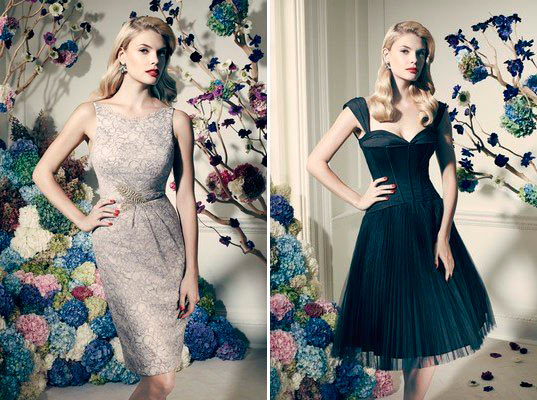 Love the collection but feel like you can't afford it? Well, here's the good news! Another exciting thing about the collection is the fact that the dresses presented in the collection are quiet reasonably priced. The cheapest of those dazzling wedding dresses can be bought for $850. The most expensive ones cost about $1,350. Thank you, Zac!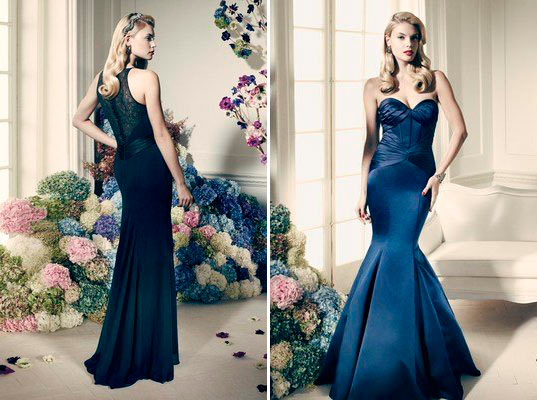 See also: Sonia Rykiel Spring 2014 Campaign
NYFW: Rebecca Minkoff Fall 2014 Collection