Is there any hairstyle more simple and comfortable than a basic ponytail? We think not. It seems ponytails will never go out of fashion, and while this is true, the types of ponytails which are considered to be trendy change from year to year. As this year's trend is the low ponytail, we are going to present you some tips and techniques to rock the simplest but at the same time one of the most gorgeous hairstyles ever.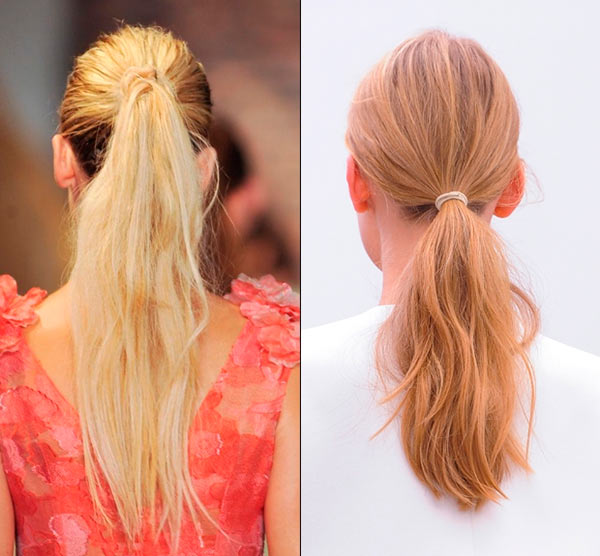 First of all, let's understand what we mean by saying low ponytail. Basically, we get a low ponytail by gathering our hair at the nape of our neck and securing it with an elastic or a bungee. Now it's time to look at different ways we can wear this year's trend.
Sleek, low ponytail
When we think of smooth, low ponytails, the first things that cross our minds are probably some sports shorts and tank tops to go with it. Well, that's because the sleek, low ponytail is, in fact, a sporty trend. This, however, does not mean this hairstyle will not go with an evening dress. Just pair it up with some accessories, get the smoky eyes you love so much, exchange your shorts for a cute evening dress and go turn some heads!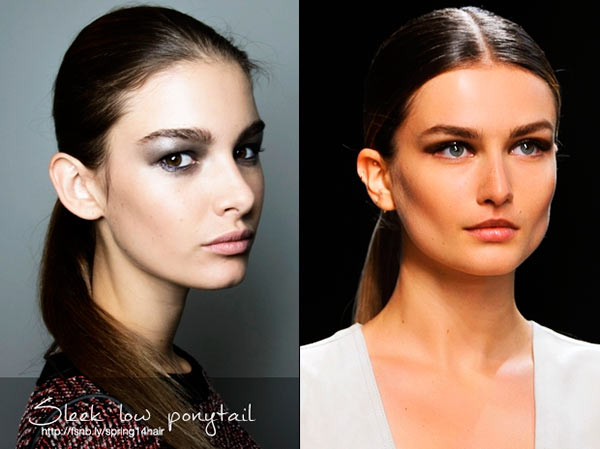 Sleek, low ponytail slung to one side
Create your usual low ponytail and add a little effect by slinging it to one side. Don't be surprised when we tell you that this little movement can make you look more feminine and give you an overall more subtle and polished look.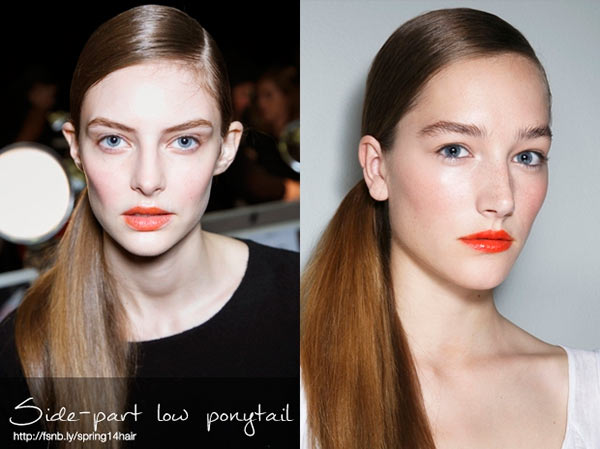 Messy Low Ponytail
We don't know why, but sometimes the messy is the way to go (it just feels right!). Sometimes we love when some strands of hair hang around our face and we have to tuck them behind our ears (well, except when we are working and they keep getting on the way! Thank God for all sorts of headbands!).
Never be afraid to try the simple, because at times, simple can be the answer you are looking for.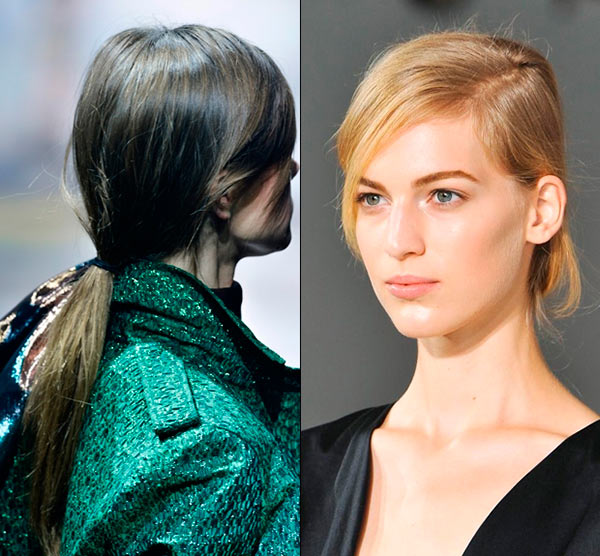 Photos: fashionising.com
See also: How to Use a Curling Iron to Style Perfect Beachy Waves
Great Wavy Hairstyles You'd Like to Wear All Year Round