Chapped lips in winter? Ew, nobody wants that. Not only do they look bad, but they can also be quite painful (and believe us when we tell you that you do not look too kissable with those lips either!). Because the skin on your lips is too thin and soft, keeping your lips soft and plump during cold winter months is a difficult task and it feels like that wearing lipstick makes everything even worse. Not if you follow some steps before applying your favorite lipstick!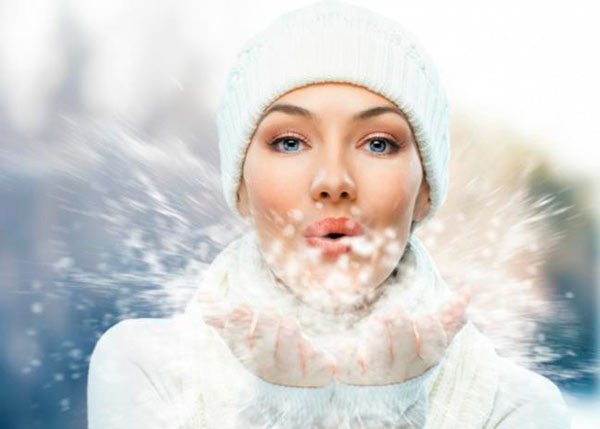 Exfoliate
We all have heard of skin exfoliation. Can we try that on lips? Of course, why not? This can be done by creams designed to protect our skin. Apply a little bit of the cream to a q-tip and smear your lips before going to bed. It will exfoliate the skin and help the hydrating balms work better.
Use a moisturizer
Why do our lips get all chapped and cracked? Because of the lack of moisture. This is why it's a good idea to start with a lip balm which will have a moisturizing effect on lips. Look for lip balms which have shea butter, palm three butter, honey extract as ingredients. Only after applying the lip balm, go for the lipstick.
A second layer of lip balm
Even though applying lip balm before lipstick is a must, at times (at colder times!) even this will not be enough. If this is the case, don't be afraid to add a second layer of lip balm over your lipstick. After all, an extra layer of protection won't hurt anybody.
So be free to wear your lipstick even on the coldest of days! Just follow the tips and tricks mentioned above, and you should be fine. If these tips do not help either, then move out and go live some place warmer! Yes, we mean that!
See also: How to Find the Best Mascara for You